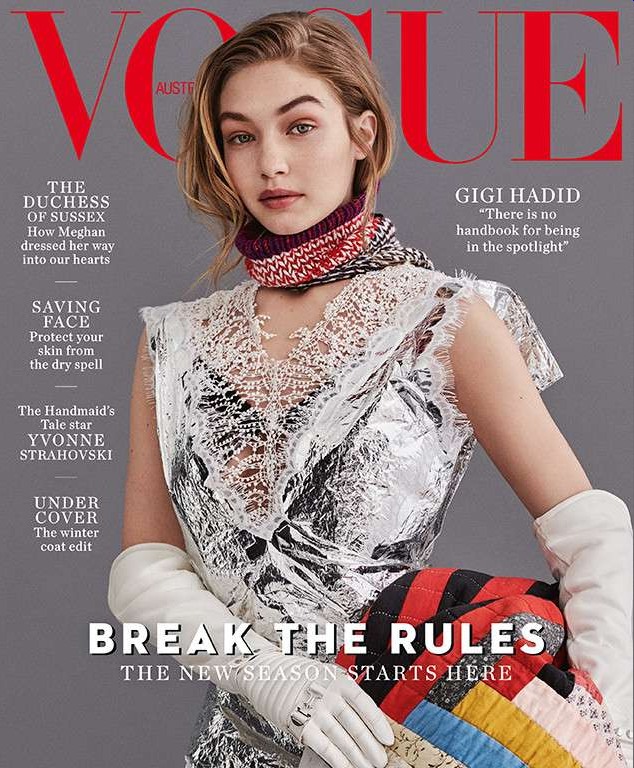 I wonder, sometimes, if celebrities and models plan out what kind of quotes and stories they'll give in certain interviews to certain markets. The dream, it would seem, would be to give your best stories and quotes to the biggest publications, like Vanity Fair or American Vogue. If you're someone like Gigi Hadid and Vogue Australia offers you a cover, of course you take it, but what do you really reveal in the interview? As it turns out, nothing much. Gigi is really good at saying vague sh-t, which makes me mad because I know she has thoughts and opinions about some hot-button topics. But I guess she was saving all of that for a bigger publication? You can read her Vogue Australia interview here. Some highlights:
She loves gardening, farming & cooking: "It's so nice to see everything green again after the winter… Onions, tomatoes, cucumbers and red capsicums – a lot of things I regularly cook with…. Being in nature defines me a lot. The family farm is where I get away. My little kitchen is my happy place. I cook almost every day I'm here."

Why she bought a place in New York: "A lot of my stress came from coming on and off a plane, and I didn't want to be doing that on my time off. I had realised how much time I had spent in the air and it represented a lot of the lack of control that you feel in a job where you travel all the time."

Going offline for her vacation: "In December I took a vacation and didn't go on my phone for a week and just turned it off. It's like it literally didn't exist. When you're in that social media bubble it feels so heated and flammable and then when you step away from it, it just gets lost in the clouds. You can take a walk, or do something that's so much more real than reading all of that. Sometimes it's funny to me how much energy people put into other people's lives."

She knows she came from a privileged background: "I know I come from privilege, so when I started there was this big guilt of privilege, obviously. I've always had this big work ethic, because my parents came from nothing and I worked hard to honour them… There are so many girls who come [from] all over the world and work their arses off and send money home to their families like my mother did, and I wanted to stand next to them backstage and for them to look at me and respect me and to know that it's never about me trying to overshadow or take their place. So when I started out I wanted to prove myself so badly that sometimes I would overwork myself…You know that people say I shouldn't be on the runway? I've got a lot better at dealing with that and wanting to better myself. That's my motivation."

Tweeting about hot-button political issues: "There's a tug of war between who you are and what you feel naturally passionate about and wanting to stand up for yourself, then also understanding that you can't please everyone and that you need to protect yourself in a way. I feel misunderstood in a lot of ways. I've tried for the length of my career to show who I am and what's important to me but I'm trying to remember that I can't meet everyone and prove myself to everyone, so therefore I have to accept that there are going to be misunderstandings."
Gigi's gilded cage of privilege… I mean, I understand what she's saying and there's no real answer for why Gigi "I Got This Job Because of Instagram and Nepotism" Hadid is up for the same jobs as girls who left their village in Eastern Europe and subsist on cocktail olives and cigarettes. Gigi worked the system that was already in place, and she's fashioned a lucrative modeling career for herself. It's good that she acknowledges that not every model was so lucky. But… I don't know. It feels like the Instamodels like Gigi and Kendall Jenner are not really happy, right? Everything is very "woe is me, my life is so hard!" It bugs.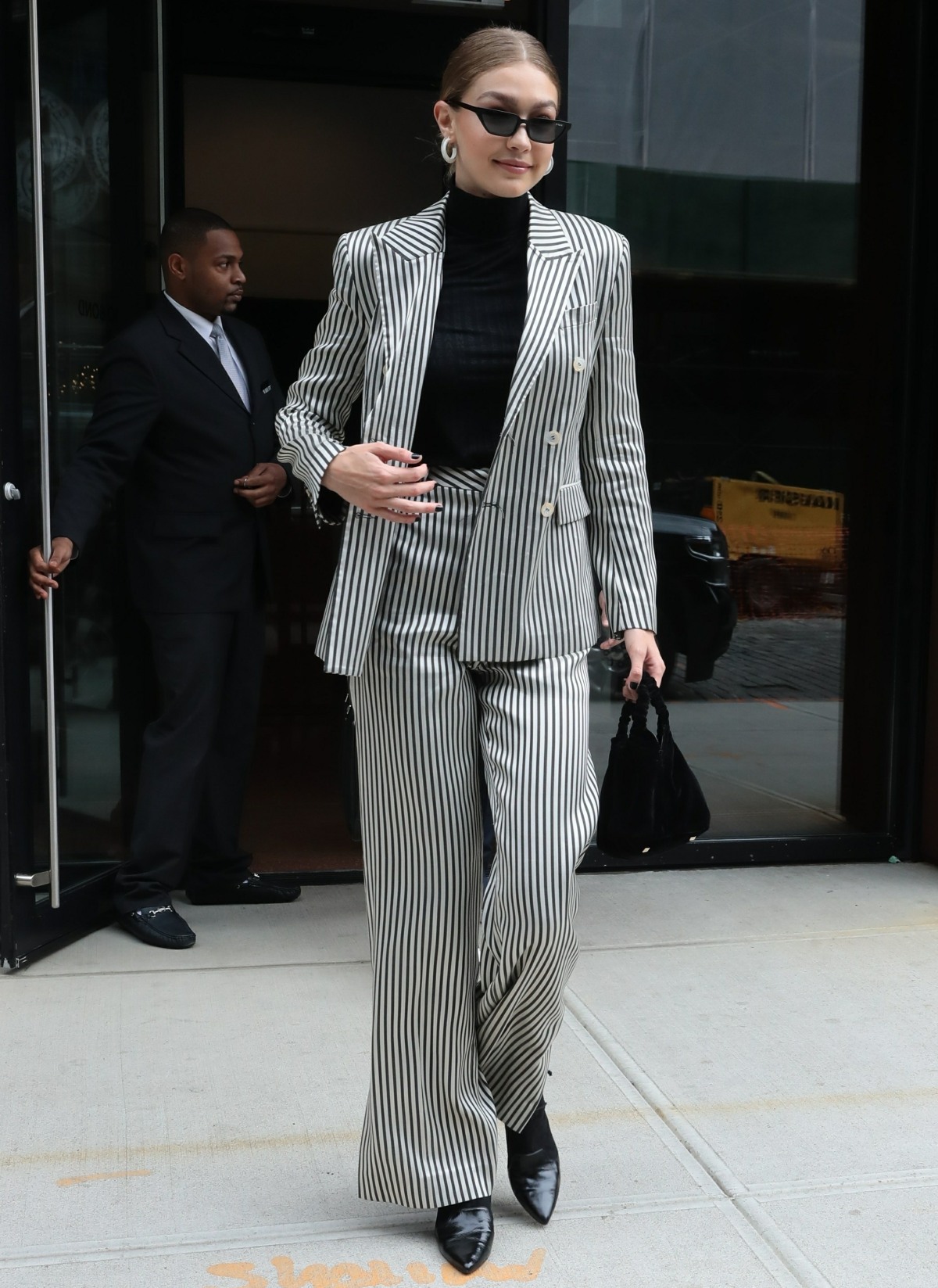 Photos courtesy of Backgrid, cover courtesy of Vogue Australia.