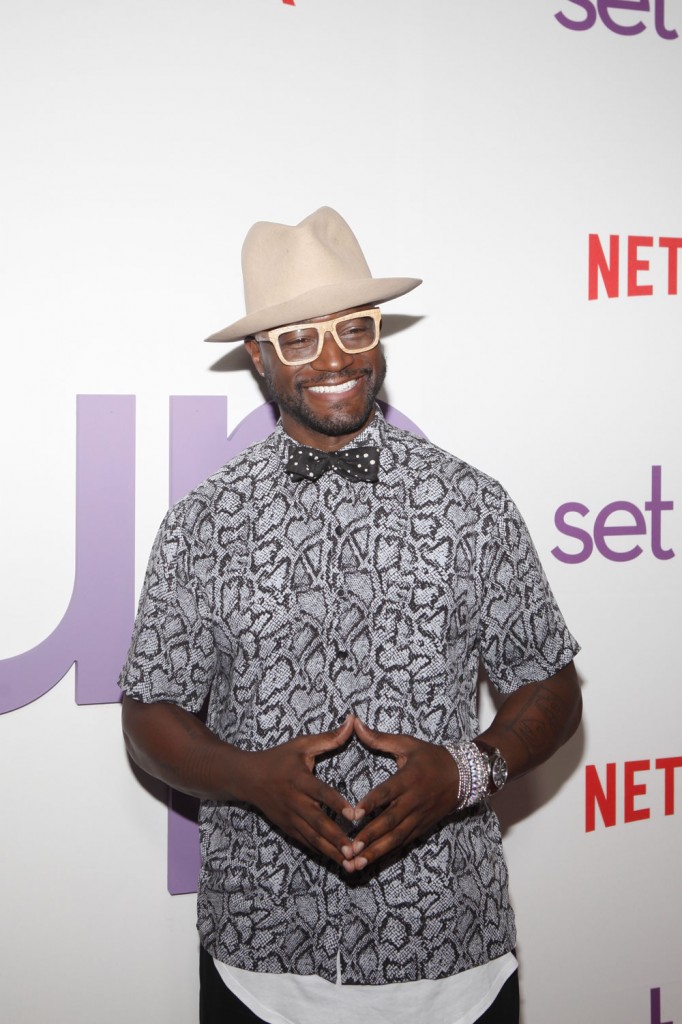 Taye Diggs is starring in the new Netflix Romcom Set it Up with Lucy Liu. I saw it with my mom over the weekend and it was cute and fun. Taye and Lucy's characters were so unlikable, which was the point, but I won't give away spoilers. Taye was on The Wake Up show with Sway last week. I just covered an interview he did with Jada Pinkett Smith and I'm reminded of Howard Stern in that it's a long format radio show and Sway and his team are skilled at getting celebrities to open up. (Although that doesn't take much with Jada.) Taye is single now, he and Idina Menzel broke up in 2013, and I guess he's unattached at this point. He talked a lot about dating and learning to be happy on his own. It was fun to watch and you can see the video of the interview below.
On online dating and Tinder
I don't know how to do any of that. It's pretty intimidating just to go on Instagram. There's a fakeness that people are accepting. It's hard to not get caught up [in that fakeness].

Sway's co-host brought up Ariana Grande and Pete Davidson's fast engagement
You don't lose anything by taking your time. You have everything to gain. By rushing into something you have everything to lose.

"What about the whole 'you know when you know' thing?"
You can know and still be [wrong] or know for a little bit. Being aware [that] 'I feel this way now. Am I going to feel this way later?'

"How do you like being by yourself? How do you like yourself?"
I like parts of myself. When you're by yourself I'm forced to look at the stuff that isn't as pretty. I get to spend a lot of time with my kid which is awesome. I'm really curious as to what I'm going to do when he's gone [at summer camp] and single. I'm going to hopefully just stay busy.
Taye, 47(!), told a story about how a young person told him "hey you're in all the classics" and he felt old but thought about it and was honored. He was in How Stella Got Her Groove Back, House on Haunted Hill and The Best Man. Taye called Nia Long his "work wife" and said that he loves working with her and is waiting for Malcolm Lee to make Best Man 3. (The second film, Best Man Holiday, came out in 2013. Lee also directed Girls Trip!) Taye also said that it was cool that he's old enough to have grown up without Internet and to have seen the world change. I could definitely relate to that, and I could relate to having empty nest syndrome when my son is away over the summer.
As for Taye being single, he sounded bummed about that, like he's still figuring out who he is. We've heard that he's a cheater so maybe he's referring to regret over that. His ex whom he split with in 2013, Idina Menzel, remarried last year. He doesn't seem like the kind of guy who likes being without a partner OR who can be faithful. After Idina, Taye was with a woman named Amanza Smith Brown from about 2014 to 2018. Then, earlier this year, he said he would no longer date white women (Brown is a mixed race woman). I'm thinking his declaration came after that relationship ended. (I couldn't find a breakup announcement, but it obviously happened given what he said here.)
Sidenote: I love the busy graphic print shirts Taye wears, he has really distinct style.
Here's the interview!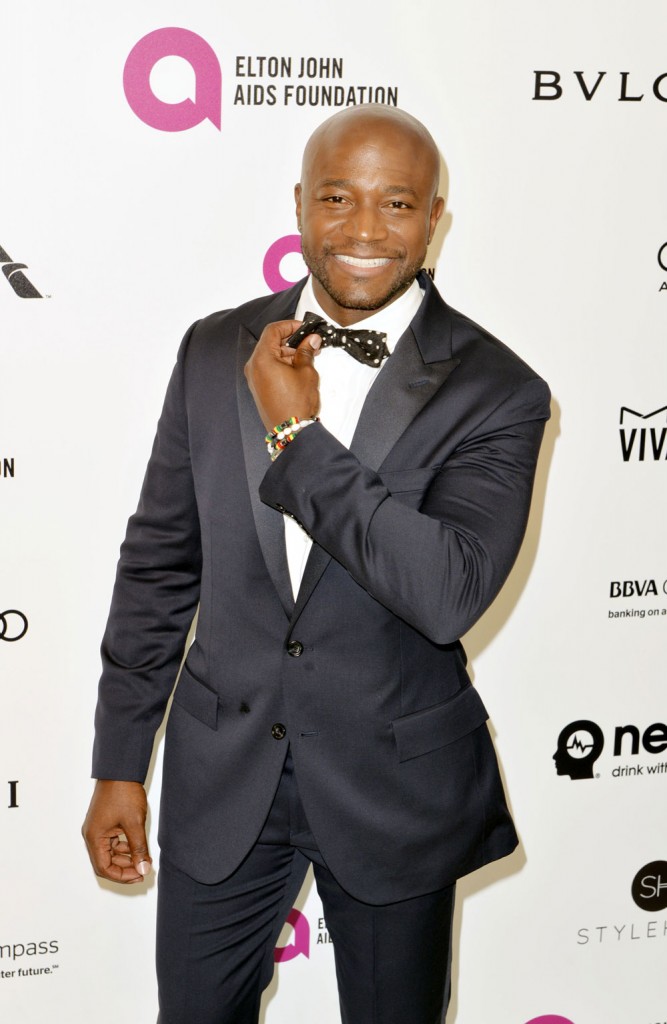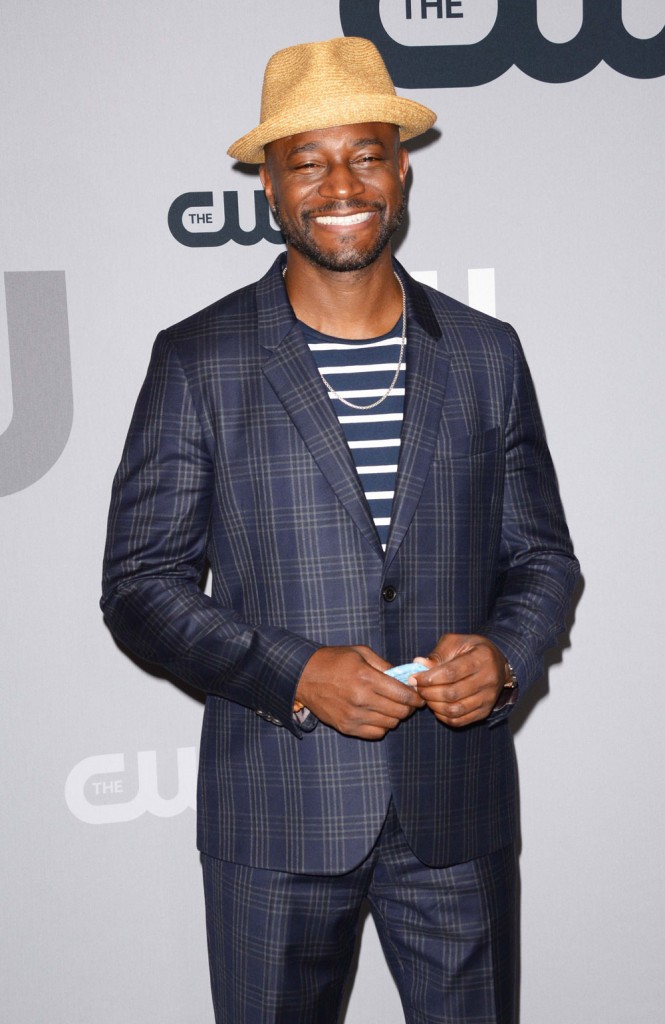 photos credit: WENN and Backgrid