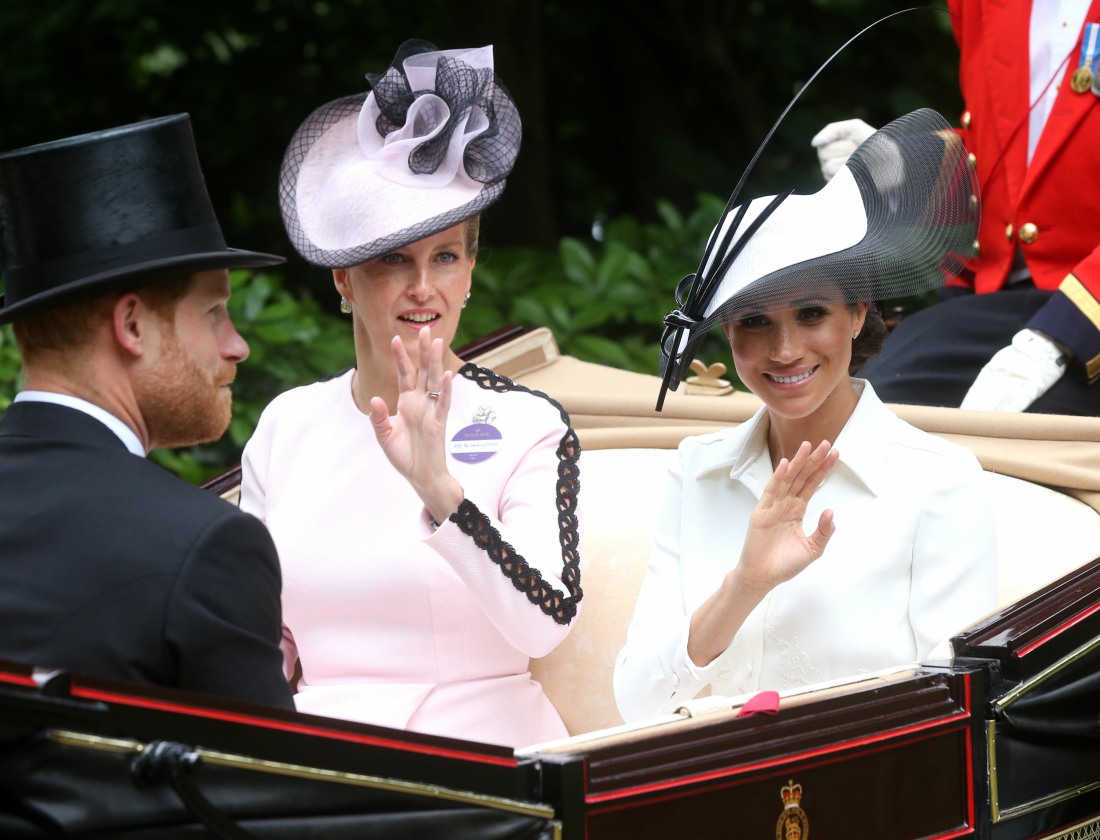 Finally! The royal carriages have arrived to Royal Ascot. In attendance: the Queen, the Princess Royal, Prince Charles, the Duchess of Cornwall, the Countess of Wessex, the Earl Wessex, Prince Harry and of course, the Duchess of Sussex. The Duke and Duchess of Cambridge sat this one out, and I suspect that perhaps William and Kate will sit out this year's Royal Ascot entirely. We learned early this morning that Meghan and Harry would come to Royal Ascot today, and all I could think was "please don't let Meghan wear a giant doily." Guess what? She avoided wearing a giant doily. Hallelujer.
So what did Meghan wear? According to royal reporter Emily Andrews, Meghan wore a bespoke Givenchy dress and a Philip Treacy hat. Unfortunately for all, the Countess of Wessex seemed to be wearing Emilia Wickstead – the same designer who tried to claim that Meghan's Givenchy wedding gown was a copy. I am disappointed in Sophie for continuing to wear Wickstead's designs, honestly. Anyway, I like what Meghan's wearing and I can't wait to see the full-length design. But you know who's the star of these photos? Princess Anne. In old-timey books, they used to describe women as "handsome." That's what Anne is – she's a handsome woman who wears her age well. She looks regal AF.
Oooh, here's a full-length shot of Meghan's Givenchy. I like this? I think the hemline makes it work.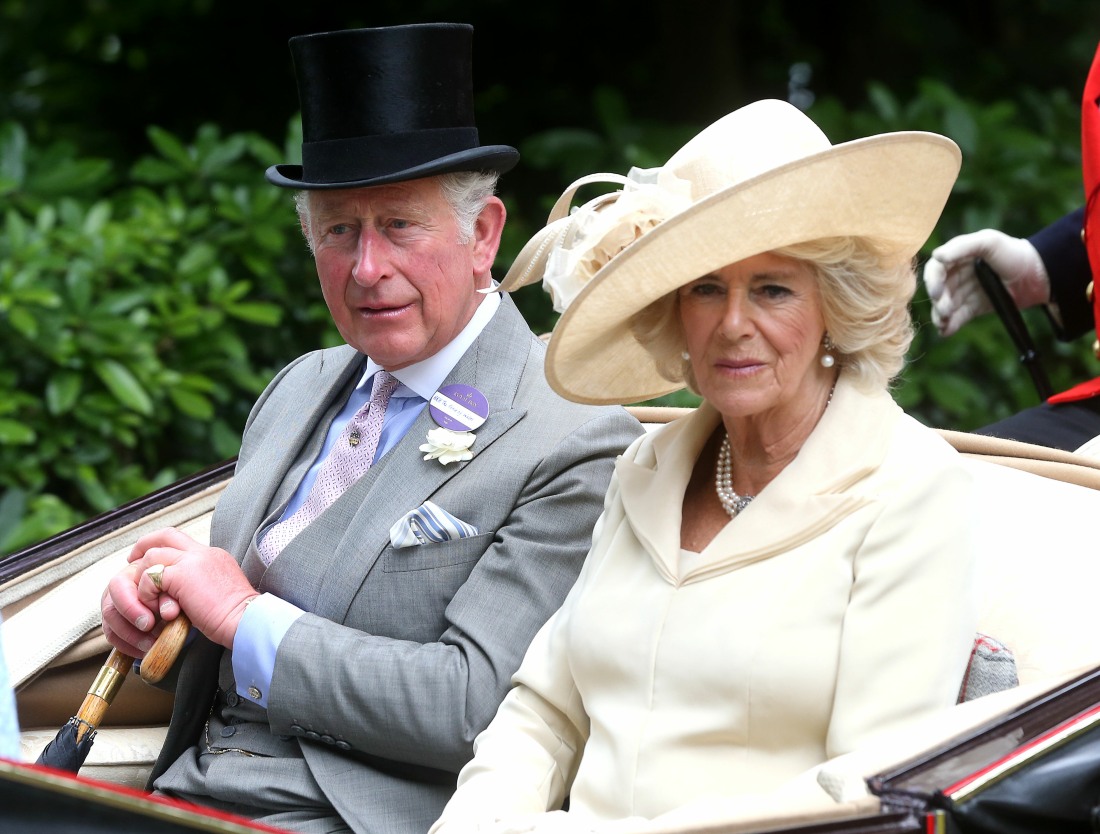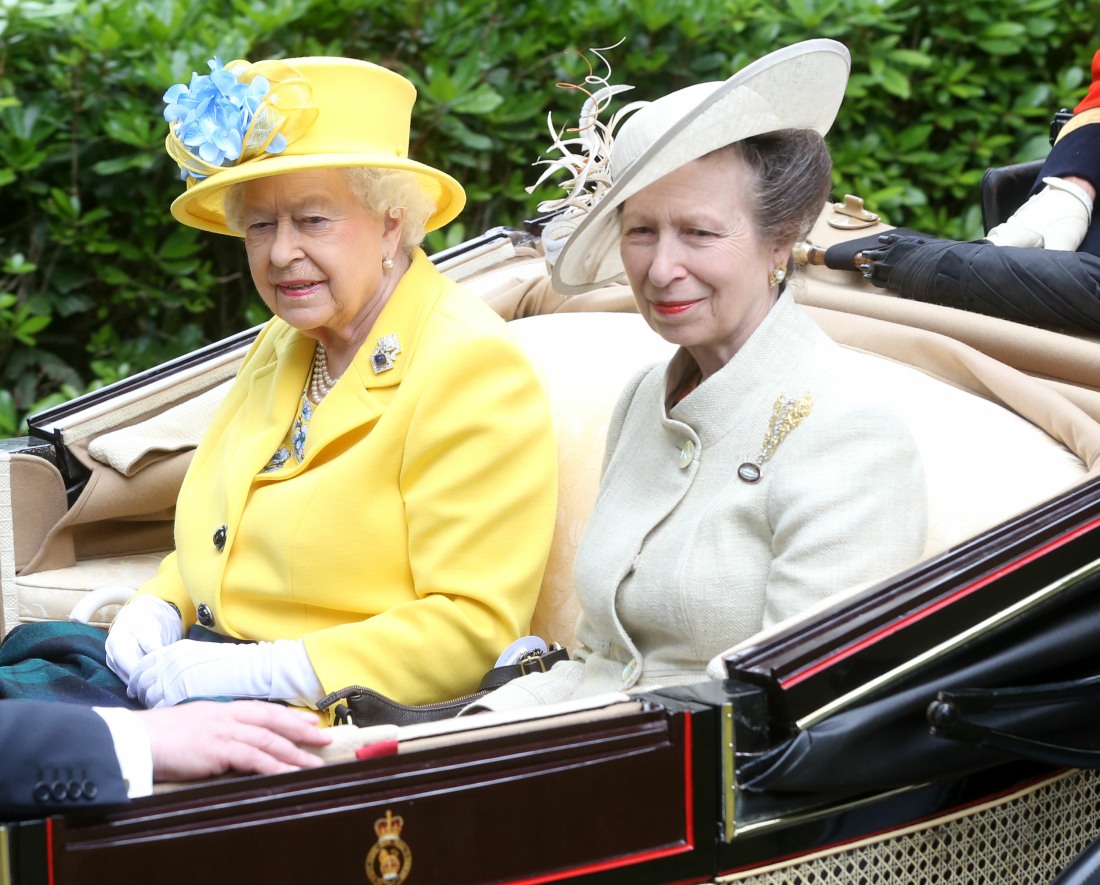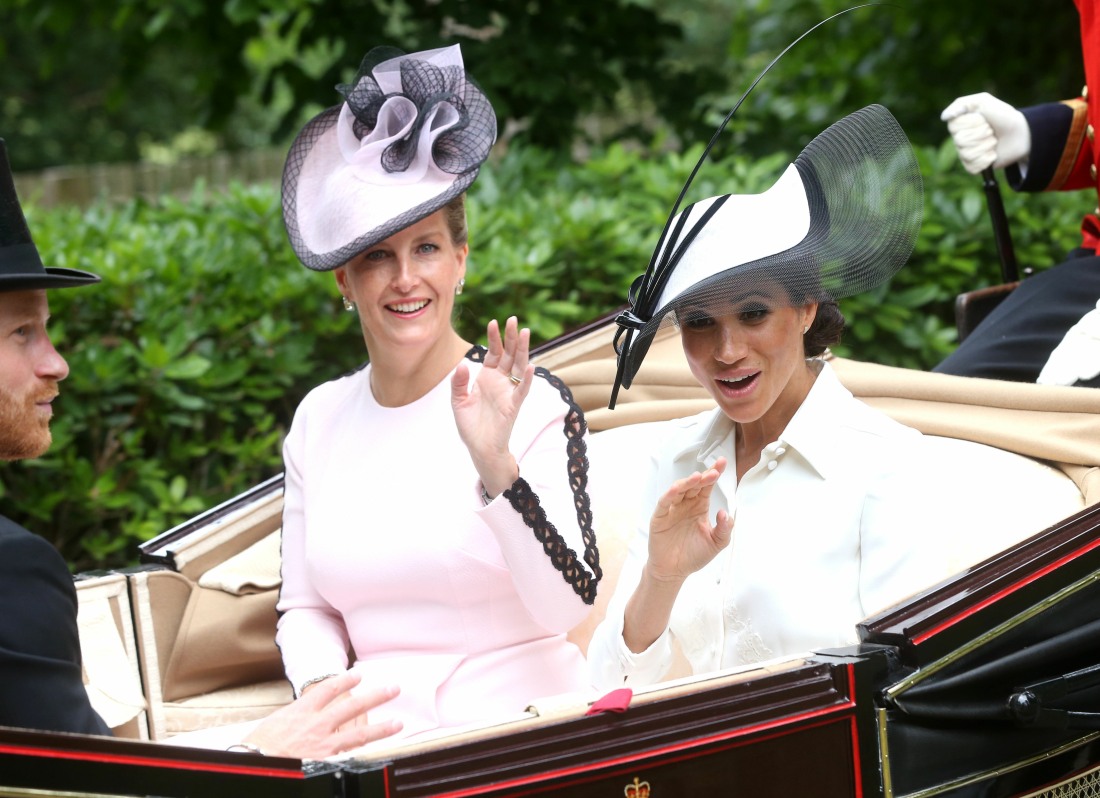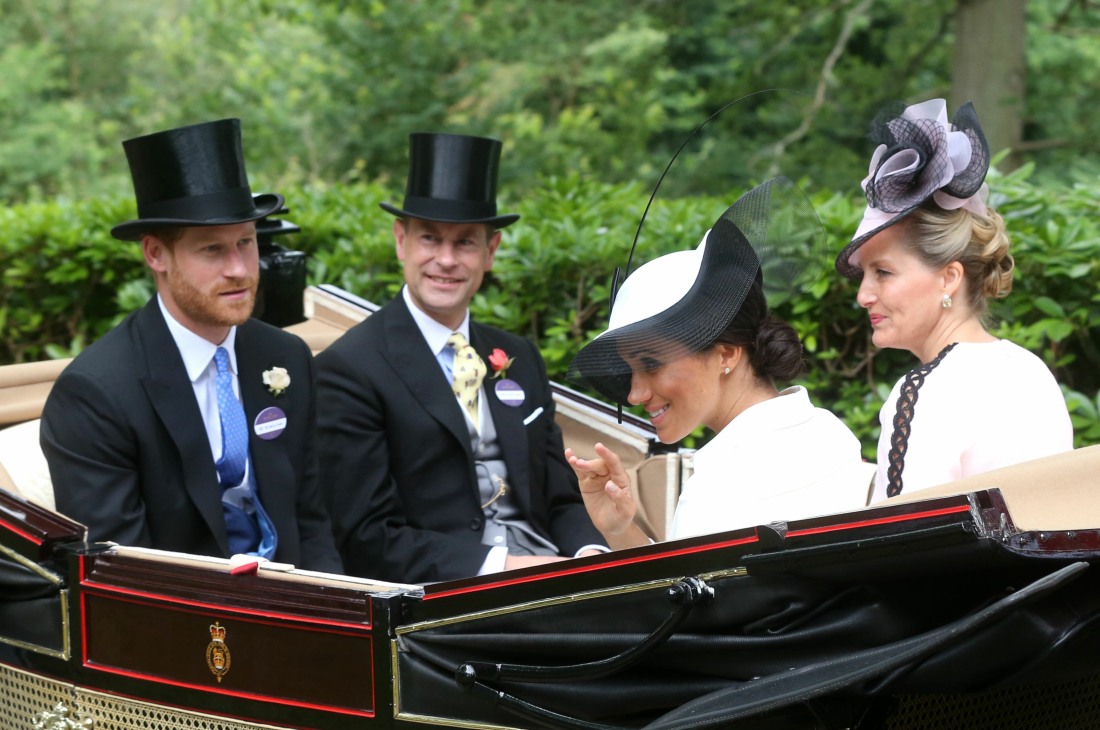 Photos courtesy of Getty, WENN.