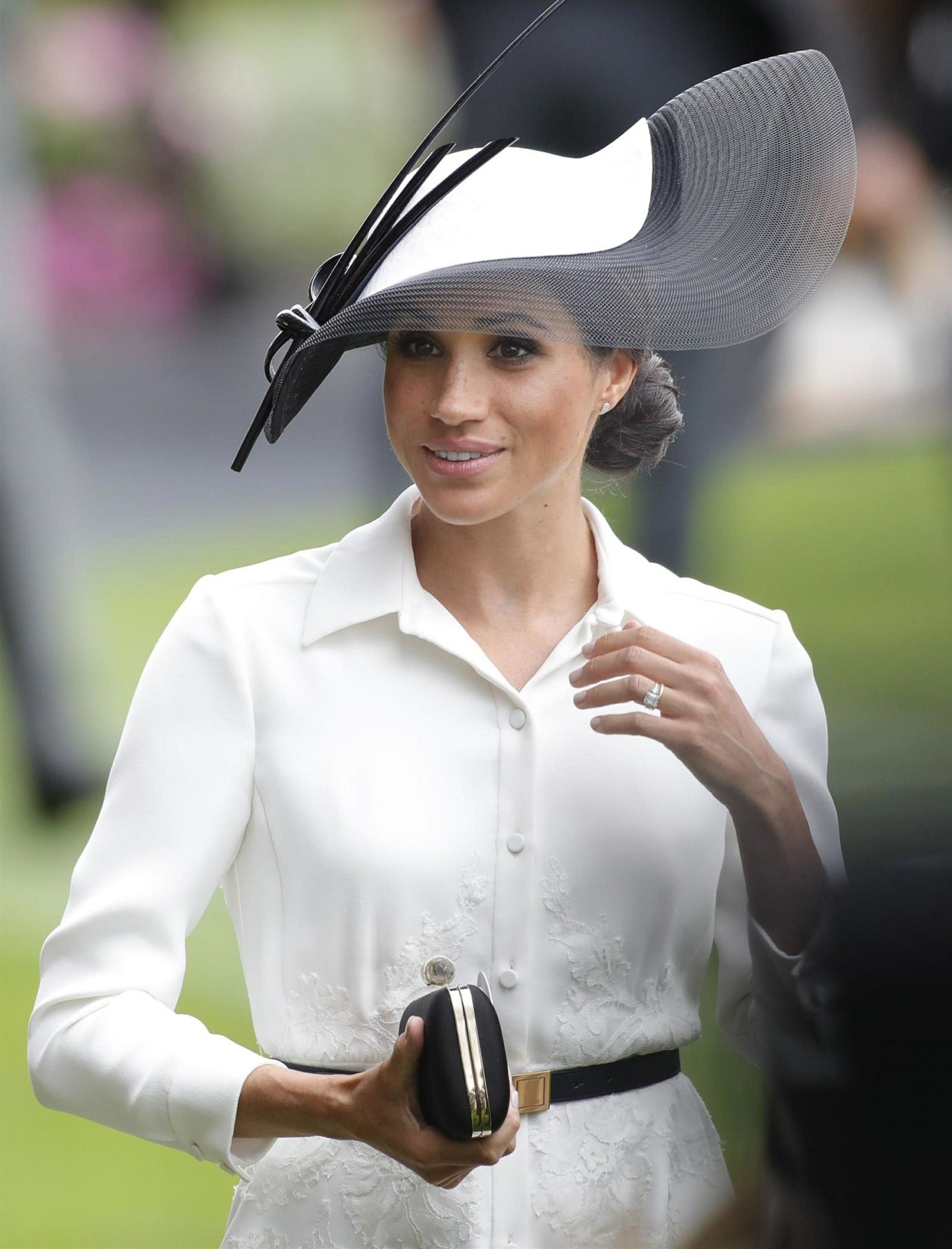 After a couple of fashion disasters as a newly-minted duchess, I was already making excuses for the Duchess of Sussex. Give her time, I told myself. Very few women marrying into this family would really knock it out of the park immediately. Plus, remember that Meghan has multiple audiences to whom she has to cater: the nitpicking royal-adjacents, the actual royal family, the fashionistas, and more. But still, I couldn't help it: I was disappointed. But you know what? I actually thought her Givenchy at Royal Ascot worked for the occasion. It was pretty, interesting, conservative, and it looked at home at Royal Ascot. Yes, I know there were lots of buttons but let's be clear: if OG Duchess of Buttons Kate had chosen this dress, she would have bespoke'd the crap out of it and replaced the small buttons with giant, shiny buttons. Small mercies.
And before all of the Keen Defenders come in here, crying and wailing about how can I dare compare Meghan and Kate, let me be clear: every single gossip/fashion outlet was making comparisons. People Magazine even ran an article about why Meghan didn't wear a name-tag at Royal Ascot when Kate wore one last year. The reason? There was no real reason – the Queen doesn't wear a name-tag, so Meghan chose not to wear hers either. She carried her name tag along with her clutch. That doesn't explain why Kate chose to wear one last year though.
There's also some "comparison articles" being written about why Meghan got to come to Royal Ascot after only being married for a month, while Kate waited five years to attend her first Royal Ascot – she attended in both 2016 and 2017. So why did Kate wait so long? According to Hello!'s Emily Nash, Kate was invited all of those years but she only decided to come in 2016 because that was the Queen's 90th birthday and Kate's presence was some kind of birthday present (lol). As for why Kate didn't show up for five years… Nash claims it's because "Kate and William were focused on raising their young children." In 2011 and 2012, they didn't have any children. Just by the way. I understand not going in 2013 – Kate was due any moment. And I understand not going in 2015, because she had just given birth to Charlotte. But what about the other years again?
Last thing: apparently, Prince Charles is so fond of his new daughter-in-law that he's given her a special nickname: Tungsten. He calls her Tungsten after the metal. Because he thinks she's so tough.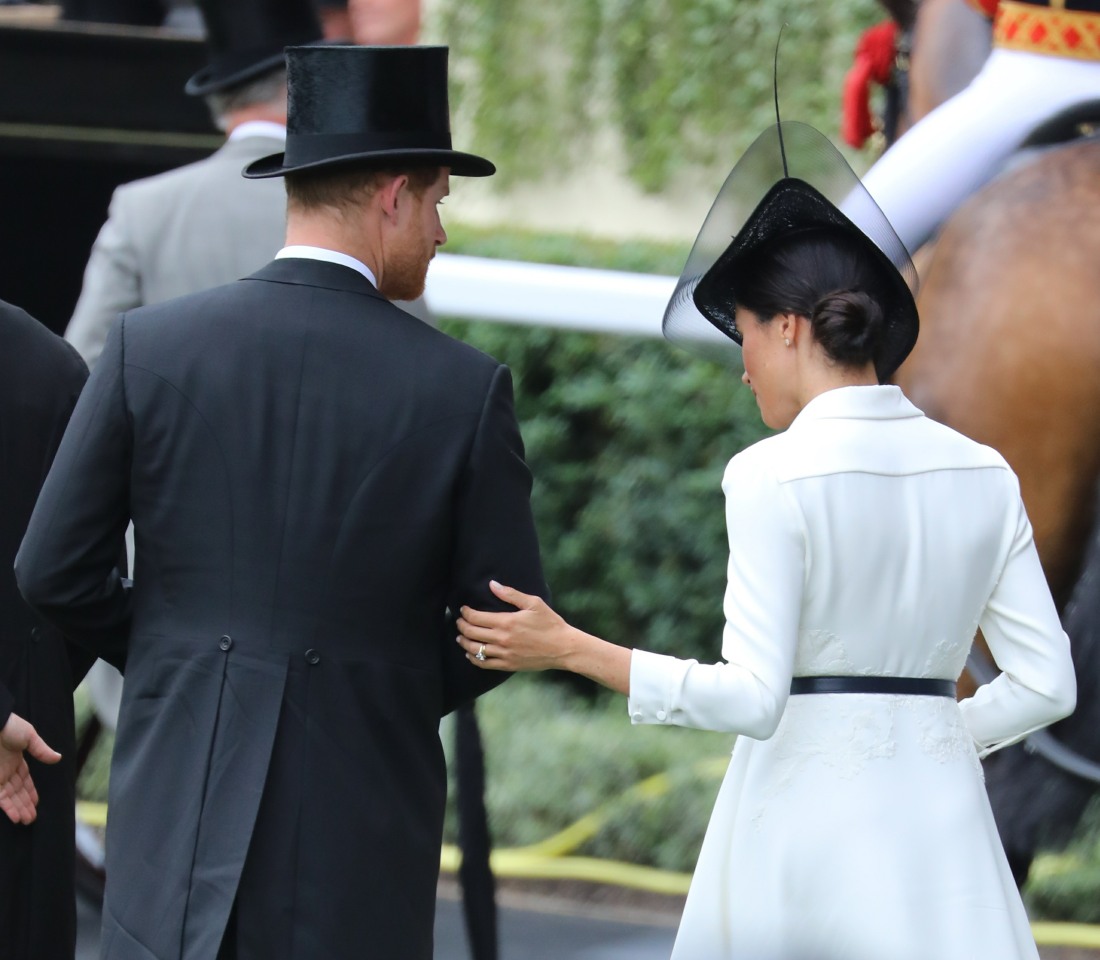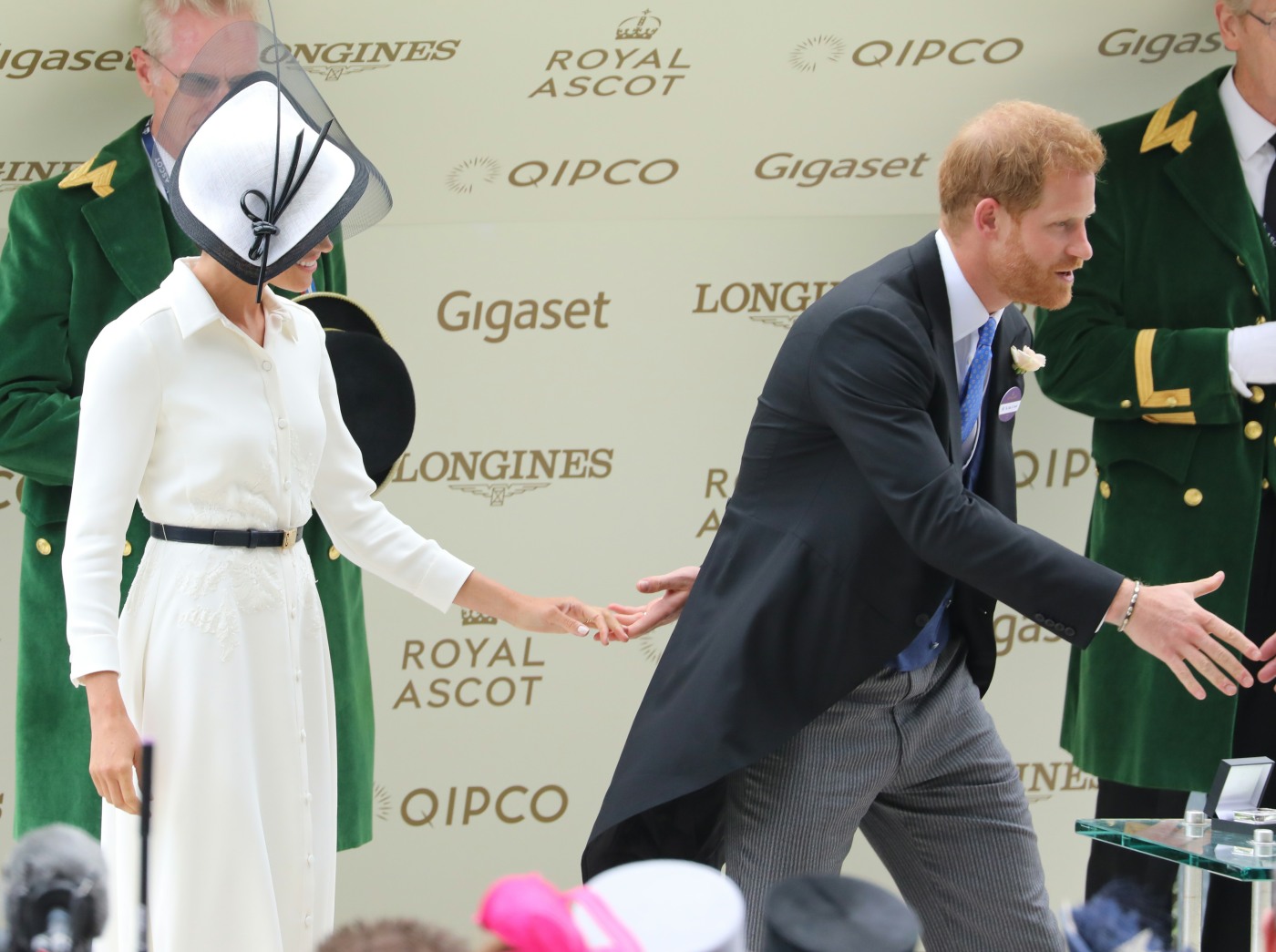 Photos courtesy of WENN, Backgrid.