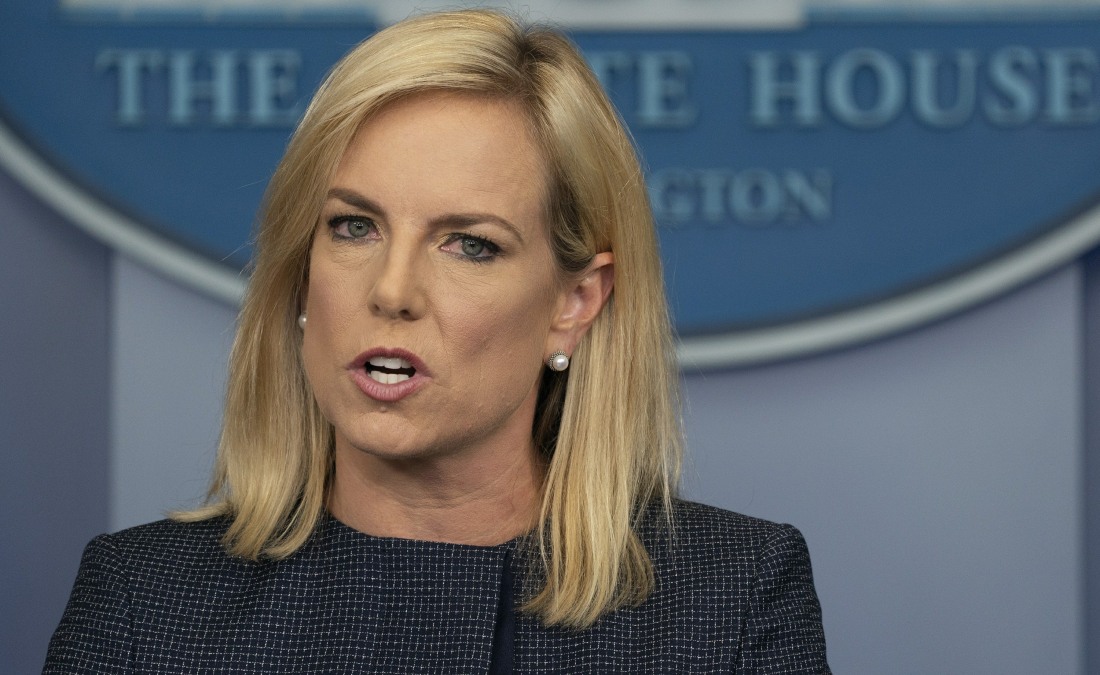 I thought this was going to make me feel even more helpless than I already feel, but it ended up being a pretty cathartic, feel-good video. Nazi Bitch Kirstjen Nielsen, Trump's Homeland Security chief and the Nazi slug in human form, can't even go out to dinner without outraged citizens screaming at her. This reminds me a little bit of 2005, post-Katrina, when the Bush administration's officials didn't end their vacations while Americans died in New Orleans. Back then, outraged citizens literally chased Condoleezza Rice out of a Broadway show. That's the way it should be done. None of these Trump people – and no Republican in Congress – should be allowed to live their lives or go out to eat or go to a movie or walk down the street without people screaming at them about the children in cages. So, Nazi Bitch Kirstjen Nielsen was trying to eat dinner at a Mexican restaurant. This is what happened:
Part one of a video of @mdc_dsa @DC_IWW and others shouting DHS Secretary Nielsen out of a restaurant. She doesn't need to be kidnapping #immigrantchildren to deserve this treatment. Don't give the regime a moment of rest. #KeepFamilesTogether pic.twitter.com/B3RfraOk1E

— Smash Racism DC (@SmashRacismDC) June 20, 2018
Part two pic.twitter.com/bJI46jmXVf

— Smash Racism DC (@SmashRacismDC) June 20, 2018
I admire the protesters' ability to simply stand back and shout and chant. I wouldn't have been capable of such restraint. I know myself, and I know my temper: I would have been arrested for felony assault, because I would have been throwing sh-t at her and a lot worse, all while screaming about Nazis. How are people capable of this kind of restraint?
This is the face of evil in America, and please keep remembering that Trump and his people are putting these blonde white women out there as the face of their policies for a reason. Also, this Nazi Bitch needs to get her roots done. I hope her hairstylist protests her Nazi ass too.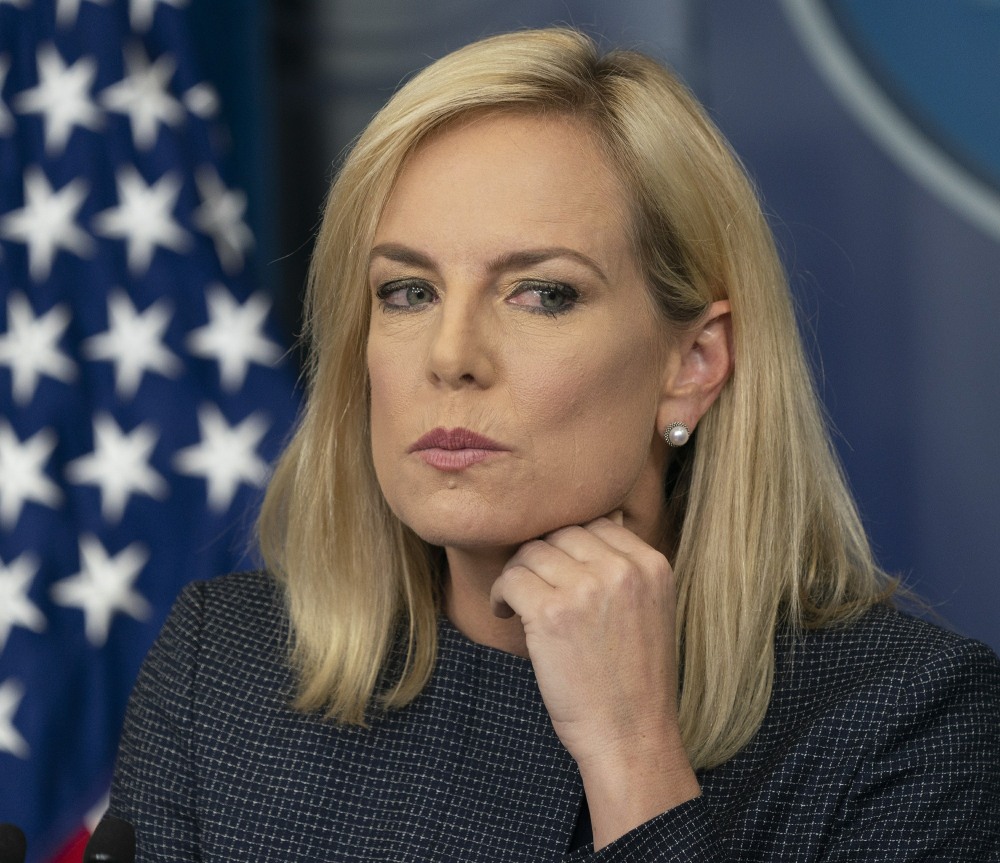 Photos courtesy of Backgrid.