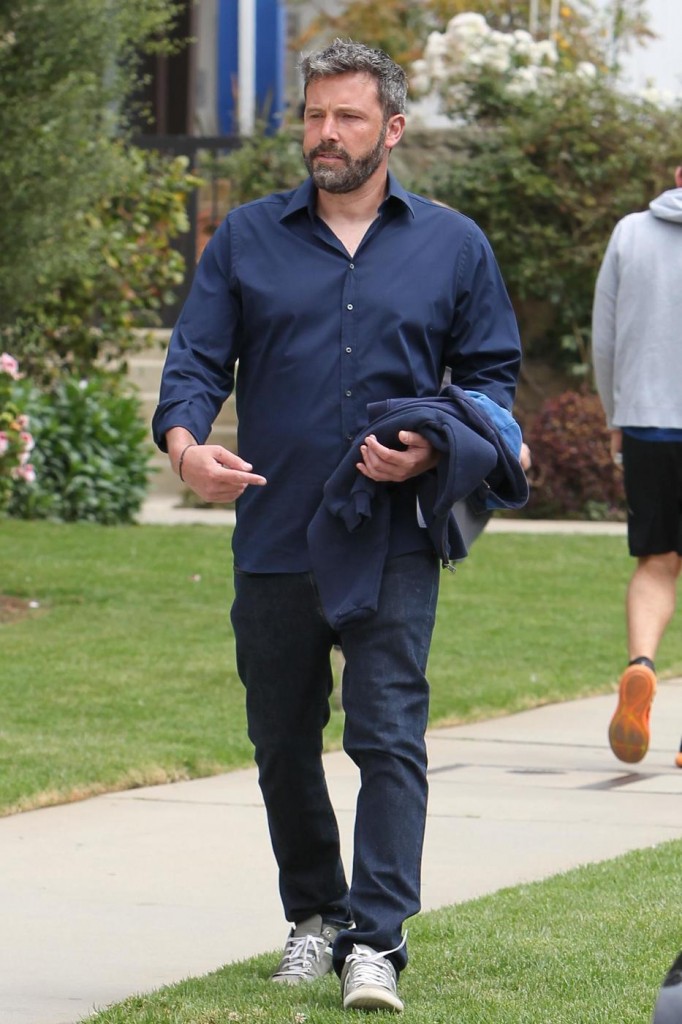 Photo agency X17 has plenty of photos and video taken right outside Ben's new estate, conveniently right down the street from his ex and family. I think he can't avoid the paparazzi unless he takes evasive measures, which he likely did not do on Monday night. Ben and his girlfriend, Lindsay Shookus, were seen out in Venice, CA, where they went to Italian restaurant Felix Trattoria. You can see a video below. To their credit they had a driver. In the still photos from that night they both look miserable, but at least they're sympatico in that they have the same expression. Here's the video from X17 along with a link to more photos of Lindsay taken earlier this week. There are newer photos of them here. They were seen outside Affleck's office yesterday. SNL is on hiatus so Lindsay is able to spend more time on the west coast.
we still think it looks like she's hiding a bump! do you think @BenAffleck girlfriend Lindsay Shookus looks pregnant?! click to get a closer look… https://t.co/dghXKBpbBz

— X17online.com (@x17online) June 19, 2018
To be clear I don't think that Shookus is pregnant at all, and it's more likely that the photo agency is trolling. They keep posting unflattering photos of her and it just looks like she's wearing a loose dress. I can look pregnant like that in those type of clothes. I doubt either of them want more kids at this point and they seem well suited that way. However if she is pregnant it would make for such good gossip!
holy sh*t! is @BenAffleck girlfriend #lindsayshookus PREGNANT?! she's got a noticeable baby bump… you have to see all the other pix! https://t.co/RYif2tvtMc pic.twitter.com/PM6QCnzHHG

— X17online.com (@x17online) June 18, 2018
Do you remember how Jennifer Garner posted a photo and nice sentiment for Ben on Father's Day? Well he posted something too and it included what looks like a handmade card from his kids. I think this is DIY scratch art, and you know Jennifer had a hand in that.
This is nice but it's a bit reserved and general-sounding. Ben isn't one to gush about his kids or his girlfriend on social media. He's very protective of his image and probably doesn't want to be vulnerable at all. I get it, but I still think he's a despicable person.
As for Ben's career, the news is that the standalone Batman movie is finally dead and that Affleck will be replaced as Batman. After all the back and forth, including conflicting statements from Affleck, it's doubtful that many people care. I would say he should go back to directing, he has a film called Witness for the Prosecution coming out, in which he also stars, but Live by Night was the last film he directed. He should let someone else star in his films but you know that's not going to happen.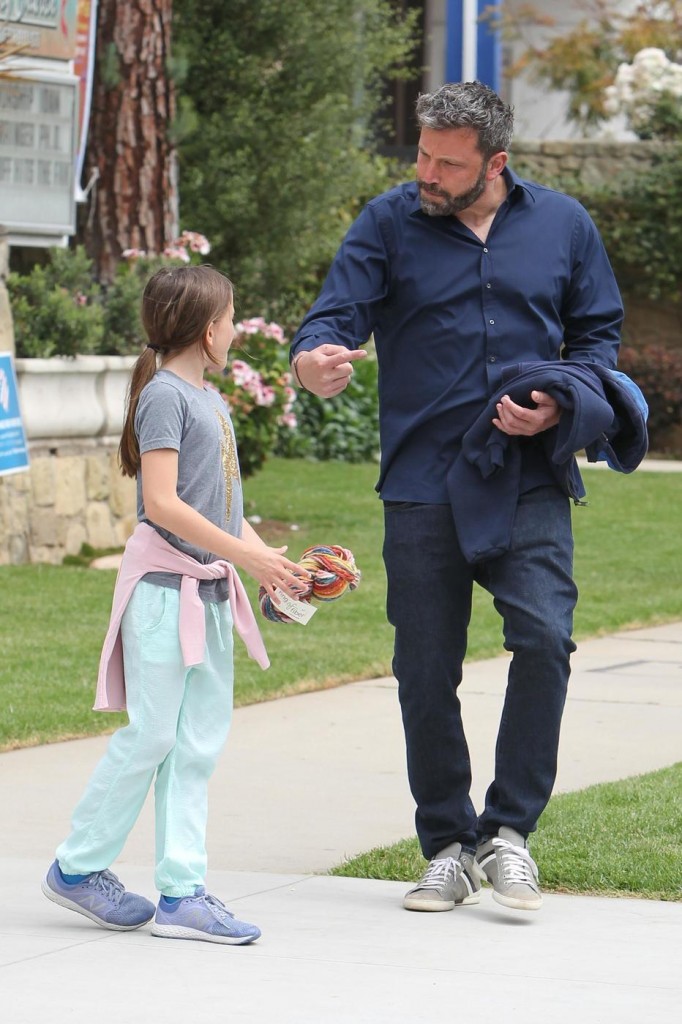 I don't know if this account is Lindsay Shookus's official Instagram, but it has personal photos and videos of her with friends and family. She has one selfie with Affleck from earlier this year.
Photos credit: Pacific Coast News, X17/Twitter and Instagram/Lindsay Shookus