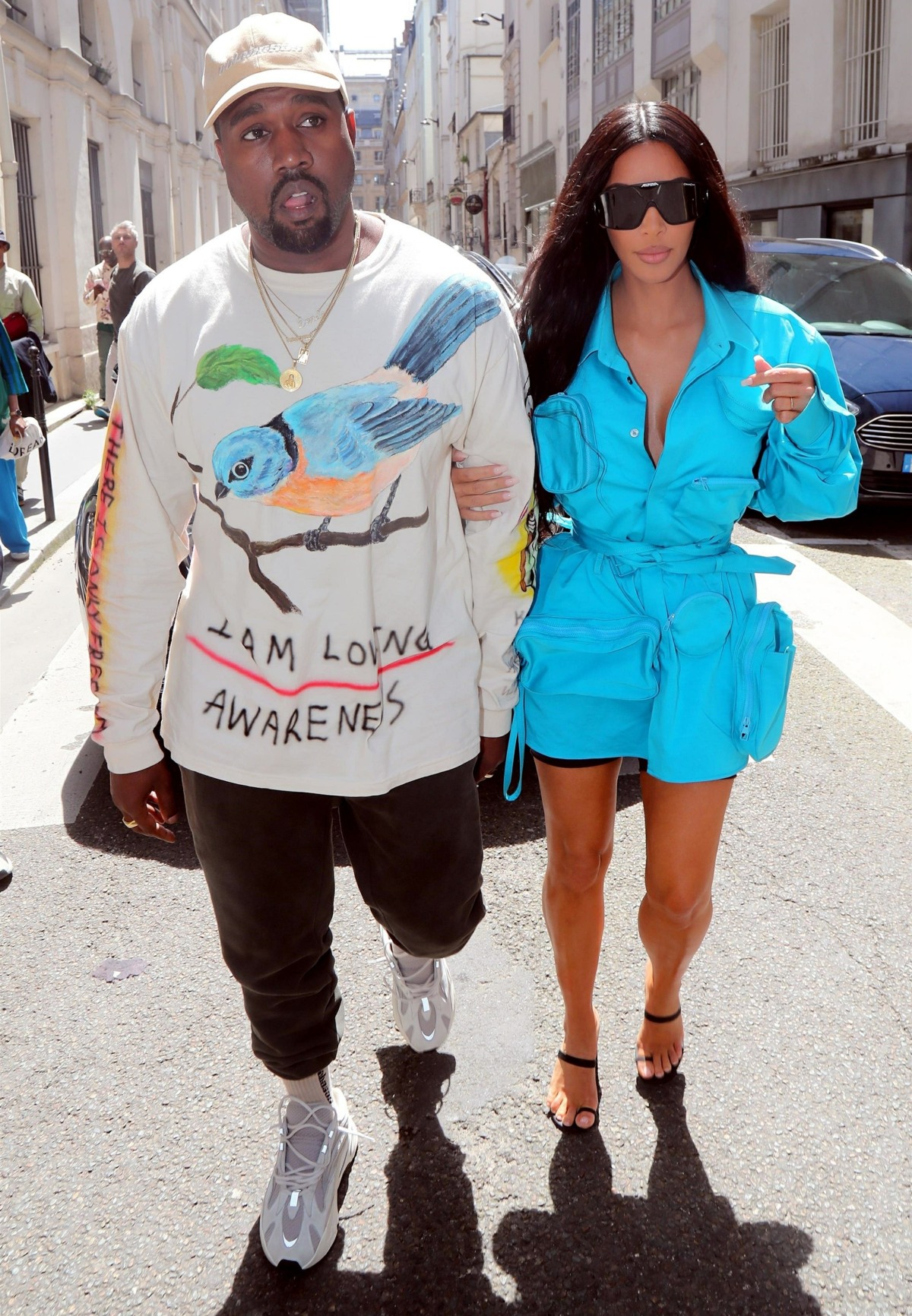 Perhaps 2016 was really the best of time and the worst of times. We spent much of that year naively believing that there was no way an unhinged nutjob like Donald Trump could win the Republican nomination, much less the presidential election. We had so many great gossip stories that year too, from Kim Kardashian's Day of Receipts to the Glorious Tiddlebanging Adventure. We had sad gossip stories too, like the breakup of Brangelina, and this one: Kim Kardashian's robbery and assault in a Paris hotel.
At the time (October 2016), Kim was riding high – the Day of Receipts had been a wild success and had ushered in the #TaylorSwiftIsOverParty. Kim was in-demand at every fashion event around the world, and she and Kanye would regularly travel to see all of the big runway shows in Paris and New York. That's what she was doing that week – she was with her sisters, attending fashion events, and she went back to her hotel earlier than everyone else. Armed gunmen stormed the hotel, broke into her room, tied her up and carried her into the bathtub. She begged for her life, and she said later she believed that she was about to be raped. Kim was traumatized for weeks and months afterwards. She's been avoiding fashion shows and fashion weeks and the city of Paris ever since.
But this week, she returned. This was her first trip to Paris since that awful night. Kim and Kanye flew into Paris for the day, then flew back out to LA immediately after they attended the Louis Vuitton show (and they had lunch too). Kanye wanted to go to the LV show to support Virgil Abloh, who was named the first black artistic director of LV this year. Abloh is close with Kanye, and the Kardashian family, so Kim probably wanted to support him too. TMZ pointed out that Kim and Kanye significantly beefed up their security for the trip, and note how Kim isn't wearing any jewelry at all. So… a good move for her. She's had some therapy, she gave herself time to heal from the trauma, and she was ready to take this step. Well done. That being said, this jacket is a nightmare.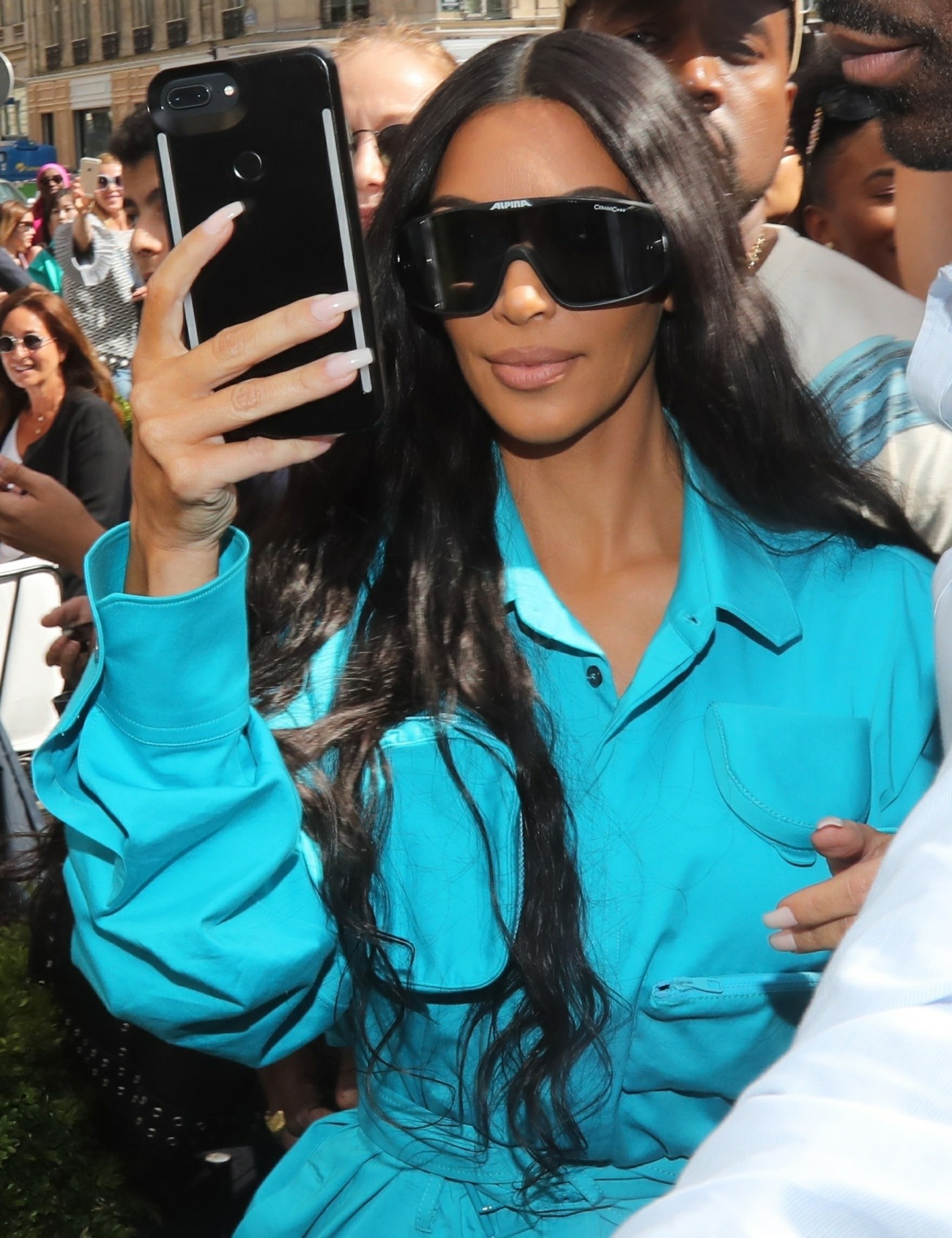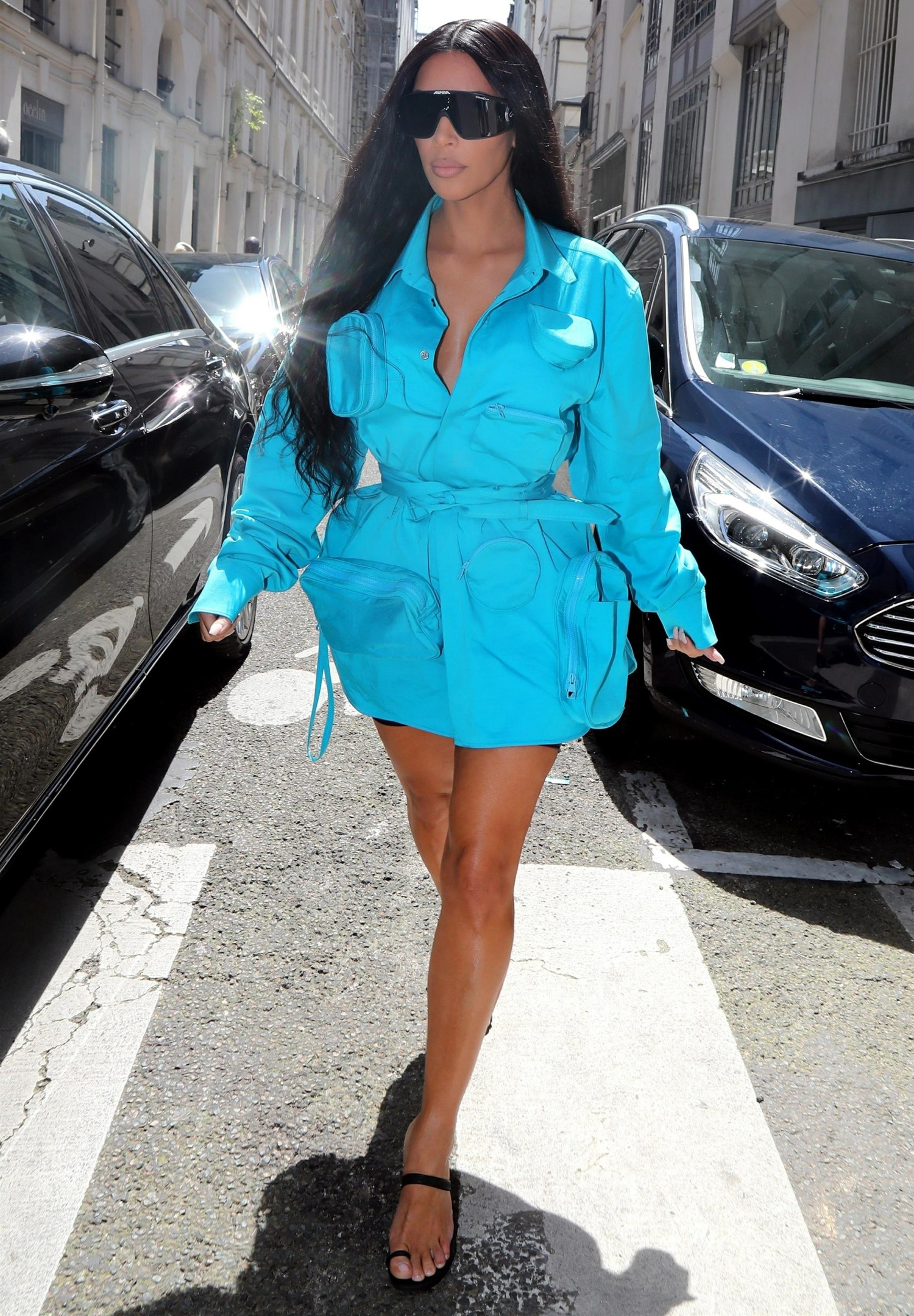 Photos courtesy of WENN, Backgrid.