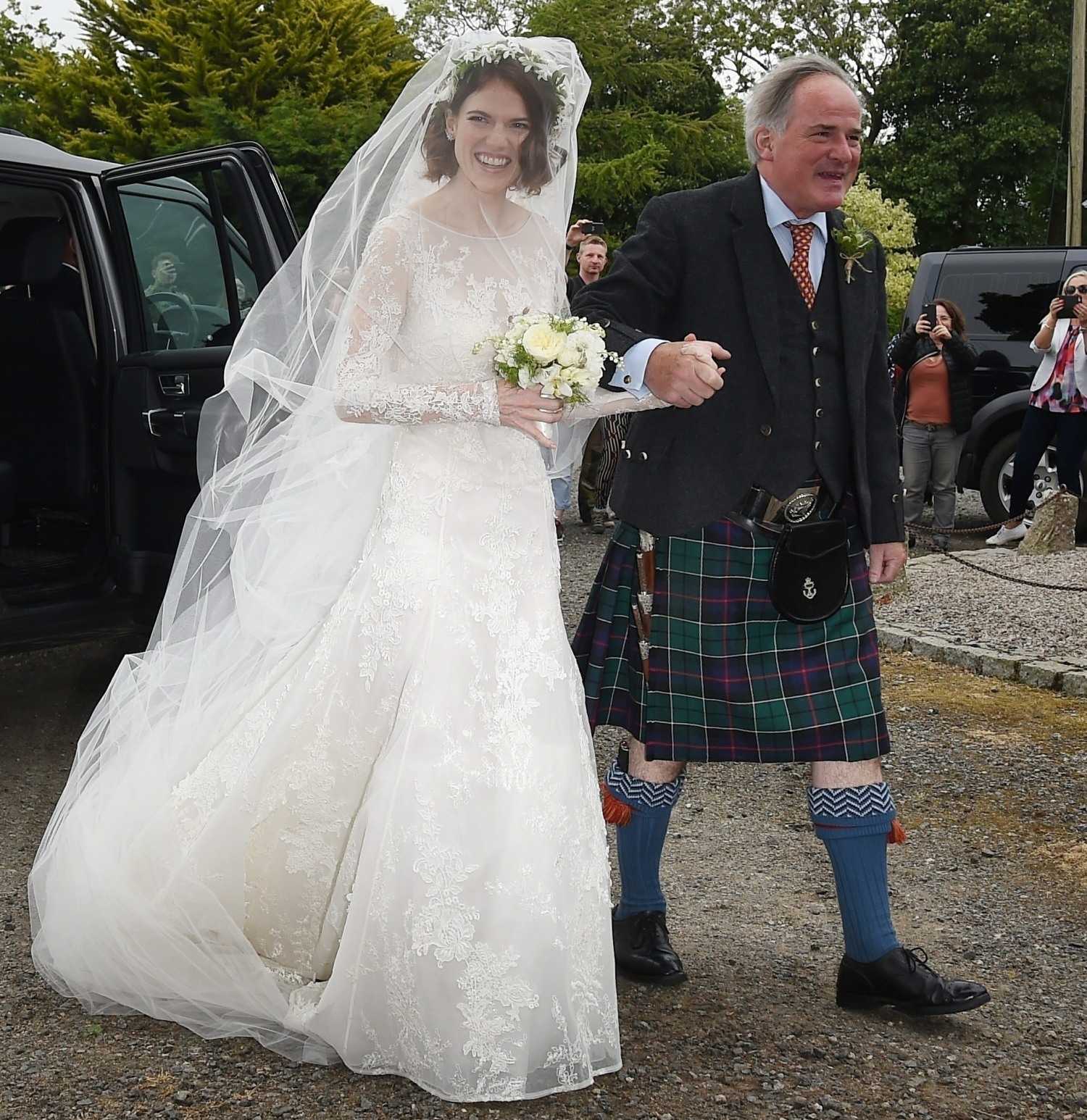 These are some of the cutest, sweetest and most joyful candid wedding photos I've ever seen! They make me so happy! Kit Harington and Rose Leslie got married this weekend in Scotland. Rose and Kit met and fell in love while working on Game of Thrones – apparently, it happened quite quickly and they are madly in love, and have been madly in love for quite some time. Kit let it slip last year that they were engaged, and they already live together in New York, which is where HER job is.
Kit and Rose got married at Rayne Church, which is near Rose's ancestral home, Wardhill Castle. Yes, she grew up in a castle. Kit's very aristocratic/posh too – this isn't just a "two cute actors got married" story, this is a "two posh families are now intertwined by marriage" story. God knows, it might even make it into Debrett's Peerage. That being said, Rose and Kit do seem like they're truly in love. It's not a posh marriage of convenience. Look at Rose!! She looks like she's about to burst with happiness.
As for the bride's ensemble… you guys, I love it. I love her gown. Too much lace makes a bride look like a doily, but this lace is really elegantly done. I like the dress is off-white too, everything looks sort of antique/vintage. I love her veil and her floral headpiece too. She's just so cute!
Lots of Game of Thrones people came out Rose and Kit's wedding too. Maisie Williams and Sophie Turner were there, because they are Kit's Stark sisters. Emilia Clarke was there, as was Peter Dinklage. You can see photos of the GoT fam here.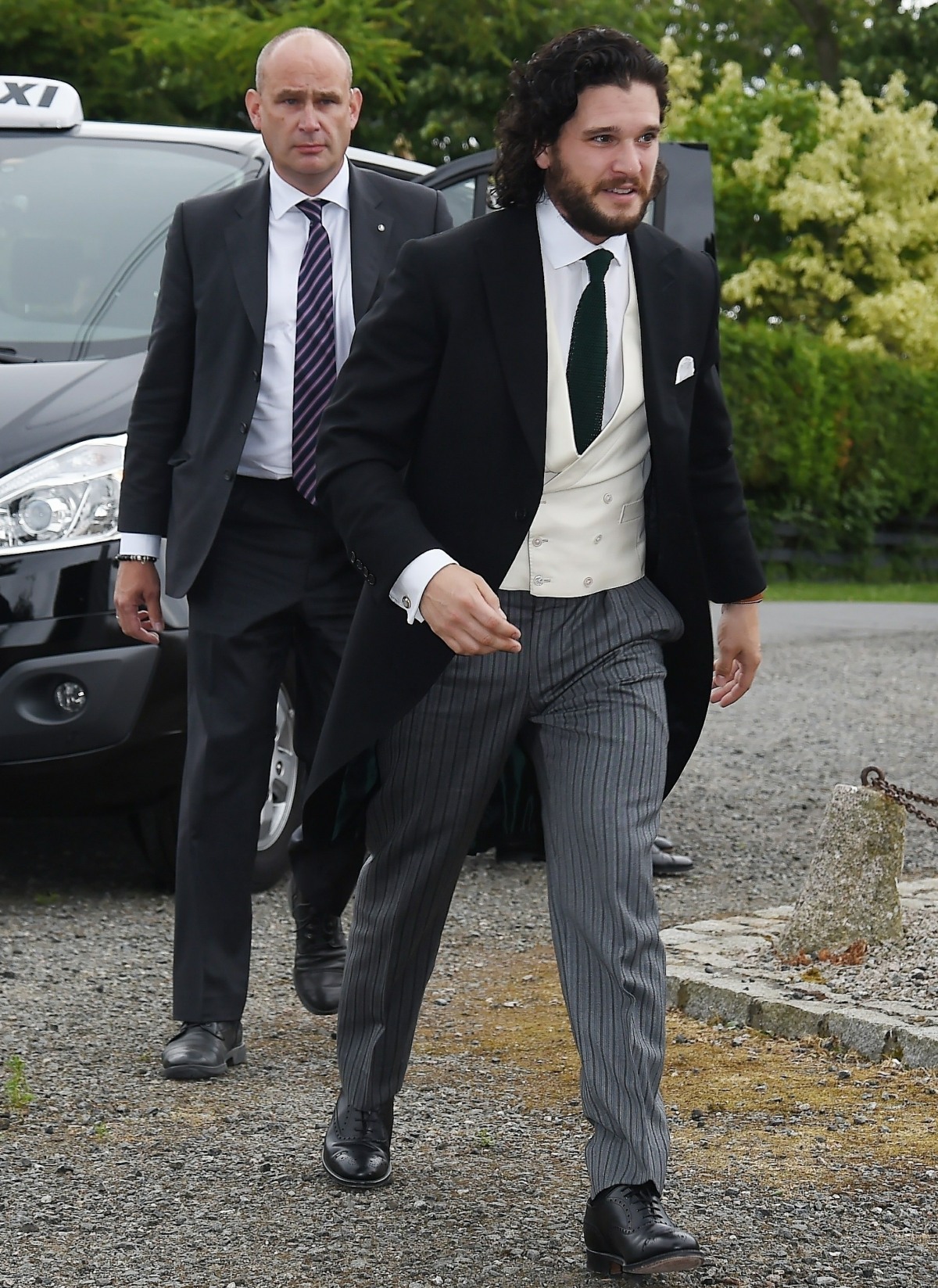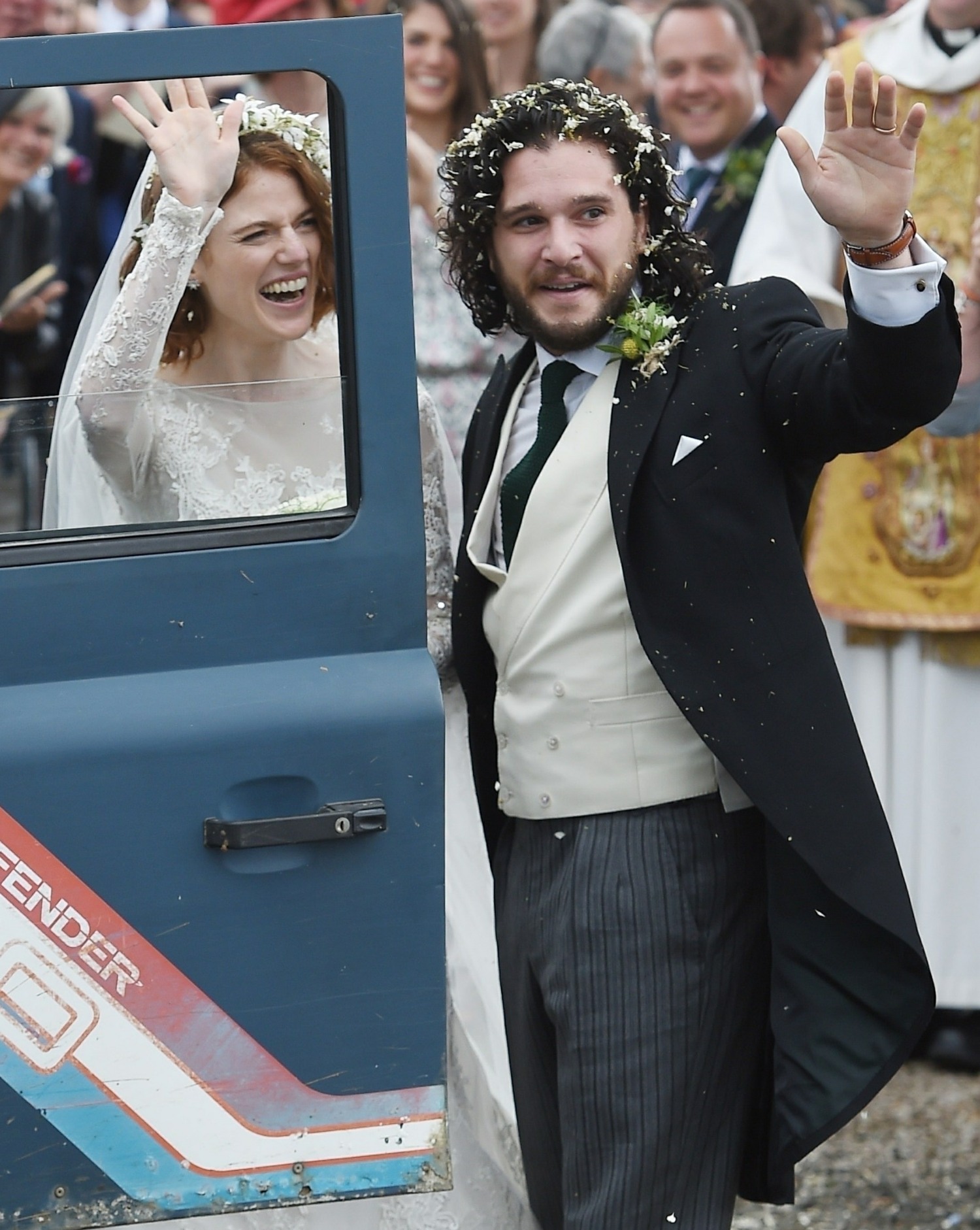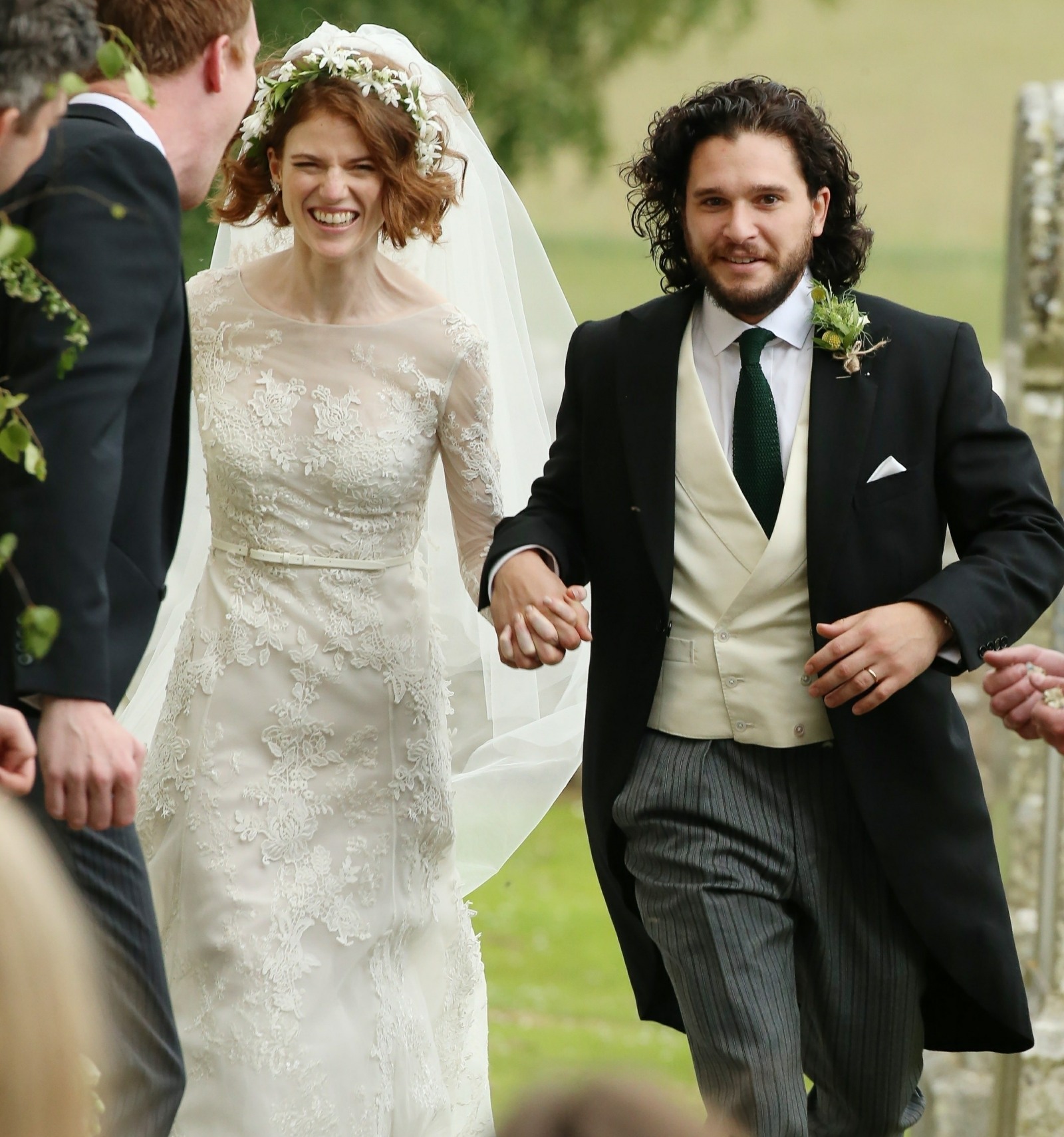 Photos courtesy of Backgrid.