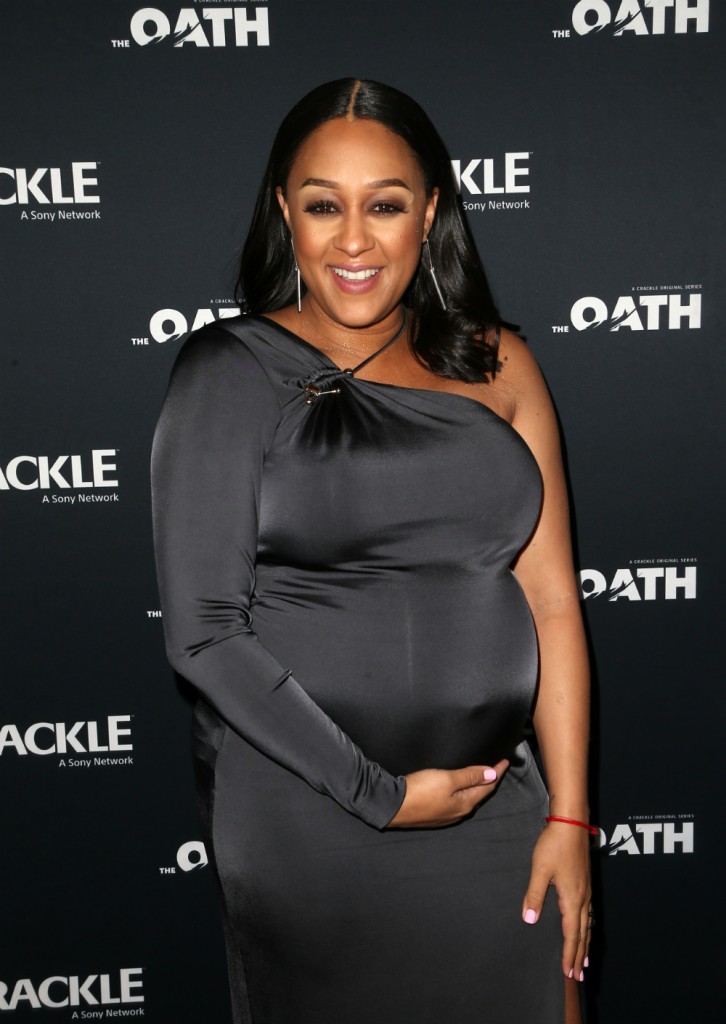 Tia Mowry gave birth to her second baby, a daughter, on May 5th. We don't know the name yet, Tia said she'll announce it on her YouTube channel, Tia Mowry's Quick Fix. She and husband, Cory Hardict, have a son, Cree, who is six. Tia chronicled her second pregnancy on her Instagram. I thought her posts were really cute. And real. Fortunately for new mothers everywhere, Tia has been equally honest post-partum. She's posted photos encompassing everything from how glorious milk-boobs are to how much sleep deprivation sucks. Last Sunday, Tia addressed something not often covered in the magazines – a postpartum belly that isn't flat:
Her caption reads:
7 weeks #postpartum. Some #pregnant women after giving birth no longer have a belly after 7 weeks. While others it may take a little longer. Me, I'm the latter. I remember after giving birth to Cree, my belly didn't all of a sudden go flat. I did have a C-Section, (as well as with my second pregnancy) and I thought something was wrong with me. I had seen in magazines the many women on the beach a few weeks #postpartum in a two piece. To be honest, it had to take time for me to embrace my new body. With this second pregnancy, I now have embraced that fact that I've housed a human being. A miracle. A life. If it takes a while for me to get back to my normal self, than so be it. This.Is.Me. And I love me. ❤️ #momlife #motherhood #7weeks
I've never looked at a woman holding a baby and thought, 'shame she hasn't lost the baby weight yet.' Mostly I think, 'would it be weird if I asked to nibble on those baby's toes?' (the answer is yes, by the way. But still – baby toes!) I took one of those birth classes prior to having my first child. Although overall mine was a waste of money, one thing that helped was a video they showed where a woman said how shocked she was that she still looked pregnant post birth. That stayed with me when I left the hospital and still looked about five months along.
There is an exorbitant amount of pressure for a woman to lose the baby weight as soon as she can. People can be real dicks about women's looks but some of it is genuine ignorance, especially when we see women in bikinis postpartum like Tia mentioned. So messages like this raise awareness and may alleviate societal pressure. Baby weight can make you self conscious. And it's harder when people keep asking if you're expecting again. My girlfriend had that round belly for two years. It took me six years to lose all my baby weight. Please don't beat yourself up.
If I may be really shallow for one moment – Cory is so handsome. Also, I'm so glad Tia rocks her grey streak. This is what my hair looks like (mine is brown, not black) and I love my streak.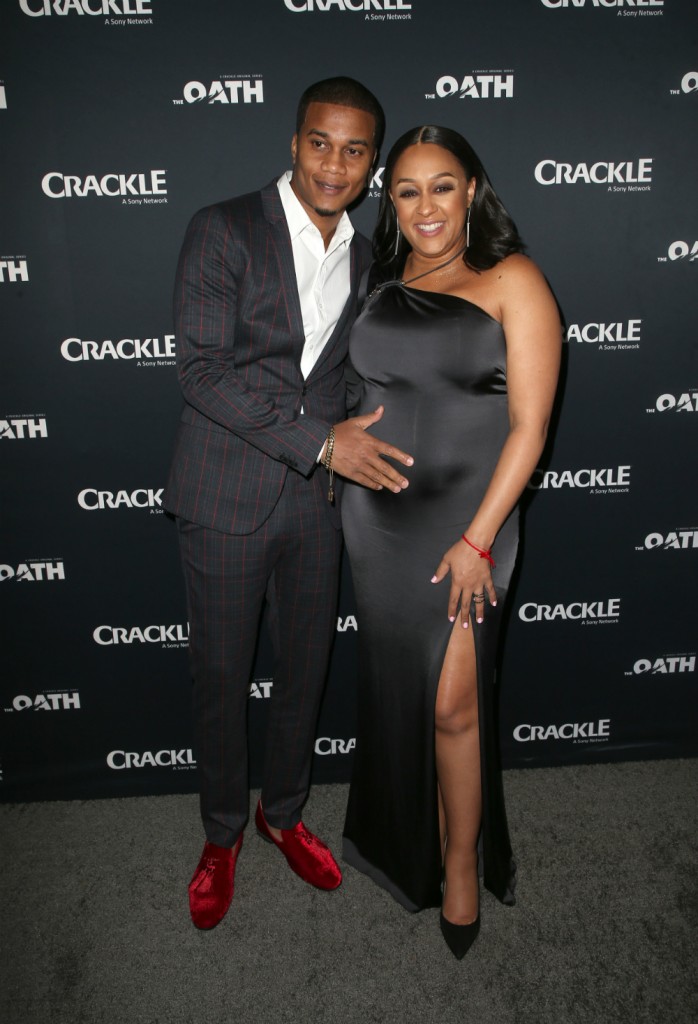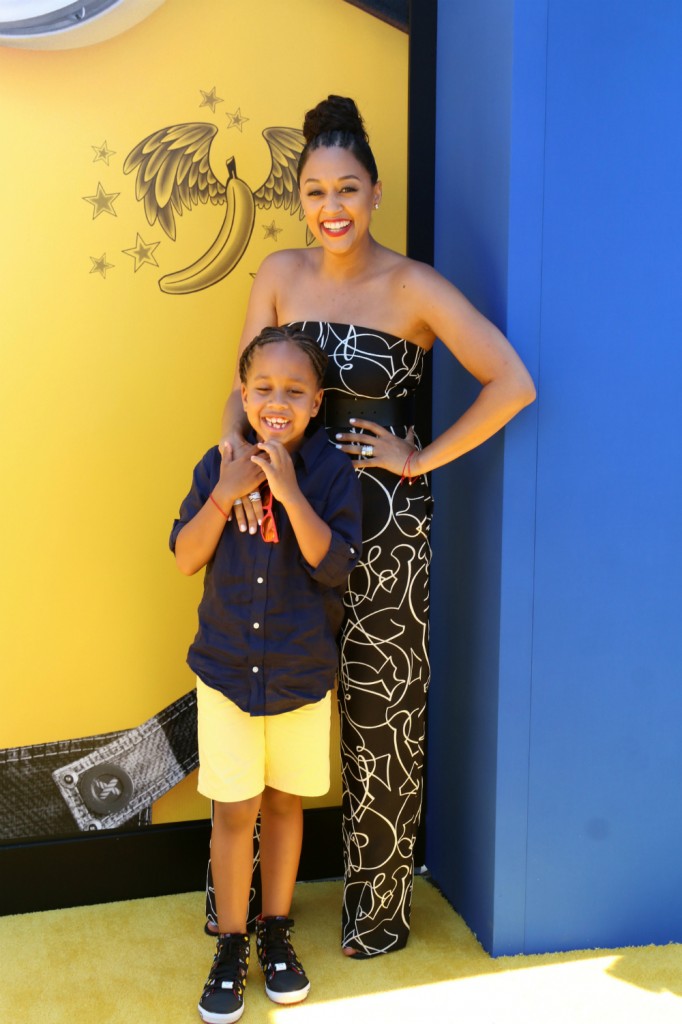 Photo Credit: WEN Photos and Instagram