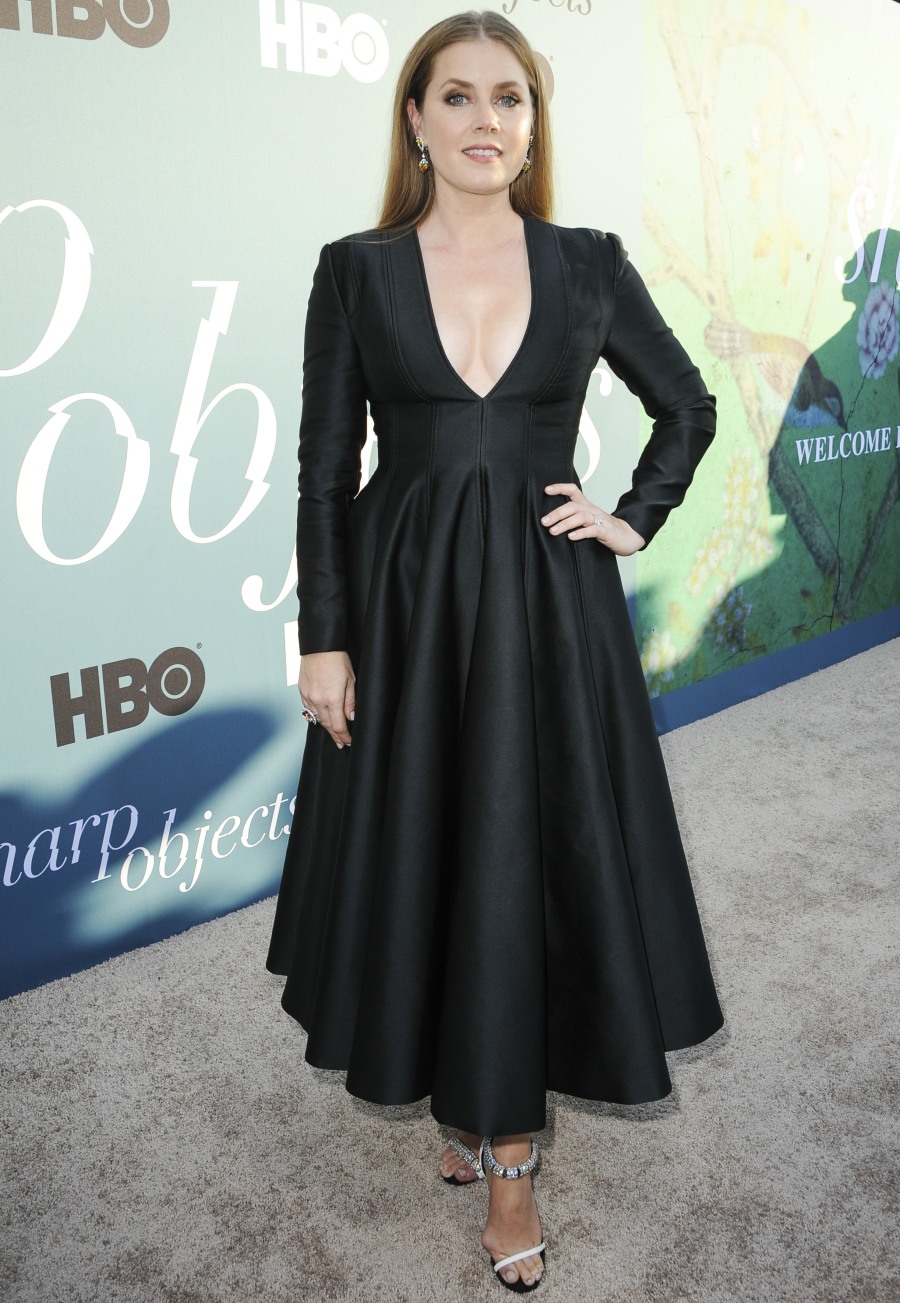 We've got time – Sharp Objects doesn't start on HBO until July 9th, but here are photos from last night's premiere event in LA. Sharp Objects is the latest screen-adaptation of a Gillian Flynn book (of the same name). I haven't read Sharp Objects, but I am a big fan of Flynn's work, and I think Hollywood is doing some good work with their adaptations of her work. Amy Adams stars as Camille Preaker, a journalist who has been institutionalized for mental illness, and then she returns back to her hometown to cover the grisly murders of two girls. The ads make the miniseries look like a cross between True Detective (season 1) and Twin Peaks. Amy not only stars in the series, she also came on as executive producer. For the premiere, wore this Calvin Klein dress which is great – she looks like a dark princess, but it's not twee.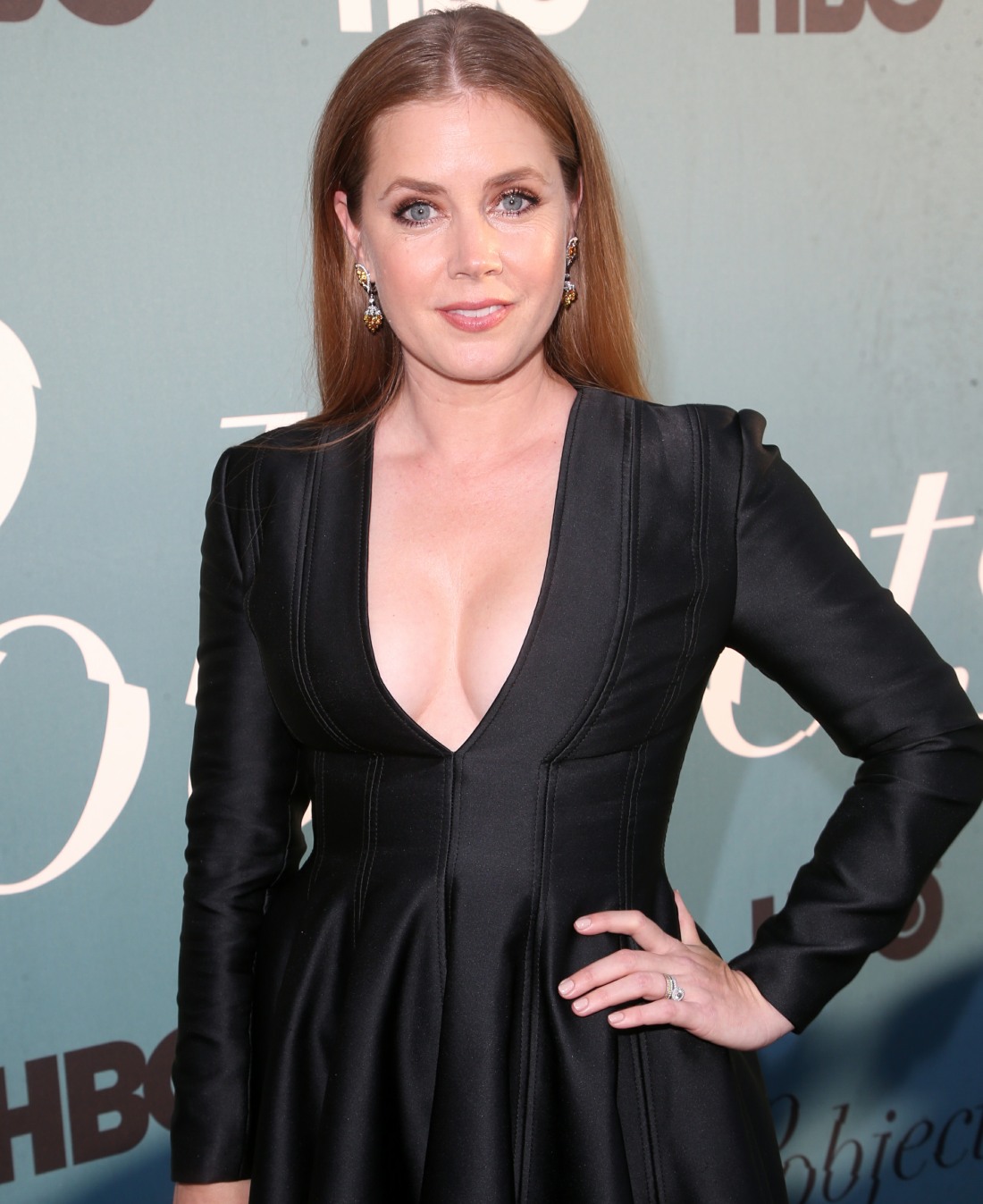 Some additional photos from the premiere…. Patricia Clarkson in Jeffrey Dodd – this washes her out a little bit, but she's still really awesome, so I don't care. She plays Amy's character's mother. Love it when redheads get cast as mother-daughter!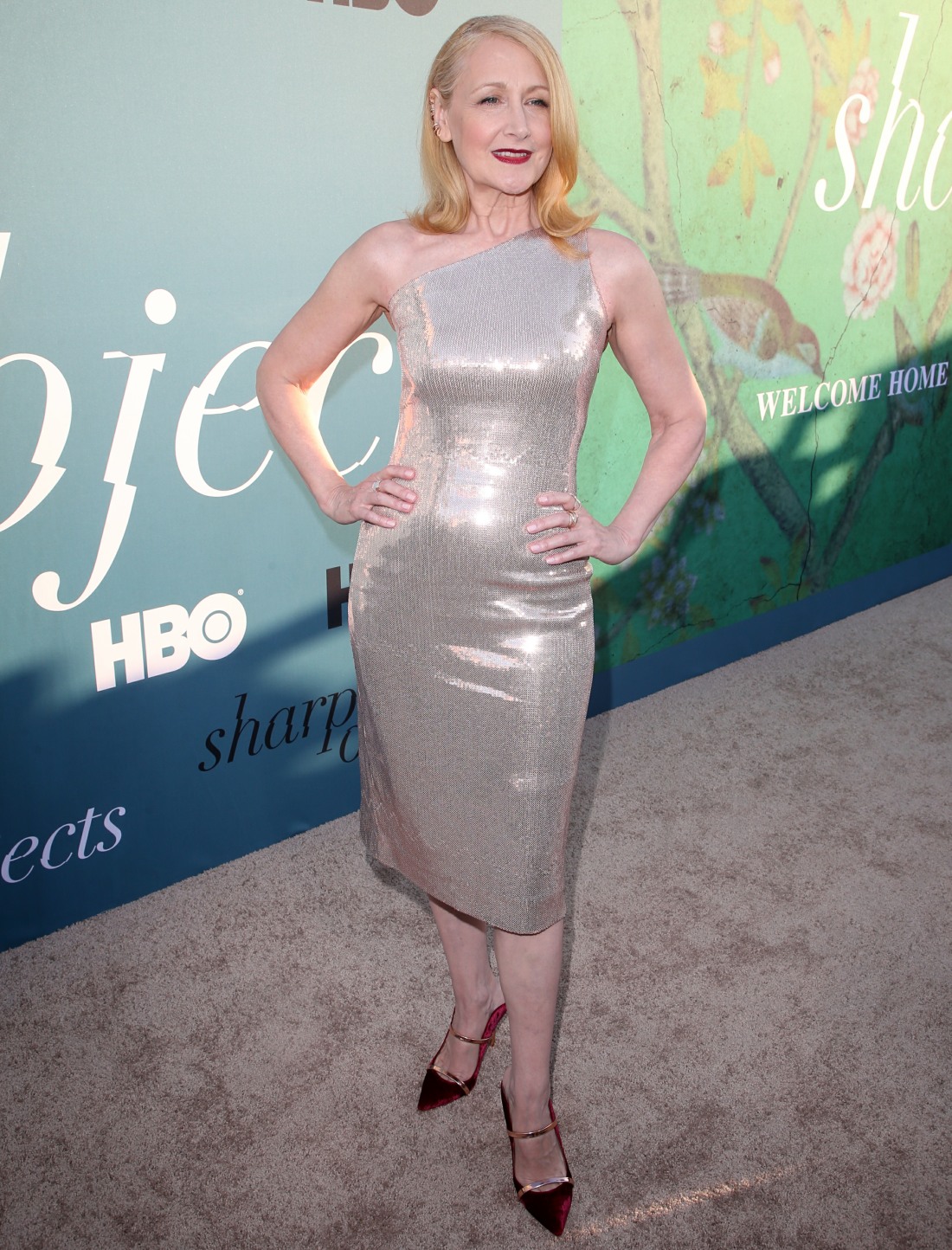 Anna Camp and Skylar Astin. I can't believe these two ended up together from the cast of Pitch Perfect.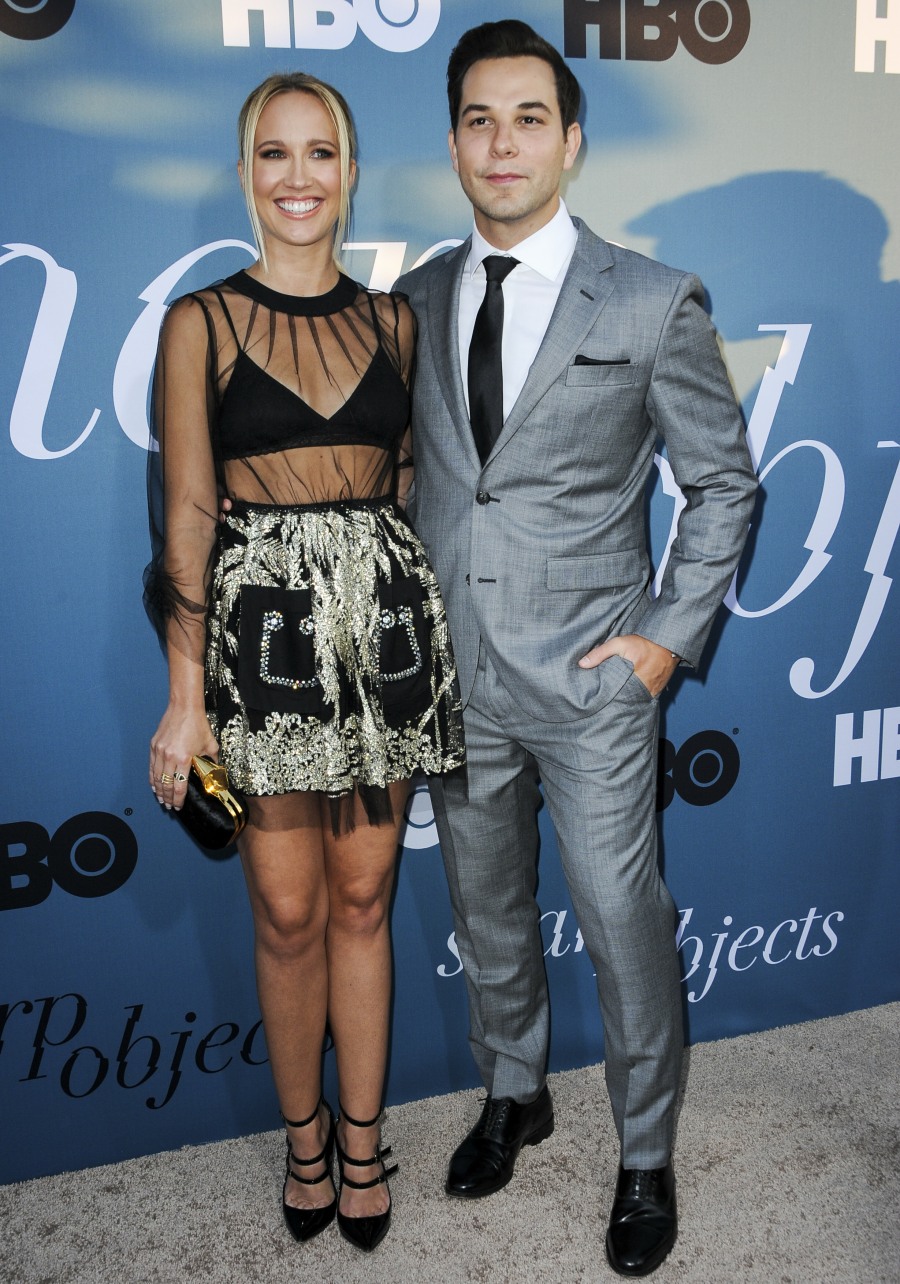 I don't know, I kind of think Noomi Rapace looks awesome?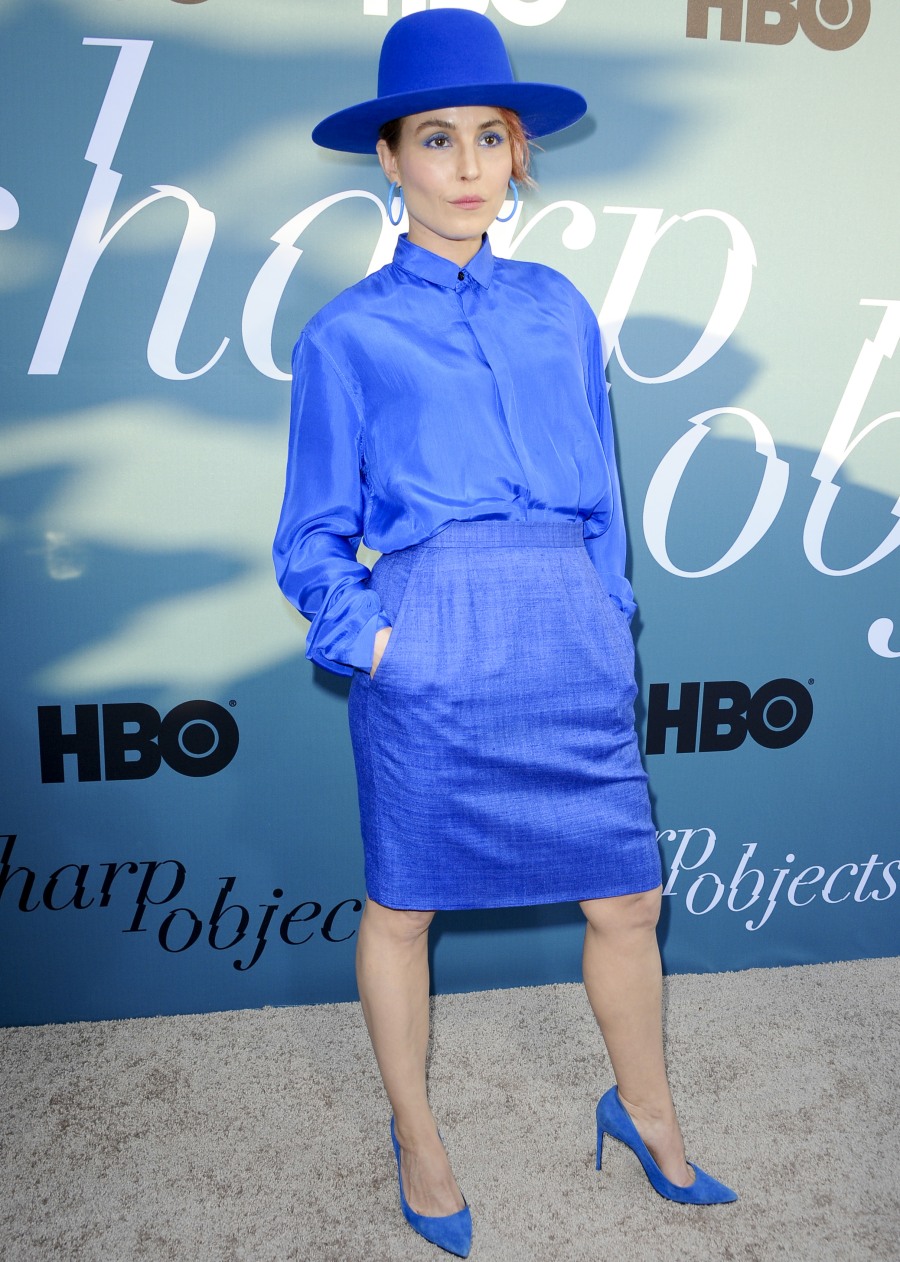 Diane Lane wearing a very strange two-piece ensemble.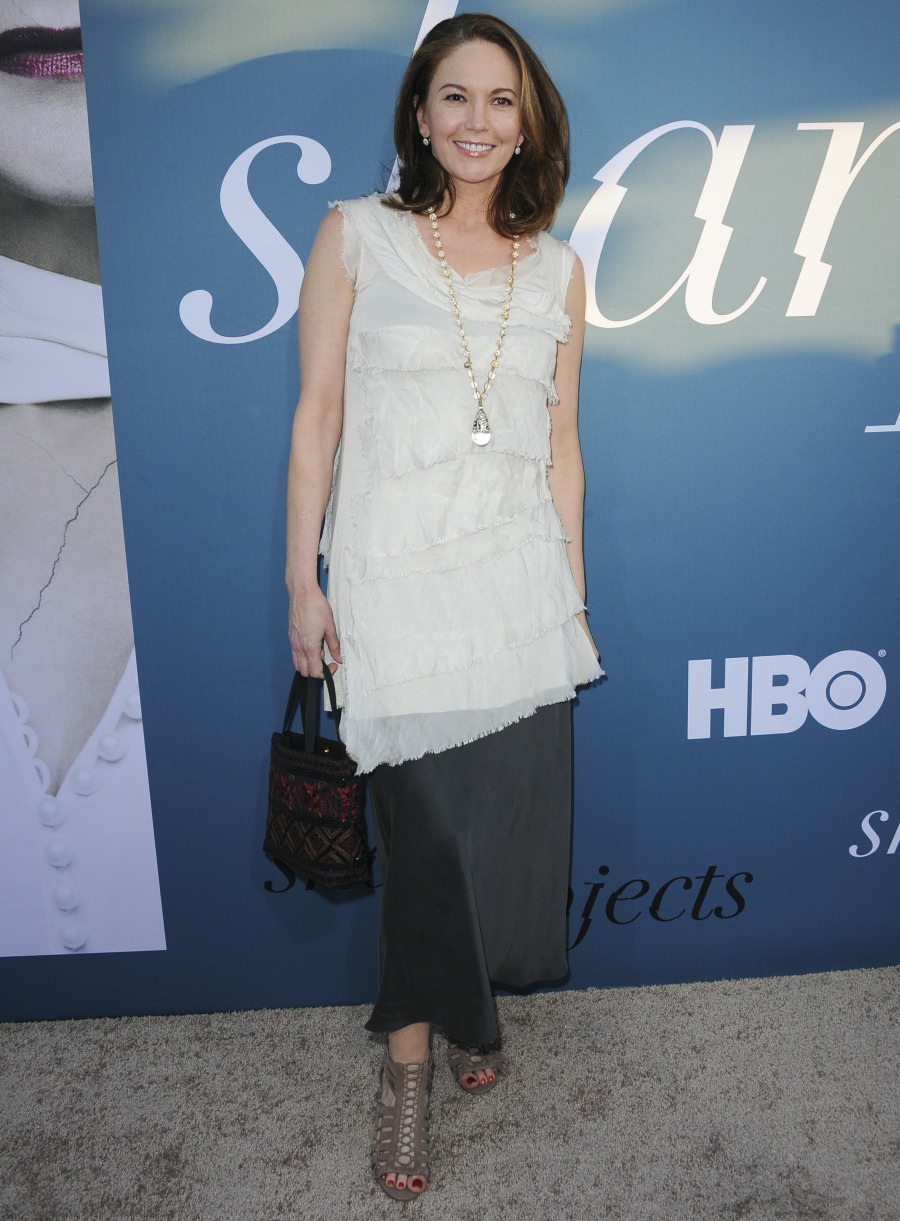 Photos courtesy of WENN.