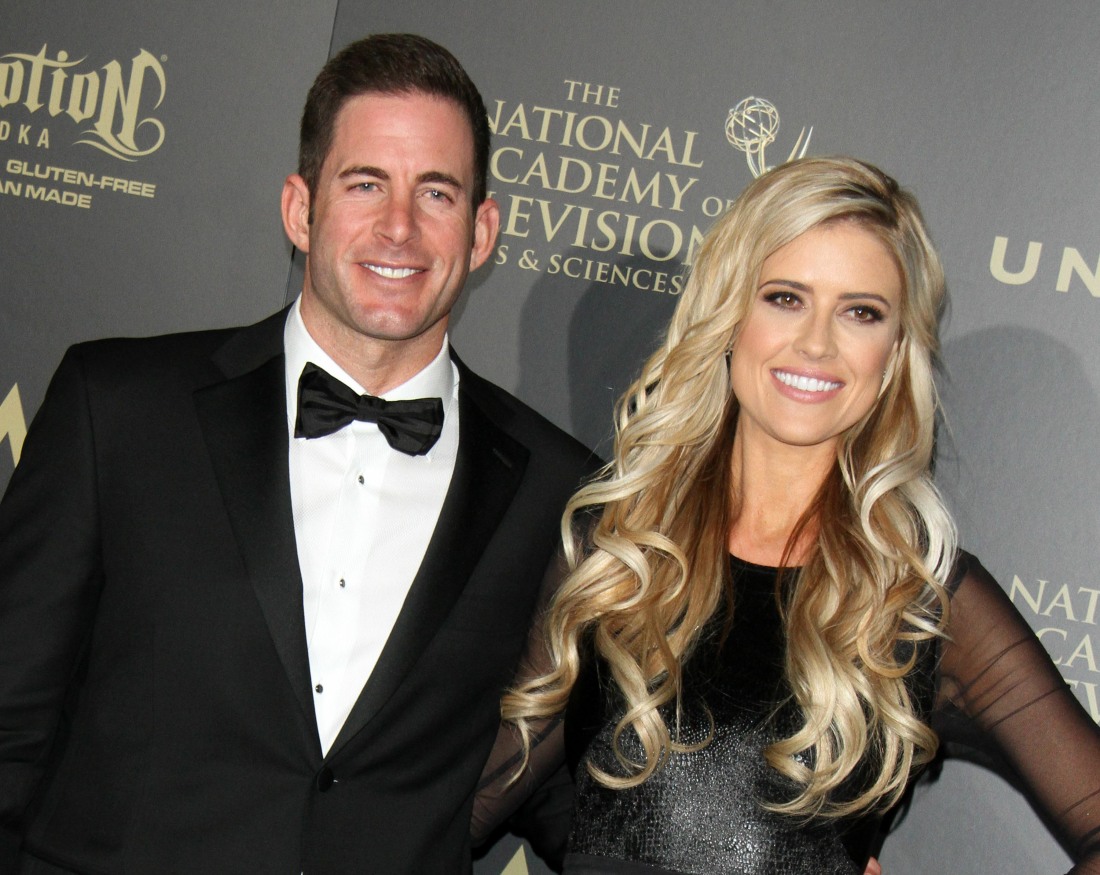 Just know, I'm pretty sure people aren't going to care about this story that much, but I CARE. In Trump's America, we all need to do what we can to self-care and de-stress. For me, that means The Tennis Channel and HGTV. While Chip and Joanna Gaines are HGTV's biggest property (even though Fixer Upper ends this year), Christina and Tarek El Moussa are possibly HGTV's second-biggest property. Tarek and Christina do Flip or Flop, where they buy run-down properties in the LA area, remake and renovate those houses and then flip them for a profit, all in a breezy 30-minute episode.
The El Moussas got a lot of tabloid press in the past two years when had some kind of big falling out. They're divorcing and sharing custody of their two children, and they're still all entangled with each other financially and professionally. I've watched some of the new episodes, the "post-divorce" episodes of Flip or Flop, and they're sort of managing it okay. Christina seems to be completely over Tarek completely, while he seems determined that their business should continue as-is. Apparently, the El Moussas are currently negotiating with HGTV about future seasons of the show. But in the meantime, Christina got her own show:
Christina El Moussa is striking out on her own. The Flip or Flop star has a new HGTV series all to herself: Christina on the Coast.

"Design is my favorite part of the house-flipping process and I can't wait to be able to now work directly with clients and create a space they've always dreamed of having," Christina said in a statement.

The new eight-episode series will follow Christina as she expands her design business in Southern California. Look for Christina to transform the outdated properties of clients into "high-end showplaces," HGTV said in a press release. The series will also feature Christina's personal life after her split from husband and Flip or Flop costar Tarek El Moussa. Expect cameras to capture Christina as she searches for the perfect new home for her fresh start, balance parenthood and career and a new relationship. Christina on the Coast is expected to premiere in early 2019.

"The past few years have brought a lot of change into my life and I am so excited to see what the next stage has in store for me both professionally and personally, there is so much to look forward to and this is only the beginning," Christina said in a statement.
E! News notes that Tarek is also in discussions for a new show too, and that the network confirms that they're in talks for another season of Flip or Flop. My first thought was… NOOOoooo. Christina isn't really a designer – I mean, she likes the design aspect of it, and as a former realtor, she understands how to do rather blandly-expensive-looking finishes on a house. But her "style" is so hit or miss – sometimes she sort of blows me away with good her gut-instinct vision is, and other times I'm just like "ew, no." Still, I'm guessing that a lot of people have probably asked Christina for design help and she's been looking to separate herself professionally from Tarek. But can I just say? Professionally speaking, they're better together. He moderates her when she wants to blow a lot of money on something unnecessary, and she forces him to make houses look more expensive when he wants to cheap out. Their styles only work together. Maybe I'm wrong! But I feel like their individual shows are going to be awful.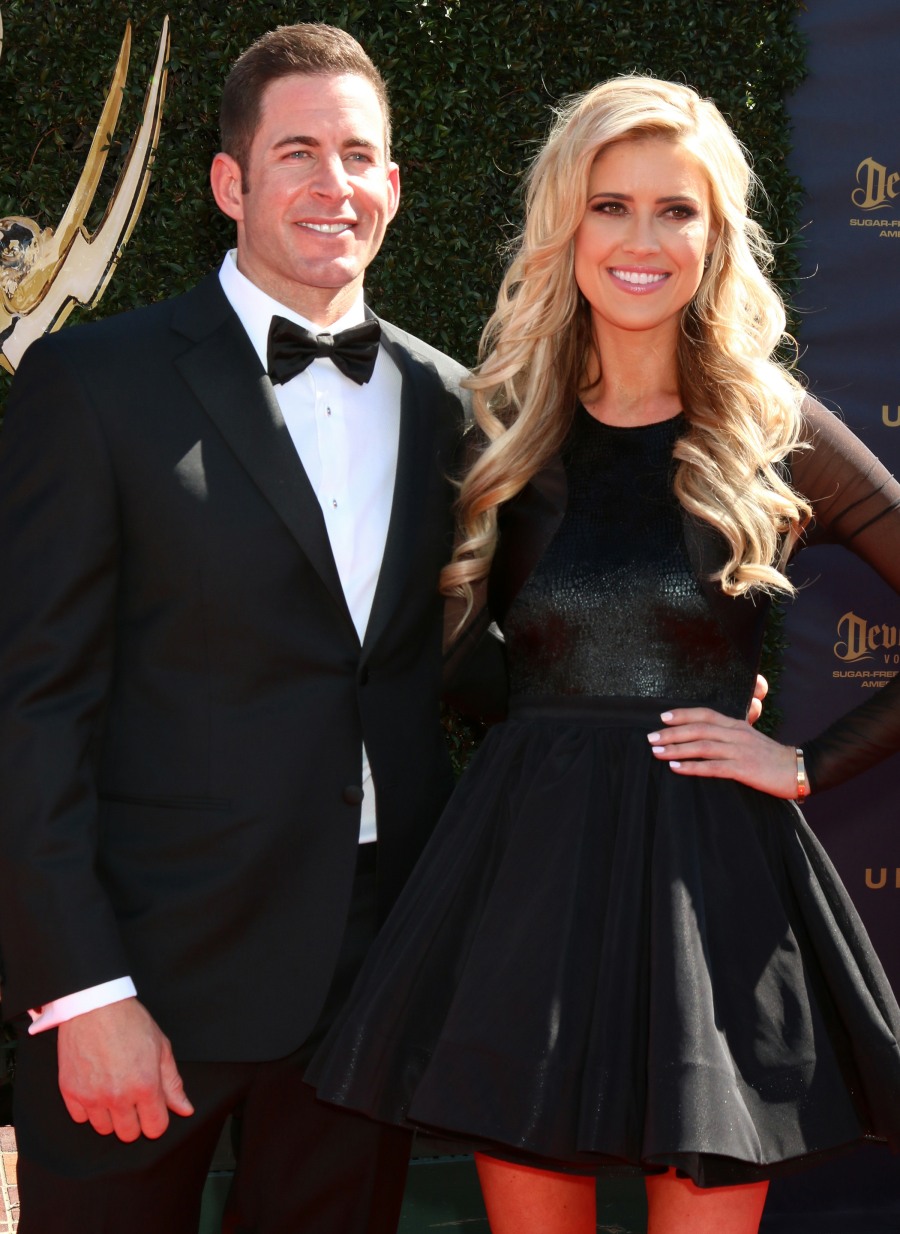 Photos courtesy of WENN.