Earlier this month, Hilary Duff announced that she and boyfriend Matthew Koma were having a daughter. Hilary is mom to six-year old Luca, her son with her ex Mike Comrie. In her Instagram announcement, she mentioned how excited they were to welcome their "little princess." The other day, Hilary posted further proof of her delight with a video from her gender reveal party. In it, the guests blow poppers that reveal flumes of pink smoke and Hilary goes airborne from exhilaration. It's pretty cute.
I gotta say, I find gender reveal parties risky unless you absolutely do not care what the sex of your child is. I've accompanied friends to their ultrasounds when they found out the gender and it's awkward when one or both parents were hoping for one gender and that's not what's revealed. But that was with three of us in a doctor's office, I can't even imagine what it would be like in a big party setting. Although, I guess an actor could fake it better than my friends could. But, as we saw, Hilary had hoped for a girl and that's what's she having. As she told Ryan Seacrest:
"I have a boy already — which would have been great, and I'm obsessed with Luca — but I just wanted one of each.

"It was funny that I cared so much. My sister has girls and I feel like I'm really girly. But obviously for the past six years, I've bought, like, monsters and trucks and planes. Luca is into all the boy stuff, so everything is blue and green. I was just ready for pink and purple stuff. I was so excited. It was really fun."
I get what Hilary is saying. I don't think it's unusual for parents to have ideas about what genders or how many kids they think they want. (Disclaimer: of all the parents I've known who'd hoped for one gender pre-birth – including myself – those feelings completely vanished when the child arrived. It's like when Mark Ruffalo was cast as the Hulk – we all thought 'oh, I love him but that's not who I'd hoped for.' And then we saw him in the role and couldn't remember a time when he wasn't the only person who made sense playing that part.)
Both CB and I have speculated what they will do with Hilary's pregnancy on her show Younger. The show just gave her character, Kelsey, an opening to cover it so we'll see. Are any of you watching this season? I'm not feeling it so far. I'm glad everything is coming to a head, but I feel like I am going to come out of this season hating everyone except Diana and Maggie. Although, as far as Kelsey goes, I think she has the widest character arc so far and the way things are going, that's only going to get wider so Kelsey might just be the one I end up rooting for after all.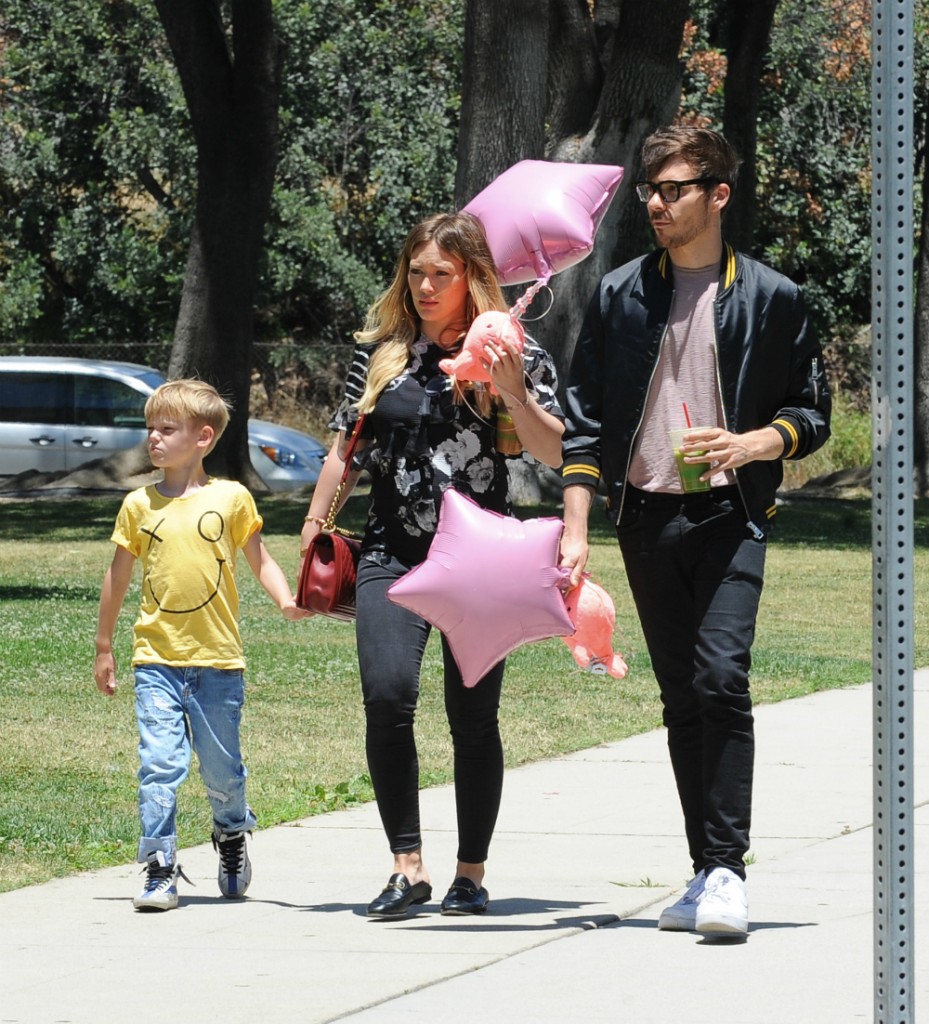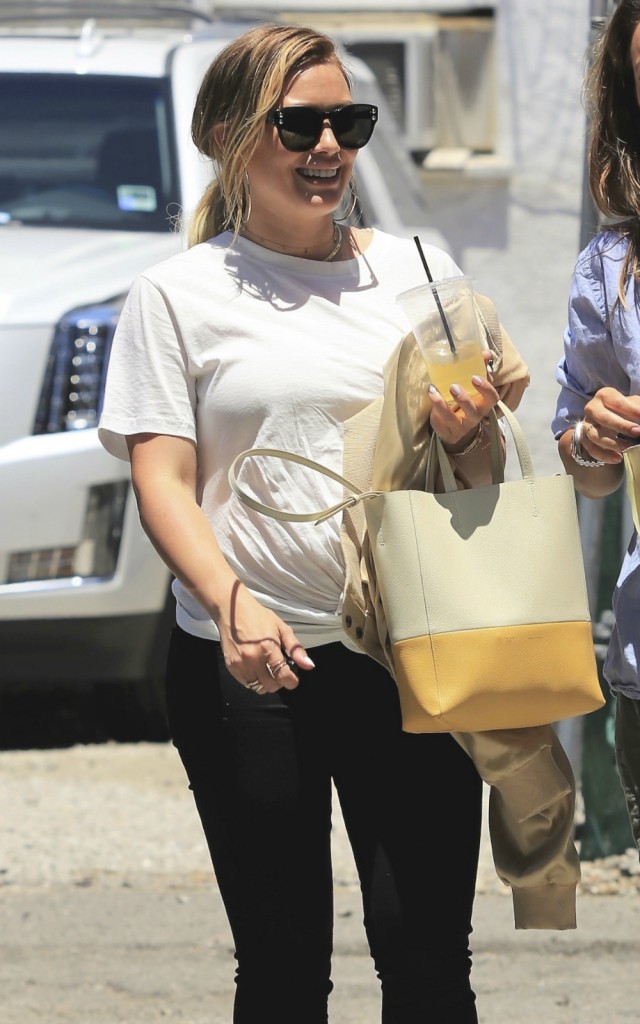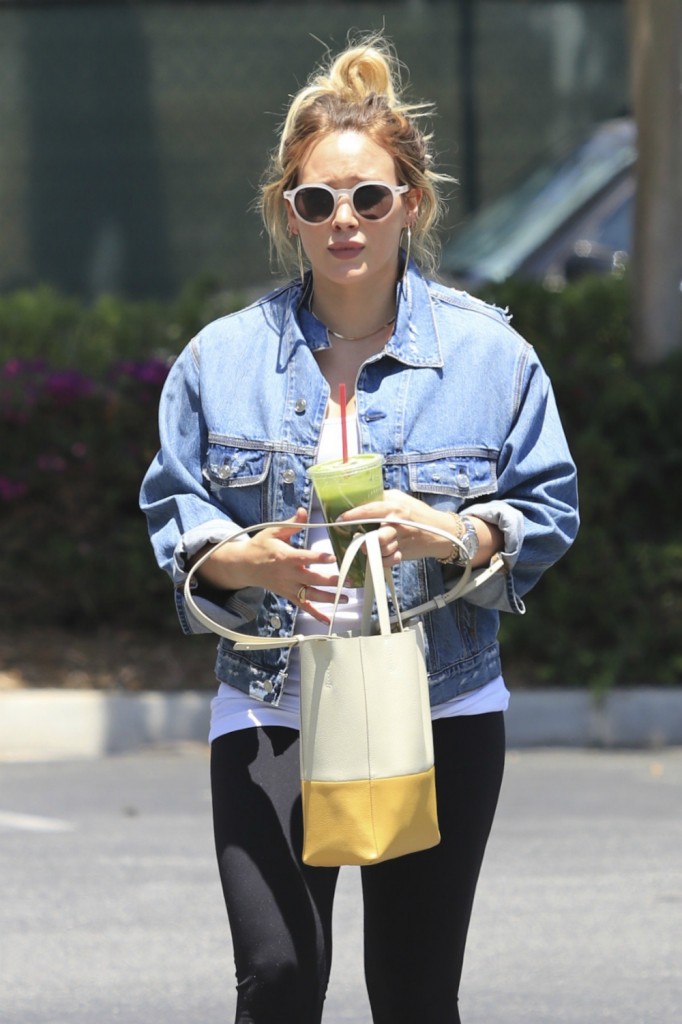 Photo credit: WENN Photos and Instagram