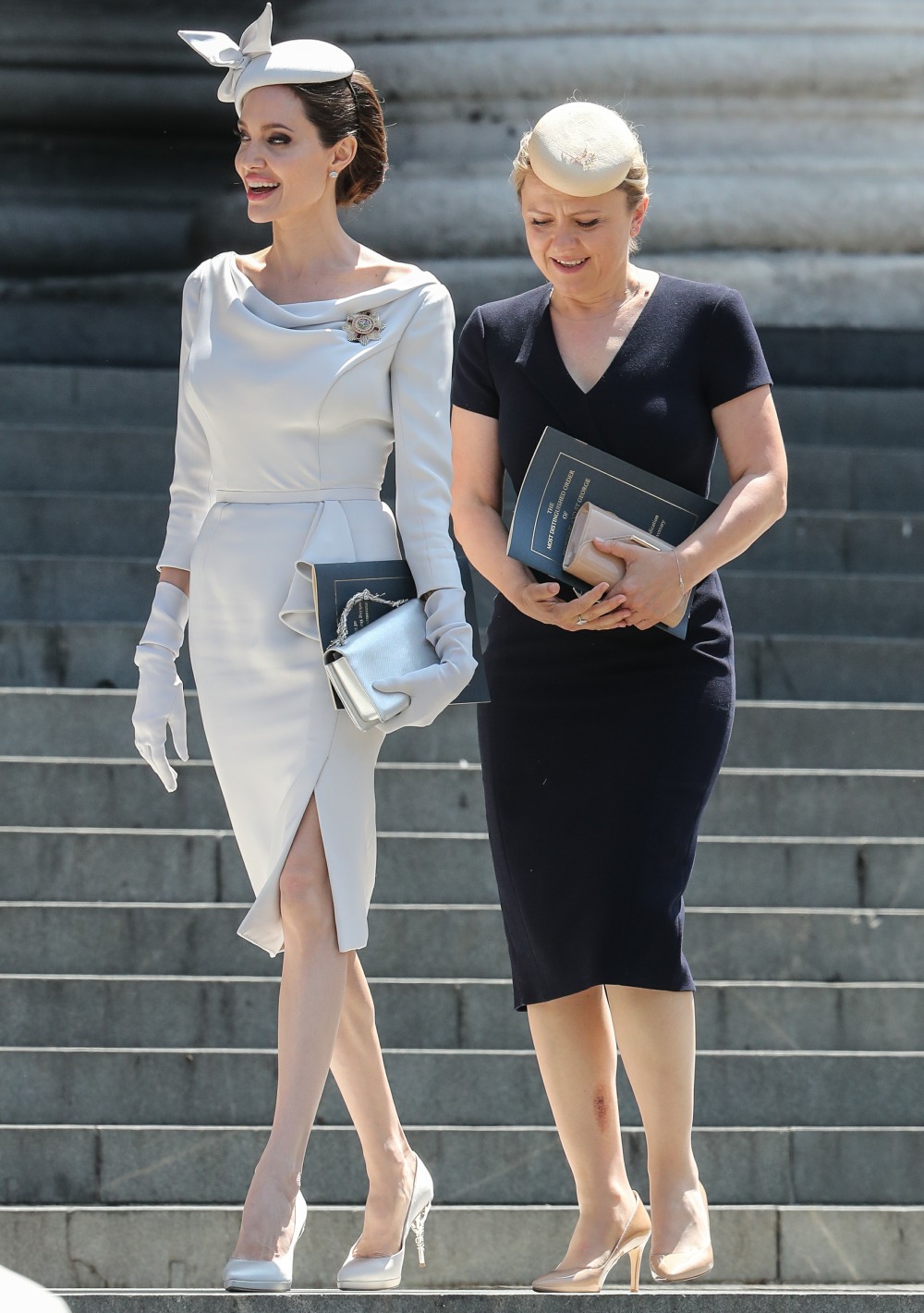 Earlier, I covered the photos of Angelina Jolie inside St. Paul's Cathedral, where she attended the Service of Installation of Knights Grand Cross of the Order of Bath. I'm not even going to pretend to have a real reason for running these photos of Angelina walking outside of the cathedral after the service. The reason? I don't know, they're just really pretty photos. I like them. This is a horrid week, just let me look at pretty photos of one of my faves, okay?
For this event, Angelina's dress was a pale grey-silver Ralph and Russo design. I don't know if this was custom or if it was already in their collection, but Angelina has always been a fan of R&R. She's been wearing their designs for years to events, to premieres and awards shows. When Meghan Markle first wore that R&R dress in her engagement photos, my first thought was "oh, that's the design house Angelina likes so much." So it's interesting to see People Magazine run pieces about how Angelina is basically "copying" Meghan. Granted, there are similarities – Meghan is bringing back the boatneck, this is a pale color which Meghan would like, and the design seems somewhat Meg-friendly in general too. But maybe that's just because… Meghan and Angelina have similar body types and similar styles?
Angelina also wore her damehood cross as a brooch, which looked fantastic. Outside of the cathedral, she chatted with a group of kids and generally looked pleased to be there.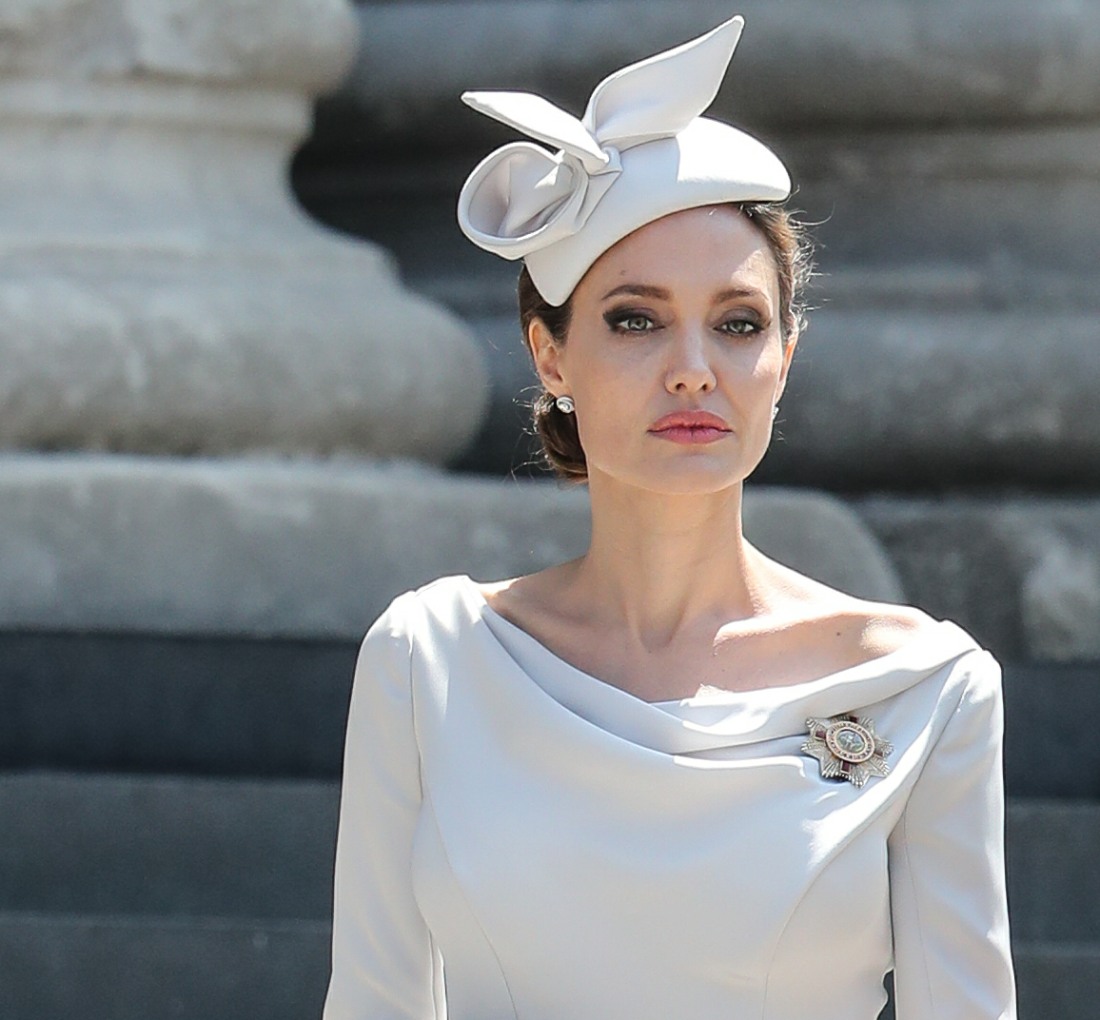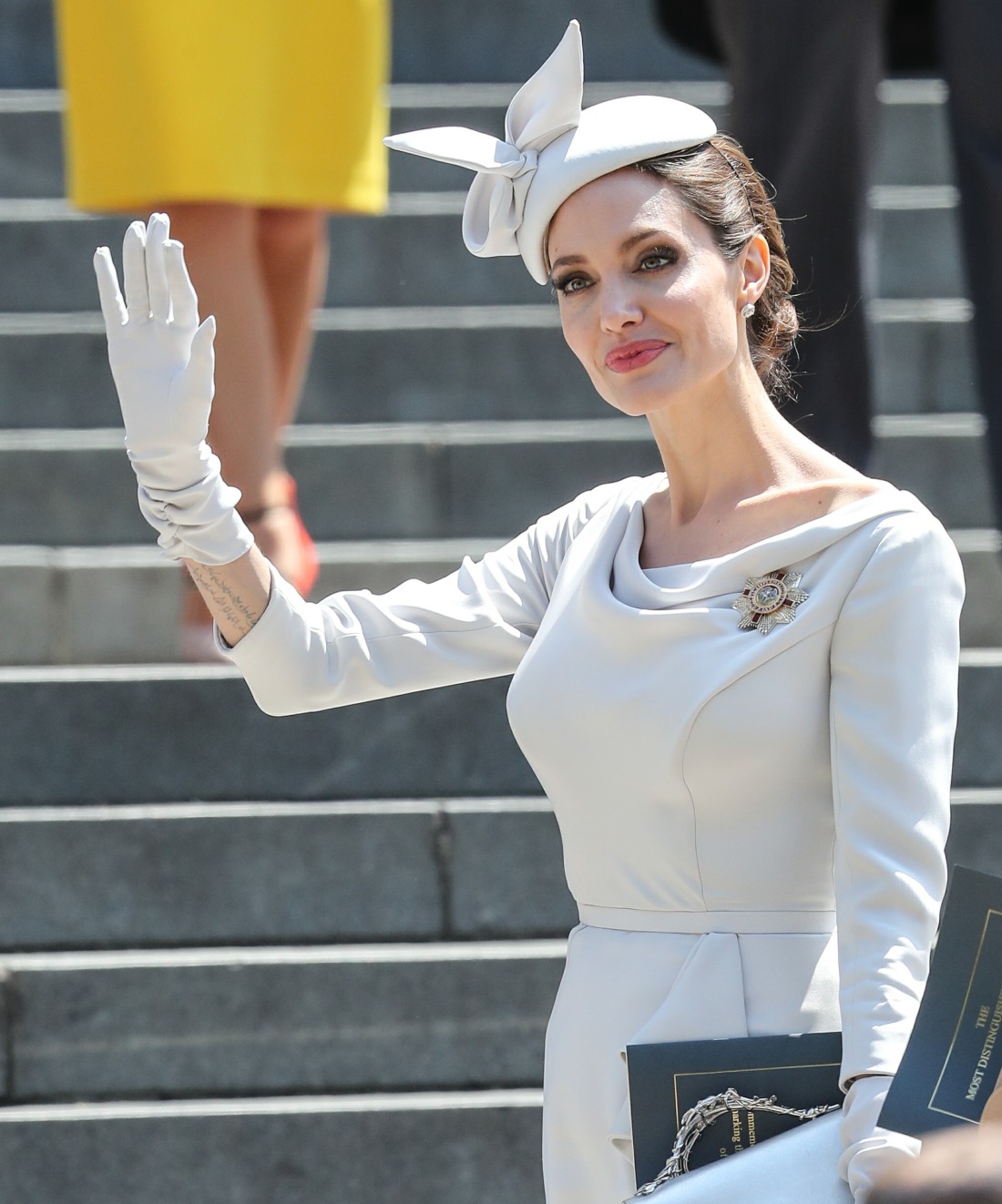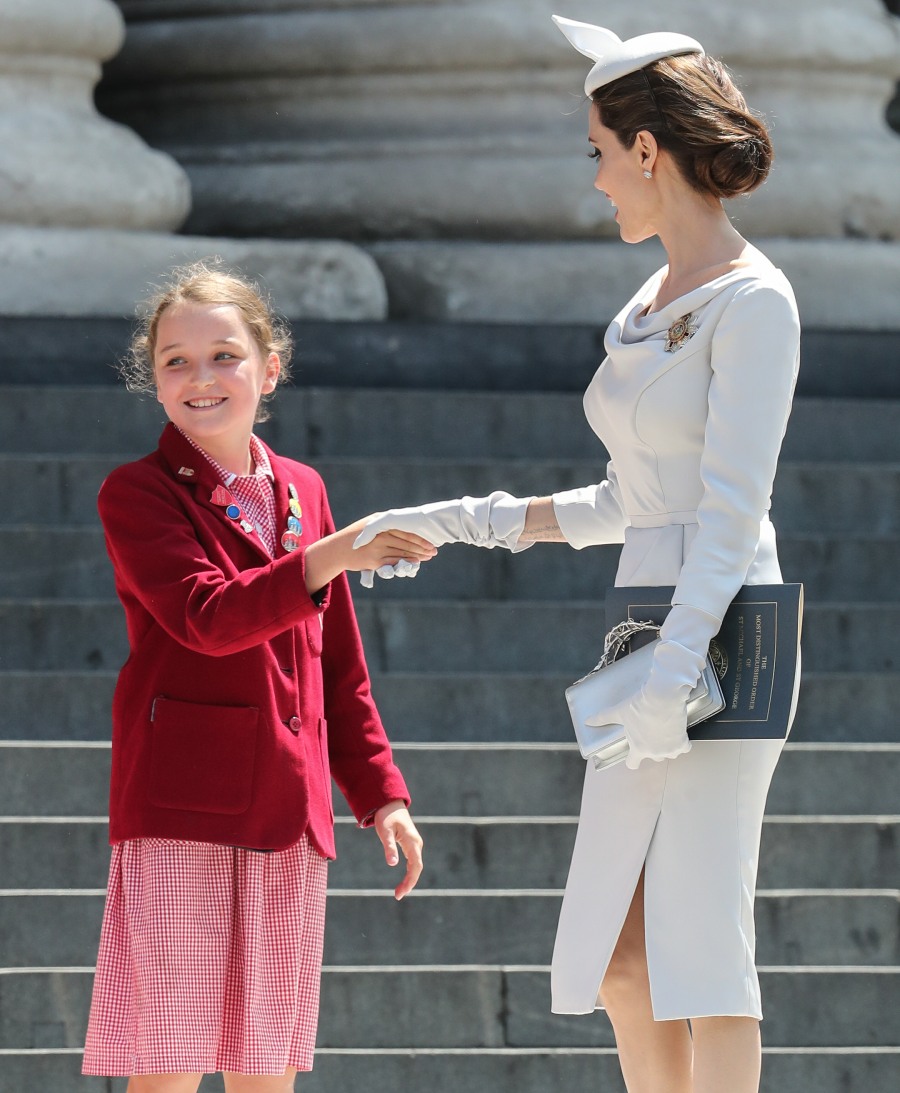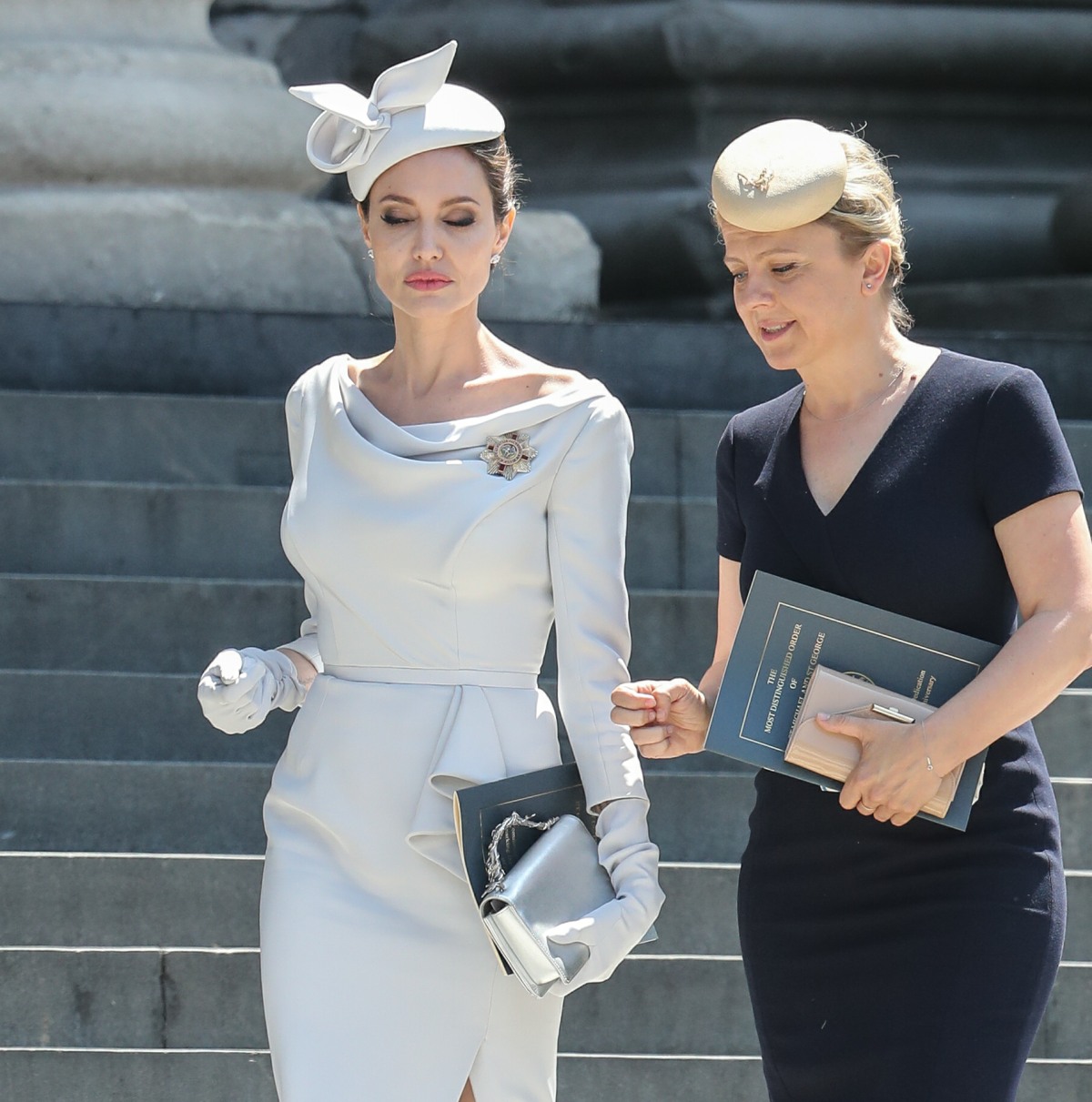 Photos courtesy of WENN.