As much as I'm not a huge fan of movie-to-television adaptations, this news is interesting. A female-driven spin-off of the Bad Boys movie franchise is coming to television. This new show, L.A.'s Finest, stars Gabrielle Union, reprising her role as DEA agent Syd Burnett from 2003's Bad Boys II. Syd has left Miami, and a personal secret, to become a detective for the LAPD. She is partnered with Nancy McKenna, played by Jessica Alba, a working mom with an equally complicated past. The two have wildly different personalities and lifestyles, which sounds like the central conceit of just about every buddy cop show, but I'll allow it this time.
The series has been in the works since October of last year, when it got an order for a pilot from NBC. According to Deadline, the pilot was dropped by the peacock network back in May. While there was no official reason for the abandonment of the project, it's speculated that NBC's negotiations with SonyTV over two current series and two pilots, paired with the pilot's reported $12 million budget, led to the network letting the show go.
The series was picked up by Charter Communications for Spectrum, making it the service's first original scripted series. In a statement announcing the pickup, President of Sony Pictures Jeff Frost said, "Charter has a strong passion for the project and we could not be more excited. Immediately we knew this innovative new platform was absolutely the right home for L.A.'s Finest."
Gabrielle, whose BET series Being Mary Jane was recently cancelled after four seasons, shared the good news on social media. Posting a photo of she and Jessica on Instagram, she wrote, "The will they or wont they is over – it's happening people!!!" She went on to add, "Cannot wait for you to watch @jessicaalba and I kick ass and take names! 13 episodes coming at ya in 2019!"
It's interesting that this project brought Jessica Alba back to acting, as, back in December, she told Good Housekeeping that it "would feel weird" acting again if she wasn't in control. (She and Gabrielle are serving as executive producers for the series.) At the time she also said, "Hollywood is finally allowing women to star more in action franchises, which is a passion of mine." I think it's great that this is happening, although not quickly enough. I am actually kind of looking forward to watching Jessica and Gabrielle kick ass.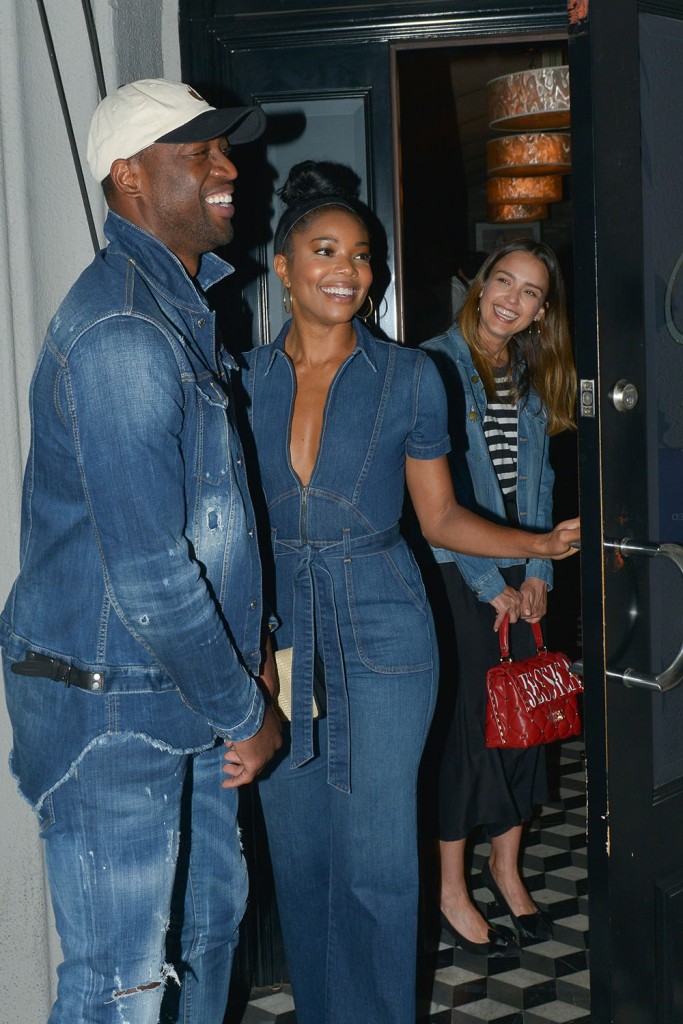 Photos: Instagram, WENN.com, Getty Images