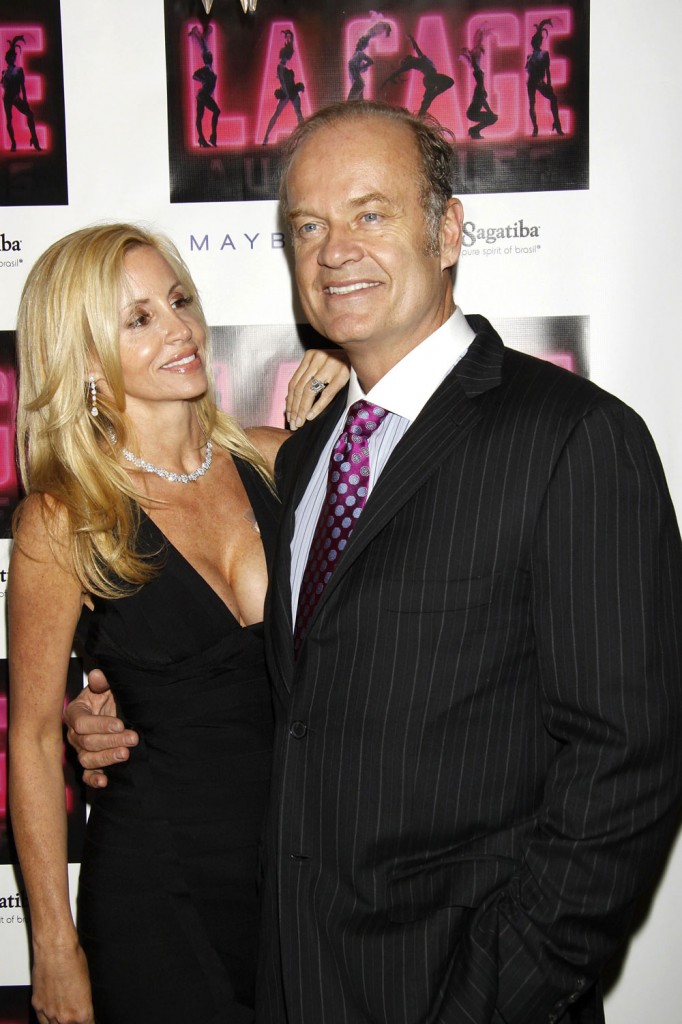 I'm having a hard time writing and focusing on the gossip but Kaiser is here for us today, like every day, and I owe her, Hecate and Corey so much. At least next week is a holiday, right? At least there are still family, friends, movies, television and dogs. At least we're not being separated from those things forcibly yet. On a personal note, at least my ex still talks to me nicely about our kid and we co-parent peacefully. Camille Grammer can't say the same. In a series of tweets she expressed frustration at the fact that her ex husband, Kelsey Grammer, has been actively ignoring her for years. I watched that first season of Real Housewives of Beverly Hills, when Kelsey was cheating on Camille with that flight attendant he ended up marrying but we didn't know about all that yet. He seemed snide and disdainful on camera and he's a seasoned actor, it must have been so much worse behind the scenes. Well of course it was and of course it still is. Apparently Kelsey is completely ignoring Camille now despite the fact that they were married for 13 years and have two teenage kids together.
Replying to a fan's comment that read "I'll never forgive him after what he did to @TheRealCamilleG," the "Real Housewives of Beverly Hills" star posted a series of tweets expressing how she wished her relationship with Kelsey, 63, had ended amicably.

"I don't begrudge him his happiness. What's unnerving is that fact I was there to help him get through some of his hardships and supported his career and his sobriety. I was rt by his side and he acts like I never existed that's disappointing. We were together through his success," Camille, 49, began.

"I was there during the writers strike and the cancellation of Back to You. We moved the company to our home in Malibu. I sat at his bedside for 8 days straight while he was in the cardiac intensive care unit in NYC. I read him poetry and helped washed his hair. Now I don't exist," she continued.

After finalizing their divorce in February 2011 after about 14 years of marriage, Kelsey wed fourth wife Walsh weeks later. The actor shares two children with Camille, daughter Mason, 16, and son Jude, 13. He has two other children, daughters Spencer Grammer, 34, and Greer Grammer, 26, each from previous relationships.

"We have two beautiful children from our union and I was blessed to have shared those years of my life with him," Camille wrote. "We have both moved on. Just wished it ended in a more civil manner."
Camille can at least know that Kelsey is likely miserable, considering that he is 63 years old and has three kids at home all under siz. He's grandpa age (in fact he has grandchildren older than his kids), not toddler-raising age, and while you might assume he's all Alec Baldwin-ing it, he's not. Kelsey and his latest wife, Kayte Walsh, have brought their babies to events because they don't want to leave them with anyone else. Kelsey has also been seen out alone with his small kids in carriers. That's to his credit, but do you think that's an enjoyable situation for him? People are going to yell that I'm stereotyping old dudes as not being happy dads when they're near retirement age, because I am, eff those people. Also, as I was reminiscing and reading old stories on Kelsey I remembered that Kayte dressed up as Camille for Halloween 2012, except she was a witch too. That's so messed up, dressing up as your new husband's ex to mock her. Kelsey will turn on Kayte soon enough and maybe she'll have a realization that she was so stupid about all the lies Kelsey fed her or maybe she'll just find another rich dude who hates his wife, rinse and repeat.
As Page Six mentions, Camille got engaged to a lawyer named David C. Meyer in October. This is him.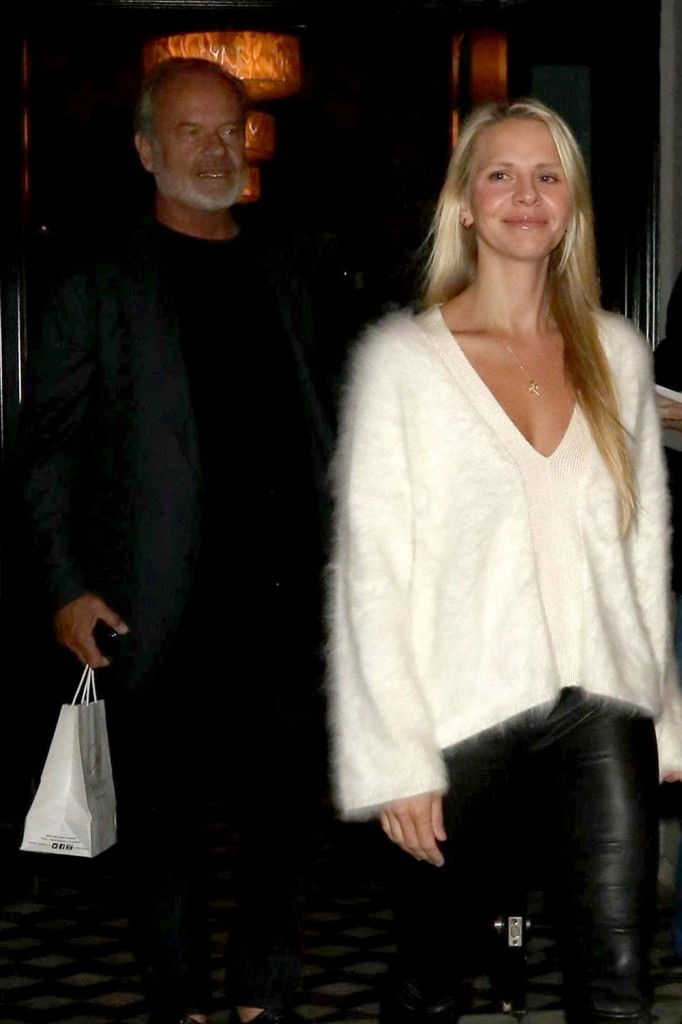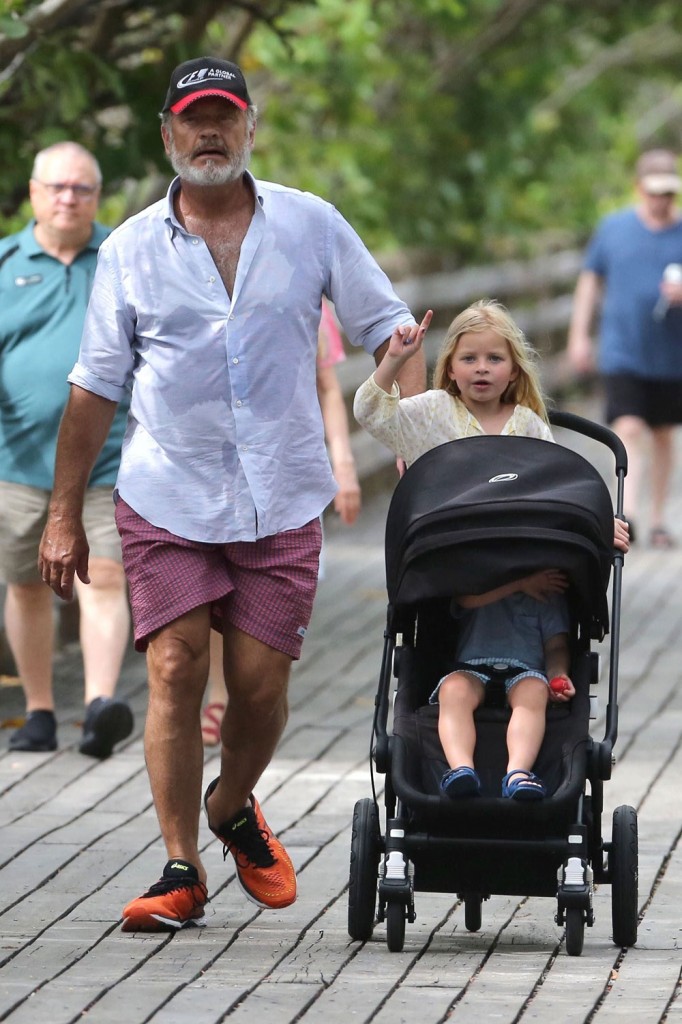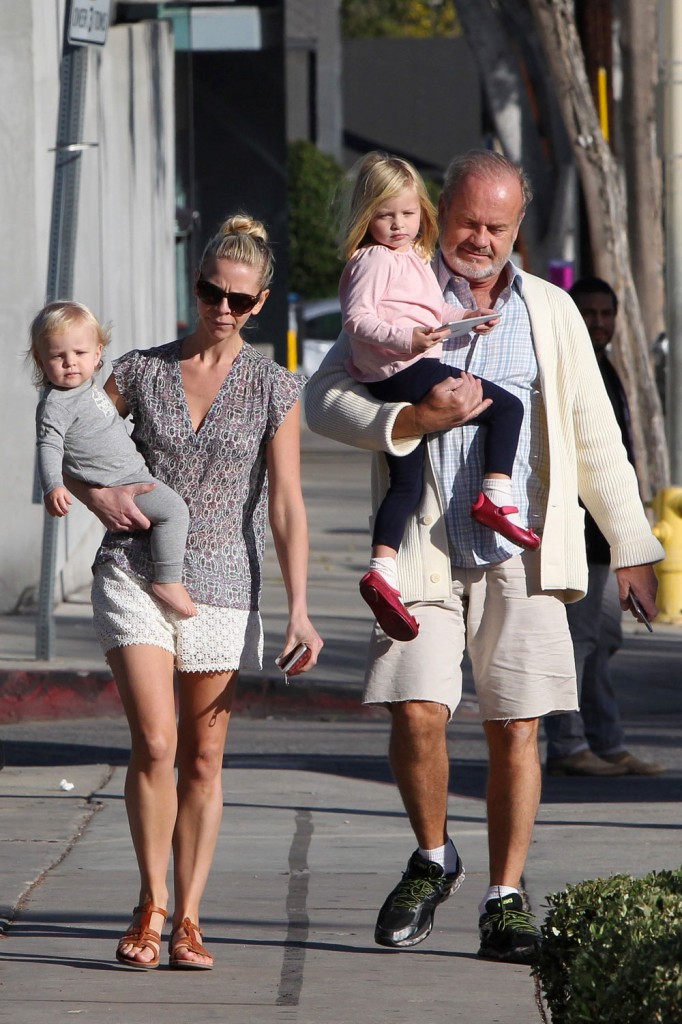 photos credit: Backgrid, WENN and Instagram/Camille Grammer