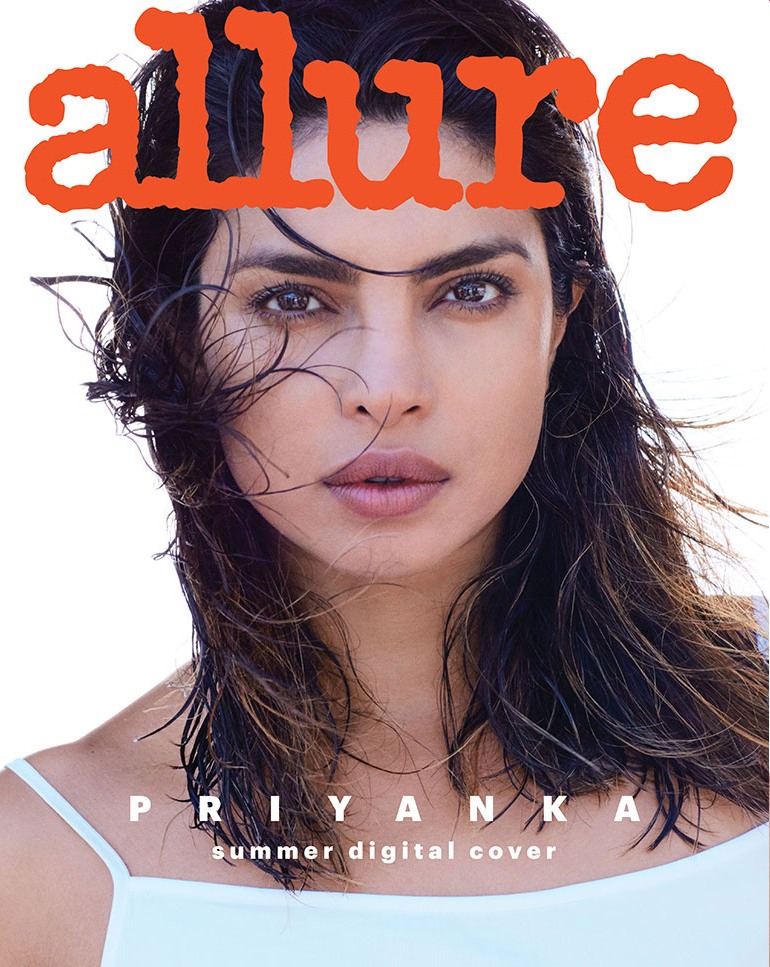 Priyanka Chopra covers this issue of Allure's "first-ever digital cover story." I don't think this is for a traditional month's issue – it seems like they're calling this the "summer issue." Which is fine, any excuse to look at pretty photos of Priyanka. Allure photographed her well – they styled her sort of beachy and natural in some photos, and in others, she's just got a very clean, classic look. You can see Allure's cover editorial here. Some highlights from the interview:
Her dream before she was entered into the Miss India pageant: "I wanted to be an engineer. Looking back now, I should have seen the signs that girl, you can't pass a reflective surface without looking at yourself. You're not going to be an engineer."

How she feels about pageants today: "I feel like in an evolved world, where we are today, as long as a woman understands that that's not [her] only option. And then chooses to do it. Who is anyone to judge her? But when women are made to feel like your only option to succeed is to be OK with being objectified or being made to feel stupid…then it's wrong."

The necessary evil: "It's a necessary evil to look the best that you can. But I'm also the kind of girl who likes to be turned out. I like to get dressed up," she explains. For Chopra, it's not just pressure, spending time on her appearance is a form of self-care. She tells me that as women we don't prioritize ourselves enough. "I'm not saying become vain and narcissistic. But I'm saying sometimes, you just need a moment. And give yourself that minute. Just that minute helps so much."

The expansion of beauty: "You see so many women, different sizes, modeling, acting, taking their strength, but it's the mindset that needs to change, of society, of men, of people — that view where a woman in a plus size should not be a check in the box. Or a woman of color should not be a check in the box. Or a woman shouldn't be a check in the box. Beauty lies in the eyes of the beholder. And everyone doesn't look the same way, so the world needs to be trained to see beauty differently."
"It's a necessary evil to look the best that you can…" Who says? I mean, I'm not going to sit here and claim that I *want* to look awful 24/7. Of course I can "get dressed up" and of course I do the maintenance stuff (brow grooming, dyeing my hair, shaving my legs). But honestly, I don't TRY to look the best that I can on most days. Because that sh-t is a lot of effort and I have better things to do. That feeling has increased exponentially as I've gotten older too: I give fewer and fewer f–ks about what anyone thinks of how I look, and how I think I look. It honestly doesn't matter. Anyway, that's my Gospel of Kaiser: it actually doesn't matter that you look the best you can at all times, because who really gives a sh-t?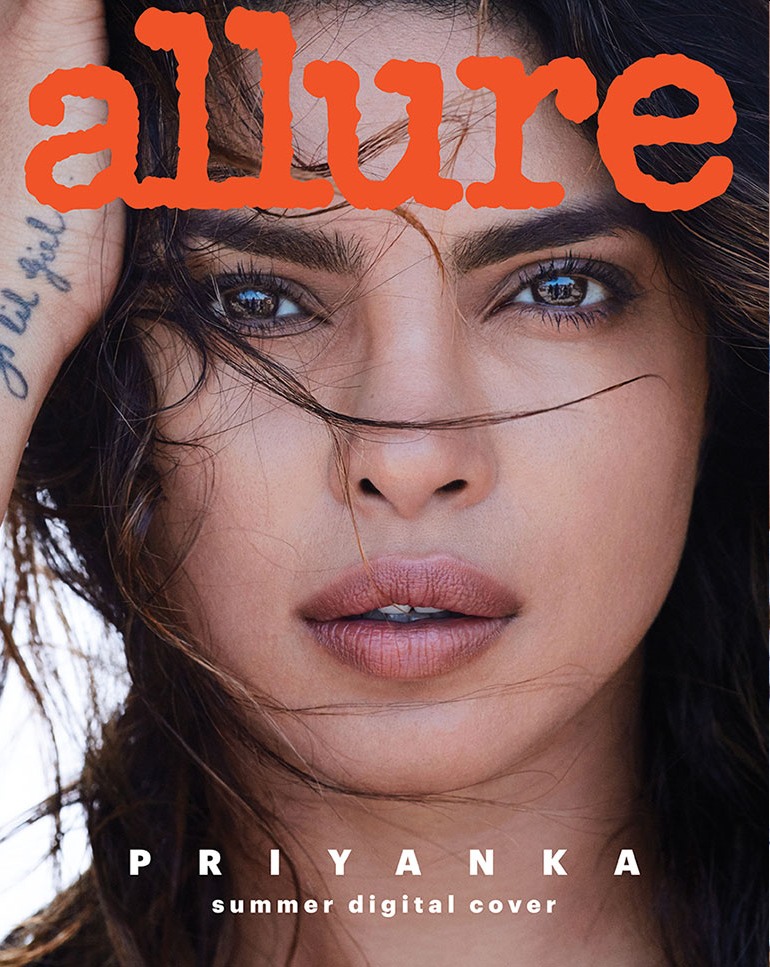 Photos courtesy of Allure and WENN.