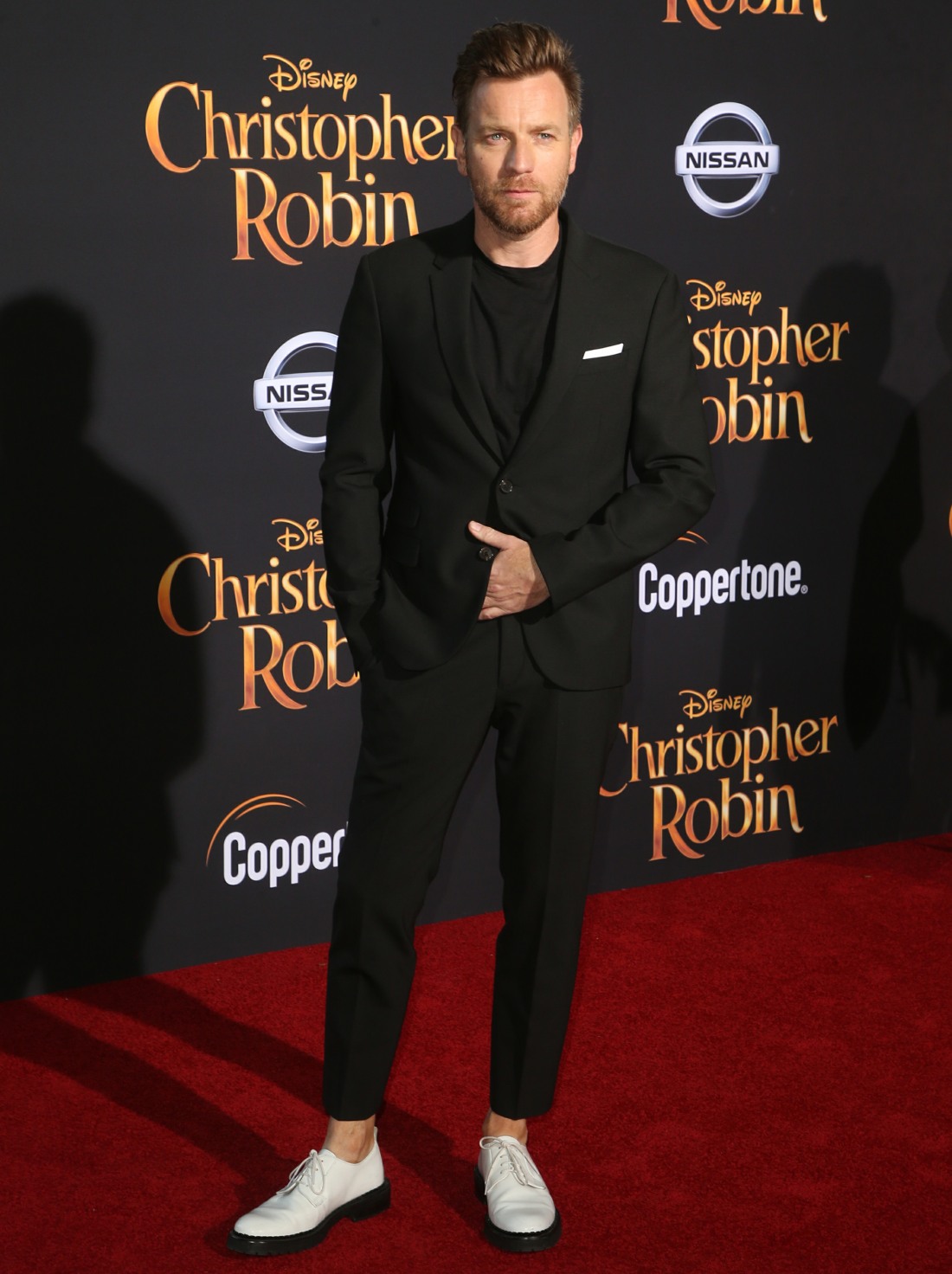 I used to love Ewan McGregor. I used to be hot for him, and I used to think he was genuinely cool. How quickly things can change – ever since he left his wife of 22 years for his much-younger costar, all I see now is that Ewan is such a middle-aged cliche. It sucks. His daughters are torn up about it too, so it's not like this was some high-minded conscious uncoupling. He ripped his family apart to get with a younger woman.
But it's standard at this point that if you're a white guy who once beloved but now finds yourself in a bad-press storm, all you need to do is make a family film. Ewan stars in Disney's Christopher Robin, where he plays the adult Christopher Robin who grew up with Pooh Bear and Piglet and then needs to hang with them again in adulthood. These photos are from the LA premiere last night. Here's the trailer:
And here's Ewan interviewing the cast:
I mean… kids will enjoy this. It was a smart move for Ewan as well, to make a quality family film for Disney. Anything to make people forget that his own family is in shambles, I suppose.
Here's Hayley Atwell (she plays Christopher's wife). Bad hair, okay dress.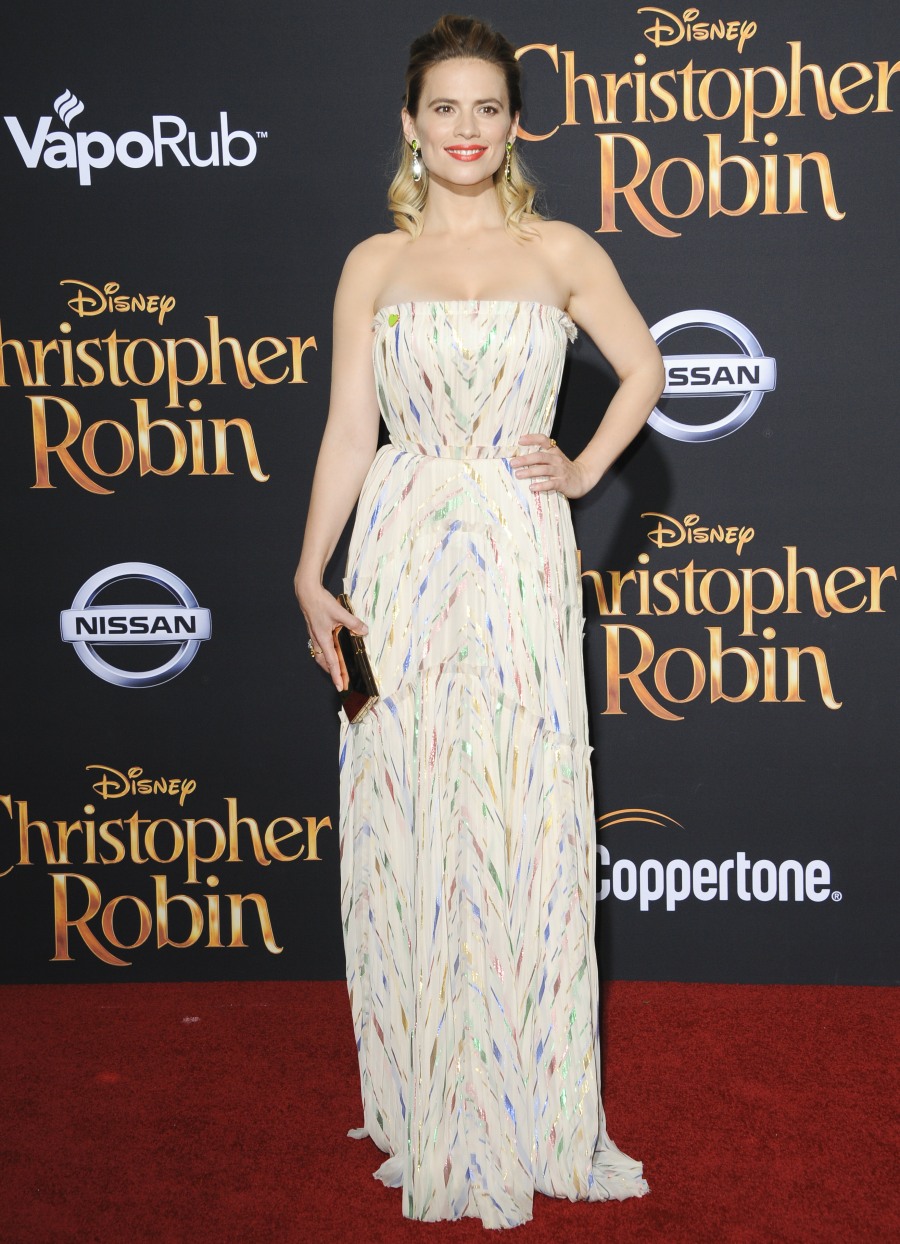 I have no idea why these photos of Kyle Richards and John Stamos (with his wife) are so funny to me. They just seem so try-hard. It's the premiere of a kids' movie, you don't have to be "cool"!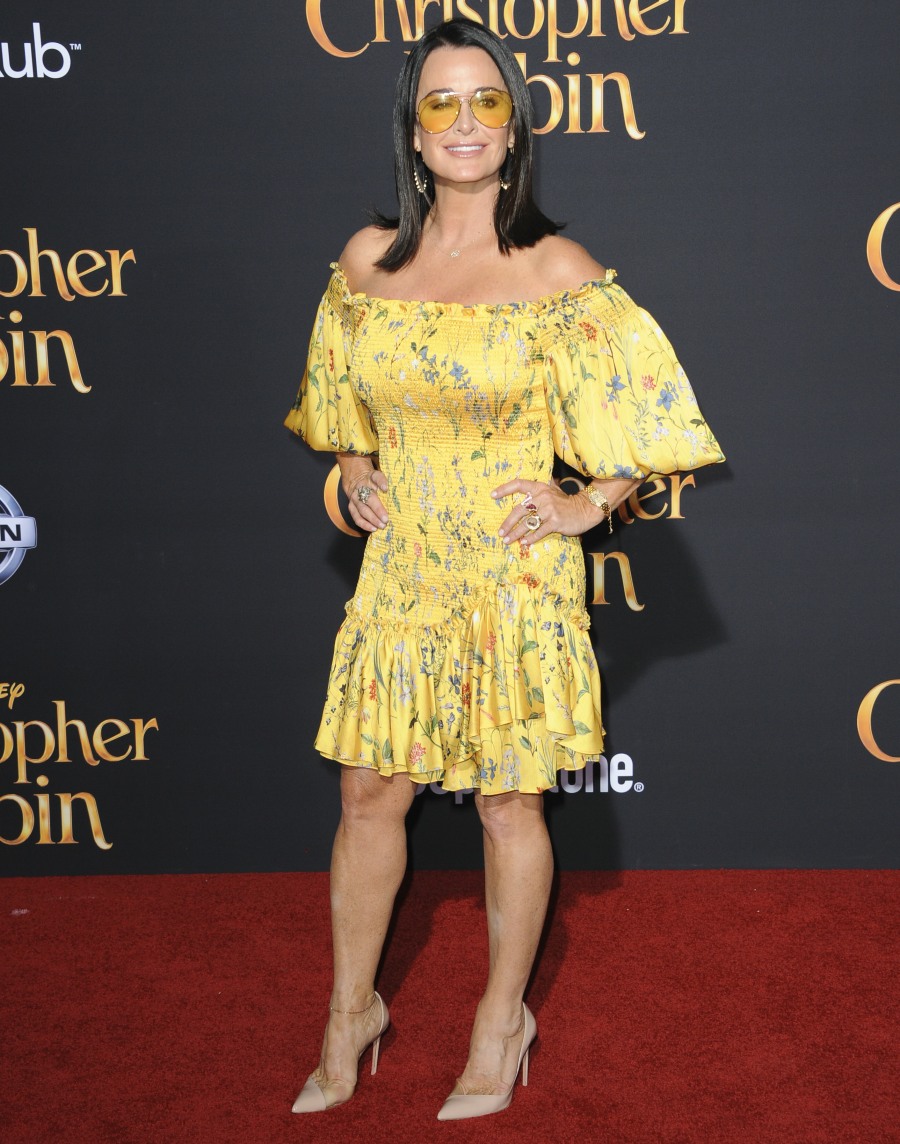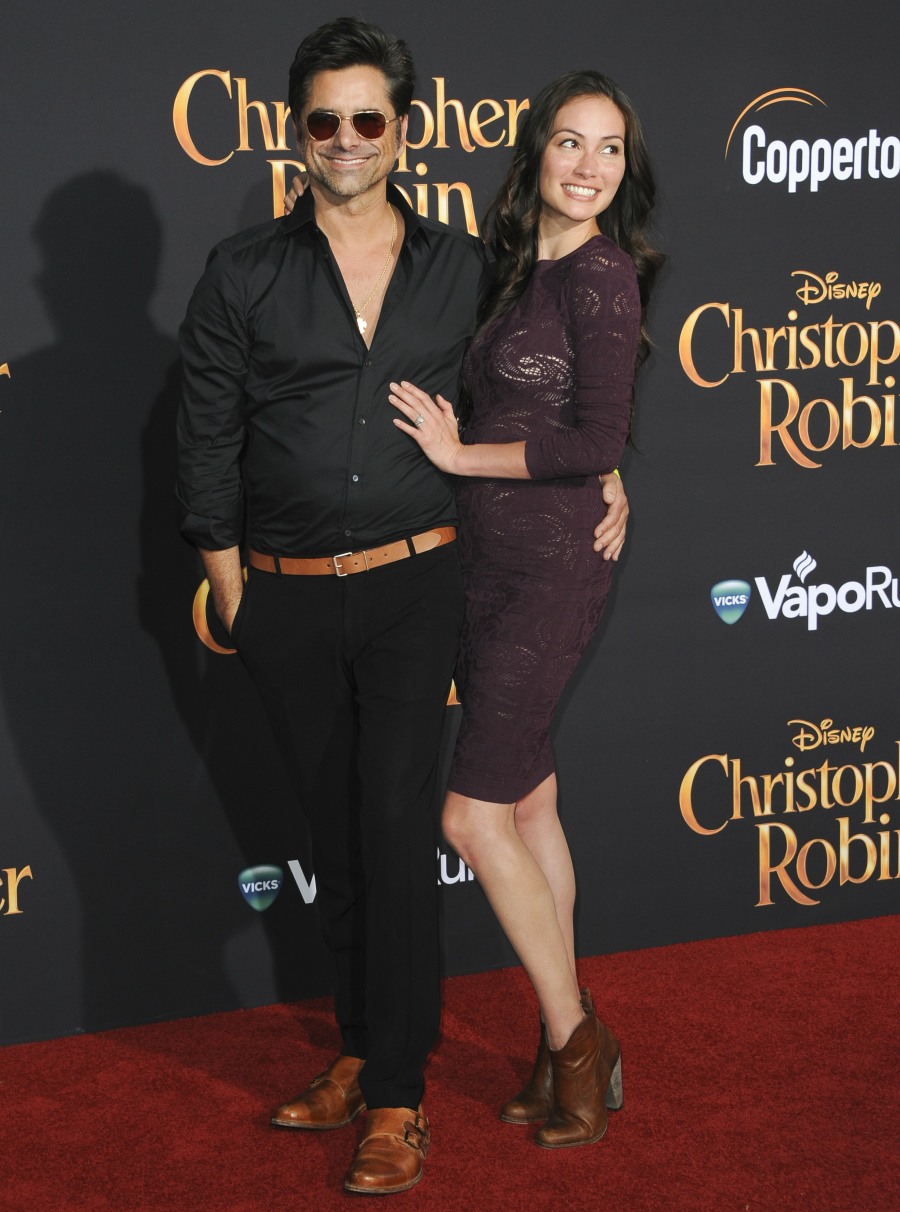 Photos courtesy of WENN.