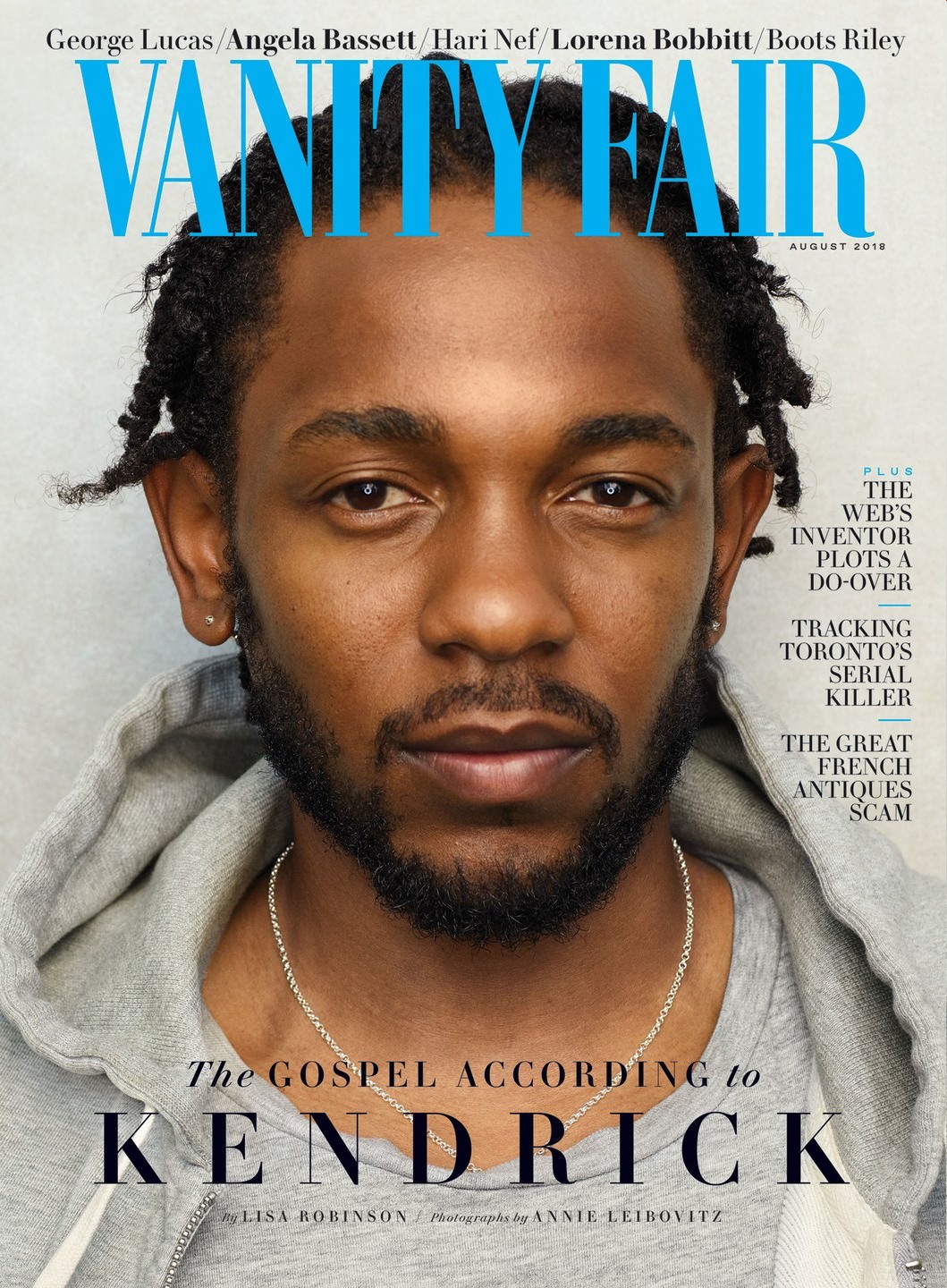 Graydon Carter left Vanity Fair months ago, and ever since, there's been a completely different vibe around the VF celebrity profiles and covers. The unveiling of the new cover used to be yet another white celebrity, usually an actor or actress, and if you were lucky, they would talk about their recent divorce, arrest or love affair. But this is a new era under editor-in-chief Radhika Jones. And this new VF cover profile is a great example: an in-depth and contemplative profile of Kendrick Lamar, arguably the most talented person and one of the most hard-working people in music today. Also: this close-up shot of his face is flat-out beautiful, right?
Kendrick just won a Pulitzer (well-deserved) for DAMN, and at the age of 30, he finds himself in a unique position: wholly admired, beloved and respected by every icon, every peer, every upstart. I've read interviews with Kendrick before, and he's a quiet, self-contained dude who rarely opens up and spills his guts to a journalist. He's not doing that here either, but I think the fact that it's Vanity Fair and the fact that they gave him the space to really talk… well, it's a great read. You can (and should) read the full piece here. Some highlights:
He feels he had a grounded childhood because he had a mother and a father in the home: "It makes a huge difference. It shows you loyalty. When I look around at my classmates and my friends, they all lived with their grandparents. To have a mother and a father in your household—this showed me immediately that anything is possible."

His mother: "My mother encouraged me to dream—she was very proud of my efforts. My third-grade teacher came up to my mother once at a parent-teacher meeting and she said, 'Your son used a word that I was totally amazed by—he said audacity.' Even then, it gave me an advantage in life, to be able to take information, listen to it, and take a perspective without judging it and do my own research.

Whether he really shot someone at the age of 16: "I'll put it this way: I've seen my own blood shed, and I've been the cause of other people shedding their blood as well. There was a split second when I felt what my homeboys were feeling—like I don't give a f–k anymore—and that's when I knew something else had to happen." Among the "something else" in his life: two baptisms, the first at 16 and "again in my 20s—just for that reassurance and belief in God."

Coming from a gang neighborhood, having Bloods in his crew: "I have compassion for, and more understanding rather than frustration with my homies, because I know it's not 100 percent their fault. When I look at how society has shaped our communities, it's been generations passed down of putting people in cages to battle each other."

On the n-word: "Let me put it to you in its simplest form. I've been on this earth for 30 years, and there's been so many things a Caucasian person said I couldn't do. Get good credit. Buy a house in an urban city. So many things—'you can't do that'—whether it's from afar or close up. So if I say this is my word, let me have this one word, please let me have that word."

His biggest lyrical influence: "It comes from my love of hip-hop. Eminem is probably one of the best wordsmiths ever. There's a whole list of why, but just bending words. . . . The Marshall Mathers LP changed my life."

He describes himself an introvert more than a shy person: "I like to be alone a lot. I need that. It's that duality: I can go in front of a crowd of 100,000 people and express myself, then go back, be alone, and collect my thoughts all over again."

He used to be a football fan: "I'm less enthused. It's enraging; I think what Kap [Colin Kaepernick] is doing is honest, and it's not just his truth, it's our truth."

On Kanye West's statements about Trump & slavery: "He has his own perspective, and he's on this whole agree to disagree thing, and I would have this conversation with him personally if I want to."
When asked if he read a lot of books when he was growing up, he said, "I read the dictionary." When asked to make any kind of statement about the current state of the political world, all he says is "I just get too frustrated." I think people expecting him to come out and say "f–k Trump" have sort of lost the thread… Kendrick IS political, he just saves it for the music, so he can contextual political statements within his personal narrative. Anyway, the VF piece is an excellent read – sprinkled throughout the piece are quotes from everyone from Toni Morrison to Eminem to Chuck D about how important Kendrick is for the culture. I'm glad he got the cover.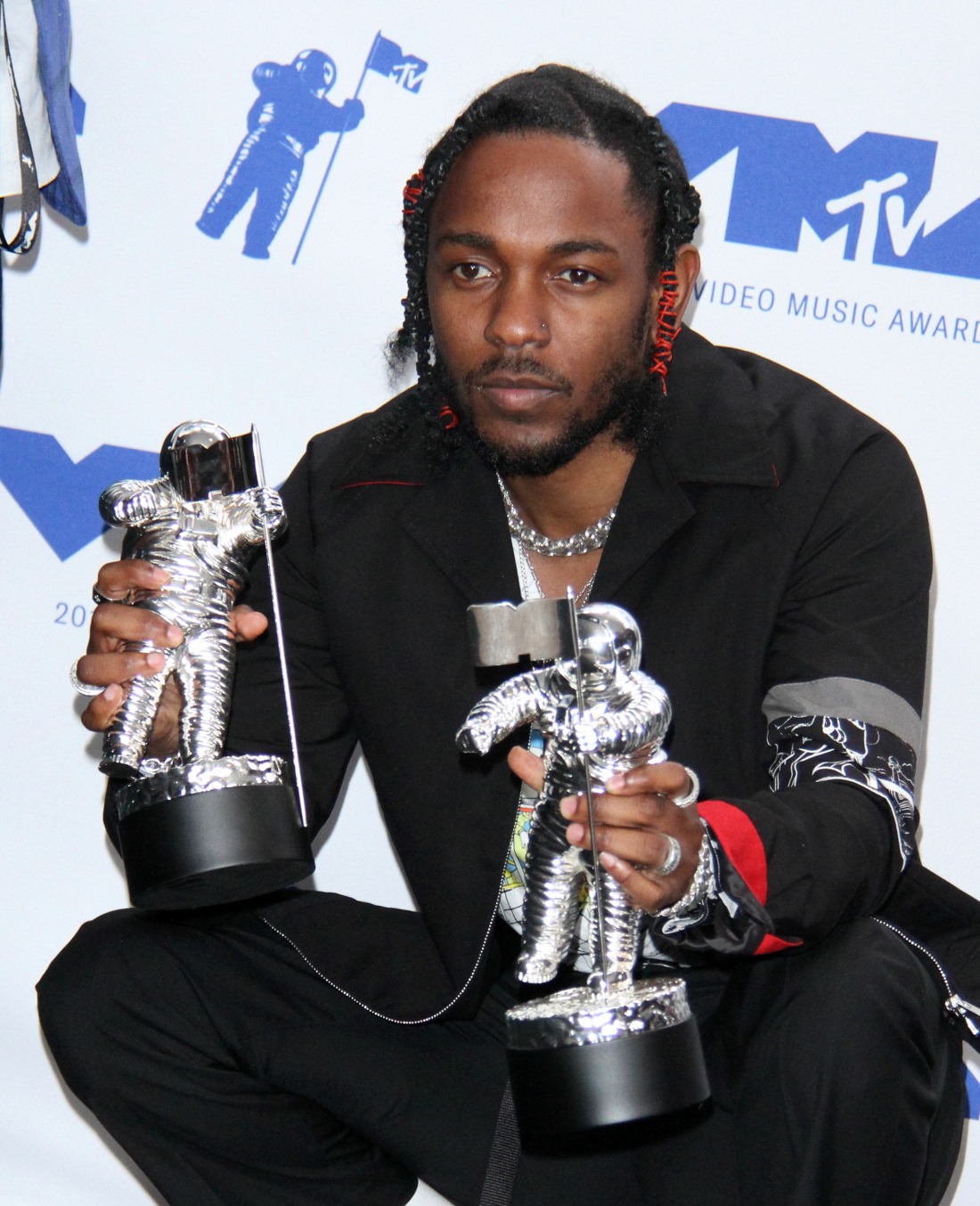 Photos courtesy of WENN, cover courtesy of Vanity Fair.