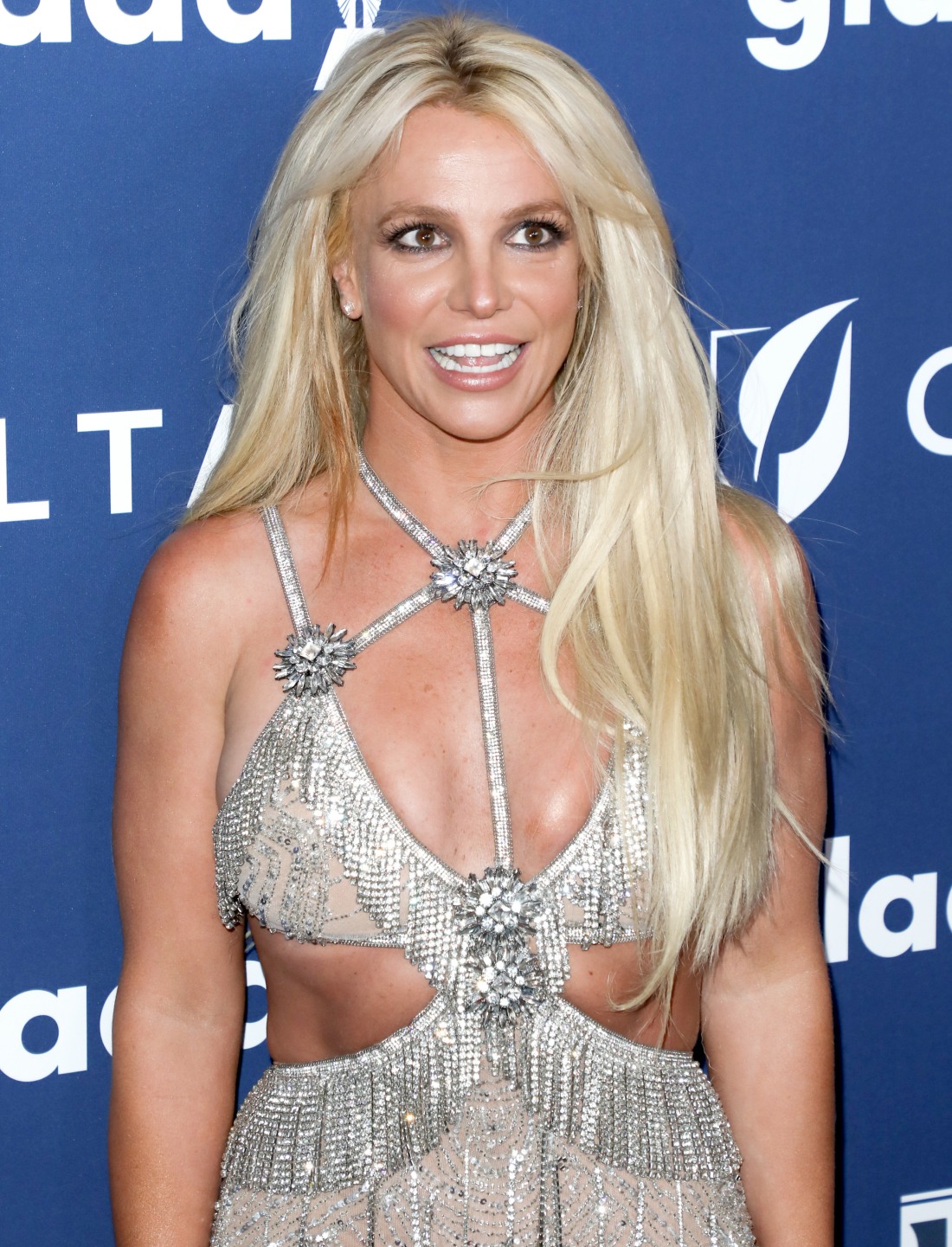 I was going to write about Britney Spears talking about her "tour diet" – which involves McDonalds Happy Meals – but then I actually heard her voice in this Entertainment Tonight interview. OMG. Granted, it's been a while since I actually listened to her speak naturally, but I didn't realize how much her whole vibe had changed. She's a lot more alert nowadays, and she talks fast with a weird, half-froggy, half-little-girl voice:
Maybe it's only crazy to me, but I remember when Britney's voice sounded so different than this! I'm shook. Anyway, she did talk to ET about her tour diet, saying:
"This round of shows that we are doing on tour, they are back to back, so each show is like… I don't have time apart, besides flying. My show is a workout in itself. It really keeps you strong…Sometimes I'm just like, 'I want a hamburger!' but when I'm in work mode, I want [to eat] very clean. I want clean chicken and veggies that's it. My stomach is so sensitive, if I have a steak, I will be sick for three days. The burger is fine, but I have the small burgers from McDonald's. The happy meal!"
As I get older, I find that red meat upsets my stomach more and more as well. I only really crave red meat when I'm PMSing, so maybe that's why I feel like hell anyway, regardless of the steak or hamburger. My guess is that Britney's the same – she grew up on fried food and rich, heavy, Southern food, but her stomach has changed over the years, and she likes cleaner, simpler food. Plus, I'm guessing she's still on an assortment of medications, and they might upset her stomach too.
Also, how do we feel about her latest boyfriend, Sam Asghari? He's cute.
Photos courtesy of WENN, Instagram.