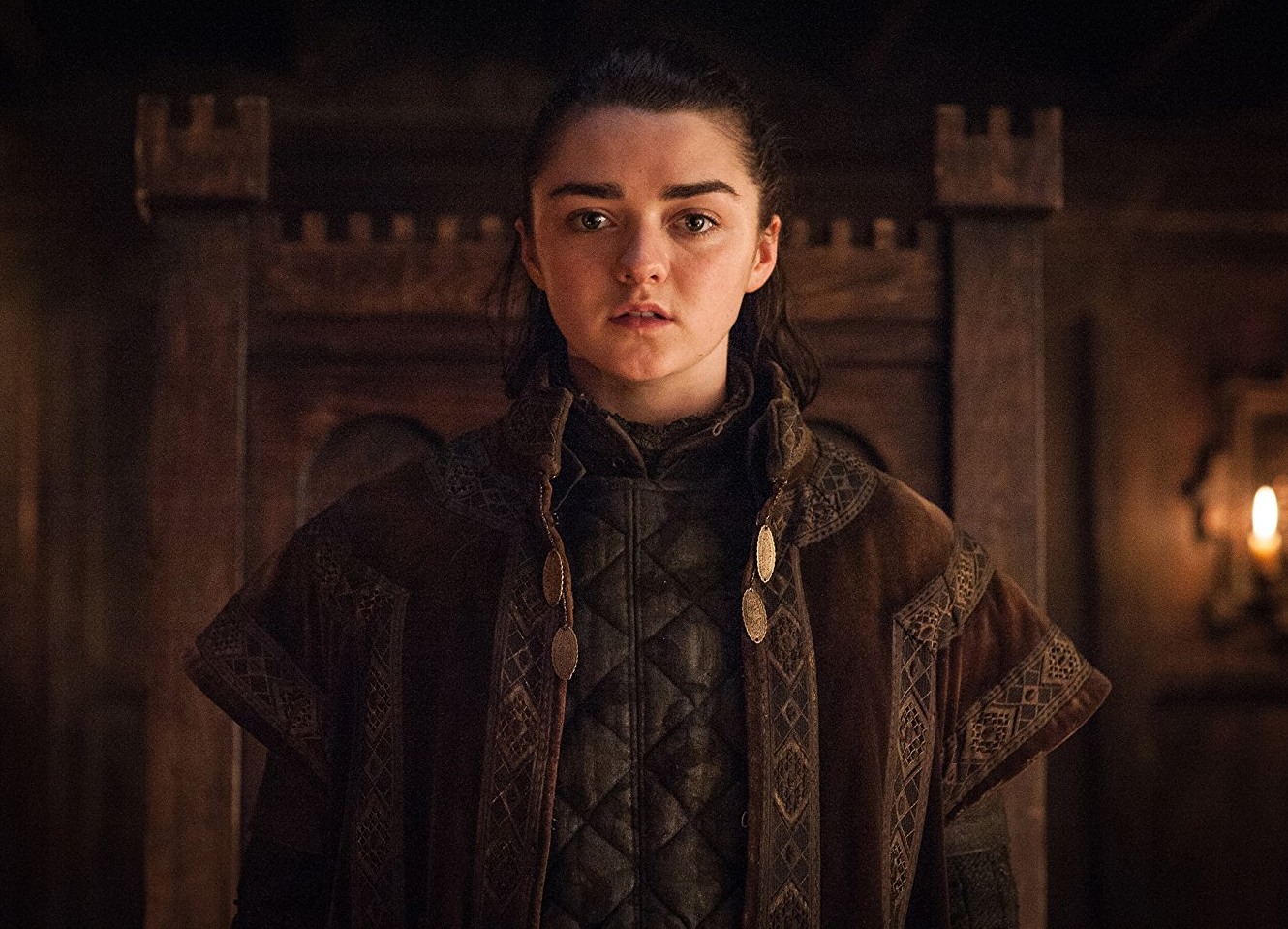 I know this post will probably get maybe 10 comments, but I really am trying to get people to maintain their sense of excitement for the final episodes of Game of Thrones, which won't air until next year. Hopefully, they'll air earlier in 2019, but who knows. What I do know is that one by one, the GoT actors have been saying goodbye to their show. Emilia Clarke said that when she read the final scripts, she was blown away by how f–ked up everything turns out. Other people seem to be prepping the audience for various disappointments. And Maisie Williams – aka Arya Stark – said goodbye with this very special Instagram:
Obviously, Arya's final scenes will not be Arya-in-a-modern-setting. They will not involve Arya hanging out in trendy sneakers, getting a latte with Hodor (GAH). This IG is symbolic. And maybe she's telling us that she got to wear sneakers for her final season because she was only being shot from the waist up? Who knows. Obviously, I have a theory. It's spoiler-y, so….
SPOILERS BELOW
You know how Arya has the kill list? She's gotten to personally scratch off some names on her list, like Walder Frey and Meryn Trant. Some of the people on her list were killed off by others, like Joffrey and Tywin. I think she took The Hound off her list at some point. But the person who has always been on her list? Cersei. My guess and my hope is that Arya Of The Many Faces will somehow manage to get to Cersei (maybe Arya wearing Jamie's face) and Arya will be the one to kill that bitch. If that's the final season of Game of Thrones… well, sh-t, maybe I'm okay with it? I mean, it's not like Cersei is going to die by ice-dragon. OH GOD WHAT IF THEY ALL DIE BY ICE DRAGON?
Feel free to share your own bloody theories about what Maisie's bloody shoes mean!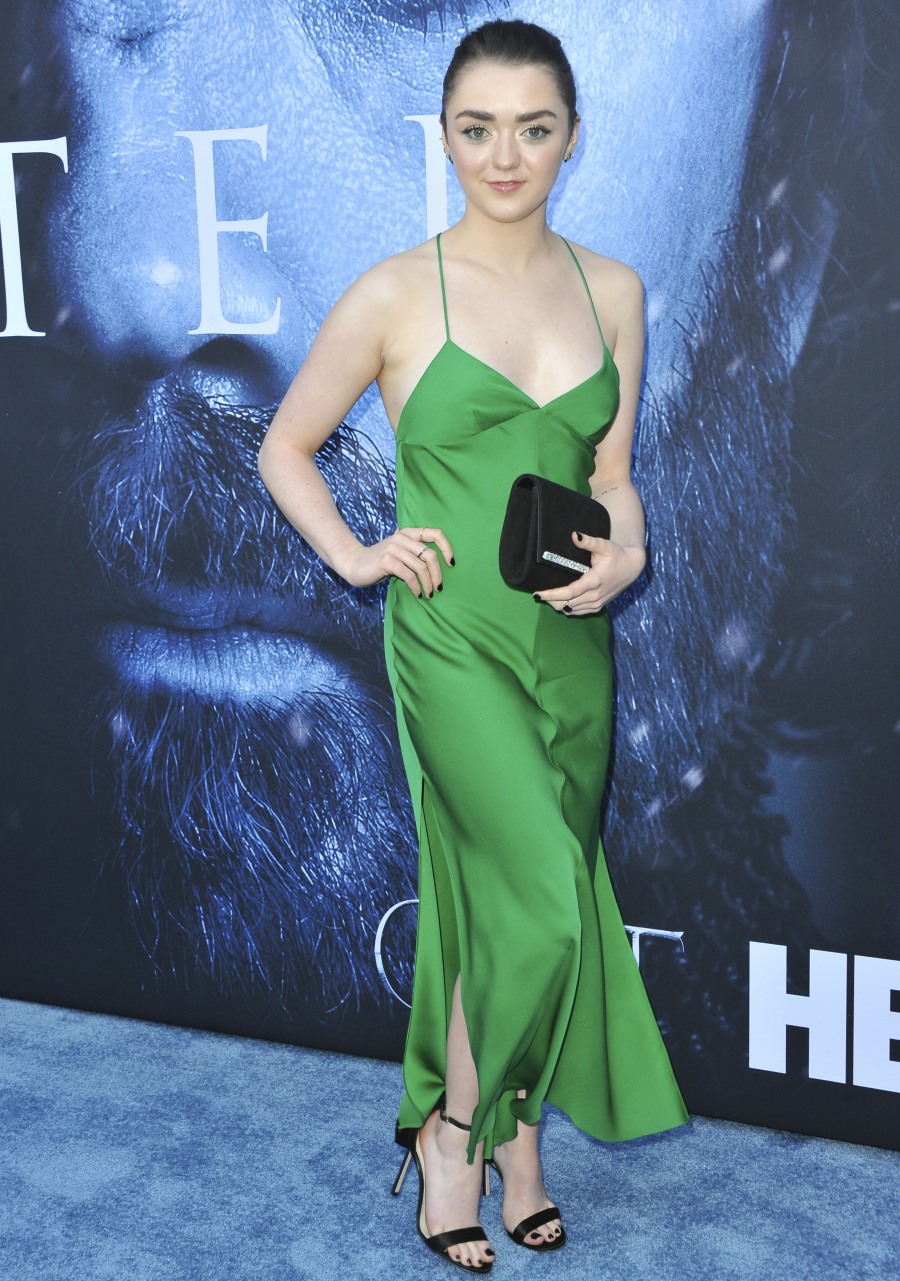 Photos courtesy of WENN, HBO, Instagram.