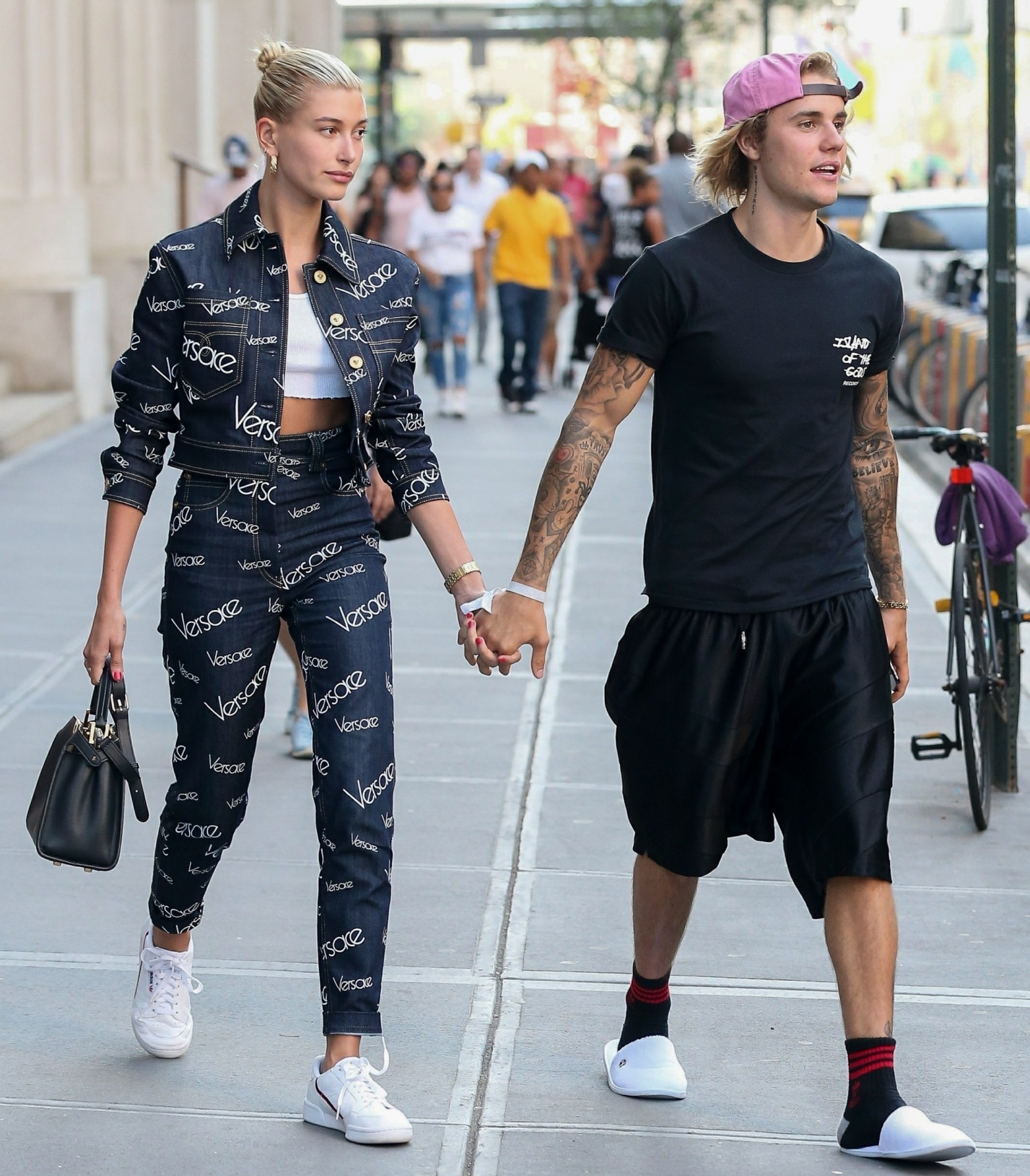 I haven't been paying much (if any) attention to Justin Bieber and Hailey Baldwin. For one, I was convinced that it was nothing more than a fling between friends in that same group where they're always breaking up and hooking up like they're all interchangeable. Secondly, I just care less about Bieber now that he's born-again and attending church regularly at Hillsong, that trendy LA church which I'm convinced is some sort of cult. Anyway, that's my explanation for why I didn't see this coming: apparently, Justin Bieber and Hailey Baldwin are engaged now. While they've known each other for a while, they've only really been going out for a month, maybe two months, tops.
Justin Bieber popped the question to Hailey Baldwin Saturday night … and she said yes!!! Two eyewitnesses who claim to have seen the proposal go down tell us it happened at a resort in the Bahamas. They say everyone was at a restaurant on the property doing salsa dancing when Justin's security told everyone to put their phones away, because something special was about to happen.

We're told Justin then proposed in front of everyone. Another source with knowledge of the situation also also confirmed to TMZ that Justin and Hailey did, in fact, get engaged Saturday night.

Justin and Hailey have been almost inseparable since they began dating about a month ago. They're no strangers to each other … they've dated before, and it appears they hooked up again just after Justin and Selena Gomez broke up.
I was like "this is a bizarre way to announce an engagement," but it seems like they weren't just going to allow TMZ's shady reporting do the work. People Magazine and all of the weeklies got confirmation on the proposal, and a "source" told People Mag that "It's kind of a surprise, but kind of not. Justin has been extremely happy these past few weeks. He has known Hailey for a long time. This might seem sudden, but they know each other very well." LOL, the perfect reason to propose to someone: they've made you happy for a few weeks. Lord almighty.
I kind of think that Bieber saw how much attention Pete Davidson and Ariana Grande were getting and thought "why not me?" Also worth noting: Scooter Braun is manager to both Bieber and Grande. This might be the new thing: sudden engagements for couples together for one month. Anyway, Bieber and Baldwin's parents all confirmed the news in their own ways, on social media. Do you think they'll even make it down the aisle?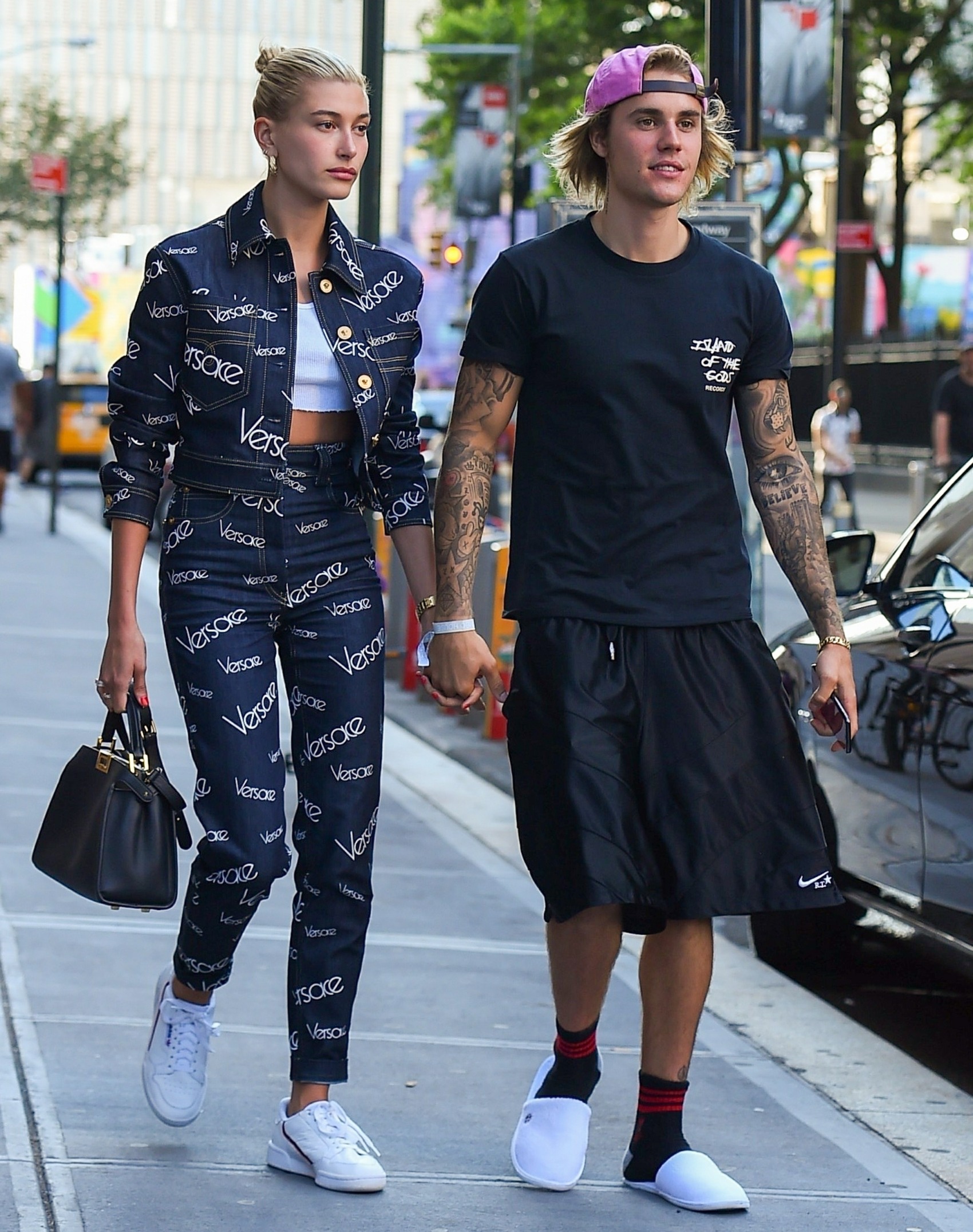 Photos courtesy of Backgrid.