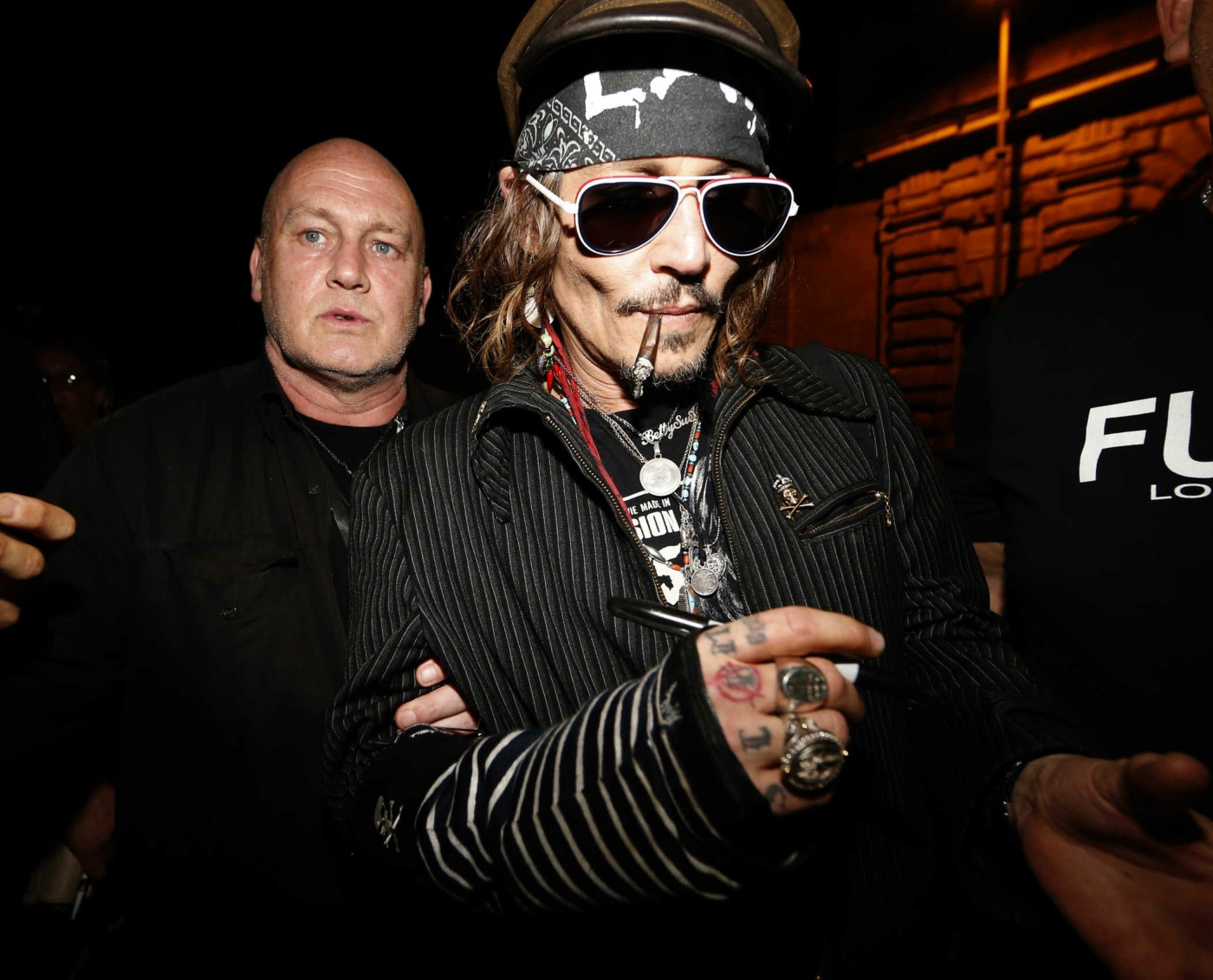 In June, some photos of Johnny Depp in Russia popped up on social media. People were taken aback by his new look, which involved visible weight loss and just an all-around unhealthy vibe. Maybe it's just part of the natural ageing process. Or maybe Johnny Depp really is in a bad place. The photos in this post just came up at the photo agencies – Depp arriving at his hotel in Rome. He's still touring with his cover band, The Hollywood Vampires. Something tells me that the tour involves a lot of unsavory habits. He looks like he's lost even more weight. He looks like he barely knows where he is.
After I read Rolling Stone's interview with Depp, I came away feeling… freaked out, mostly. It's clear that he was being taken advantage of by many, many people, most of them in his own family. It's also clear that the people around him are either sycophants or shady Russian-mobster-adjacents who are likely just enabling him as long as they can bleed him dry even further. I don't know if I should feel sympathetic towards him though – here was a man who wasted more than $400 million of his fortune on dumb sh-t. Here is a man in the throes of addiction. Here is a man who verbally and physically abused his ex-wife, then had his goons and yes-men publicly gaslight her. It's sad, but it's also… just unsettling.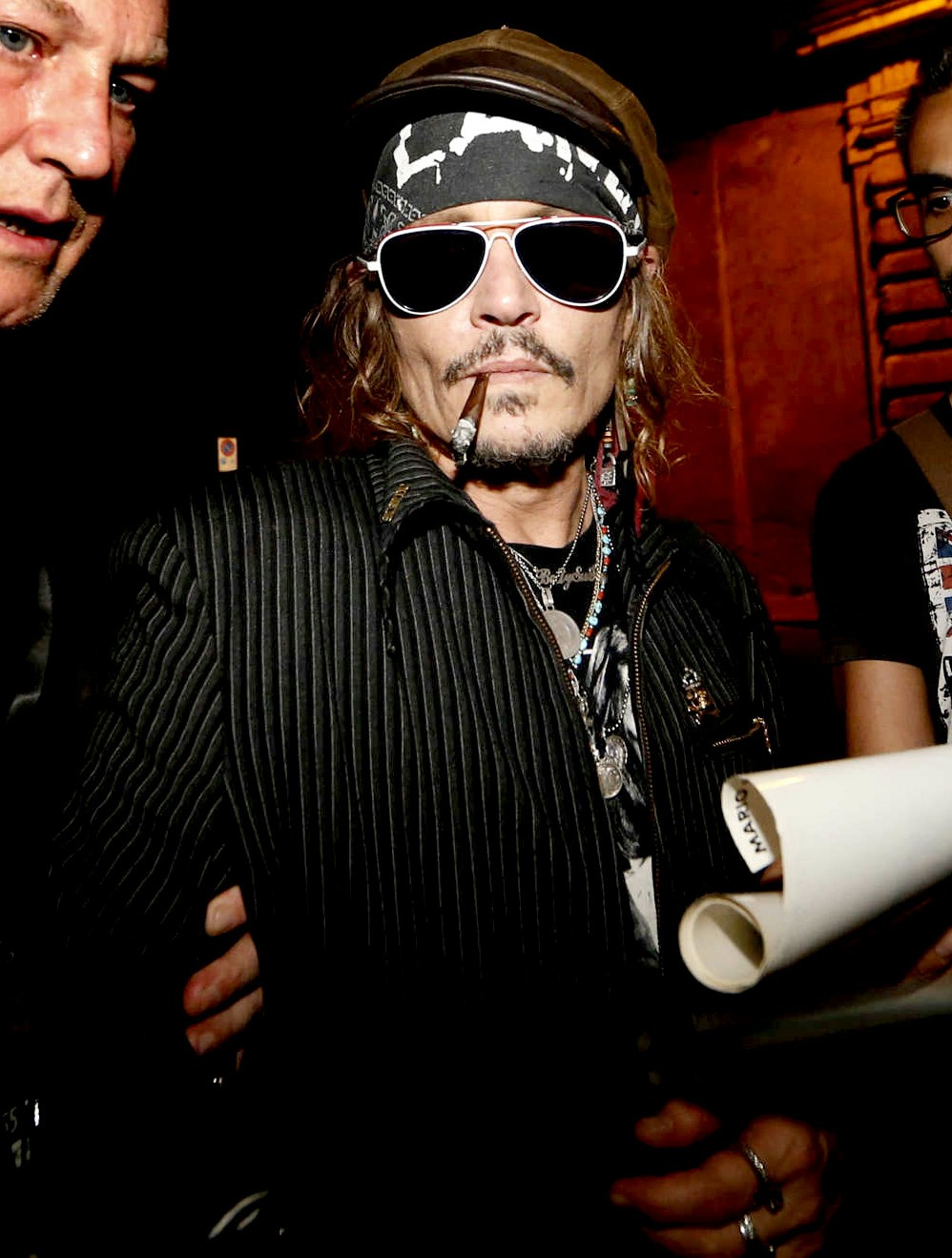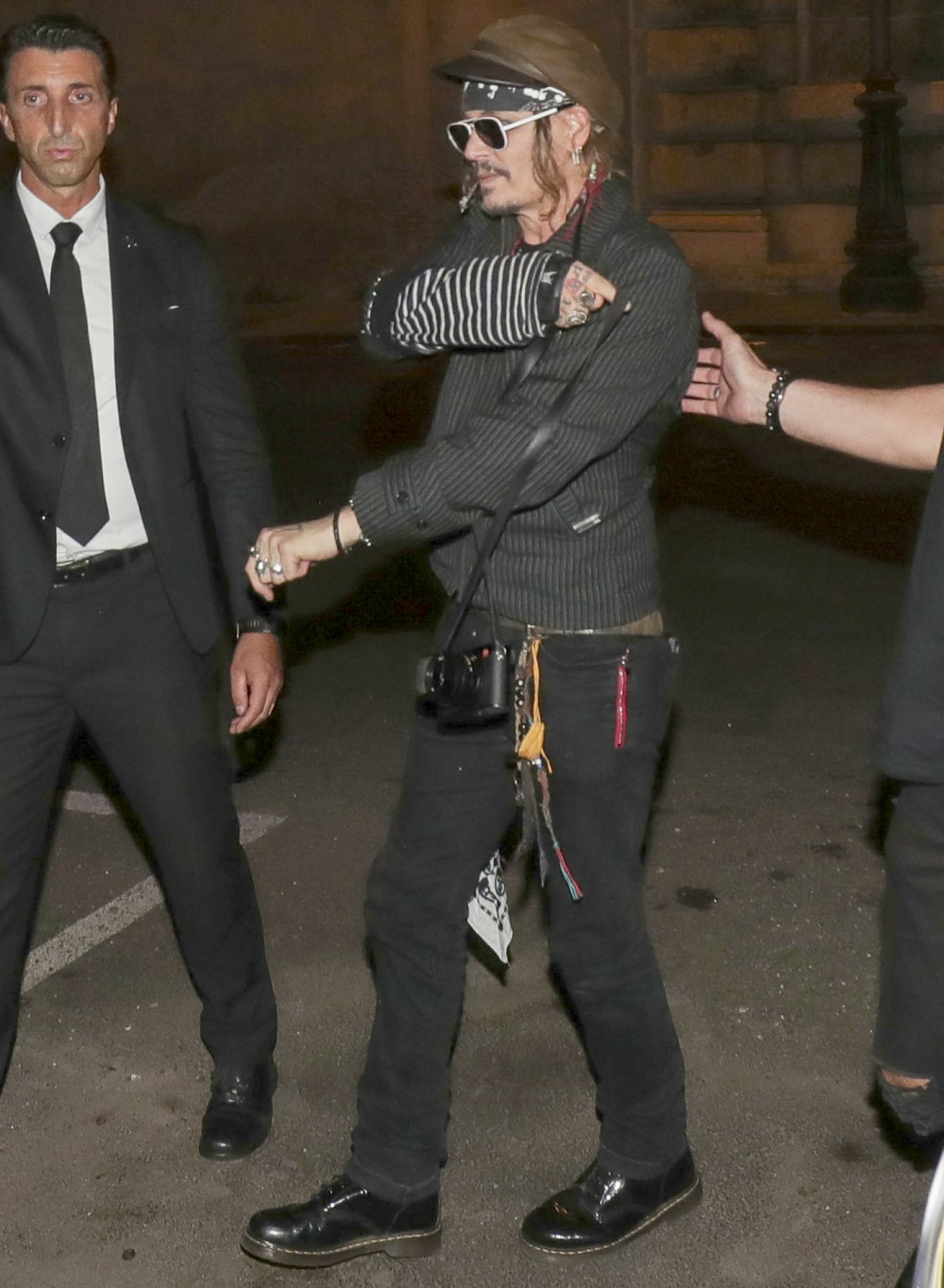 Photos courtesy of WENN.