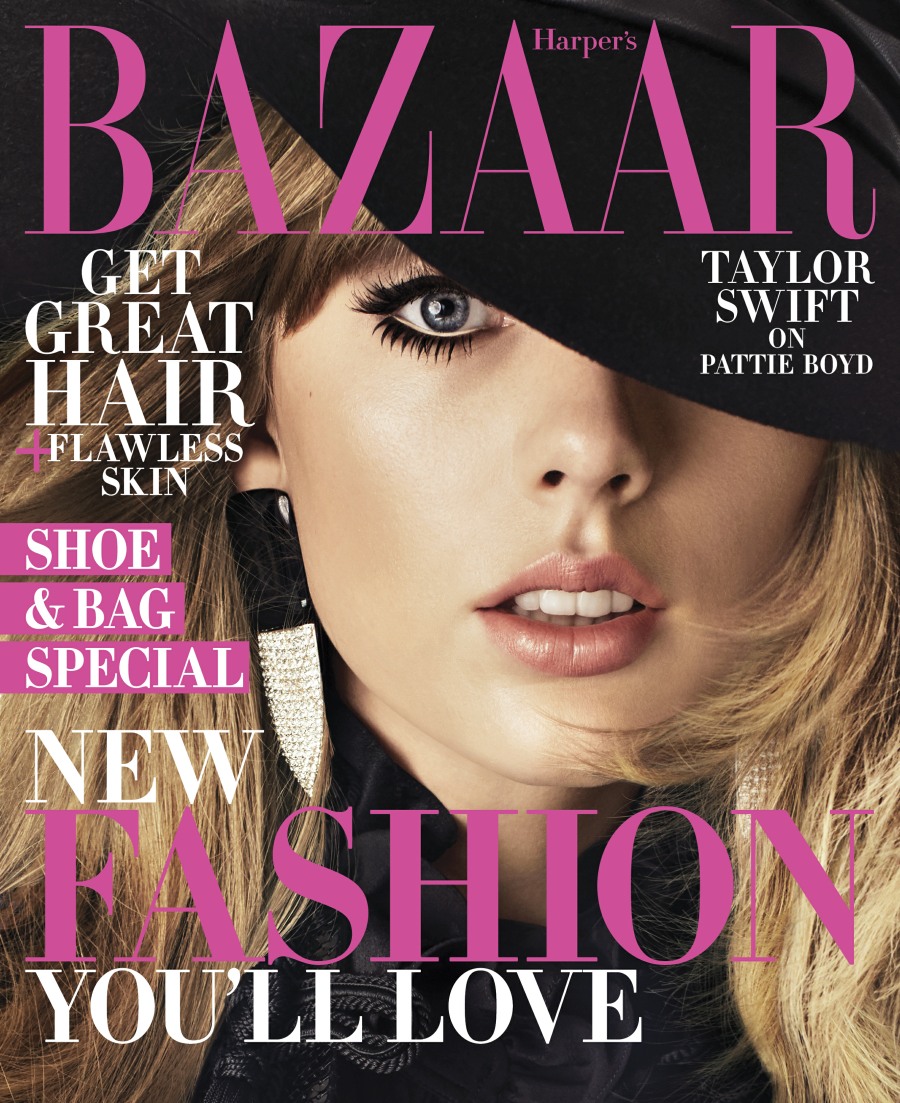 I've mentioned this before, but if you ever want a breezy, interesting autobiography to read, check out Pattie Boyd's Wonderful Tonight. Boyd was George Harrison's first wife, then she divorced George and married Eric Clapton. She was the "muse" to two of the most talented men in the history of rock and roll, and she inspired such classics as "Wonderful Tonight" and "Something" and "Layla," among others. Her book was a really nice read, and a wonderful portrait of the '60s and '70s.
Anyway, Pattie is the subject of this new Harper's Bazaar interview. The interview was conducted by… cover subject Taylor Swift. Taylor hasn't really given an interview in years. She didn't do interviews at all to promote Reputation, even though she did agree to some magazine covers. So basically, this "interview" is more of a conversation. You can read the full piece here. Some highlights:
On Taylor's connection to Pattie: "We're both women whose lives have been deeply influenced by songs and songwriting. I stand on one side of it, and you [Pattie Boyd] on the other."

Taylor on finding moments of inspiration: "There are definitely moments when it's like this cloud of an idea comes and just lands in front of your face, and you reach up and grab it. A lot of songwriting is things you learn, structure, and cultivating that skill, and knowing how to craft a song. But there are mystical, magical moments, inexplicable moments when an idea that is fully formed just pops into your head. And that's the purest part of my job. It can get complicated on every other level, but the songwriting is still the same uncomplicated process it was when I was 12 years old writing songs in my room."

Tay on muses: "I don't know what it is that makes some people really creatively inspiring. There have been people I've spent a lot of time with who I just couldn't write about… It's just that some people come into your life and they have this effect on you."

On how Pattie inspires her future self: "I would love to look back on my life with the same clarity, wisdom, and peace that you [Pattie] seem to have."
I agree that Pattie Boyd is a legend and an icon. But what I don't understand is why Taylor seems to identify with Boyd, the songwriter's muse, rather the songwriter. I mean, the comparisons which Taylor should be trying to make are between herself and, like, Carole King and Carly Simon and even Liz Phair and Alanis. That's the comparison. Tay isn't the muse: she's looking for muses. And she finds them with Tom Hiddleston, Jake Gyllenhaal, Harry Styles and now Handsome Joe.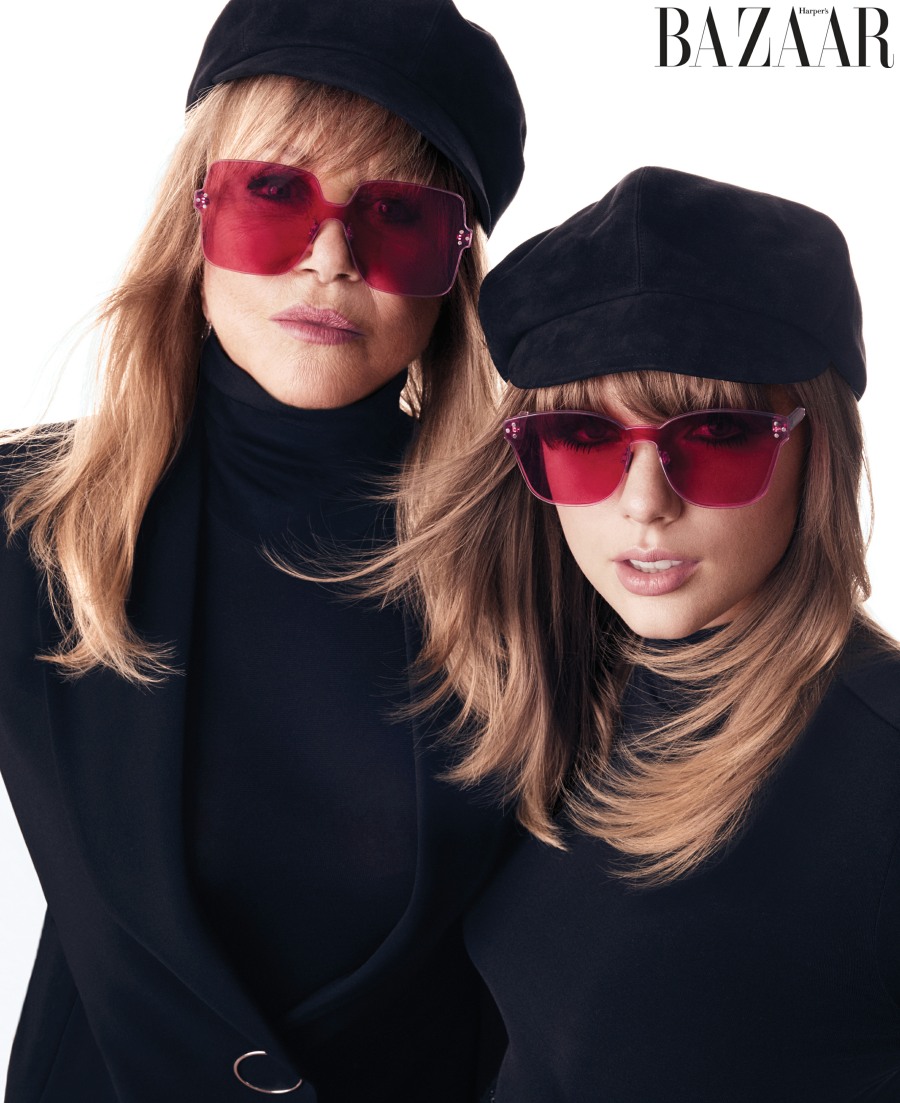 Photos and cover courtesy of Alexi Lubomirski for Harper's Bazaar, sent from promotional email.