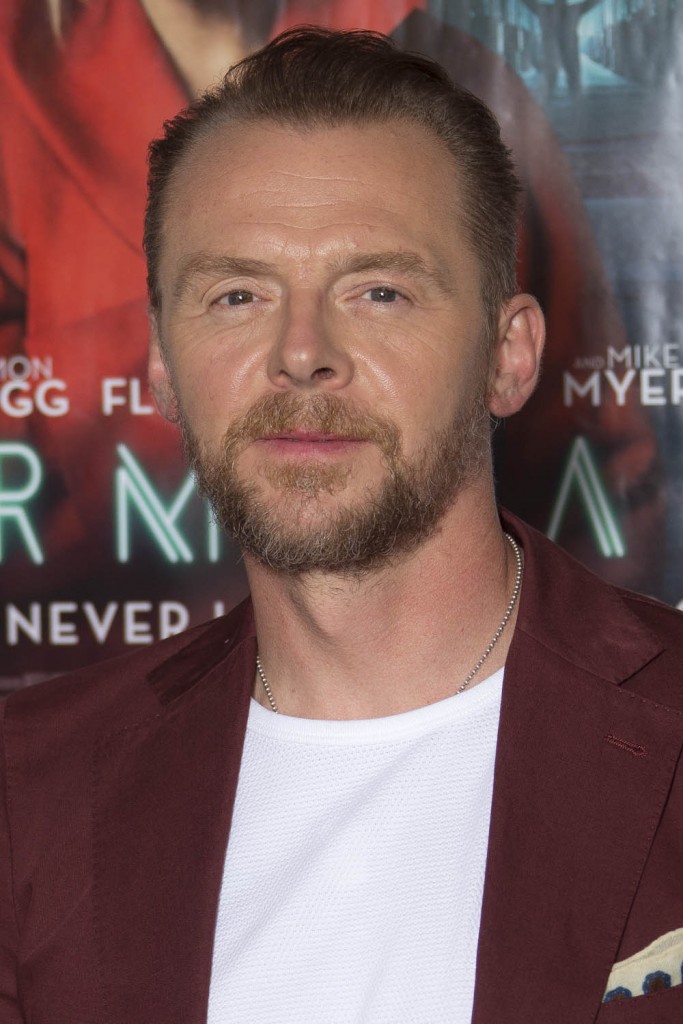 I know Simon Pegg, 48, from the brilliant comedy Hot Fuzz, which comes up on so many lists of must-see Netflix movies. It's weird, funny and highly watchable. He's also in Shaun of The Dead, which he co-wrote (I need to see that!), played Scotty in the new Star Trek movies and is in the last four films in the Mission Impossible series, which he's promoting. In a new interview with The Guardian, Pegg opens up about his drinking problem, which he went to rehab for in 2011. He also very clearly articulates how much work you have to do to hide a drinking problem, which I found relatable. It's rare that I've heard it explained this well, especially from a celebrity. Pegg has been married since 2005 and has a nine year-old daughter. His wife was instrumental in helping him get sober.
He was drinking during Mission Impossible III in 2006
"When I watch that film back, I can see where I was then, which was fairly lost, and unhappy, and an alcoholic," he says. It was the start of what he calls "the crisis years" – although most of his fans will have been blissfully unaware of it. "Because I hid it," he says. "I'm an actor, so I acted … all the fucking time."

How he hid his alcoholism from the people close to him
"One thing [addiction] does is make you clever at not giving anything away. People think junkies and alcoholics are slovenly, unmotivated people. They're not – they are incredibly organised. They can nip out for a quick shot of whisky and you wouldn't know they have gone. It's as if … you are micro-managed by it." He lets out a burst of manic laughter – Pegg is remarkably chirpy today, despite the subject matter. "But eventually the signs are too obvious. You have taken the dog for one too many walks."

He thinks Scientology is weird but says Tom Cruise is cool
"I have never discussed his beliefs with him, for example," Pegg says. "Everyone always asks: 'Did he try and convert you? Is it all Scientology?' But I've never seen that. I have glimpsed it a little bit – people from the church have been on set now and again, but he doesn't proselytise about it."

He smiles: "Obviously part of me wants to go: 'What the f- is that all about?'"

He defends Cruise's couch jumping on Oprah
"People are quick to want to denigrate him, but there is a complexity to him. He is way more than just a mad alien. The weird thing about that couch-jumping thing [in 2005, Cruise demonstrated his love for Katie Holmes by leaping on Oprah Winfrey's sofa] is that it came about when YouTube first appeared and so people leapt on it. He was just being a bit of a knob, that was all. But people want more dirt and horror than that."
Pegg co-wrote a movie in 2013 called The World's End, in which he plays an alcoholic character who goes on a pub crawl with his friends, with a scifi twist. He says that it was his way of telling the world about his addiction, which he wasn't ready to talk about until now. Journalists tried to out him when he was in rehab in 2011 but he squashed it with court orders and the story wasn't released. He explains that he's not ashamed and hopes that his story helps other addicts but that it's not glamorous. "I don't think it's cool, like I was Mr Rock'n'roll, blackout and all that sh-t. It wasn't, it was just terrible."
As I mentioned so much of this resonated with me. (Imagine staying up to cover an awards show for your job and forcing yourself to stop at exactly three shots of vodka so you would still be able to write the next day.) Now that I don't drink I have more time, I get more done, I'm not as anxious and life seems simpler. It didn't occur to me how much work I put into maintaining and hiding my addiction, but the way Pegg explains it makes so made sense.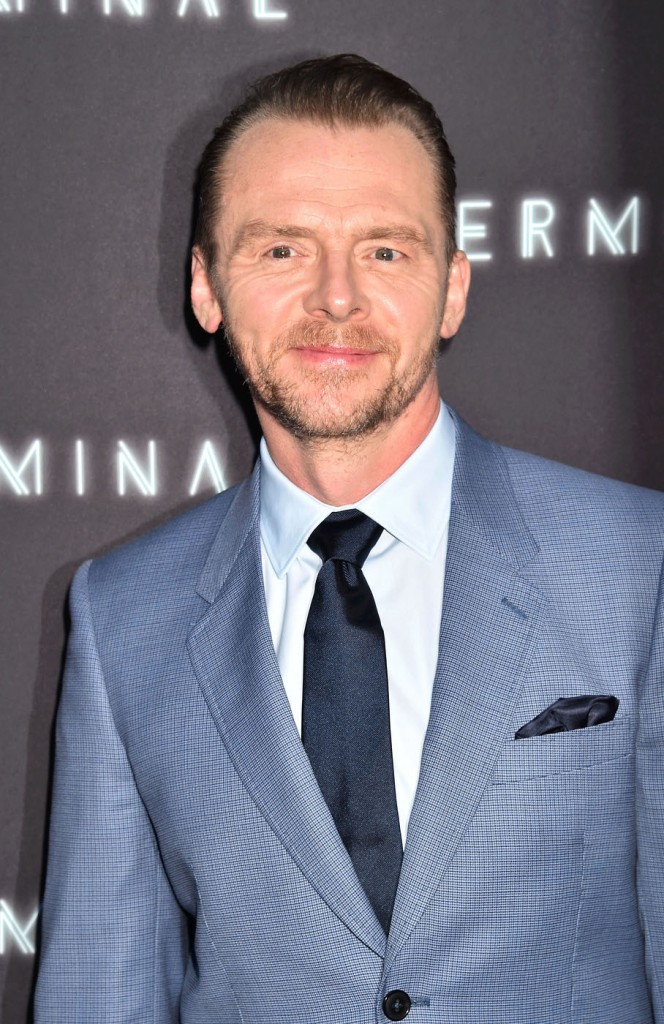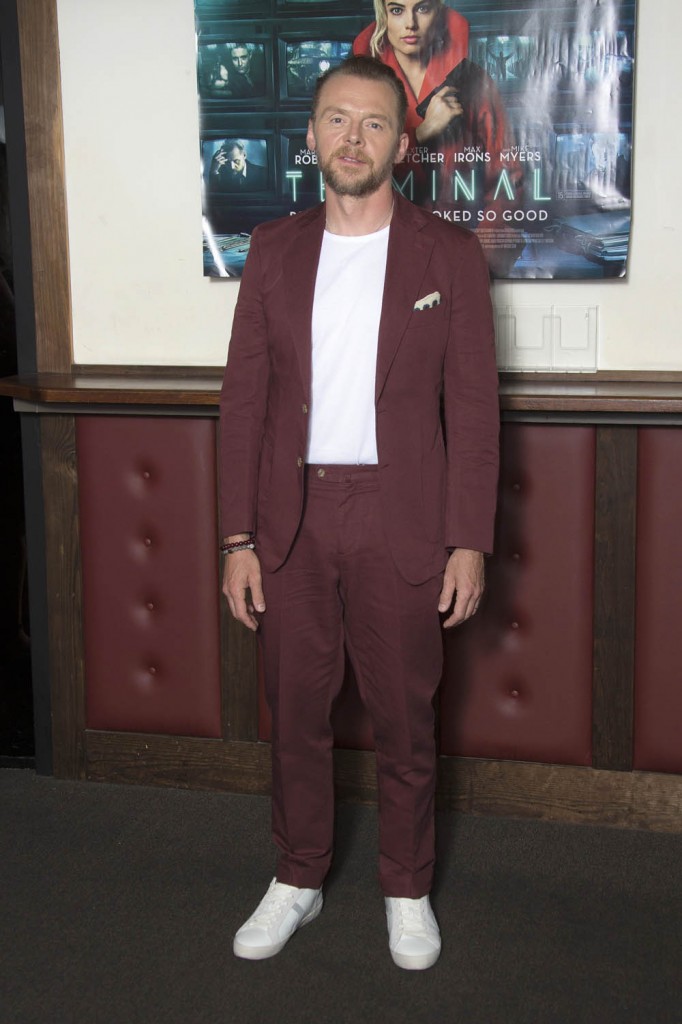 Photos credit: WENN, Pacific Coast News and Getty