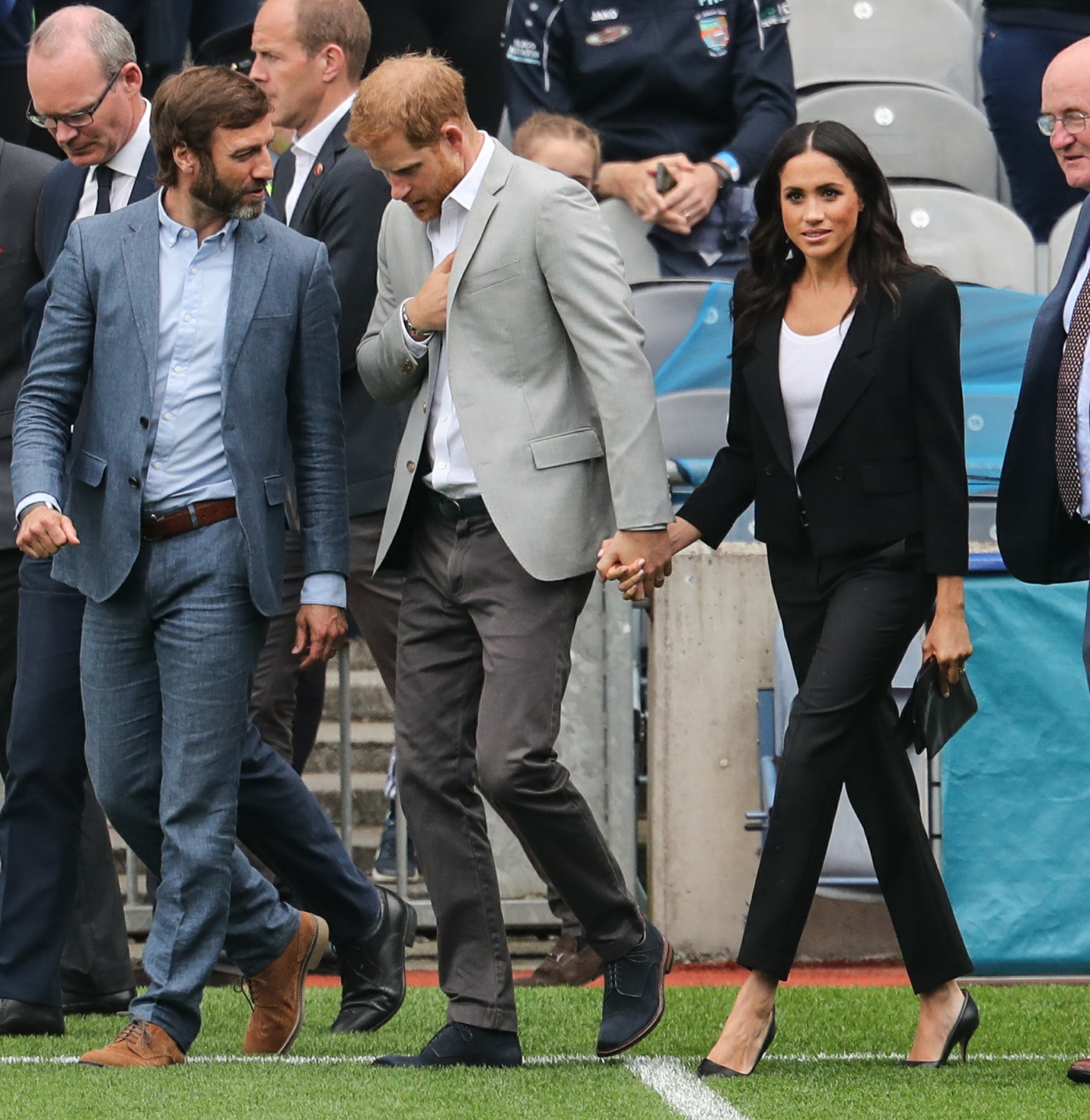 Here are more photos from Day 2 of the Duke and Duchess of Sussex's royal tour of Ireland. These photos are from their visit to Croke Park in Dublin. Afterwards, they did a walkabout at Trinity College. Earlier in the day, Meghan wore a grey Roland Mouret dress to meet the Irish president, but after that meeting, she seemed to get a chance to change her outfit for what would be a more athletic outing. For the first time – ?? – since the engagement, Meghan wore TROUSERS. She wore an actual pantsuit!! And it looked amazing. I love that she's no longer doing the exaggerated hemline too – during the engagement, I loved that she wore trousers but I hated the length of her pant leg. These trousers have a smart length. The jacket looks cropped to me too. Update: the suit is Givenchy, apparently.
Meanwhile, The Daily Mail continues to nitpick every little thing Meghan is doing "wrong." I honestly just now checked in to see what they were writing about her, and it's not even worth detailing. Meghan is doing fine. One thing of interest I did see: Meghan AND Harry are rolling with an eleven-person entourage. The DM wants to make it sound like Meghan needs 11 people to work on her look, but it seems like the DM is counting all of the Kensington Palace communications people tasked on the trip and more. That being said, Meghan has a personal assistant, a hair stylist and some kind of fashion helper/dresser with her. Which is… fine.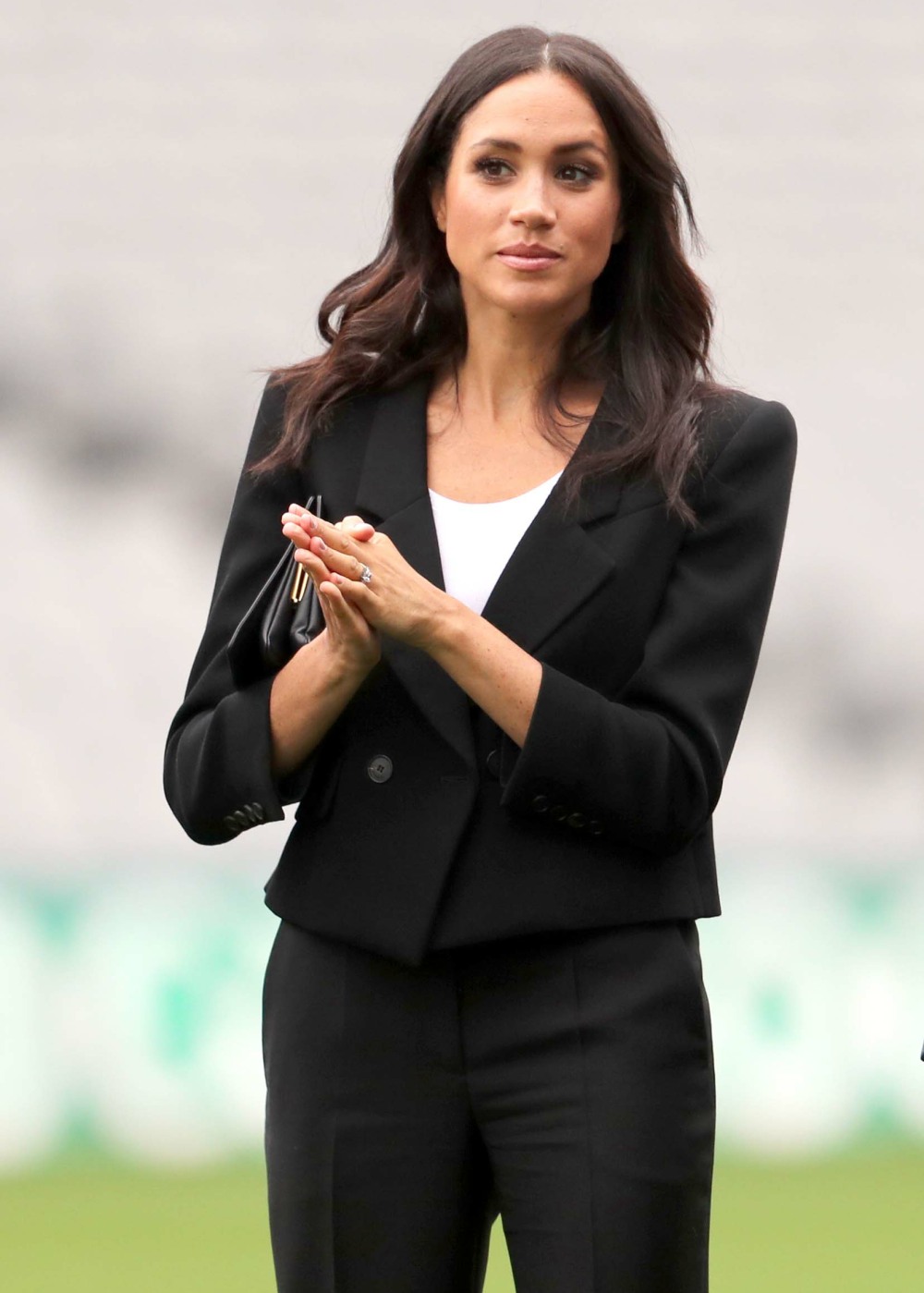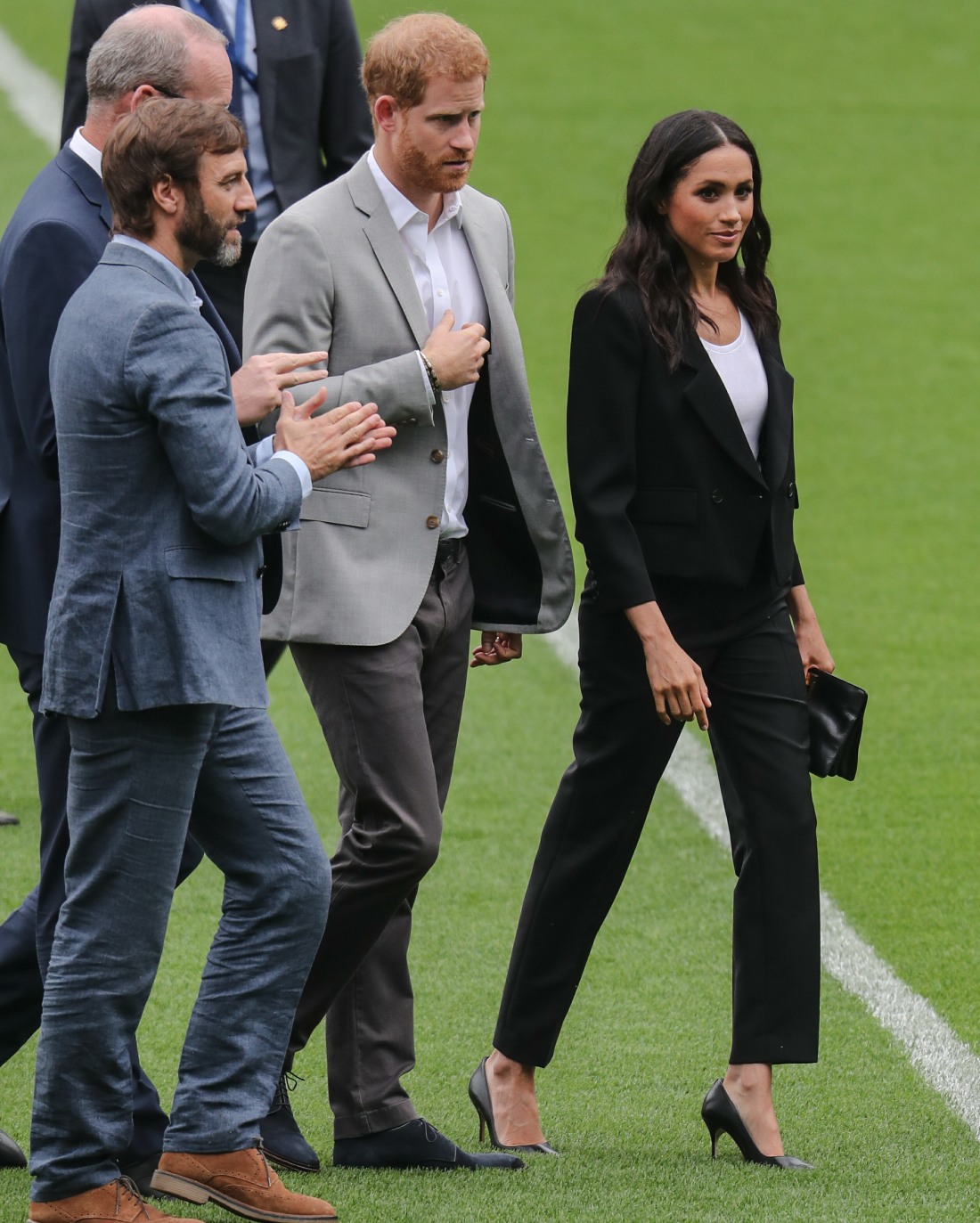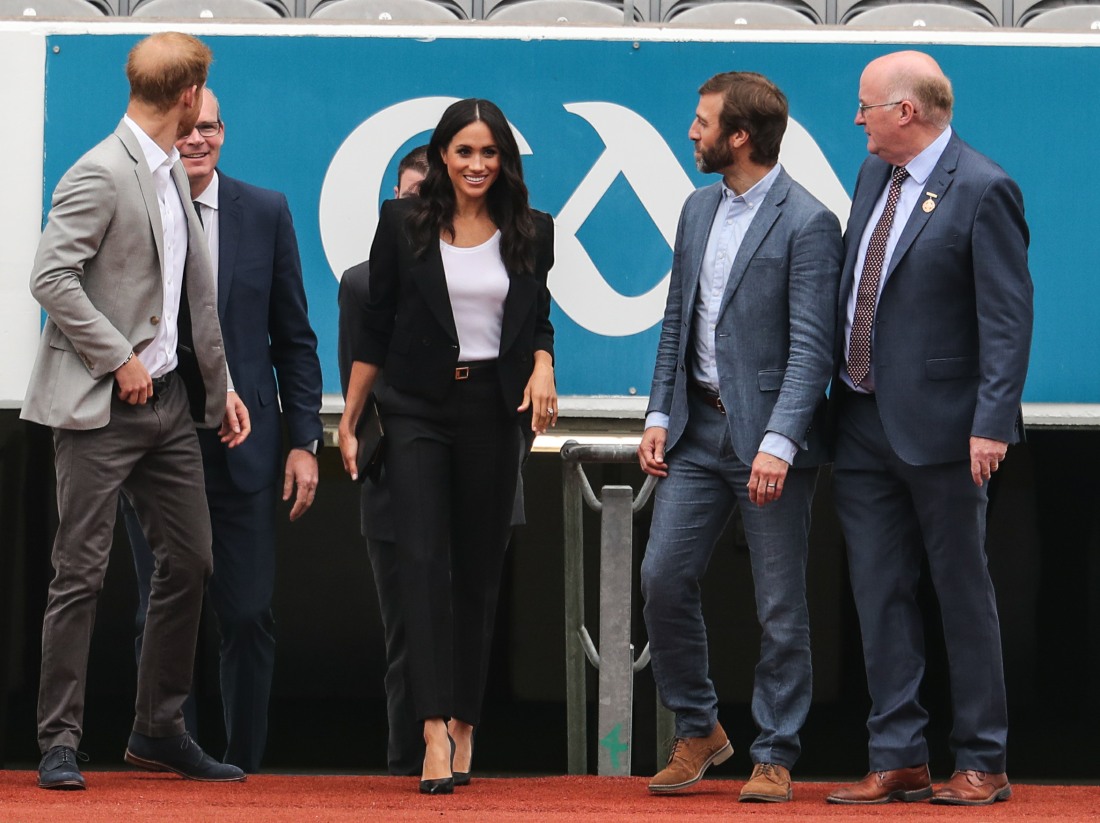 Photos courtesy of WENN.