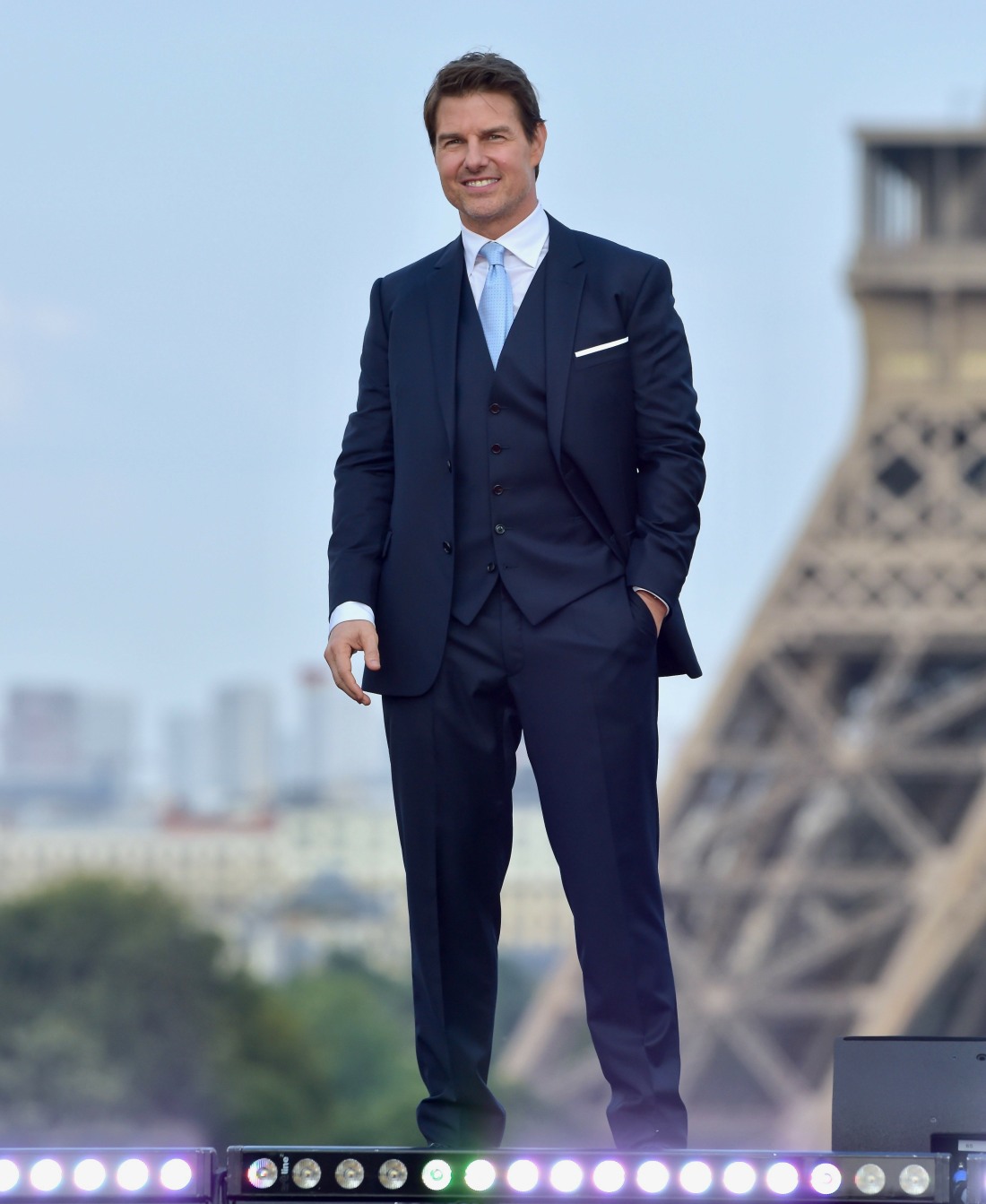 Here are some photos from the Paris premiere of Mission Impossible: Fallout, what feels like the twelfth (??) outing for Tom Cruise as Ethan the Unkillable. I'm so old, I remember when this franchise jumped the shark in the second film! But they just keep doing these faux-reboots with Tom Cruise and various new and old characters. Simon Pegg is around now, and I guess Jeremy Renner is not around anymore? One film had the late, great Philip Seymour Hoffman as the villain. Beyond that, I couldn't tell you. I stopped watching Tom Cruise movies years ago.
Is it just me or does Tom really not do much speaking when he's promoting films now? He promotes like a madman, obviously, and he flies to every city to make personal appearances and he does it all with a smile. He will say vague words about how hard he trained for such-and-such action sequence. And that's about it. At some point, Scientology just stole his personality. In any case, Fallout is actually getting good reviews – you can read The Hollywood Reporter's review compilation here.
I'm including photos of some of Tom's costars too. Rebecca Ferguson looked amazing in her "F–k it, I'm just gonna wear a robe" Sonia Rykiel ensemble. Vanessa Kirby's Prada gown is horrible. Michelle Monaghan's Valentino is possibly the worst look though. Also: Henry Cavill was there in a sh-tty suit. The real star of this mess? Ms. Angela Bassett. She looks like "give me my paycheck for putting up with all of this white nonsense."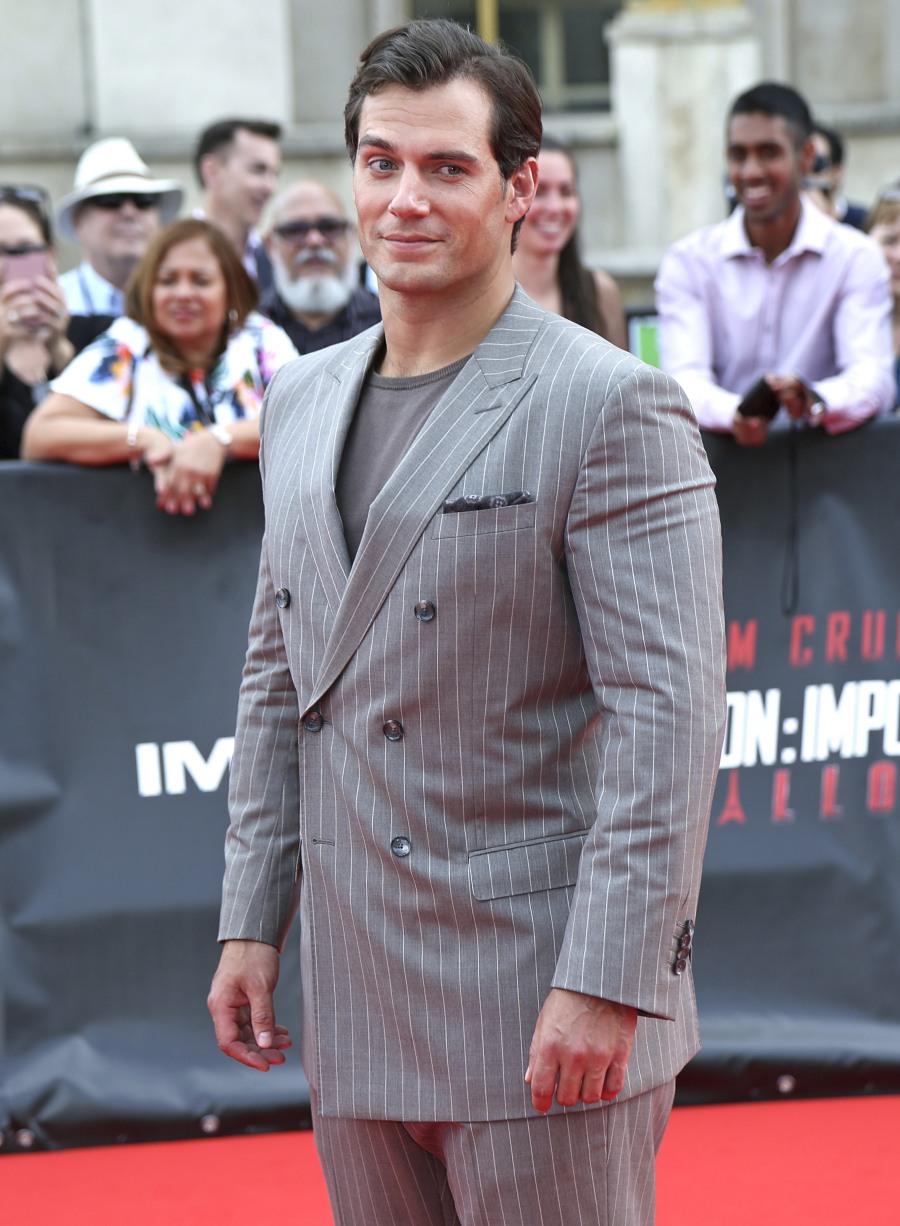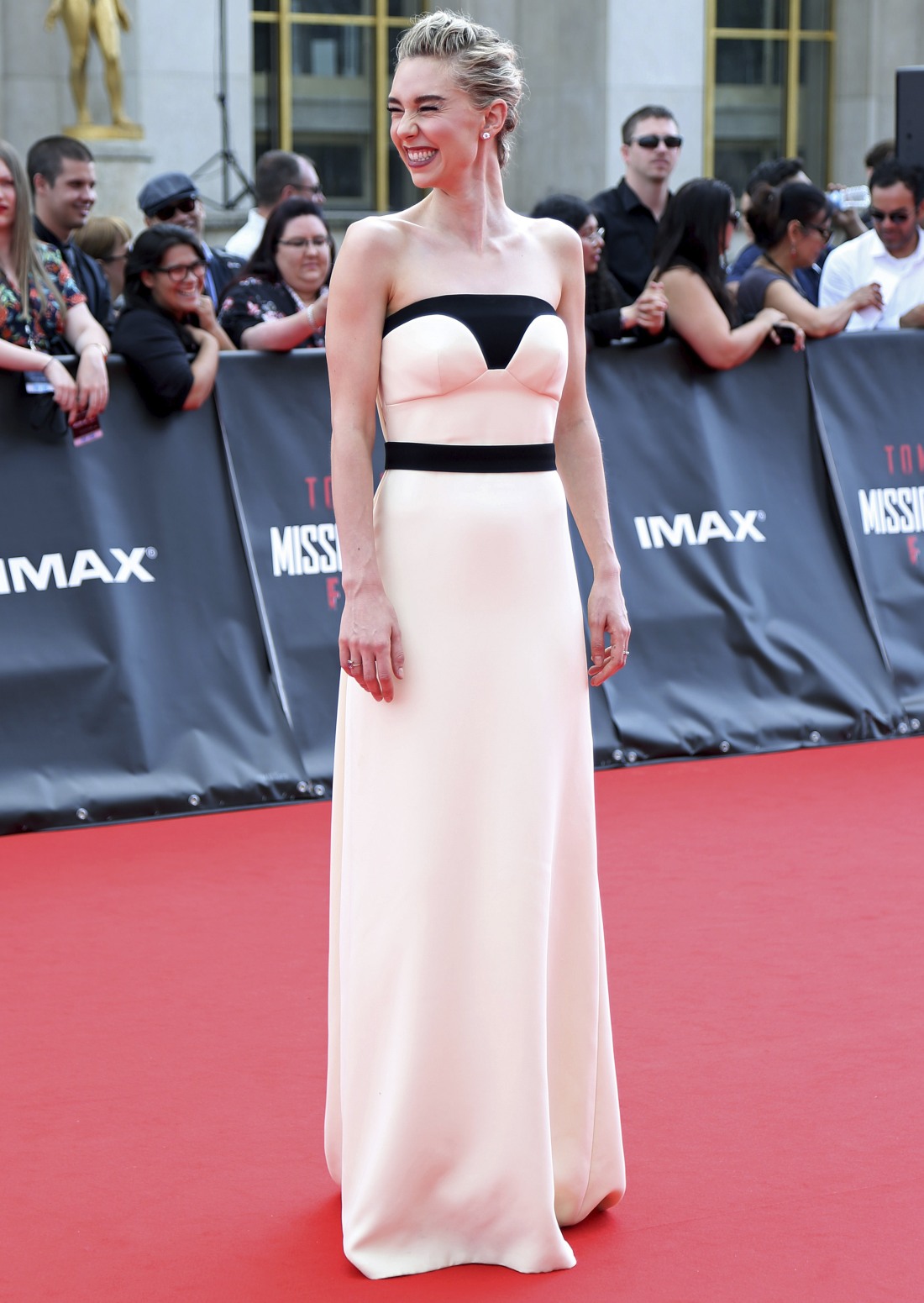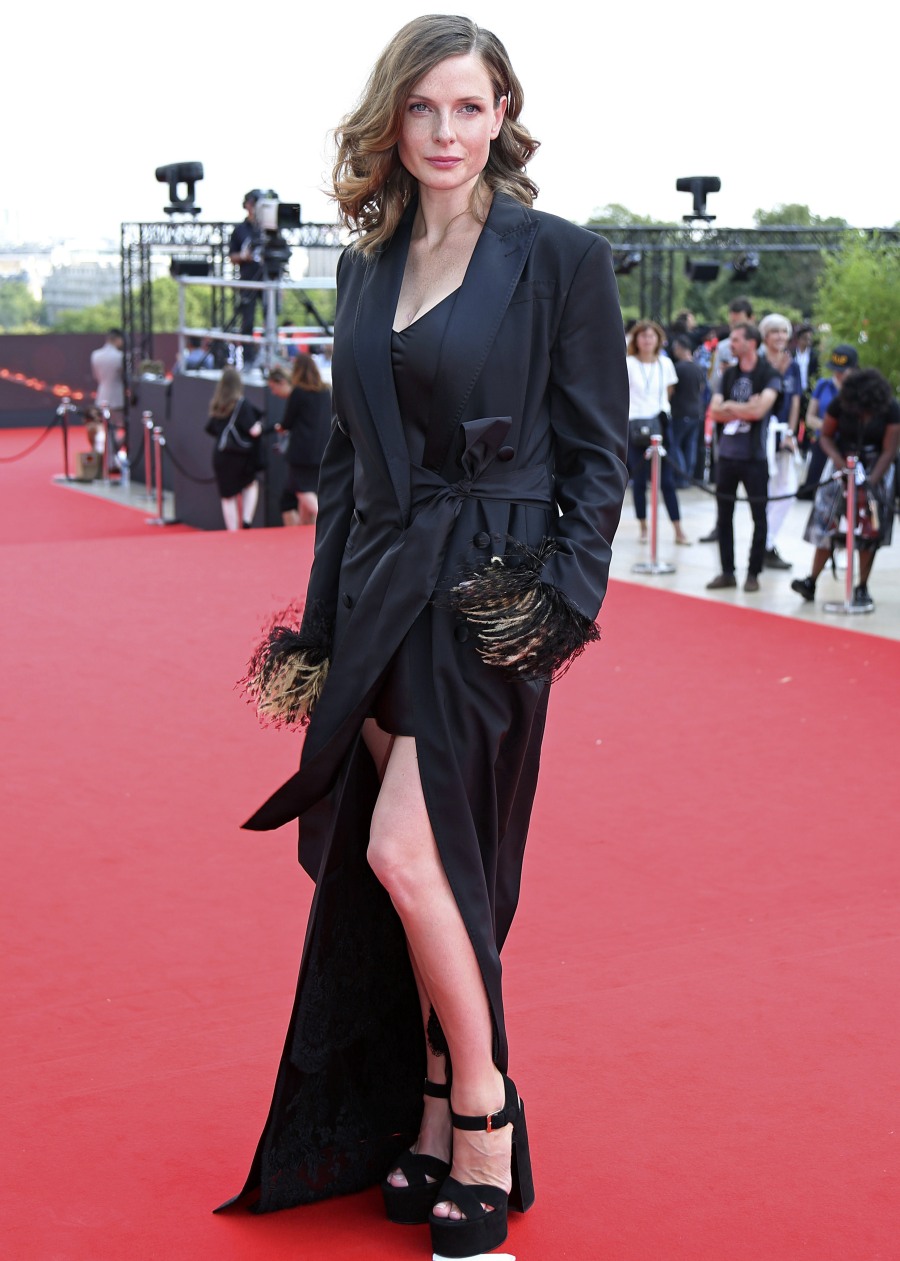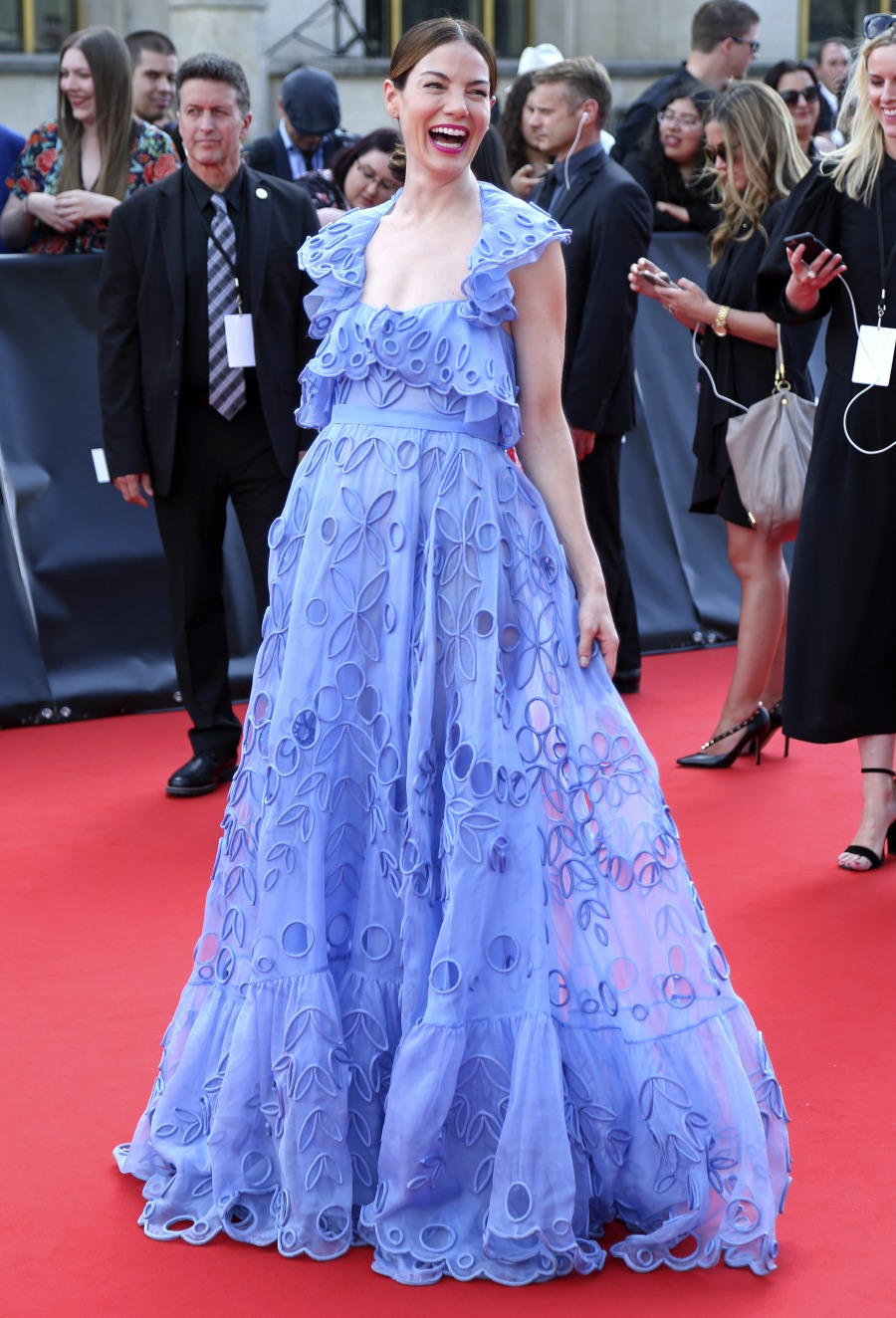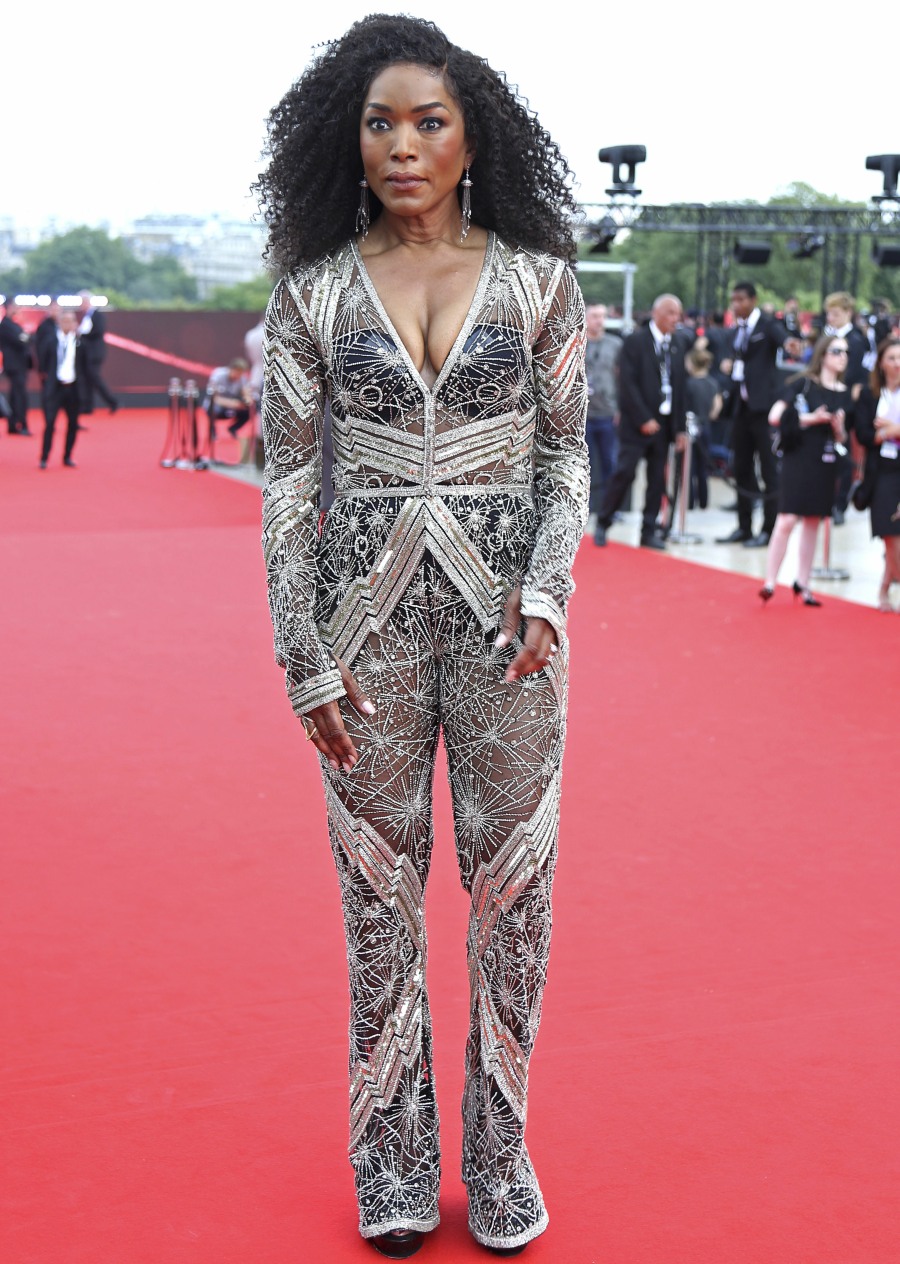 Photos courtesy of WENN.