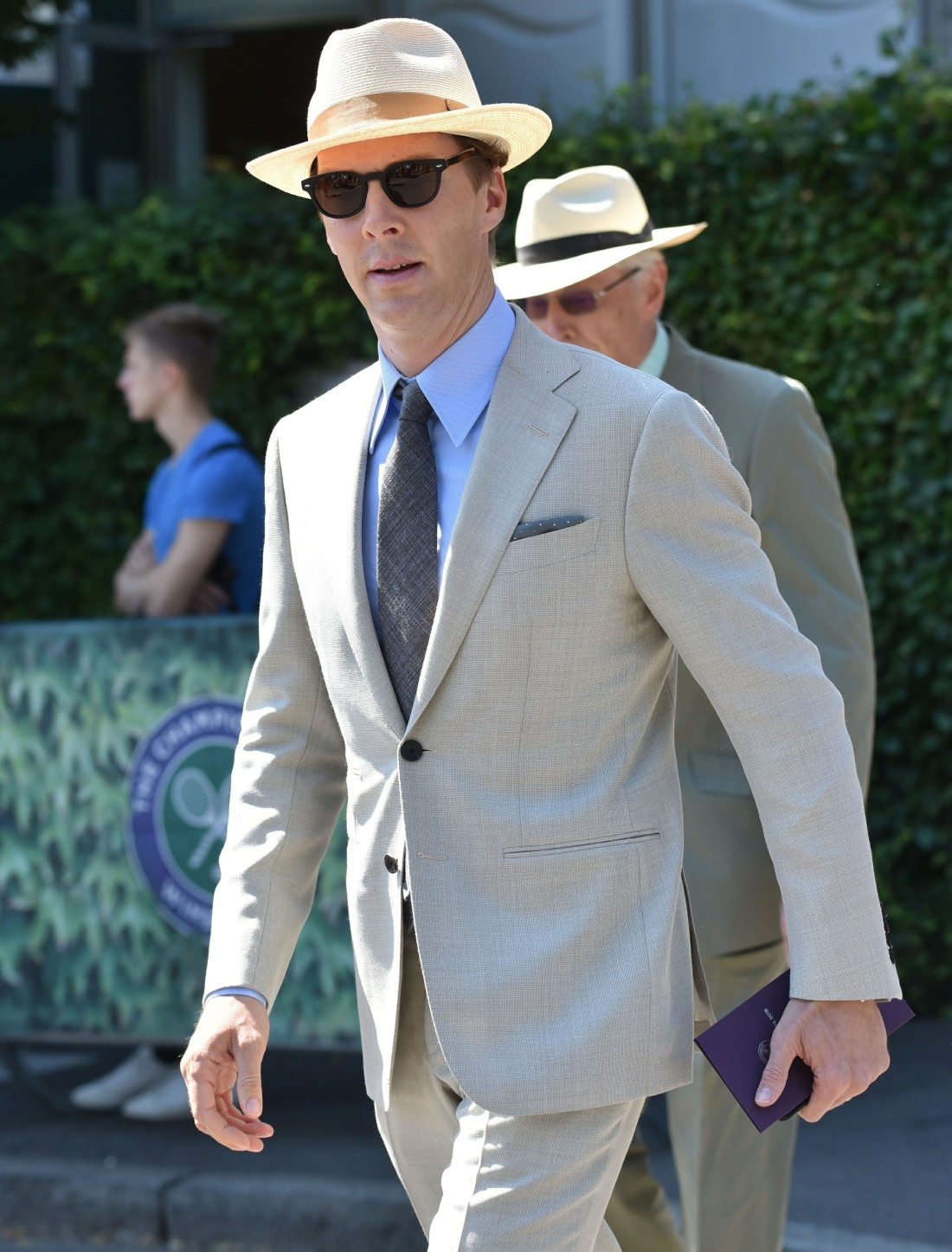 I tend to forget that Benedict Cumberbatch is a big fan of men's tennis. Over the years, he loves to attend Wimbledon matches – usually the final – while sitting in the Royal Box. He's also traveled to Paris to watch French Open matches in the past. Judging from which matches he tends to attend, I gather that he's a big fan of Novak Djokovic and Andy Murray. Since Murray withdrew from Wimbledon this year, Bendy was left supporting Djokovic in the final, where Djokovic made quick work of South African Kevin Anderson (Anderson beat Roger Federer in the quarterfinal, in one of the matches of the tournament). I realize that coming to Wimbledon for the final (especially being seated in the Royal Box) is a very special thing, but the final sucked and I have to wonder if all of these celebrities wouldn't have rather come to one of the earlier matches which were actually crazy-dramatic (Djokovic-Nadal, Delpo-Nadal, Anderson-Federer).
The dress code for men who get seats in the Royal Box is for a suit jacket and a tie. If you want to come in flip-flops and shorts, you can do that, you just can't sit in the Royal Box. So that's why Bendy looks so stuffy. Over the past two years, I swear to God, Benedict has gone from "odd-looking otter-heartthrob" to "stuffy middle-aged British bloke." This suit just emphasizes that.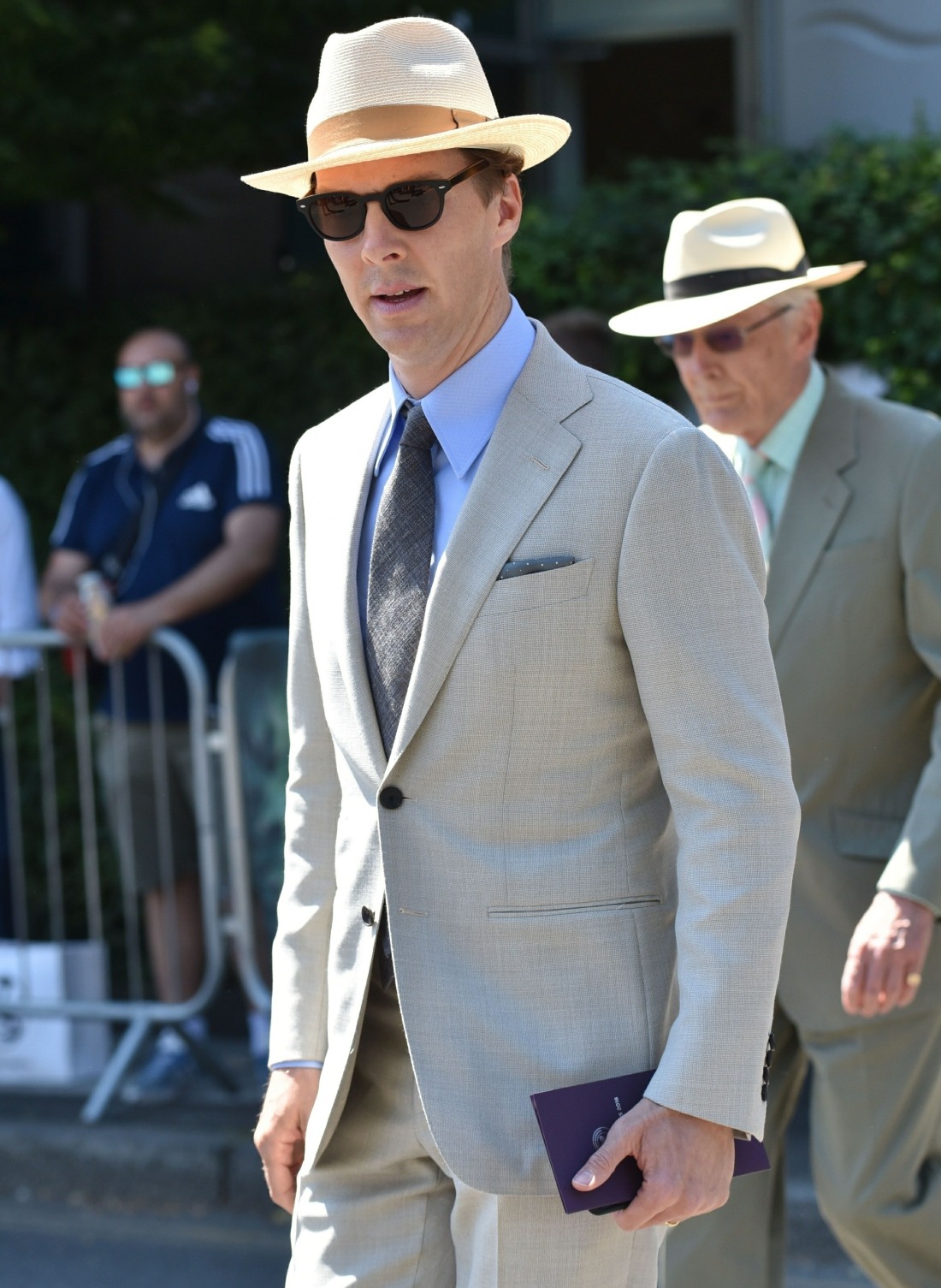 Also in the Royal Box: Tom Hiddleston, who was seated next to Bjorn Borg?!?!? Borg was actually a fixture in the Royal Box throughout the Championships – he even attended several women's matches, which was wonderful. It's nice to see a legend of the men's game take such an interest in women's tennis.
Eddie Redmayne and his wife Hannah were seated next to Benedict. (Benedict's wife Sophie did not come to Wimbledon – perhaps she's more of a Wawrinka fan? Or is Sophie like me, and she's a Del Potro mega-fan?)
Hugh Grant and his wife. Hugh is a big tennis fan – he's a regular in the Royal Box.
And here's Chiwetel Ejiofor with girlfriend Frances Aaternir. She's a model and they've been happening for more than a year. I'm sorry, CB!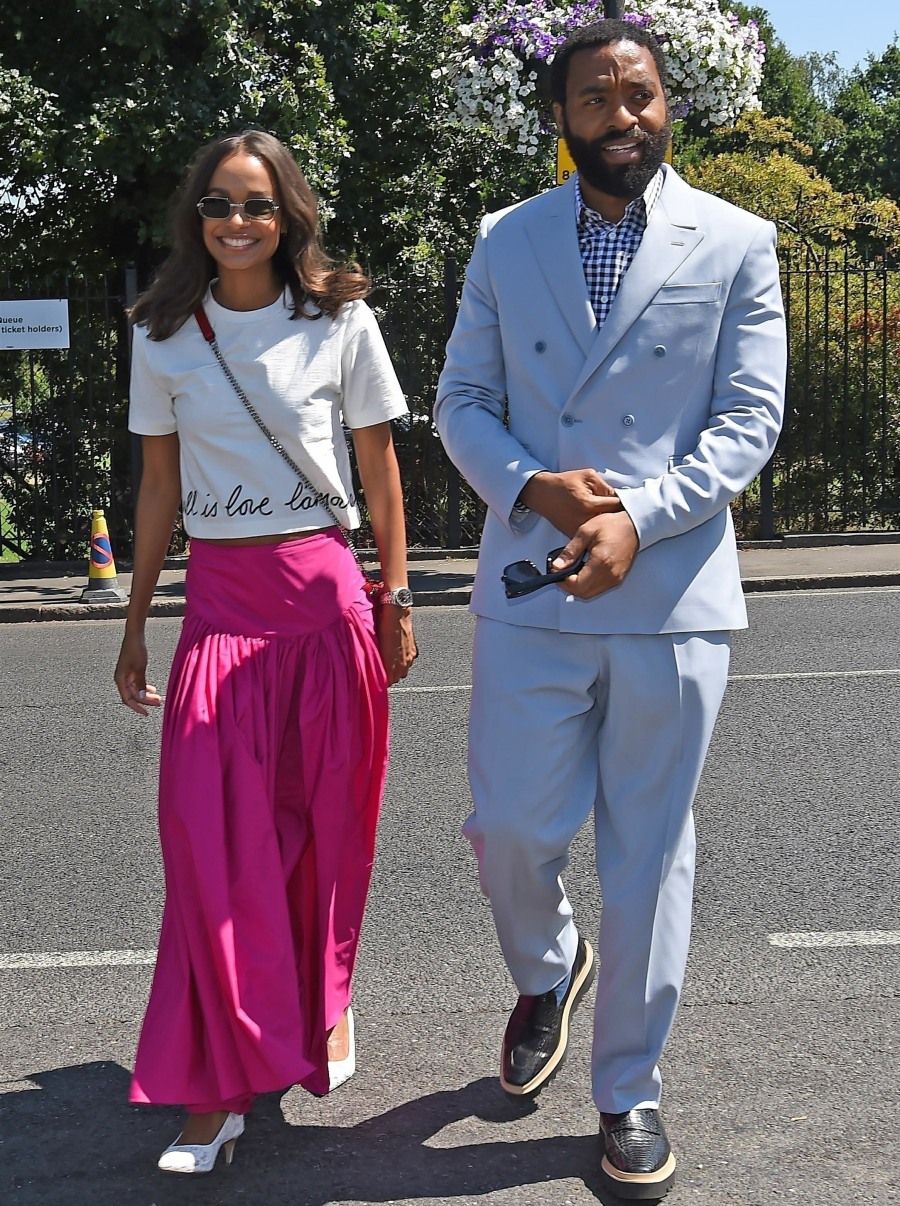 Photos courtesy of Backgrid, Getty.