Amanda Seyfried has a long form interview in Net-A-Porter The Edit. She met the journalist at a cafe near her home in LA, where she says she goes unnoticed. (Amanda also has a farm in upstate New York.) I usually really like Amanda, but she comes across as extra and try-hard in this interview. That could definitely be due to the writing style and may not be her regular personality. (We've seen this with pieces in Esquire a few years ago especially, when celebrities came across badly no matter what.)
Many of us have wondered if Amanda and her husband, Thomas Sadoski, were cheating on their respective partners when they first met on the set of a play in April of 2015. Thomas was married and Amanda was with Justin Long at the time. In Net-A-Porter, Amanda says that wasn't the case at all. Thomas was not flirty with her supposedly and it wasn't until they worked together again, in early 2016 when Amanda requested Thomas as her love interest in a movie, that they got romantic. This was their official line at the time and I thinks it's the first time either of them has mentioned it and defended the start of their relationship.
Her wedding was low key
We got married in Topanga, March last year. Just the two of us. And afterwards, I was like, 'Can we just go to Cheebo [a neighborhood cafe]?' It was awesome.

Why she had such a small wedding
I get married all the time. I was in a wedding dress last week. I also go to premieres where people take my picture. I just don't care about all that stuff.

She showed the journalist a photo in her wedding gown, eight months pregnant
Look at that f*****g belly! But I really wanted to have rings on in the hospital, you know? And what if something goes wrong, and he's not legally my husband?

Her plans for her family
I definitely want more babies. Maybe three? Or four? Or five?

Being a mom helps her speak up
I feel more empowered. Like, I'll say no, I can't do that press trip, because I'm spending time with my daughter. 'Oh, you want my top off for that part? How about we scrap that sex scene altogether? And no, I'm not wearing those thongs!'

She had a panic attack at 19 and was diagnosed with OCD and anxiety
At first, my publicist said, 'Don't talk about your anxiety.' And I thought, f**k you, actually. I want kids who are having weird thoughts to share them without stigma. And if that affects my career, so be it."

On meeting her husband when he was married
We were both in bad relationships. [He] never flirted, never disrespected his wife. That was another reason why I thought, later on, that I could marry him.

Amanda asked for Thomas as her love interest in The Last Word, they were both single & that's when they got romantic
It was amazing. It felt healthy and freeing and clean. We can tell the story without any guilt.

On MeToo and if she's had any bad encounters
I was lucky. I didn't deal with anything that my peers did. People have been s****y, but I'm pretty good at deflecting.
The last line I included above where she responds to MeToo was bad. She didn't need to add "I'm pretty good at deflecting," that makes it sound like she thinks women can control those situations, or at least that she has been able to. That reminds me somewhat of Drew Barrymore's bad take on sexual assault, where she said "I'm scrappy, nobody messed with me." NO. You were lucky. I hope this interview is a one-off and that Amanda comes across better in the future. As for whether she was "cheating" or not with Thomas when they first met, there's such a thing as emotional infidelity, where people can bond and establish a connection even when they believe there's no "flirting." If this interview was presented in a better context, I would give her more benefit of the doubt.
These pants are just wrong.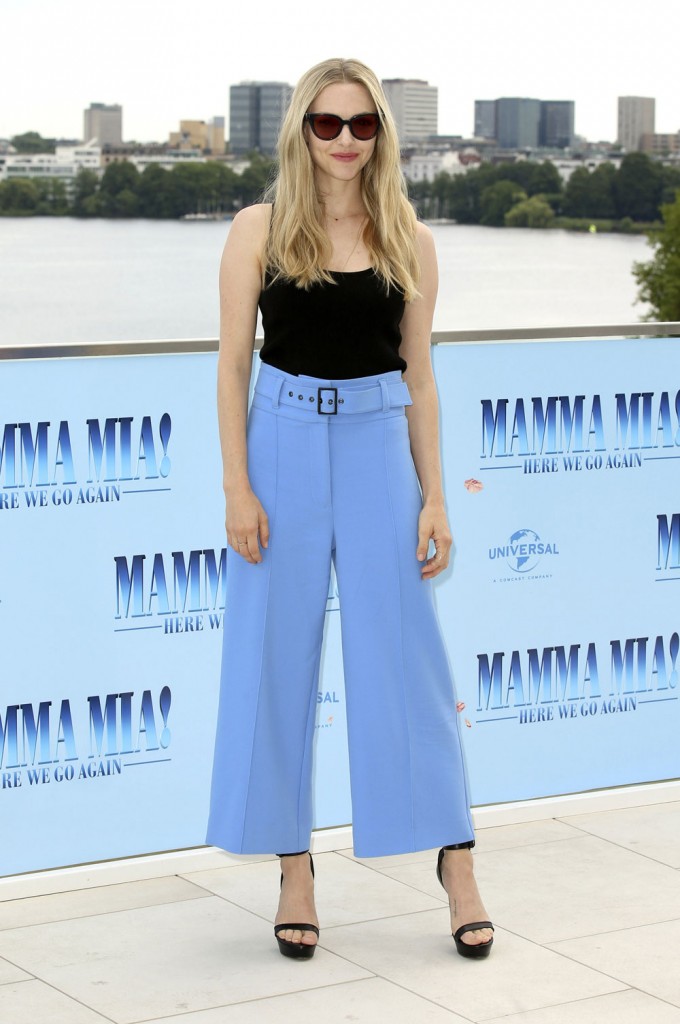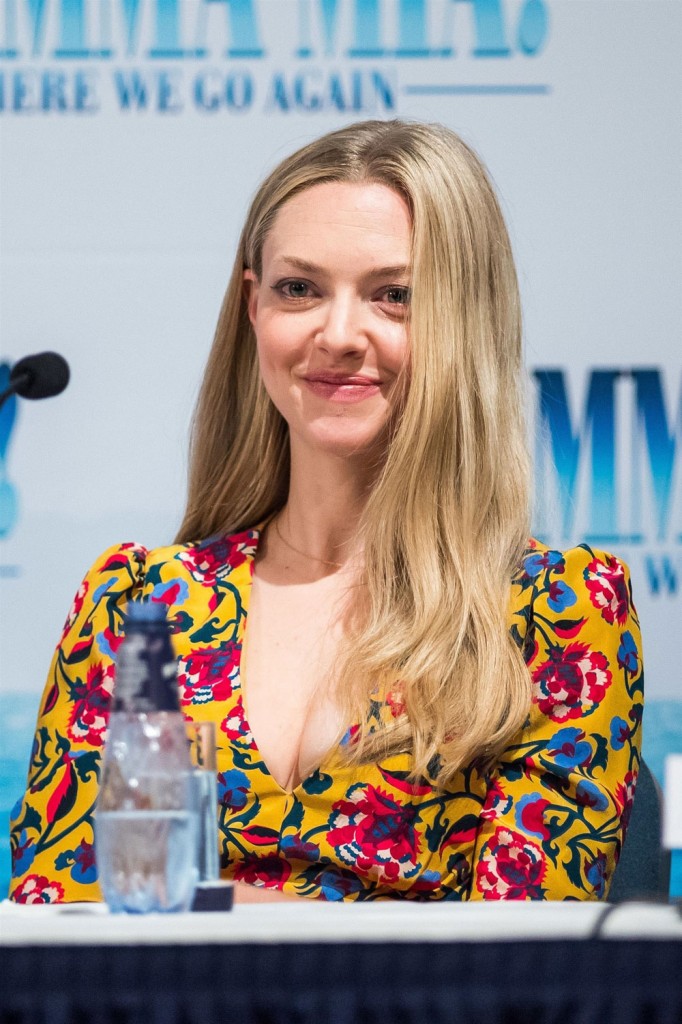 photos credit: Backgrid, WENN and via Instagram/Net-A-Porter