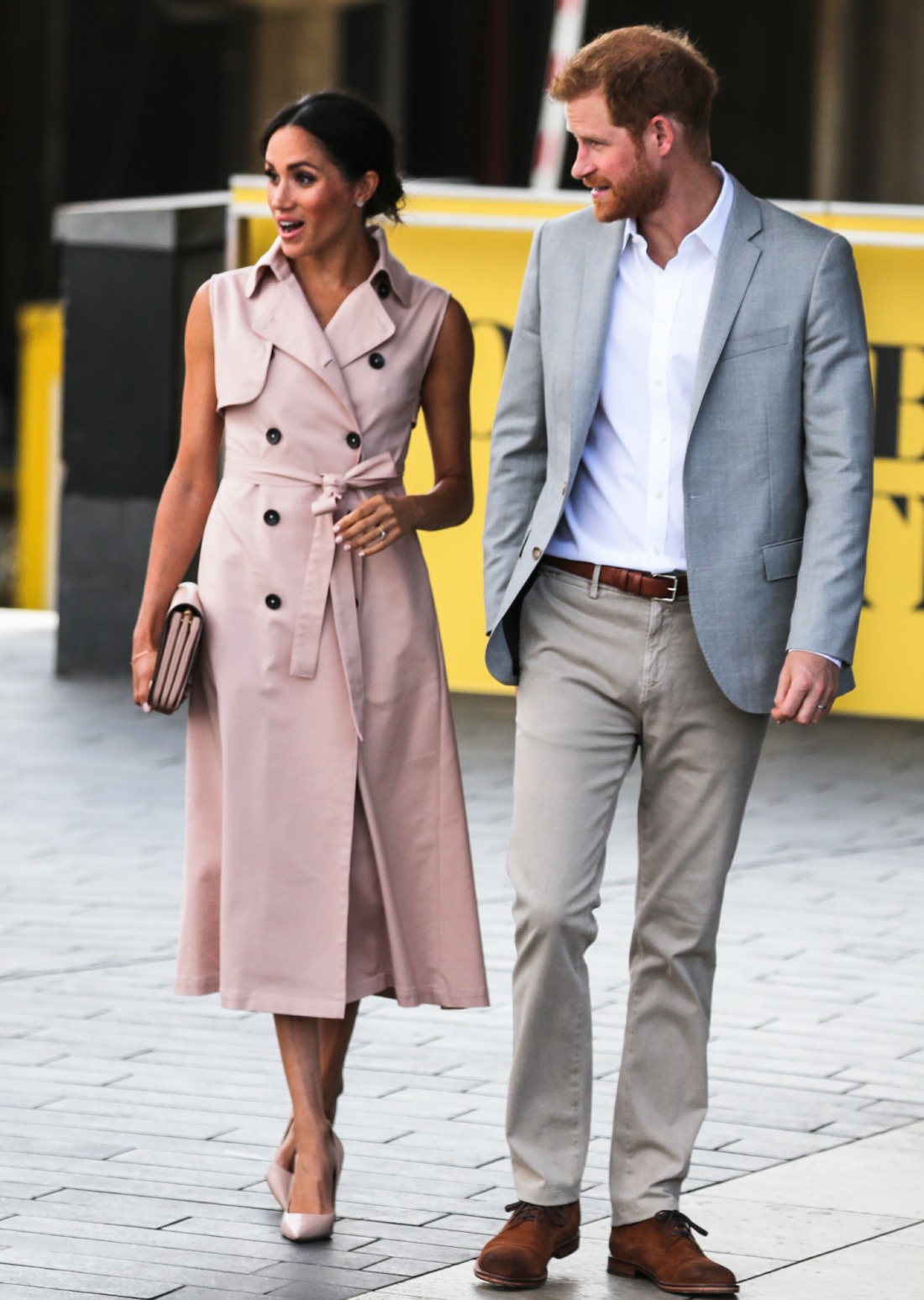 I like the fact that I can't even keep up with the Duke and Duchess of Sussex's schedule at this point, because they're working so consistently and making appearances every week now. That's how it should be, and that's how it always should be done. We had gotten used to the way the Duke and Duchess of Cambridge did things for years, which was "announce an appearance two months in advance and then act like the announcement was an event in itself." Today, Meghan and Harry visited the Nelson Mandela Centenary Exhibition at the Southbank Centre in London. These are some photos from their arrival.
For this appearance, Meghan wore a sleeveless trench-dress by the Canadian label House of Nonie. The House of Nonie is apparently an "ethical" label. Some nice things: I continue to enjoy the fact that Meghan chooses conservative hemlines. She's been wearing a lot of skirts and dresses which fall below the knee, and this dress is the same. It's good hemline for her, especially at the beginning when people are going f–king bonkers about fictitious "protocol" mistakes. I also like the summery color of blush, especially with Meghan's coloring. What I don't like: the general design of this dress, the buttons, and the belt. All together, it's just not the look. She looks like she's aiming to be Chic Inspector Gadget.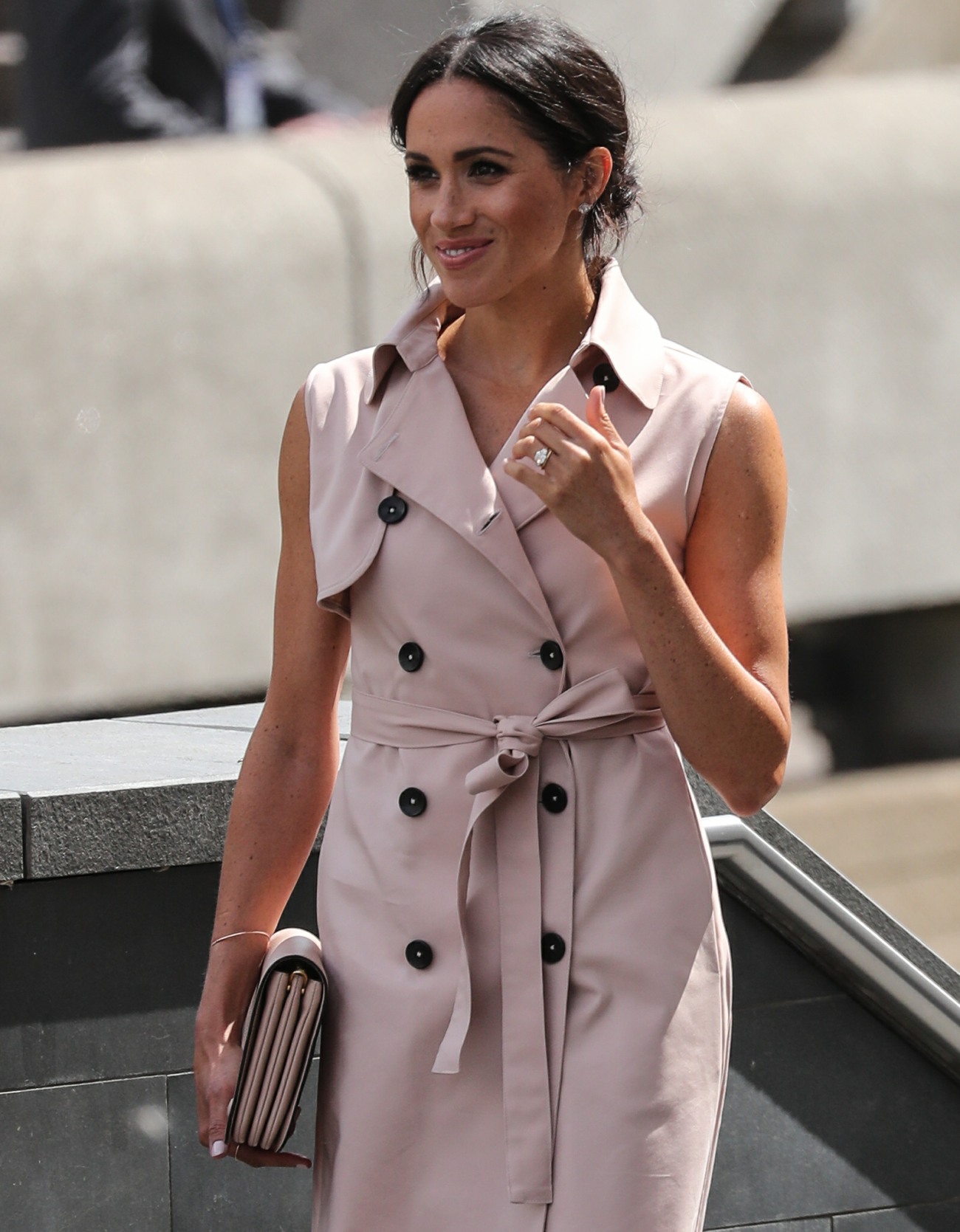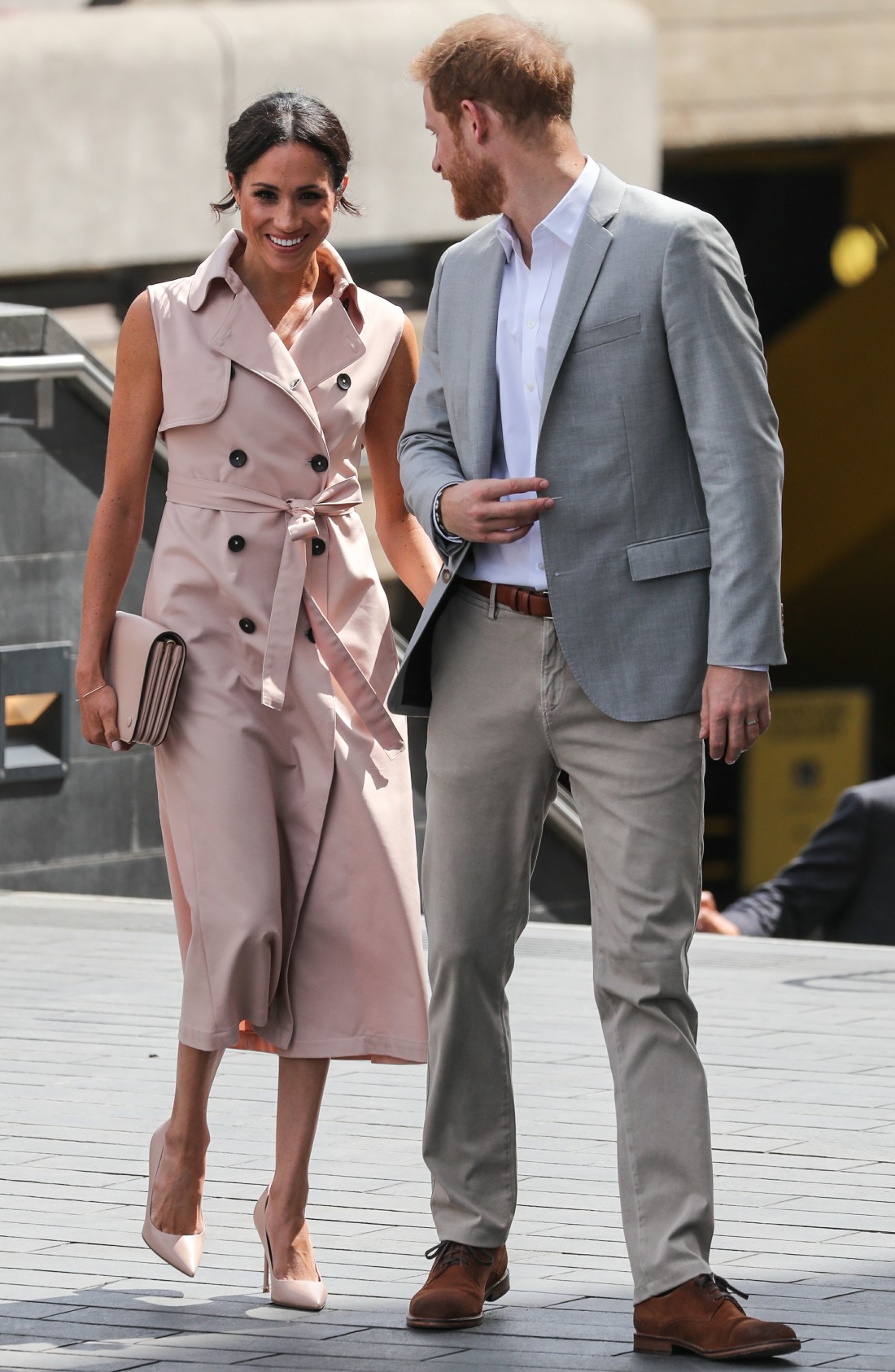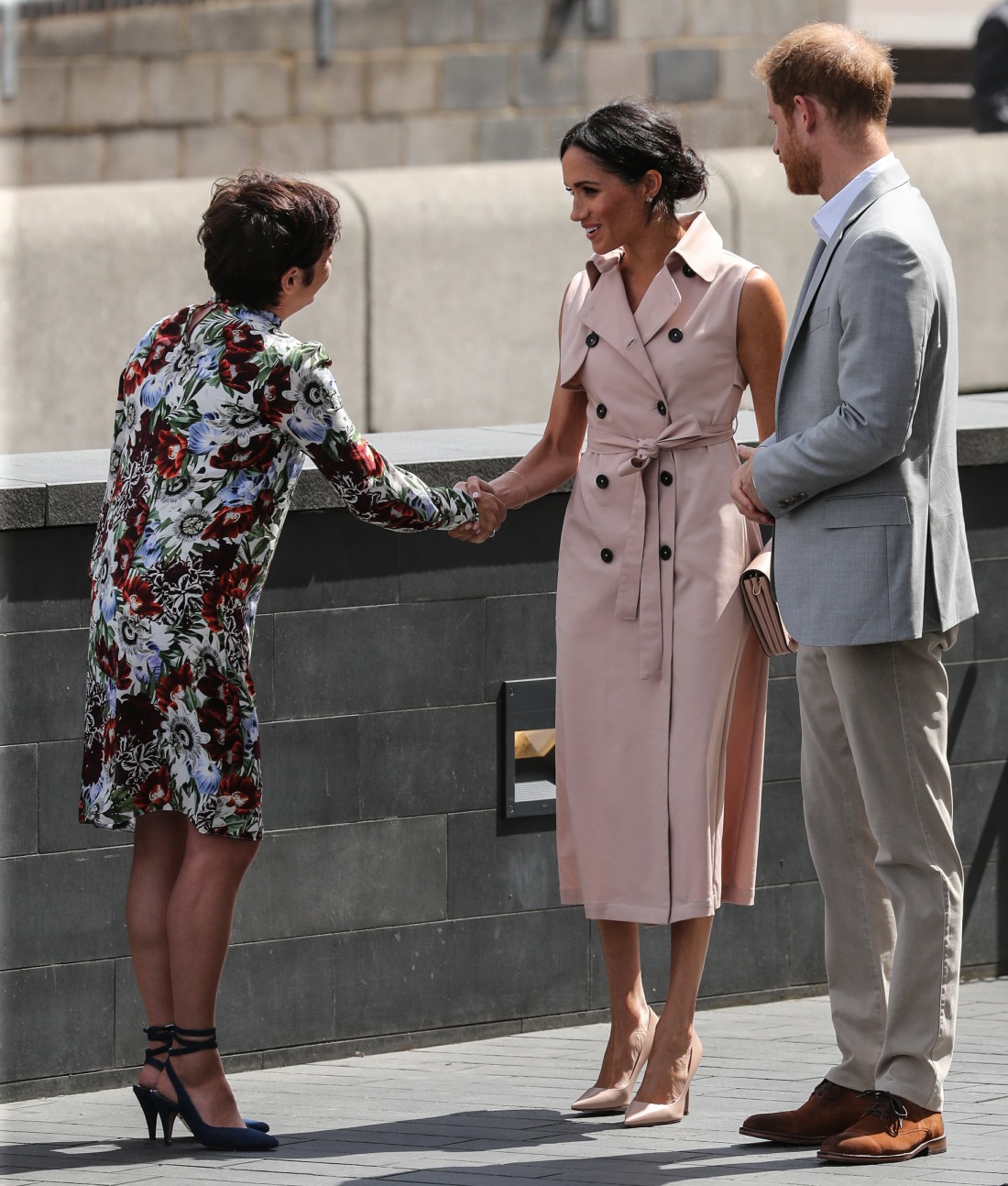 Photos courtesy of WENN.