Embed from Getty Images
Armie Hammer stopped by The Late Show with Stephen Colbert on Monday night to talk about his Broadway debut, in the play Straight White Men (he's also in the movie Sorry to Bother You, which I've heard nothing but good things about). He joked that, despite his theatrical training, "There are apparently a lot of traditions and superstitions, and I think I've broken them all," including whistling inside of the theater, which is a big no-no.
Armie has been getting great reviews for the play, which has attracted its share of fans, notably those who loved his Golden Globe-nominated portrayal of Oliver in the Oscar-nominated Call Me By Your Name. He told Colbert that they're very easy to spot, as they come not wanting him to sign their Playbills, but a piece of fruit, stating, "I get handed at least a peach or two at every stage door." If you are unaware of the significance of the peach, I defer to this thorough explanation from Vulture, which does contain some spoilers if you haven't seen the movie. If you're a tl;dr kind of person, just remember what Jason Biggs did to that apple pie in American Pie and you'll get the gist.
At first, he thought they were gifts for him, but was quickly corrected, which led him to speculate, "They're going to put that peach on a shelf because it has my signature, and in ten days it's going to putrefy and their entire place is gonna be full of fruit flies." Colbert likened it to an "art installation" and then Arie joked, "Yeah, watch it wither like Donald Trump's presidency." I knew I liked this guy for a reason.
The play, written by Young Jean Lee, has some historical significance, as it marks the first time a play written by an Asian-American woman has been produced on Broadway, which is pretty cool, but also far too long in becoming reality. It tells the story of "a father and his three adult sons who come together to celebrate Christmas over board games and takeout." But, below the surface, it "subverts the traditional family drama by becoming an exploration of American values, of capitalist belief systems versus social justice systems, and of identity and privilege." And now I have another reason to go to New York.
There's a lot of ground covered in this interview, and it's worth a peek if you have nine minutes to spare, especially when Colbert shows a photo of a tween Armie, complete with blue hair, and his mom. When asked if a sequel to Call Me By Your Name is in the works, Armie said, "I know that [director] Luca [Guadagnino] has a story; I know he's sketched out a rough idea of he wants to happen, but we don't have a script yet." Colbert joked that it would involve a "honeydew or watermelon." I'd like to see Broadway audiences lug those into the theater.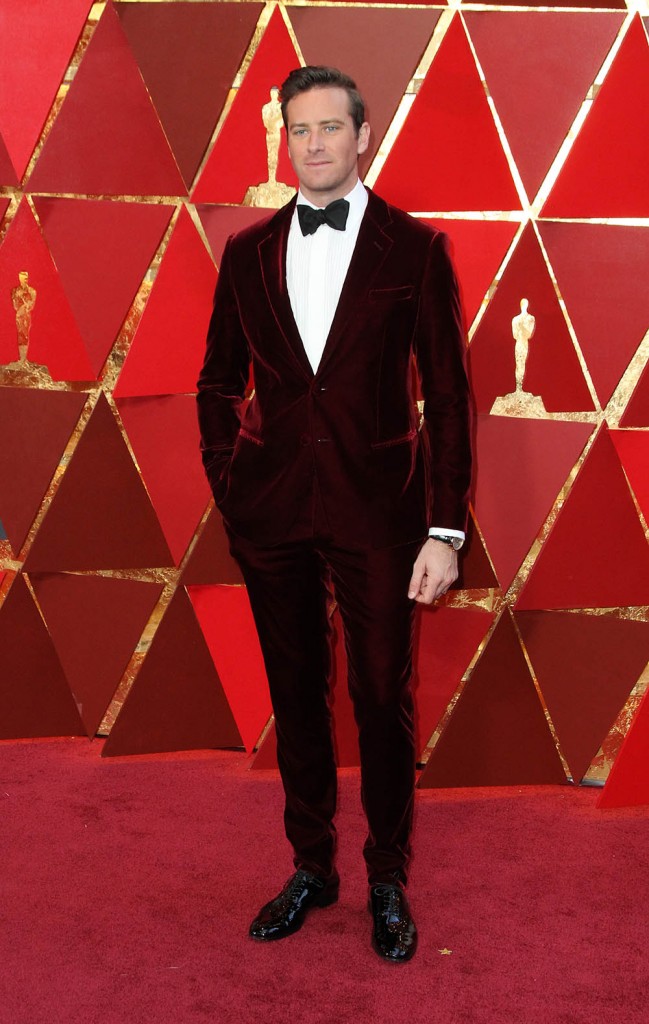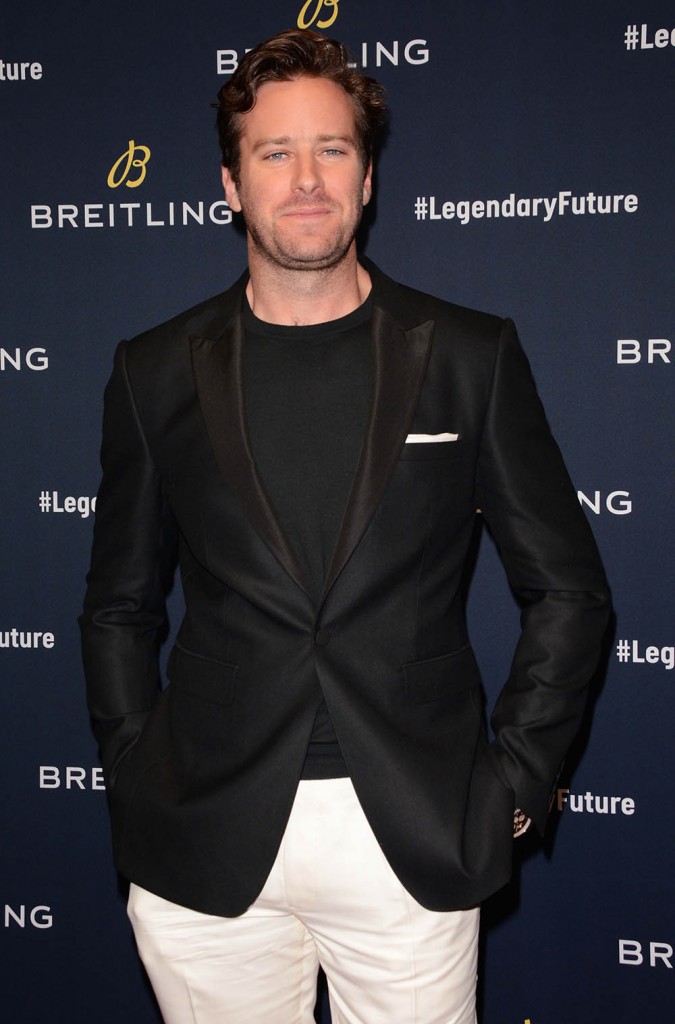 Photos: Getty Images, WENN.com