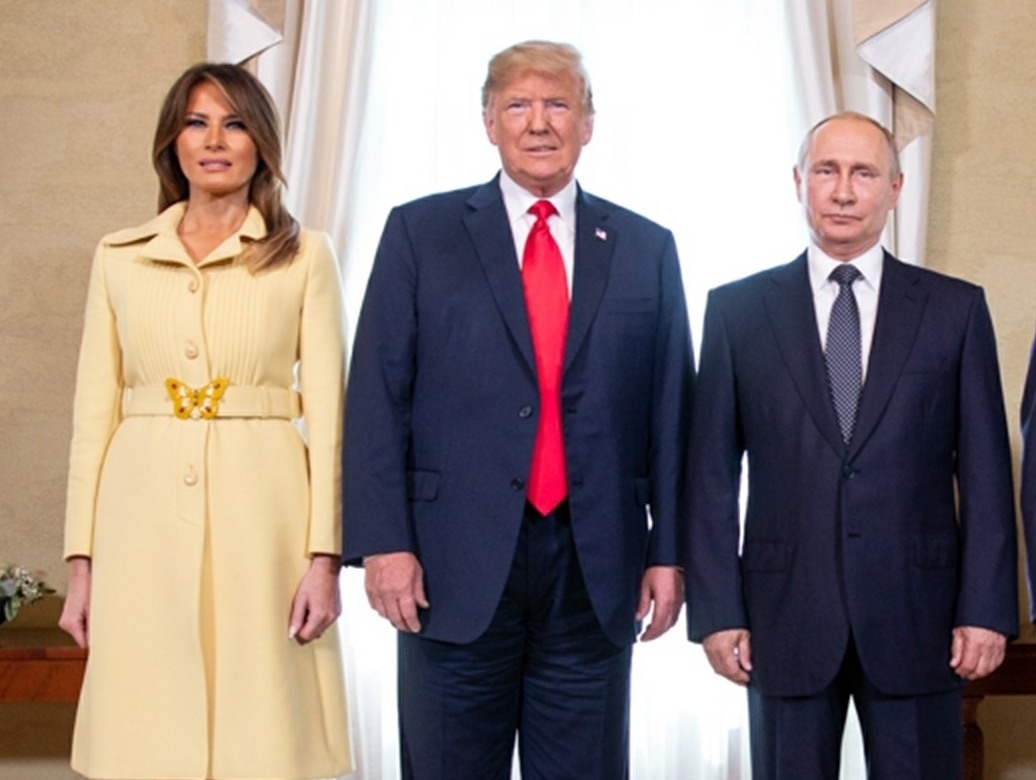 I Don't Care, Do U Care About Melania Trump? At this point, she shown us who she is and what she believes. She doesn't care about any of this. Now, that doesn't mean she actually likes or respects her husband. Not at all. Melania's life is a living hell, and one she made for herself. She hates her husband. She loathes the White House. She can't stand doing any kind of First Lady work. And she doesn't even bother to hide her sheer terror when meeting Vladimir Putin, the man who owns her husband's ass. Watch this video, which has been making the rounds this week. Just watch Melania's face after the handshake.
Here it is in close-up:
watch Melania's face, she's terrified. I'm starting to feel for her. #Putin pic.twitter.com/VvgkRpze7s

— SUNNY CARTER (@iamsunnycarter) July 16, 2018
Is it terror? Is it a look of "OMG I CAN'T BELIEVE HE'S REALLY DOING THIS"? It's like that record-scratch moment and we hear Melania's inner monologue: "That's the very moment when I realized that my husband was going to end up in jail, and I would be joining him there."
At the Treason Summit, Putin also tossed a soccer ball to Trump, who then tossed it to Melania. Everyone's like "gotta check that soccer ball for surveillance devices, hahaha." It's funny because those people actually believe that Putin hasn't already installed surveillance devices in the Oval Office and West Wing.
Russian Pres. Vladimir Putin gifted Pres. Trump a soccer ball: "Now the ball is in your court."

The president tossed the ball to Melania Trump to give to his son Barron. https://t.co/GfjCLH0d0n pic.twitter.com/yzSNp6PAxS

— ABC News (@ABC) July 17, 2018
Photos courtesy of Getty and Backgrid.