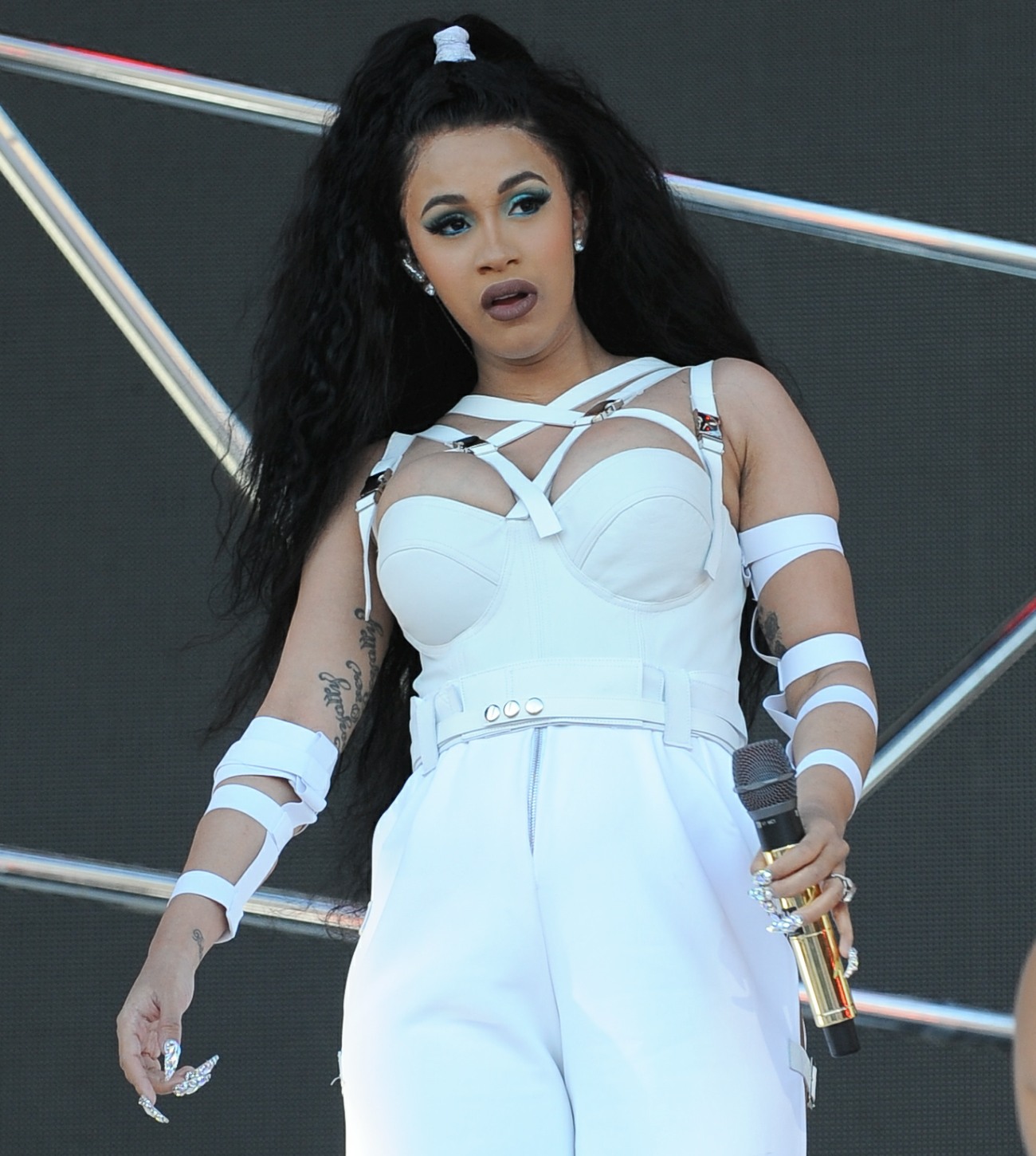 Cardi B gave birth to a healthy baby girl on July 10th. She named her daughter Kulture Kiari Cephus, which… I still sort of like. I mean, Cardi was never going to name her baby Elizabeth or Mildred, so Kulture is what we get. Considering Kulture isn't even two weeks old, I think it's a bit early to speculate about Cardi's plans to return to work or how she's going to handle new motherhood with her career. Just let her chill out and rest and enjoy her baby. But Cardi did post an Instagram where she revealed that her family is helping her a lot and that she has no plans to hire a nanny.
Cardi B is marching to the beat of her own parenting drum. The "Drip" rapper thanked her family in an Instagram video for all the help they've been providing since she welcomed her baby girl, Kulture.

"I'm a very blessed person. I know y'all see all the blessings that God be giving me in my life, but one thing is that I've been blessed since birth," Cardi B said on Tuesday. "I've been blessed since I came out of my mom's vagina because of my parents. Those are my biggest blessings, and I'm so thankful and I'm so grateful for them….I have not gotten a nanny yet. I just want to learn how to be a mom. I want to enjoy every single second of it since I'm going back to work."
It must be great for her to have her family close by. She says in the video that her mom hasn't left her side, her dad has been running errands for her and her sister is there too. That's wonderful for her. My guess is that she probably doesn't want to hire a nanny anytime soon, especially with her family so close by, but the nanny situation might change when she's back on tour, or back to working full-time, whenever that might be. Just let her enjoy the baby, people!
Photos courtesy of WENN.