Hailee Steinfeld is just 21, which surprises me as I would put her around 25. She's been around the celebrity scene for so long it just seems like she's older. Plus she comes across as mature and well spoken. She has an interview with People to promote her partnership with athletic clothing brand Mission. (Side question: why are athletic clothes so expensive? I refuse to buy prestige brands as it seems like such a ripoff.) She's also currently on tour with Charlie Puth.
Hailee talked to People about seeking validation from social media and about exercise, which she considers a kind of therapy. (My words.) Her dad is actually her personal trainer, and this sounds like a nice way to spend time with family. At that age I didn't have much to do with my parents as I was setting out on my own (aka getting wasted). Here's some of what she told them:
"Scrolling through Instagram, I've been guilty of comparing myself," Steinfeld, 21, tells PEOPLE. "But instead I'm like, 'Wow, I admire her dedication. If I want that, I can work for it.' You can feel unconfident, that's normal. But you can also do whatever you want to feel confident, and if that means changing something about yourself, do it. There's nothing wrong with that."

The Pitch Perfect star, who's partnered with activewear brand Mission, has learned that social media isn't where she should search for acceptance

"It's definitely not a place anybody should go to for validation — I can't find it there," she says. "I think you've got to find it within yourself, and if you're going to post something, post it because you love it or you like the way you look or you like what's in the photo. That way you don't necessarily care what people have to say about it…"

On days when she's feeling low, Steinfeld will turn to a workout to "sweat it out."

"I love to get it all out that way," she says. "It' a form of escape."

Workout time often doubles as family time for Steinfeld, who's trainer is her father Peter. "He's one of my best friends," she gushes. "It's hard for me to listen to anybody else because I really think he's the best."

But she did have to establish a few boundaries when training with dad. "There were times when I was like, 'You're my dad when you're my dad. You're Pete when you're training me, and that's it,' " Steinfeld says. "But then he'd be pushing me and I'd be like, 'Dad, I don't want to do that!'…

The pop star also tries to eat at multiple small meals throughout the day, but says she occasionally indulges in sugary treats.

"Last night I had cake and promised myself, I'm gonna have half [a slice]," Steinfeld says, before admitting she had two. "I have a major sweet tooth. It's an issue, but I get by."
The stuff she says about social media is similar to what we've heard from other celebrities and it's common sense. It must be hard to avoid for famous people. That's sweet that she calls her dad her best friend! I can relate to exercise helping you feel better and I like how she phrases it, "get it all out." When I'm stressed, upset or depressed I just do hard cardio like spinning or running and I feel better afterwards. It gets to be an issue when I'm injured or when I have my period and feel like I have no other options. (It makes me feel like I can kick ass no matter what though.) Also, there's no shame in eating cake, ice cream or jelly beans. I try not to think of foods as good or bad. Sometimes you have to have that second slice.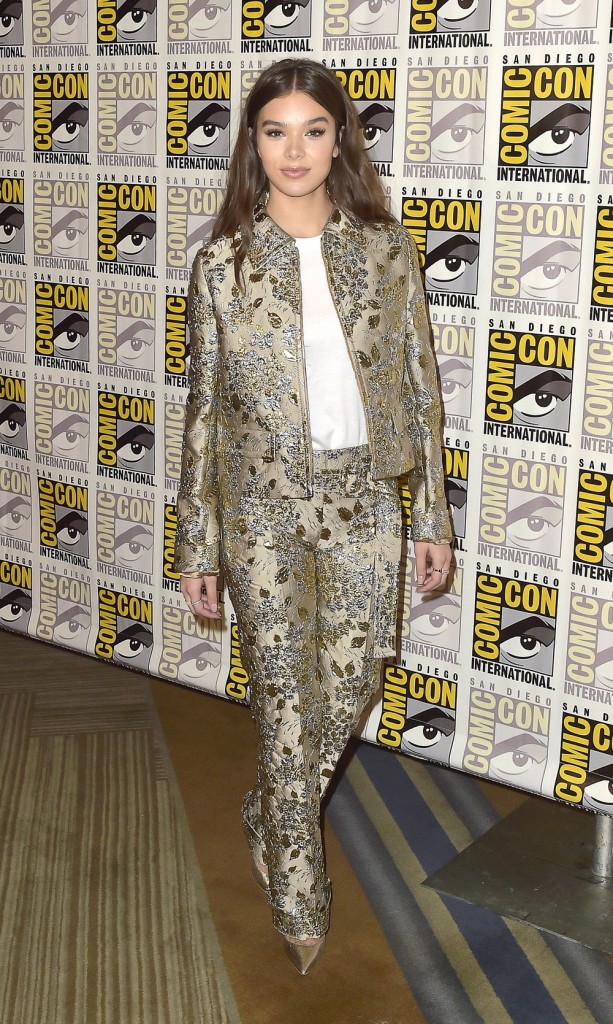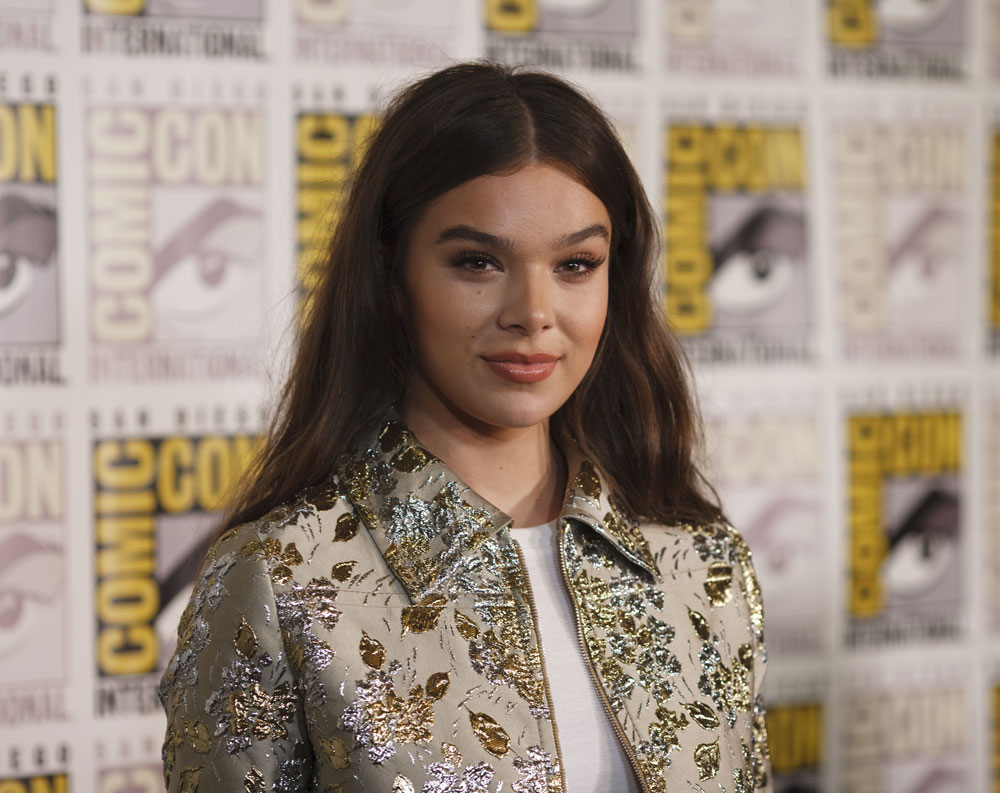 Photos credit: Instagram/Hailee Steinfeld and WENN