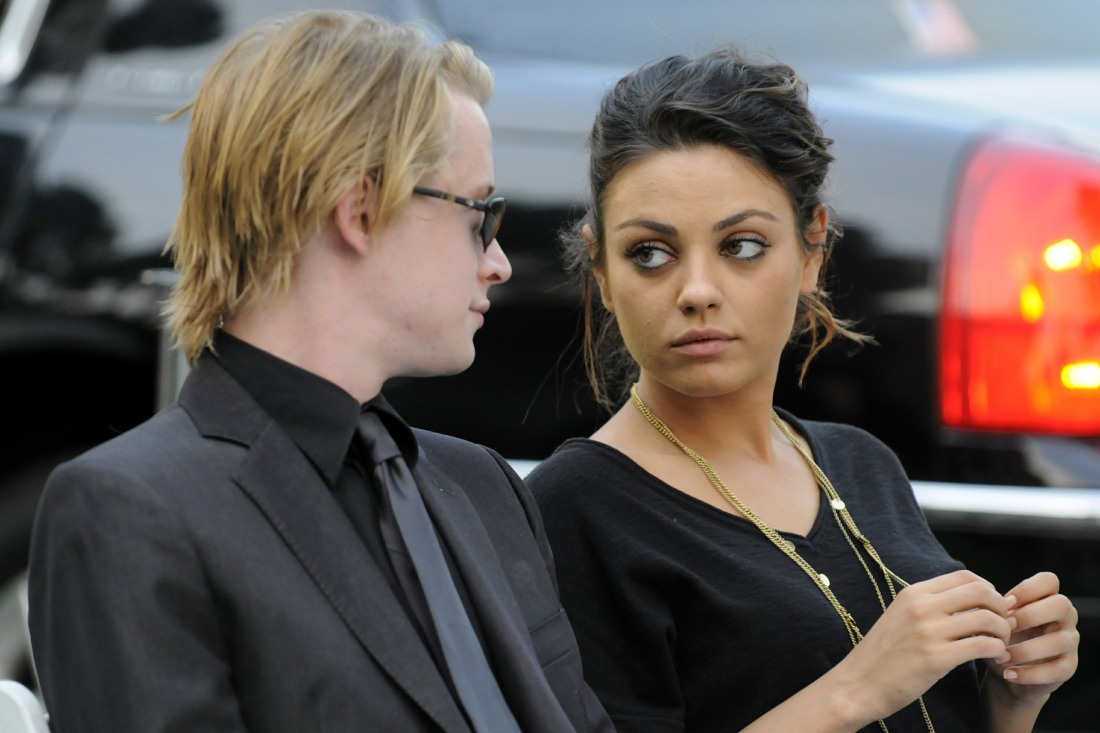 Mila Kunis sat down with Dax Shepard for his Armchair Expert podcast, to promote her new movie The Spy Who Dumped Me. The movie looks somewhat cute, and it's always nice to see a female-led action-comedy. Even though I'm still sort of full of hate about Mila being with Ashton Kutcher (she could do so much better!), I have to admit… she does come across as "real" most of the time. There are exceptions, of course, but I liked what she said in this podcast about relationships and Macaulay Culkin and Ashton.
Her relationship with Macaulay Culkin ended in 2010: It was "a horrible, horrible breakup… I f—— up. I was an a—— in my 20s and I'll be the first to admit it. And that's something that took me a long time to come out and be like, 'Yeah, you know what, I was a d—,' and accept it and I own it now. And it's f—— up what I did. It's f—— up what I did and it's f—— up how I did it. When I got to be a single I said, 'I just need to figure myself out.' I genuinely need to know why I did what I did, and, like, regroup myself as a human being."

Whether she's forgiven herself for what happened: "You know, it's been so long like I feel like enough time has gone by. I think enough mutual friends have been like, everybody kind of forgave everybody for what went down."

Whether there was any 'blowback' when she started dating Ashton: "I don't have social media, so there probably was, and I was just shielded from it by him. … I guess I didn't realized what [any repercussions] would be, but I was like, 'This is either going to go one way or the other.' I told my mom I was seeing him. We were driving up Laurel Canyon, and I was like, 'Mom I have to tell you I'm dating somebody. And she was like, 'Oh tell me! Who are you dating?' And I was like,'You've got to brace yourself for this one … I'm dating Ashton Kutcher. And she literally was like, 'Shut the f—k up' in Russian. I was like, 'No I'm serious. I also may be in love with him so… There were so many thoughts that she couldn't process. … There's so many versions of his life that people thought he was that he wasn't."
Mila's mom is a hero. I love that her mom reacted that way, with horror. It really is appalling, the fact that Ashton Kutcher could score a woman like Mila. As for what she says about Macaulay… they were together for eight years and they were pretty low-key about it, and yes, that relationship covered the late-teen and early-to-mid 20s where a lot of people are just a–holes in relationships. My theory is that she cheated on him? I think that's what she's alluding to. I think I know who she was banging on the side too: Justin Timberlake. That's just my gossip theory!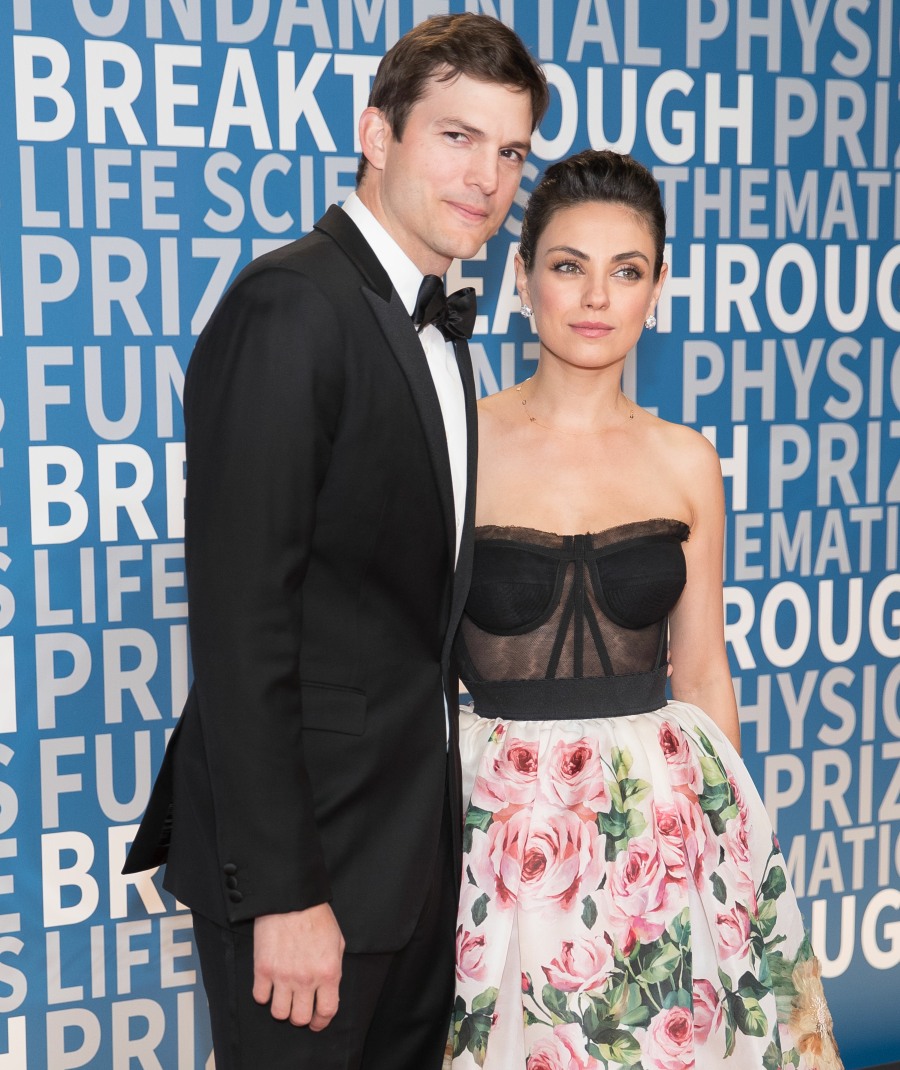 Photos courtesy of WENN.