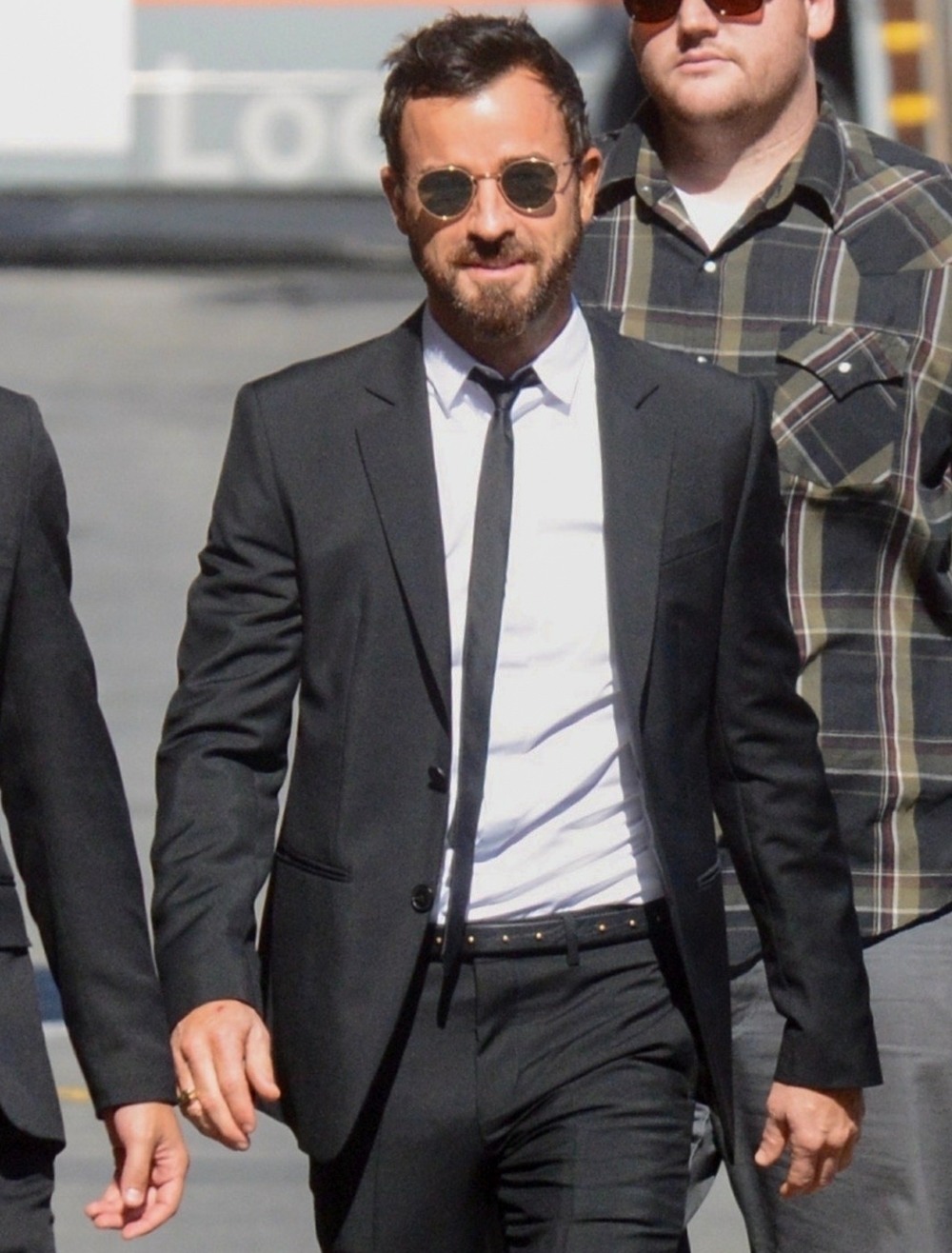 Justin Theroux is promoting The Spy Who Dumped Me, where he plays "the spy" who dumps normal-girl Mila Kunis and she and her friend try to help him or find or something. It doesn't really feel like Justin has ever "gone away" this year – he's been attending events in New York and Europe, he's been shilling for Louis Vuitton, he's been getting pap'd all over New York in various EDGY sleeveless shirts. And of course, he's been dating, and there's been a lot of speculation about who he's dating. I mention this because Jimmy Kimmel did not bring up any of this when Theroux made an appearance on Monday night's episode. Kimmel also didn't bring up the fact that as the months go by, it's looking more and more like Justin and Jennifer Aniston were never legally married, as neither of them has made any moves to actually file for divorce or file for separation. It's extremely weird how NO ONE is talking about that.
Anyway, Justin and Jimmy Kimmel are friends – or they're very friendly – and so Kimmel just sort of soft-balled him throughout. Here's the first part of the interview where he talks about The Bachelor franchise and then he talks about how he moved to New York and befriended the Queer Eye Guys. There's a lengthy conversation about how the Queer Eye Guys don't know what female anatomy looks like.
In this clip, he talks briefly about the movie, then he discusses boxing and sparring with a 5'4" woman named Claire.
It is the weirdest thing in the gossip world that no one is talking about Justin and Jennifer's split anymore and how it seems like they weren't even married.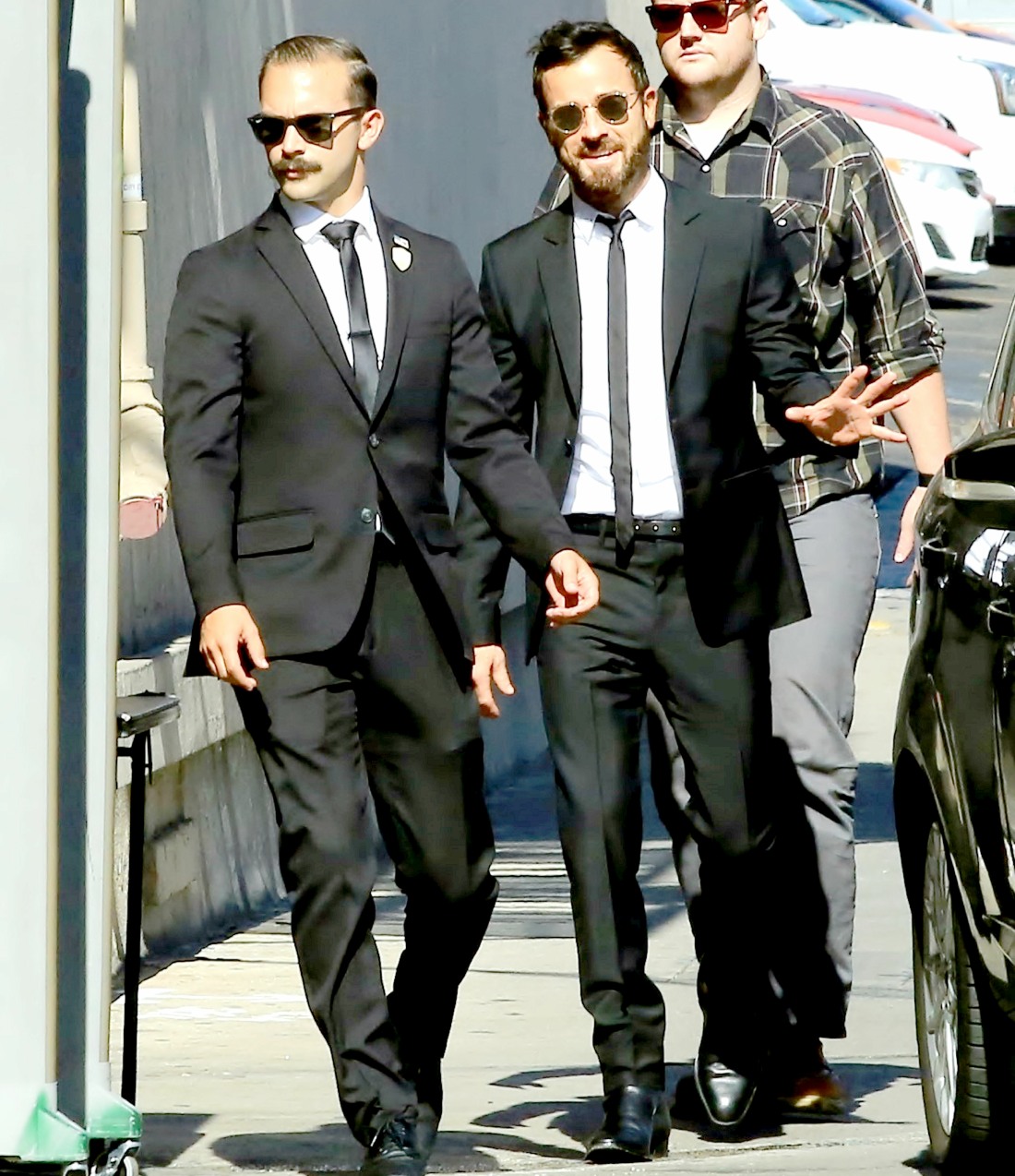 Photos courtesy of WENN, Backgrid.