I really admire Jennifer Lopez's commitment to working hard to get results. It's pretty obvious that her workouts are, well, working, because she looks amazing.
Jennifer showed off her efforts in a series of photos commemorating her birthday week celebration, as she turned 49 on Tuesday. Jennifer and her boyfriend Alex Rodriguez took their kids, her twins Max and Emme and his daughters Ella and Natash,a to the Bahamas for a beach-themed birthday.
The singer showed off her curves and rock-hard abs in a barely-there black bikini, surrounded by friends and family and clothing a bottle of champagne. She captioned the shot, "Current birthday situation…yup."
Alex also shared photos of his bikini-clad girlfriend and wished her the best on her 49th, writing, "For someone who has been about giving everything she has 365 days a year—to our children, our families, the world—I hope today, we can give you all the happiness you deserve."
The Lo-Rez clan celebrated Jennifer's birthday, as well as Alex's, who turns 43 on Friday, at a beachfront home. A source told E! News that the family spent their first day there frolicking in the surf and making sand castles. The source noted that, "The kids are all very good friends and love hanging out together. They were running around playing games and splashing in the water."
While the kids were at play, Jennifer and Alex got to enjoy some relaxation and "alone time." According to E!, they took lots of photos and "loved being outside and strolling along the beach." After the sun set, "They just listened to the waves as a family and then went right inside their house for dinner."
Jennifer shared some photos from her birthday evening celebration, "a small gathering with the kids and some family and a couple of close friends," on Instagram and thanked her fans for their well wishes.
I'd say I'd like to rock a bikini like Jennifer does when I turn 49, but that big day already happened for me, so now I've got something to strive for when I hit the mid-century mark next April. Happy Birthday, Jennifer.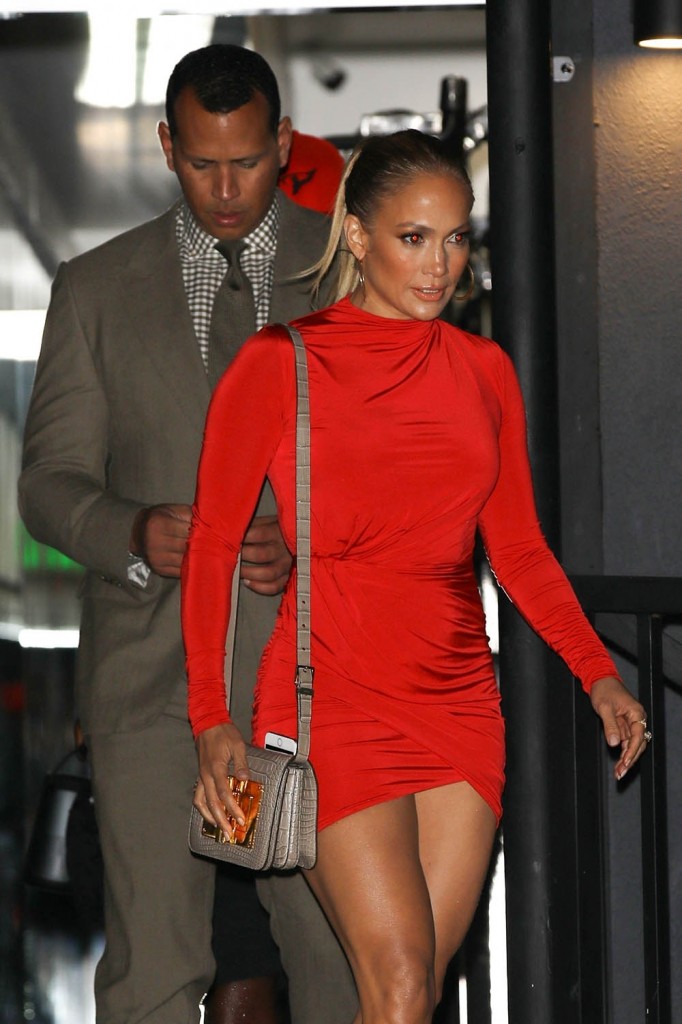 Photos: Instagram, Getty, WENN, Backgrid