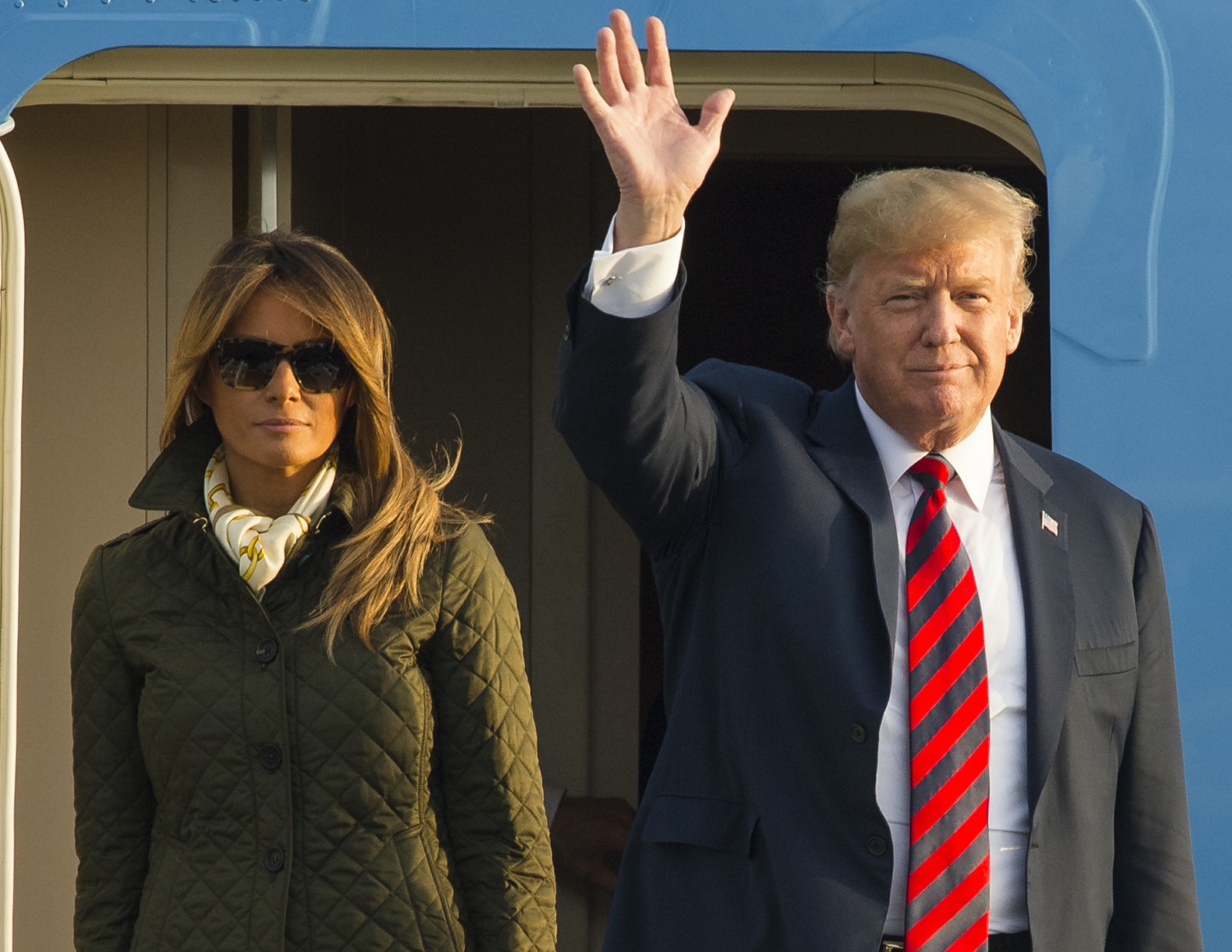 I mentioned this in yesterday's story about Michael Cohen's tape of he and Donald Trump discussing payoffs to former mistresses. That story was broken by CNN, and just hours before CNN broke the Cohen-Trump tape story, the New York Times had a story about Trump throwing a massive tantrum because Melania had one television turned to CNN while they were traveling on Air Force One. I didn't expect to hear anything more about it, but that's because I forgot that Melania and her spokeswoman Stephanie Grisham are nonsensically petty. Melania actually had Grisham issue a big statement about the whole "TV turned to CNN" story.
There are hundreds and hundreds of TV channels in the U.S. There's Bravo, TV Land, QVC, and several others. And according to her spokesperson Stephanie Grisham, First Lady Melania Trump can watch any of them. Grisham's brag was in response to an inquiry from CNN reporter Kate Bennett, who asked whether the First Lady had any comments on the newly released Cohen tapes (in which the president can be heard discussing with his former attorney Michael Cohen how to buy the rights to a former Playboy model's story about her alleged affair with him) and a recent New York Times report that the president was upset when he saw Melania watching CNN on Air Force One instead of his channel of choice, Fox News.

"Did you know that every 15 minutes a baby is born with NAS?" Grisham responded, referring to neonatal abstinence syndrome, a drug-related condition the First Lady plans to tackle with her confusing "Be Best" campaign. "Maybe you'd like to talk about the 160,000 kids who skip school every day for fear of being bullied, or that 280,000 students are physically attacked in schools every month. Seems kind of silly to worry about what channel she watches on TV (any channel she wants btw) or if she heard some recording on the news."
"Any channel she wants btw…" Melania Trump do what she wants. Melania Trump don't really care DO U? We've gotten to the point where the First Lady's office is actually issuing unhinged statements about this. We're just beyond. Besides, that's not really a denial of the NYT story – the story was that the Orange One had a tantrum, and that taxpayers are probably going to have to foot the bill for additional TVs for the Trumps so Melania can watch her precious CNN. Ha.
As for Trump's Orange Fatwa against CNN… yesterday, he banned a CNN reporter from an open press event in the Rose Garden. CNN issued a statement:
Statement regarding CNN press access at today's White House event. We demand better. pic.twitter.com/s4lSTcHVak

— CNN Communications (@CNNPR) July 25, 2018
The White House Correspondents' Association issued a statement too:
WHCA statement: "We strongly condemn the W.H.'s misguided and inappropriate decision today to bar one of our members from an open press event after she asked questions they did not like. This type of retaliation is wholly inappropriate, wrong-headed, and weak. It cannot stand."

— Kyle Griffin (@kylegriffin1) July 25, 2018
Sure makes the media's performative outrage over Michelle Wolf's "smokey eye" joke look kind of stupid in retrospect, right?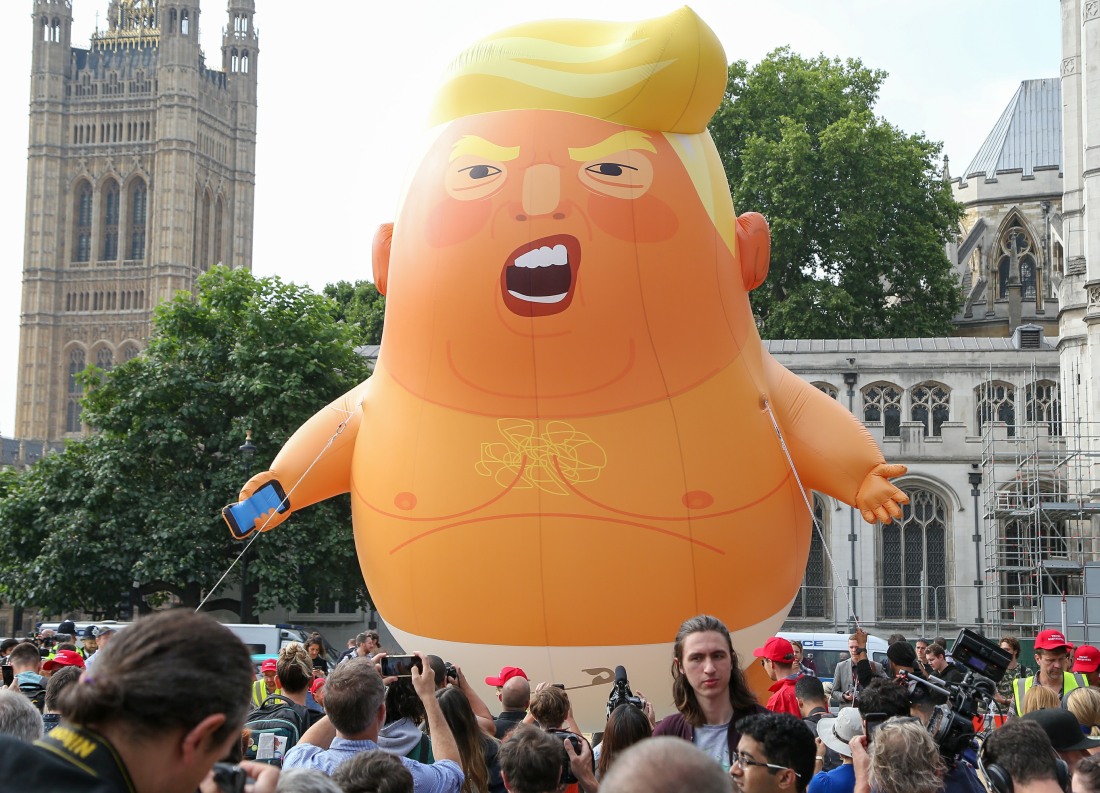 Photos courtesy of WENN, Backgrid and Pacific Coast News.