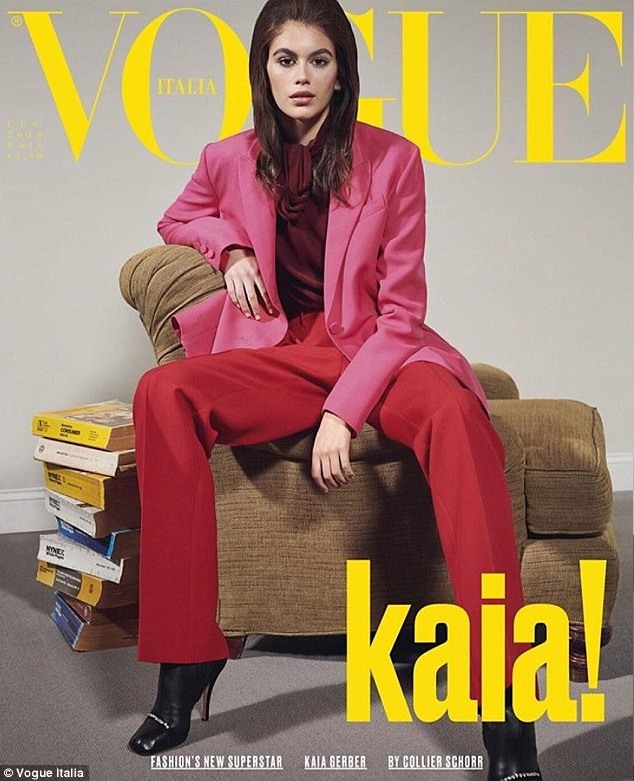 Again, Kaia Gerber is only 16 years old. She'll be 17 in September. She could easily pass for 14, which was her age when Cindy Crawford started helping Kaia's modeling career. Kaia has been a "thing" in the fashion industry for a good two years now, accumulating modeling contracts and walking runways for some of the biggest shows in New York and Paris. I have my concerns – about her age, about whether this is really what Kaia wants – but I guess I'm in a quiet minority. Everybody else is super-jazzed that Kaia is a model now, and the fashion industry is going out of their way to give her magazine covers and jobs. Kaia covers the latest issue of Vogue Italia – the cover isn't that great, in my opinion. But again, I guess I'm in the minority. Some highlights from the cover interview:
She didn't know her mother was a famous model: "You won't believe it, but when I was little I didn't know she was famous. I didn't even know she was a model. For me she was just my mum, and it's still a bit like that today. Sure, she's got her life, but she's one of those people who succeeds in never bringing her work home with her. Home is home, and work is work. This small, simple rule has always made us a very close-knit family."

Memories of her mom going out: "'When she was getting ready to go out in the evening, I used to follow her to her walk-in wardrobe to see which dresses she would choose. Watching her getting dressed was like being under a kind of spell."

The '90s-era supermodels: "They encouraged and supported me before I even knew who they were for everyone else. The fact is, like my mother they were also different in private. They kept their feet firmly on the ground, and that's a quality I greatly admire."

She learned about fashion by looking through her mom's coffee table books: "On the coffee tables in the lounge, there were piles of books by fashion photographers such as Richard Avedon and Herb Ritts. I discovered what fashion was thanks to their photos. I'd go to the lounge and admire those images for hours sitting in the couch."

Traveling the world & missing home: "Let's say that while I'm traveling, my home is mainly inside the telephone, thanks to Facetime. Having video access to my family has changed my life, because even if our schedules are totally messed up – with me going to bed on the other side of the world while my family is getting up and gathering around the table for breakfast – it makes me feel as if I were there drinking coffee with them. Sometimes I leave the phone on while I'm sleeping so I can hear the sounds of their day."

She's grateful: "My mother has always advised me to be conscious of how lucky I am, especially with regard to traveling. Open my eyes, always be aware of where I am, and look out the window. Models have a very privileged job, and you mustn't waste it by staying shut in a hotel room."
[From Vogue Italia via The Daily Mail]
She sounds happy and suitably grateful for the opportunities which have been lavished upon her due to her mother's reputation and connections. Cindy was always well-liked and popular within fashion circles, mostly because she was nice to everyone, professional and good at what she did. It seems that Cindy taught Kaia how to behave on fashion shoots, in interviews and more. I guess that's better than the alternative: a brat who thinks all of this is normal. Kaia seems to know that she's getting special treatment?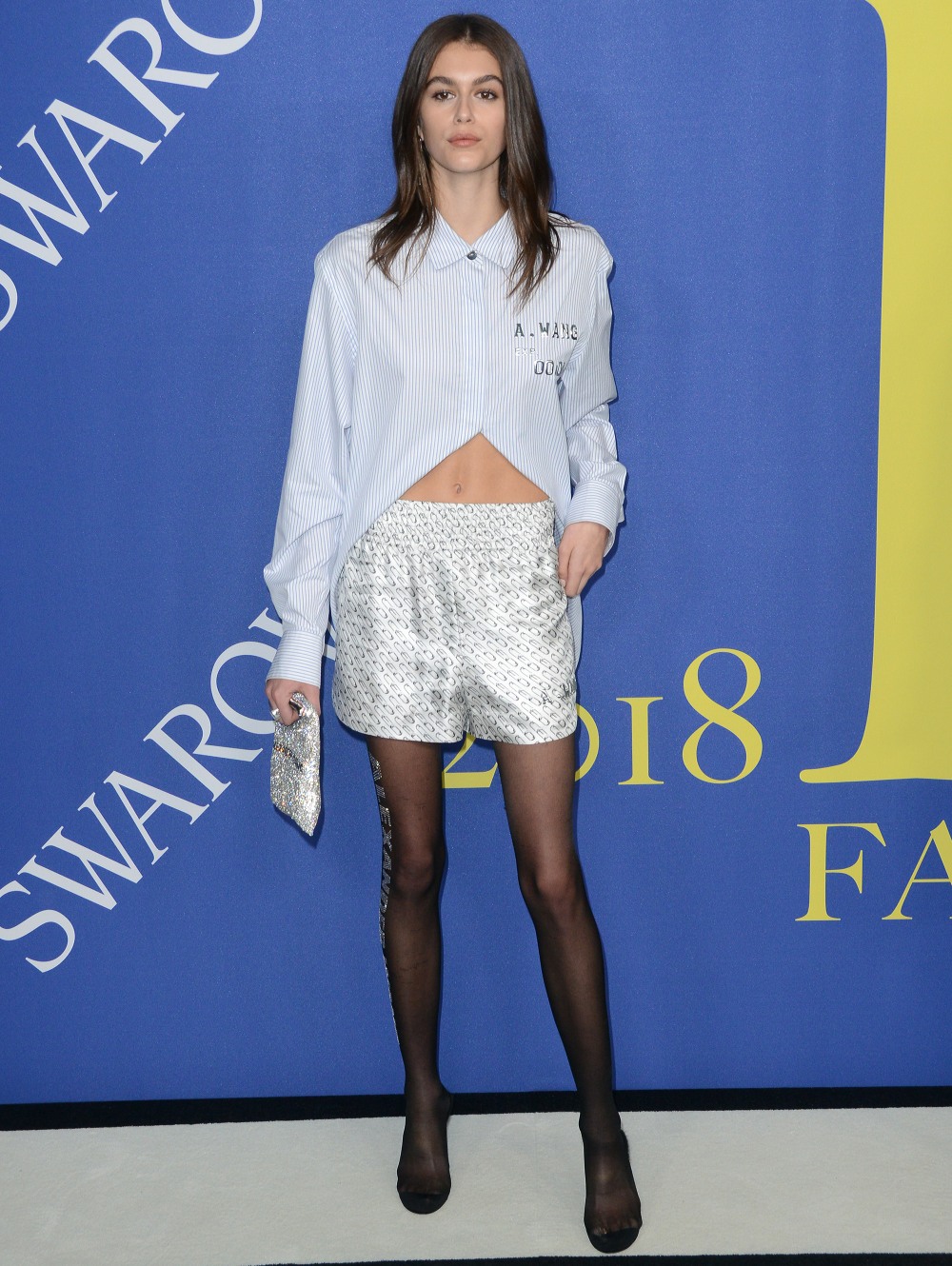 Cover courtesy of Vogue Italia, additional photos courtesy of WENN.