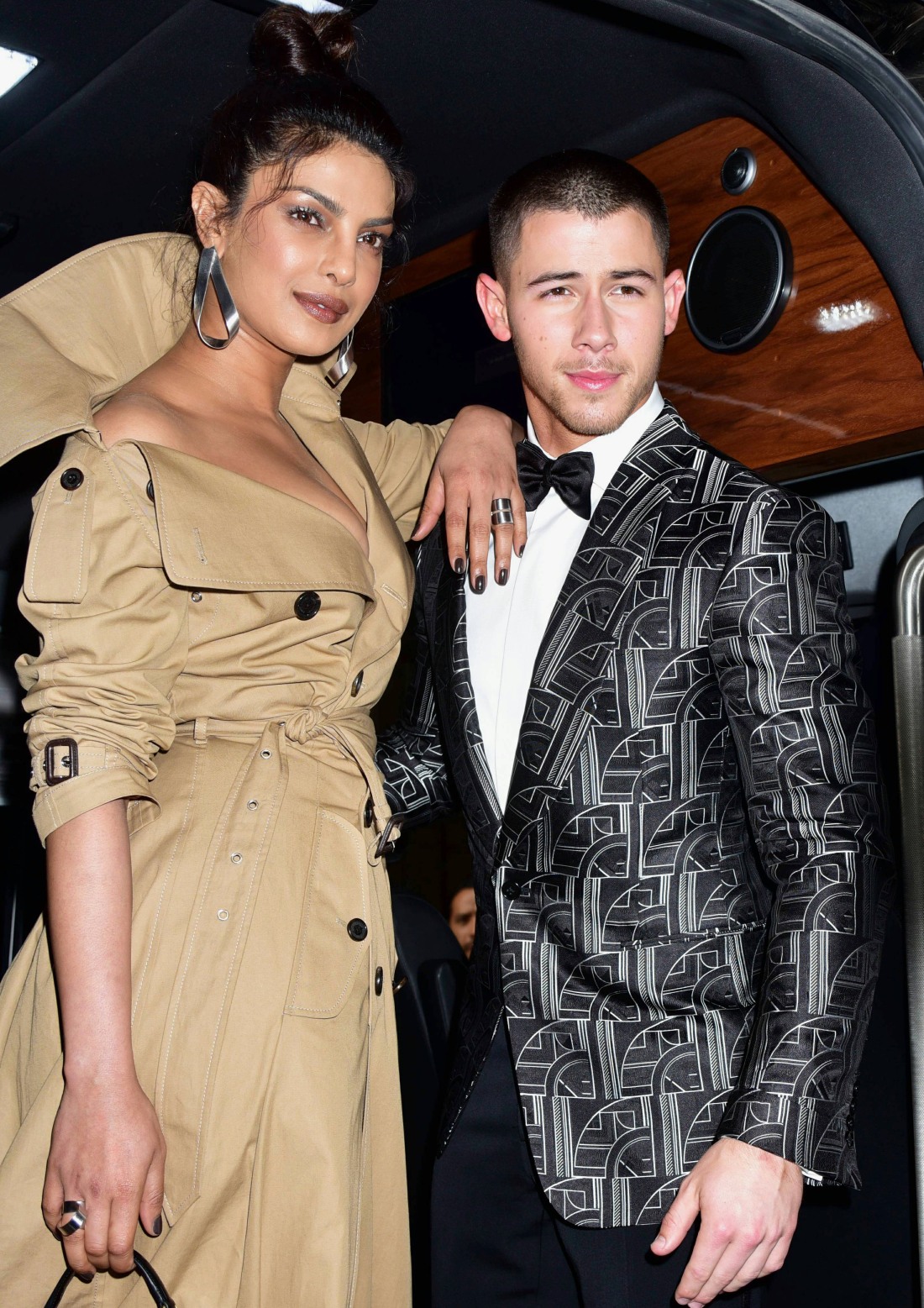 At first I didn't cover Priyanka Chopra and Nick Jonas' relationship because I didn't believe it was really happening. Then when it became clear that they were really happening, I didn't cover them because I was like "meh, this will last three months, tops." Did I mention that my Gossip Predicting Mojo has been on the fritz for a few years? Sometimes it's dead-on and sometimes it's just not. It was definitely on the fritz with these two. People Magazine reports that after two months of dating, Nick Jonas and Priyanka Chopra are ENGAGED. This feels like the fifth sudden engagement we've heard about in a month's time. Something is definitely in the air/water.
Nick Jonas and Priyanka Chopra are set to marry! A source tells PEOPLE the couple got engaged a week ago on her 36th birthday while the two were in London. Jonas closed down a Tiffany store in New York City to buy an engagement ring, according to the insider.

"They are so happy," the source says. Reps for both stars did not immediately respond to PEOPLE's request for comment. A Jonas source tells PEOPLE the singer is "very, very happy."

"His friends and family have never seen him like this, and they're all really excited for him. He's definitely very serious about her," the source says.

Late Thursday night, Chopra's director for the Indian film Bharat, Ali Abbas Zafar, announced the actress would be leaving his project in a cryptic tweet alluding to her boyfriend, which launched rumors among the Indian press the two stars were engaged.
Priyanka and Nick have apparently known each other since last year, but they've only been dating since May of this year. It's been a whirlwind relationship – on June 9, Nick took Priyanka to New Jersey to meet his family (including his Judgy Mom) and Priyanka apparently charmed all of them. Then a few weeks later, Priyanka took Nick to India to meet her mom. He's 25 years old, she's 36. It's not a huge, crazy age difference, but there is a significant life-experience difference in that 11-year gap. So… what do you think? Will they end up getting married? Will they have a Chopra-Jonas baby? As a fellow Indian girl who has always thought of Nick as "the hot JoBro," I can't hate on Pri's game. Get some, lock it down, marry it. Good for her.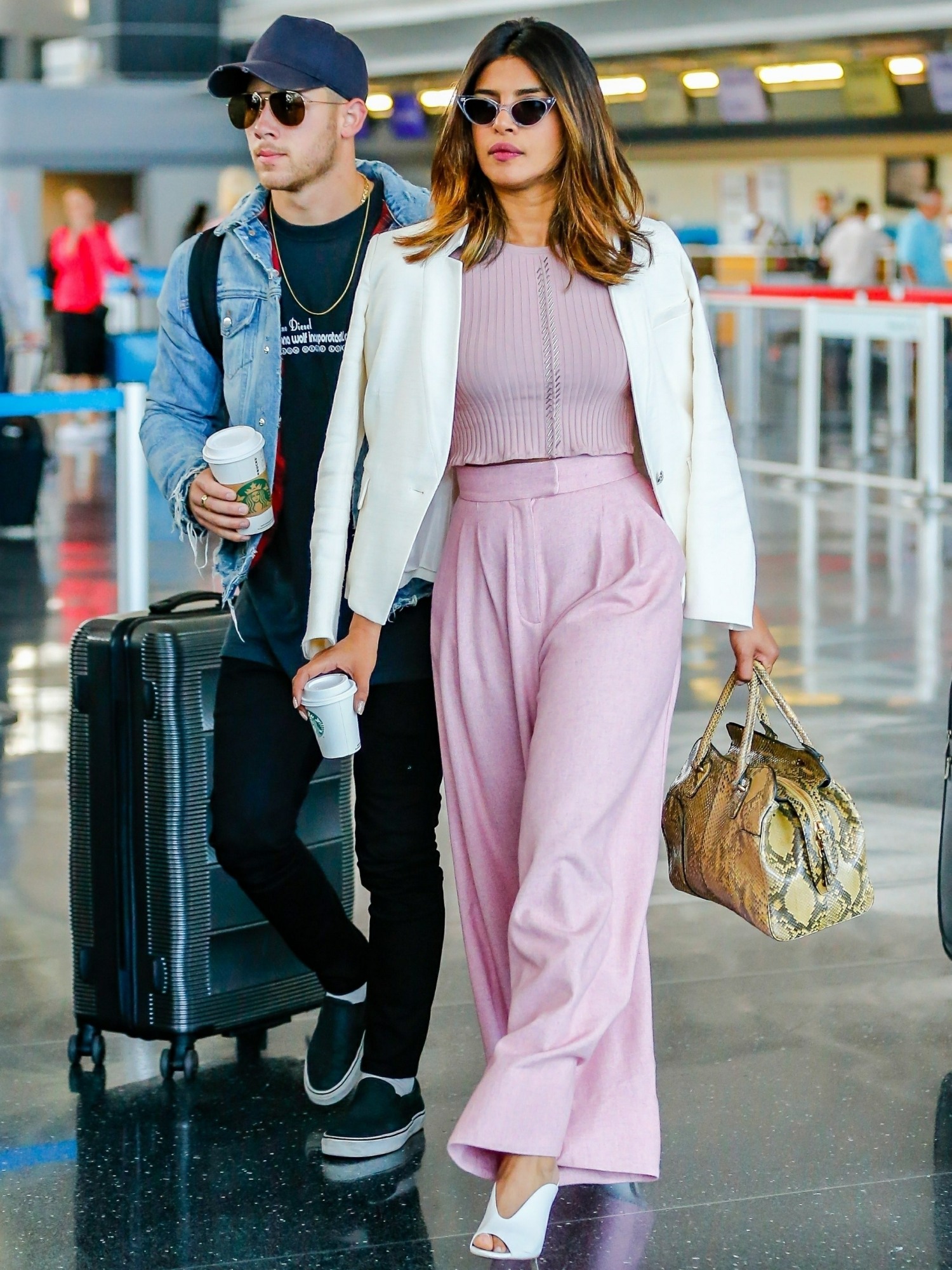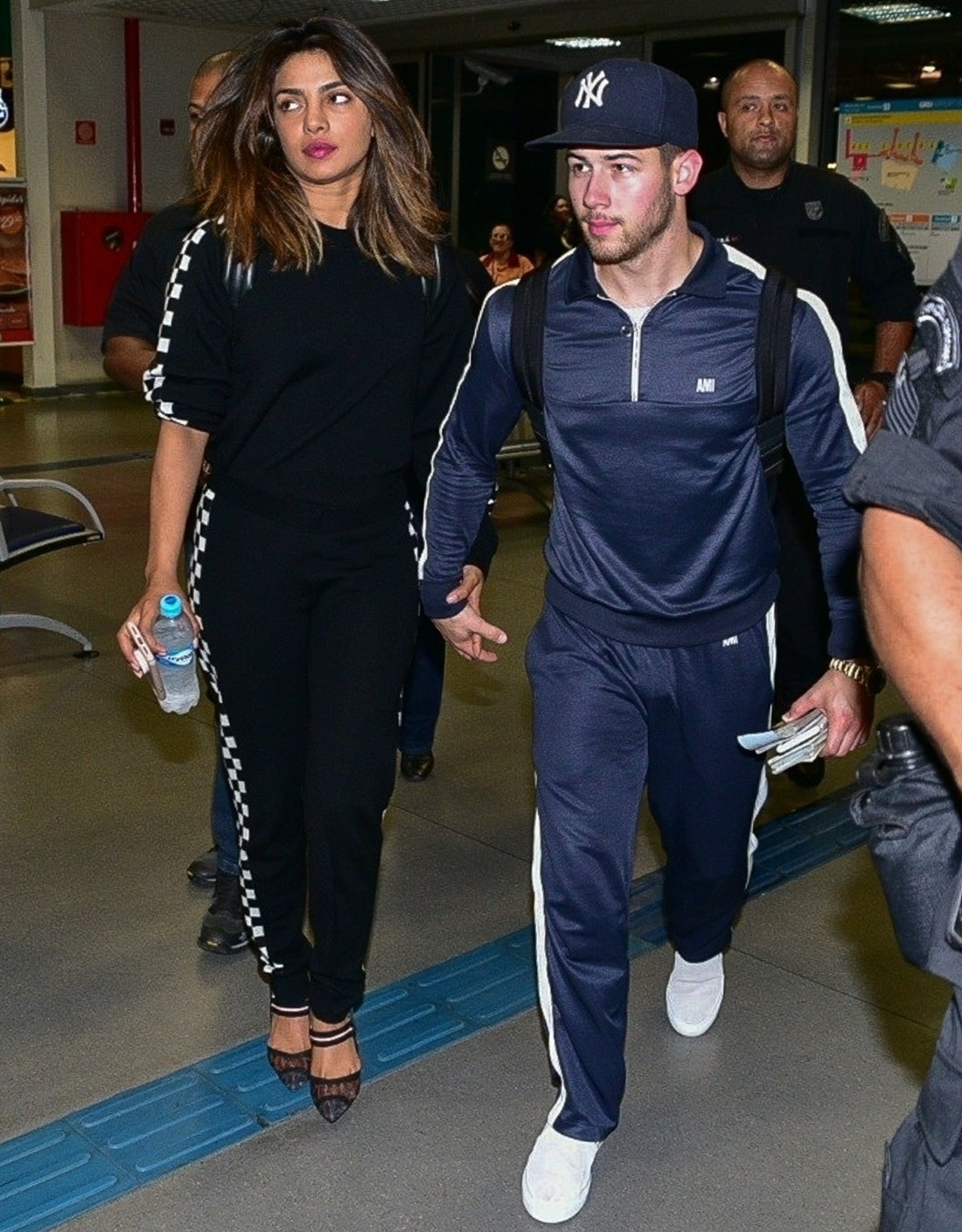 Photos courtesy of WENN, Backgrid.