Embed from Getty Images
I'm including my favorite quote from Chrissy Metz right in the title. I get so excited when someone uses a saying I've never heard before about something that's common knowledge. That's the case when Chrissy, 37, was discussing online dating. She used the perfect quote to sum up the experience of getting rejected. Chrissy told a story about meeting someone online and not even bothering to say "hi" to him because they both realized when they saw each other that they weren't going to like each other. This is actually one of the best outcomes you could wish for in that situation, other than figuring it out before you even show up to meet them. Chrissy was previously dating a crew member she met on the This is Us set, a cameraman, but they broke up in March. I don't remember hearing about that but it sounds like she's over it and is getting out there again. (Not that there's anything wrong with not bothering. Been there.) I really like her outlook and it's something that I could have used back when I was dating. Here's what she told US:
The opposite of love at first sight. This Is Us star Chrissy Metz opened up exclusively to Us Weekly about her worst online date while attending the premiere of Sideswiped in L.A. on Friday, July 27.

"Years ago, before online dating was even cool or acceptable, I go, 'Oh, I'll meet you at this bar or whatever' and we're walking toward each other and we both see each other and without even a beat we just turned around," [Metz], 37, recalled of one blind date in particular. "We both mutually were not even interested in having a date."

Metz took it in stride, however. "Here's the thing," she explained. "It's never personal. If someone's not into you, it has nothing to do with you, it's what they need or what they want. And I'm like, 'If you're not getting down with it, good. Thank you for … as we always say, 'God's rejection is your protection' … You have to kiss a lot of frogs to find a prince."

For the Sierra Burger Is a Loser star, who split from cameraman Josh Stancil in March, her dates are also good fodder for work. "It's great as an actress, because no matter what, even a terrible date is great information … So I embrace whatever happens and I love that awkwardness. It also helps meeting strange people … when you go on auditions, you're really, I think you're prepping."

While the Florida-born actress says she does want to find Mr. Right ("Who doesn't want love? Who doesn't want companionship?"), she isn't willing to compromise. "Should it happen and should it be meant to be, it will be," she said. "But also getting older, I'm particular. I'm particular about the things I don't want to settle for."

She is open when it comes to dating a guy who doesn't work in Hollywood, however. "I think it'd be cool to date somebody in the industry only because they get what's going on. But I also think people outside of it can bring a whole other layer to your life … You know, I'm open."
It doesn't sound like Facetime was available at the time that Chrissy's story takes place. When I was trying to date online I would ask guys to Skype or Facetime first. If they refused or had an excuse I wouldn't meet them. That way, I could be sure that they looked like their photos, that they had basic social skills and that there were no red flags. It helped me decide whether it was worth it because it's a lot of effort and stress to go on a first date. Plus, as Chrissy's quote sums up so well, it can be dangerous for women. I like her explanation that it's not personal. That's something I've struggled even with friends. You take things personally when it's personal to them, not you.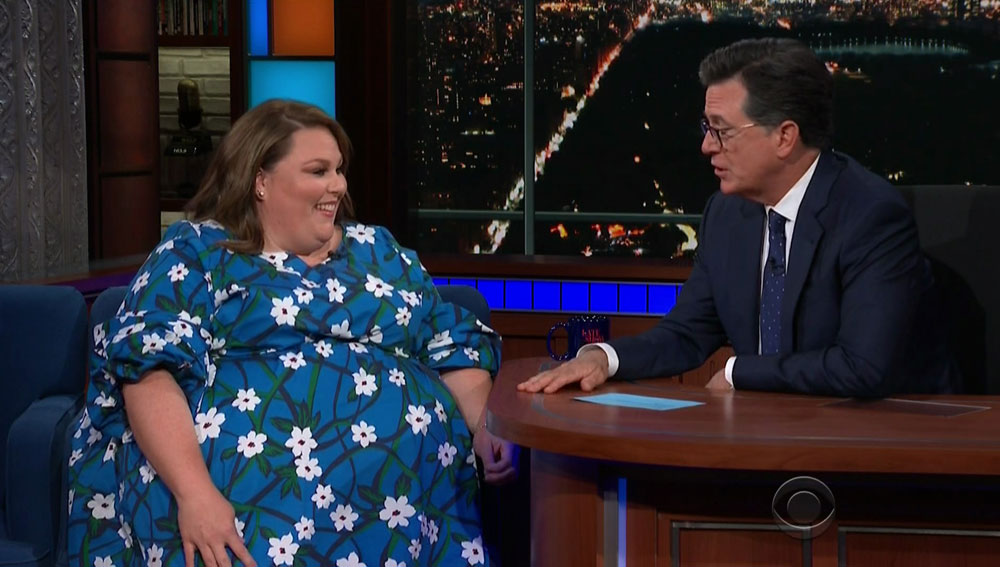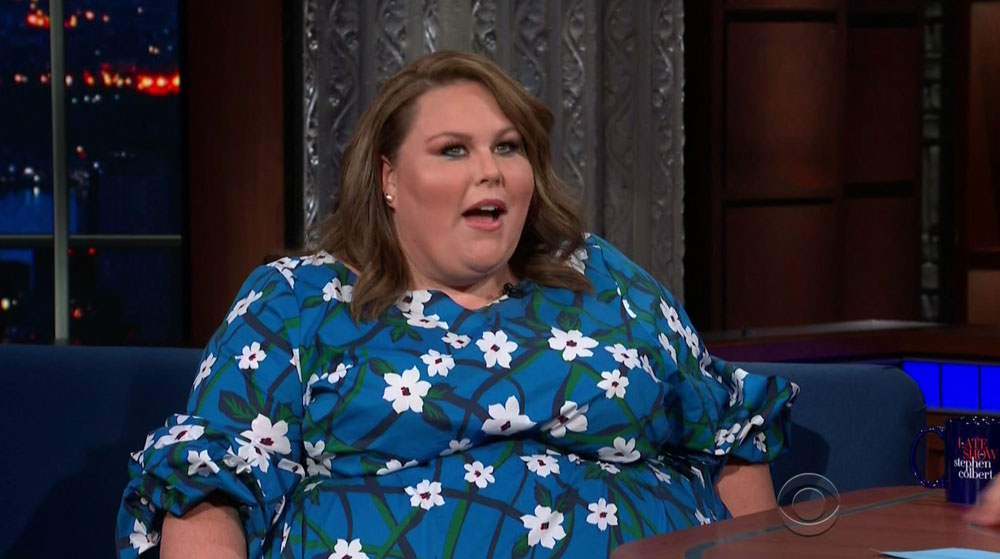 Photos credit: WENN, Getty and Instagram/Chrissy Metz