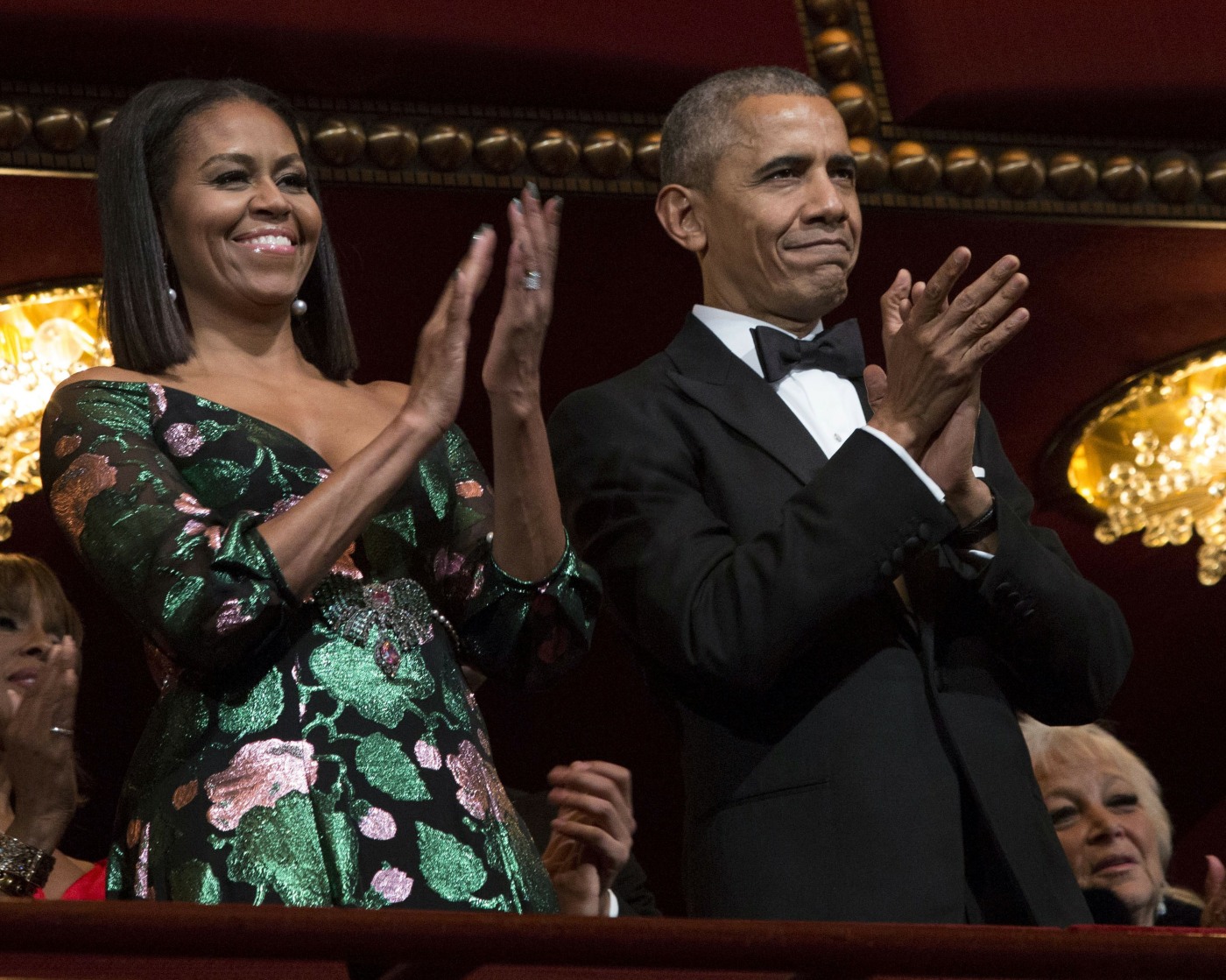 A few weeks ago, Michelle Obama was spotted at Beyonce and Jay-Z's Paris concert, as part of the Carters' On the Run II tour. Michelle was there with her daughters, and they were enjoying their summer holiday, minding their own business and dancing to Beyonce. Michelle really enjoyed the show, which is why she also got tickets for the OTRII stop in Landover, Maryland last night. Michelle brought her husband.
The Obamas brought even more entertainment to Beyoncé and JAY-Z's concert on Saturday night. At the latest On the Run II tour stop in Landover, Maryland, Barack and Michelle Obama got out of their seats — and then some.

Video captured by fan Anna Bailey shows the former president, 56, and first lady, 54, throwing their hands in the air while dancing along. Due to all the noise at the venue, it's hard to tell just which Bey or JAY tune was playing.

The viral moment marks the second time Mrs. Obama has been seen jamming to music from the Carters this summer. In mid-July, fan video showed her with Beyoncé's mother, Tina Knowles Lawson. Mrs. Obama swayed and clapped as JAY-Z, 48, performed at the On the Run II tour stop in Paris.
I'm including the fan video below – you can see the Obamas in the balcony area and Michelle is doing most of the dancing, but Barack is feeling it too. I can tell what song it is as well – it's Jay and Kanye's "N—as in Paris."
Lucky fans got a whole other performance when they saw former Pres. Barack Obama and First Lady Michelle Obama dancing at a Jay-Z and Beyonce show in Maryland. https://t.co/wTe7SX4KBK pic.twitter.com/h98r067sdH

— ABC News (@ABC) July 29, 2018
So, just a nice story about a retired president and his lovely wife enjoying some down time, dancing their asses off at a concert, right? Not to a certain member of the media. Jake Tapper of CNN had this to say:
The Democratic Party is the weakest it has been since the 1920s, but ¯\_(ツ)_/¯ https://t.co/ATqKBx4bq0

— Jake Tapper (@jaketapper) July 29, 2018
I truly don't understand. Explain it to me. Barack Obama has been out of office for a year and a half. He's not going to run for office ever again. He spends part of his free time raising money for individual races and the DNC. He's pushed GOTV efforts, and I expect that he'll do some campaigning after Labor Day on behalf of various Senate and congressional races for the midterms. He will be doing so out of the goodness of his heart, because this man and his lovely wife don't owe us a g–damn thing. They gave us eight years of intellectualism, stability, capability and respect. Also, I reject the premise of Tapper's tweet completely, that the Democratic Party is super-weak right now. *screams into pillow*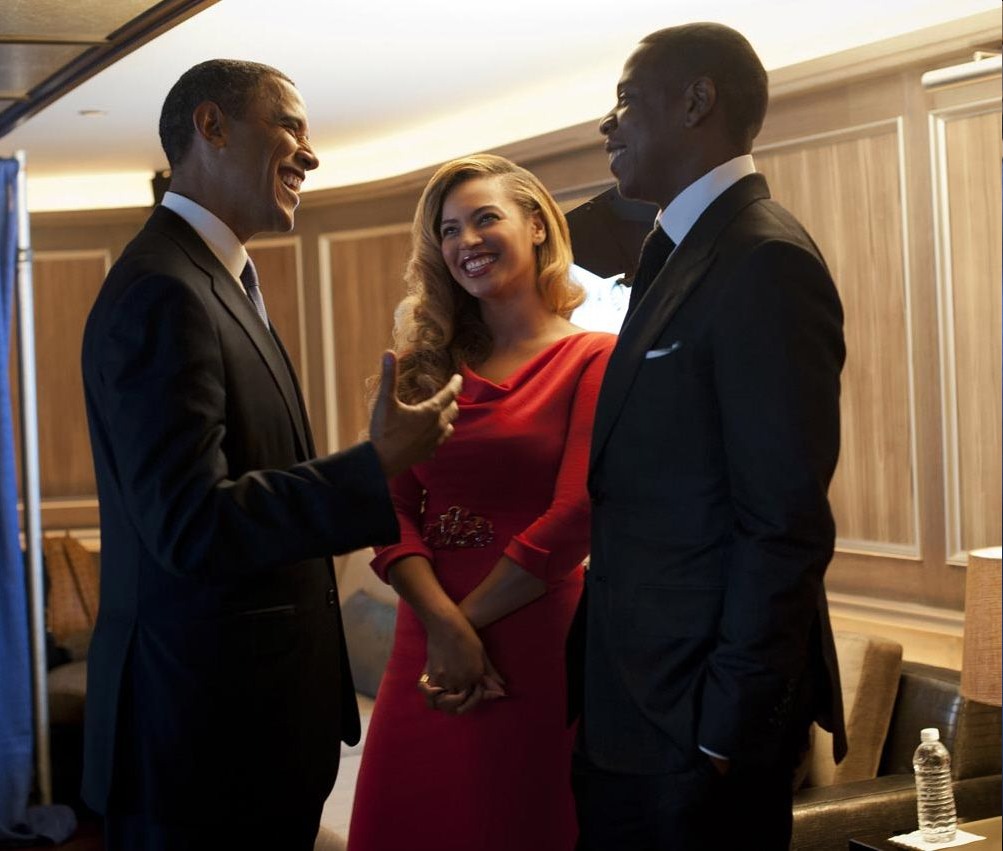 Photos courtesy of Backgrid, Twitter.