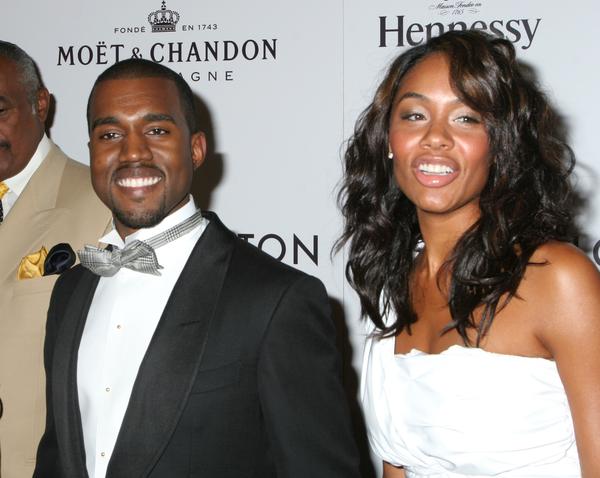 It turns out that Kanye West is a much bigger man than we all thought. Remember his embarrassing tantrum after losing in all five categories for which he was nominated at the VMAs? Well it turns out that wasn't the real problem – according to him. Britney opening up was sorta a problem, but the real problem? He was one of four singers performing in an "intimate performance suite" instead of on the main stage. The Foo Fighters, Fall Out Boy, and Justin Timberlake/Timbaland were also given performance suites, and we didn't hear them screaming and hollering about it.
"Kanye West has revealed the real reason behind his angry incident at the MTV Video Music Awards on Sunday (September 9). For Sunday's event, West was among four performers who were given intimate 'performance suites' at the Palm's Casino Resort in Las Vegas. Fall Out Boy, Foo Fighters and duo Justin Timberlake and Timbaland were also given suites.

"MTV broadcast many performances from the suites throughout the ceremony, though West was upset at not being on the Main Stage explaining: 'Everybody thinks I snapped from not winning, but there's a lot of things that happen behind the scenes where you're just not given a fair shake.' Speaking on BET's 106 & Park yesterday, West says he was 'talked into' performing at a suite. He recalled: 'It was always my dream to open the award shows with "Stronger", and they talked me into doing the suite thing. Then when they had Britney open, I said "How are you going to have Britney open? Because she's not ready".
[From NME]
Apparently Kanye was told the main stage didn't look good – though it's unclear why from his vague phrasing. It seems like he means people would all be seated instead of standing and cheering, and that wouldn't look as good on television. So he was talked into the performance suites, which would have a more relaxed vibe or something.
"'We've been touring across the world. Give it to the artists that deserve it, you know what I'm saying? I wouldn't have been mad if they opened it with Fall Out Boy or if they opened it with Timbaland.' West said when he pushed the issue, he was told that the Main Stage did not 'look good'. 'They told me, "That theatre stage, man, it don't look good, you don't want to perform on that, they're gonna be sitting down. You don't want that, you just need the suite."'

"'So I'm sitting backstage, and I already hate the fact that I didn't win no awards, and I see Justin getting ready. I say "Where are you going?" and he says I'm going to perform" and I say "Where?" and says "On the Main Stage", and I said "The stage that they won't let me perform on?" And that's when I was like "Give a black man a chance!"' West explained before sarcastically apologising to US conservatives 'I'm sorry middle America, I'm sorry red states.'"
[From NME]
So it seems that, according to West, what actually set him off was Timberlake perform on the main stage even though he'd been in an "intimate performing suite" too. Oh the complications and drama of the VMAs. He obviously did admit that he was already pretty riled up about not winning. It seems like at that point, Kanye was just looking for a reason to explode. He gave the interview in a tone that made it sound like, "Oh here's my really good explanation that makes it all okay." It seems like, instead of being petty about one thing, he's just admitting he was being petty about a different thing. I'm not sure how that helps him seem like a better sport, but whatever. In other news, West's new album "Graduation" is outselling 50 Cent's "Curtis" by about 200,000 so far. I hate that someone with his attitude is winning. Someone go buy 200,001 of 50 Cent's CD, please. You can throw them off a pier for all I care, just don't let Kanye's ego get any bigger. I think it might endanger his health.
Picture note by JayBird: Here's Kanye at his 30th birthday bash in New York in June. Images thanks to PR Photos.