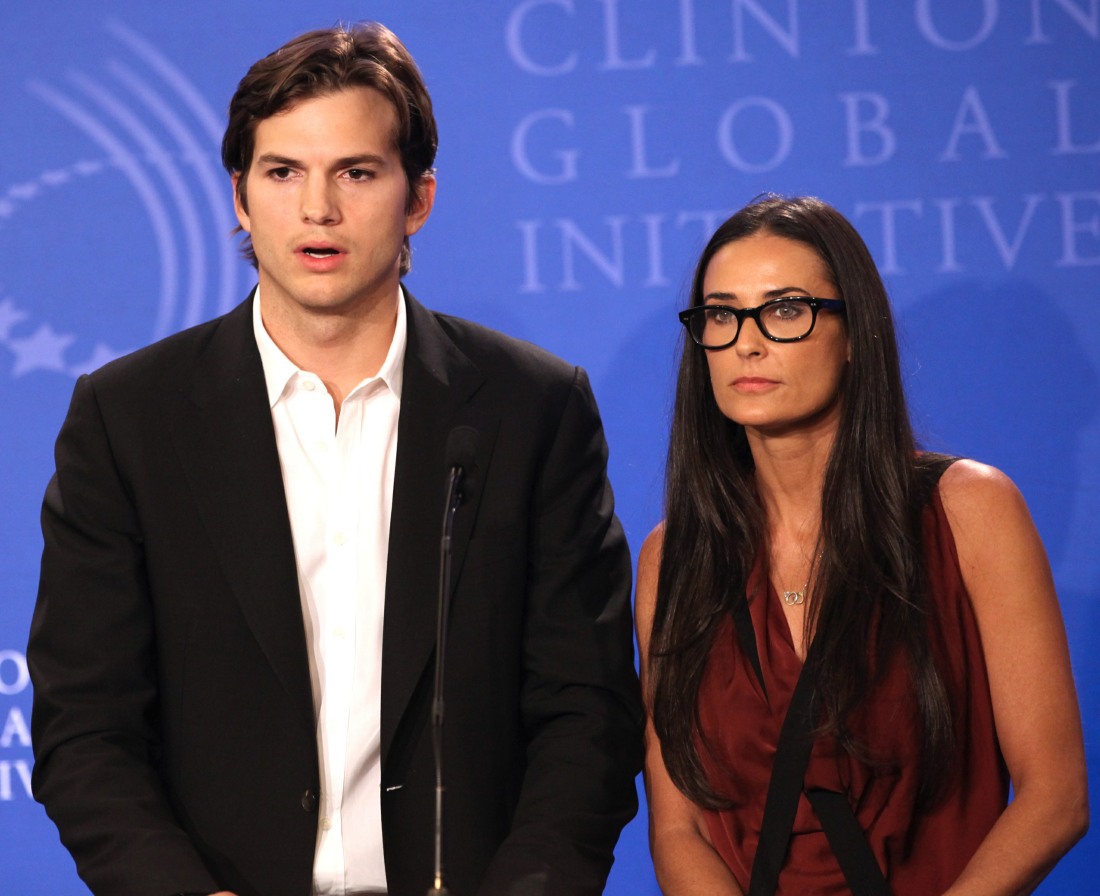 Ashton Kutcher was 27 years old when he married Demi Moore in September 2005. They managed to hang in the marriage until 2011, when they split up after the tabloids were full of multiple reports about Ashton's sexual exploits with other women. Demi Moore was 43 when they married. Now that we're so many years removed from it, doesn't that age difference seem almost quaint? But my God, it was so scandalous and noteworthy and gossipworthy back then. You would have thought that Ashton was the first 20-something dude to ever be attracted to an older woman, or to marry an older woman.
In any case, Demi and Ashton were done long before Ashton and Mila got together. Of course, Mila and Ashton have known each other for all of their adult lives, because they worked together on The '70s Show. So Mila knew Ashton as a coworker/friend when he was with Demi. And Mila wants you to know that… Ashton and Demi's marriage was real. Okay?
Mila Kunis is giving insight into her husband Ashton Kutcher's previous marriage to Demi Moore. The Spy Who Dumped Me actress, 34, opened up about Kutcher's eight-year marriage to Moore, 55, on the WTF with Marc Maron podcast.

"They had, like, a normal, real relationship," Kunis said. "They had three kids they were raising. It was, like, a normal life. He was younger but he loved those kids," she added, referring to Moore's daughters with actor Bruce Willis. Kutcher, 40, still has a relationship with Moore's kids, Kunis also confirmed.

Of her own relationship with her husband of three years, Kunis said their characters might have been together on That '70s Show but that there were "no feelings whatsoever" between them during that time.

"It's the weirdest story that nobody believes but it's the God's honest truth," she said. "You know, he and I talk about it and we're like, 'God.' Had we connected [in the past] would we have connected? No," she continued. "The people that we were back then would never be together. But it's just such a bummer that we missed out on 20 years together. I look back and I think, 'We could have spent 20 years together.' We would have never been together if we didn't both go what we went through in order to be the people that we were when we met."

Kunis recalled seeing Kutcher at an awards show where he caught her eye years after they had worked together.

"I was looking around, and there was a really beautiful man from the back," she said on the podcast. "I was literally like, 'Oh, he's kinda hot.' … And then he turned around, and I was like, 'Oh, my God, it's Kutch.' I thought it was the weirdest thing that I was checking this guy out, and it was someone that I had known forever."
What she says about getting with Ashton at the right time, I felt her on that one. There are guys who were awful at 18, but are wonderful marriage-material-types at 33. Ashton needed the Demi Moore marriage to understand what he wanted and didn't want from his next marriage, and my guess is that Ashton and Mila are solid as a rock because they were both in long-term relationships before their friendship turned into what it is now.
As for what Mila says about Ashton and Demi's marriage… well, I mean, sure? I think they had a real marriage/relationship too. At least, it was a real relationship for a while. When it started falling apart, I think they were just living separate lives and it wasn't much of any kind of relationship.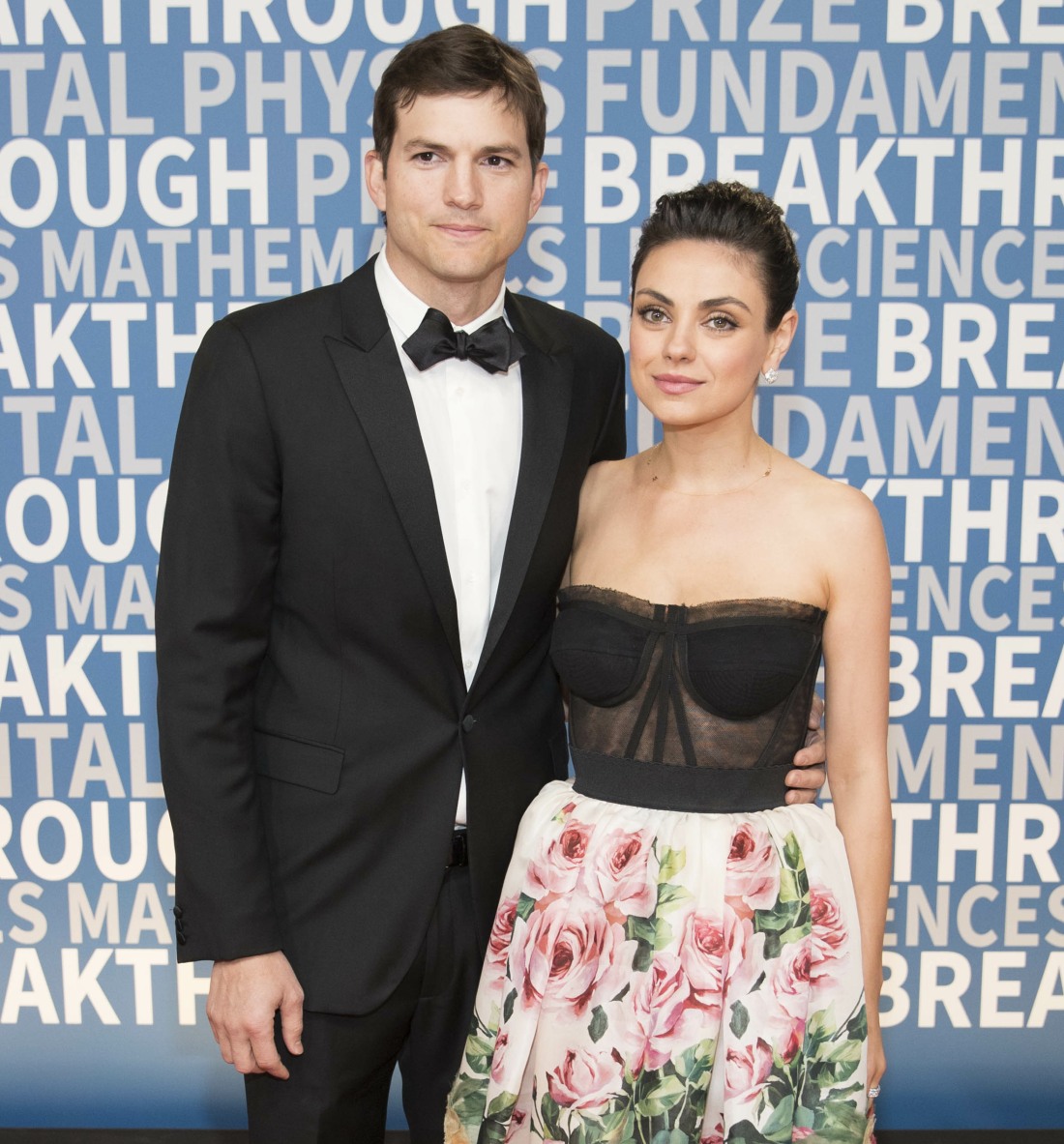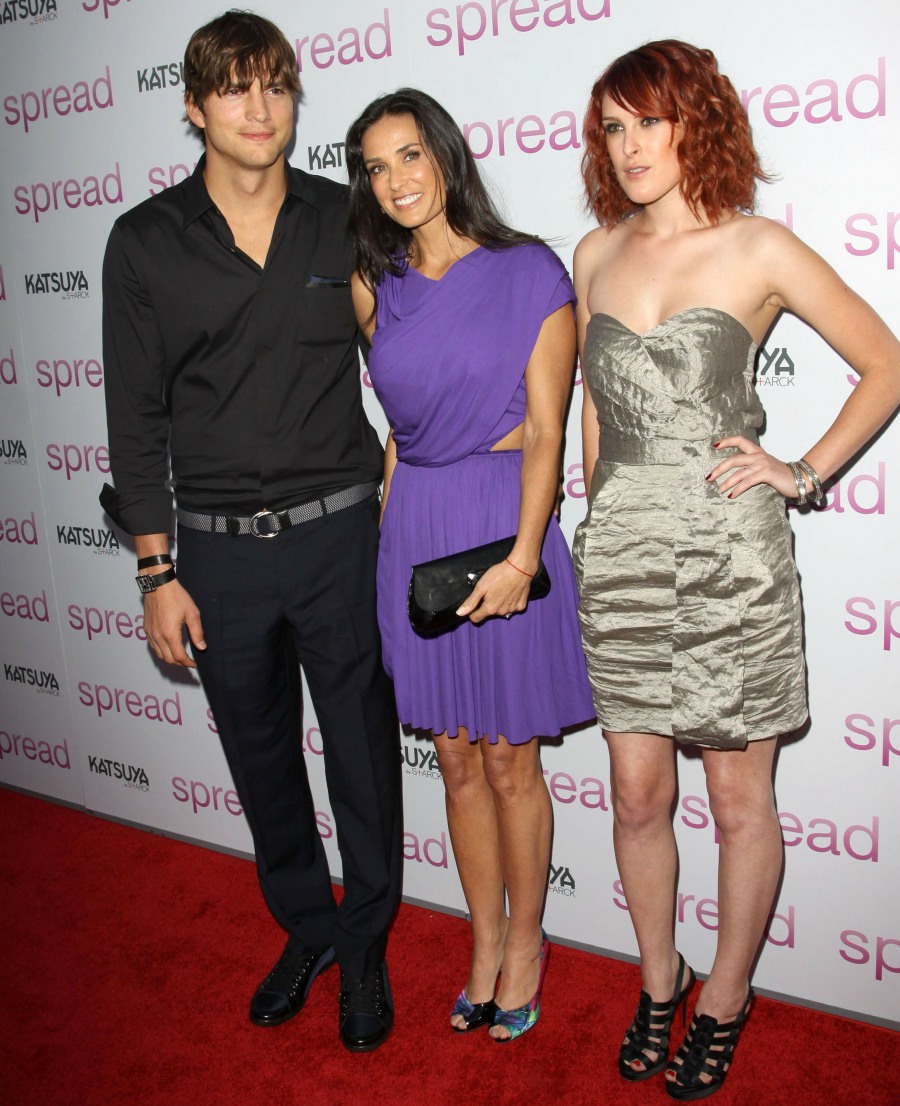 Photos courtesy of WENN.