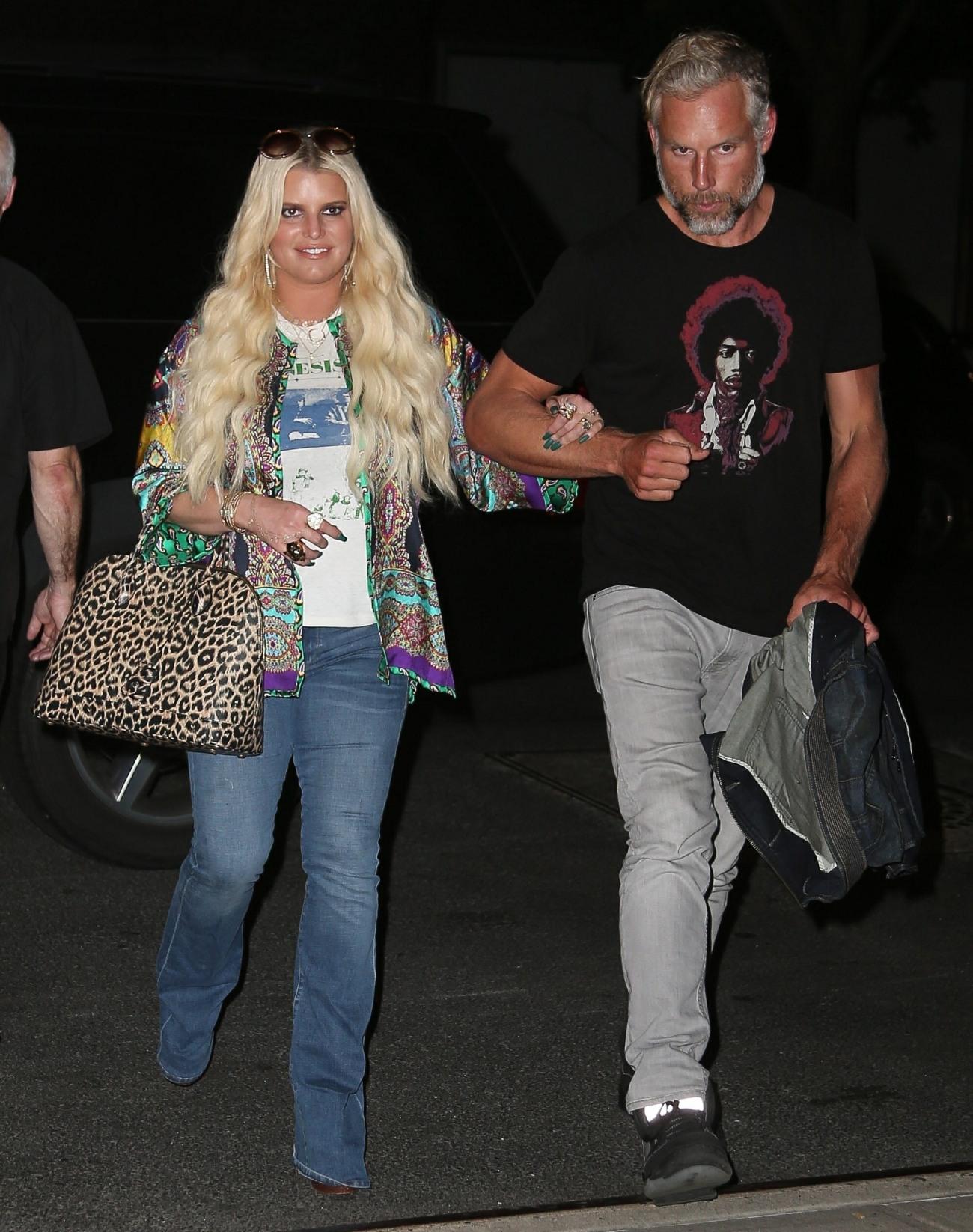 Jessica Simpson and her husband Eric Johnston have been in New York this week. Sidenote: I honestly had to stop for a moment and try to remember Eric's name, and I was going to just call him Blargh McBlandFace but then his real name came to me. Every couple of months, Jessica seems to pop up in New York, and I would imagine that it has something to do with her fashion line, but what do I know. What happens is that we get daily pap strolls and "date night" photos with some regularity. These are just some photos from this week's pap strolls and date nights.
Can I just say? I hate all of these outfits except for the jeans-ensemble one. I would wear that entire jean-ensemble except for the jacket. I would leave the jacket at home and keep everything else. I actually love those jeans, which I know makes me sound so dated and unfashionable, but I'm still here for g–damn bootcuts and straight-legs. The skinny-jeans and the tapered jeans need to STAHP. The leopard print dress is… too low-cut, or maybe Jessica's girls just can't be contained. The yarn-like extensions need to go too.
Some say Jessica is a mess. I say Jess is living her best life. She's got a "kept husband" who adores her and is a hands-on dad to their kids. They go on date nights all the time. Jess eats whatever she wants and drinks however much she wants. Maybe I'm actually sort of jelly of Jessica Simpson, who would have thought.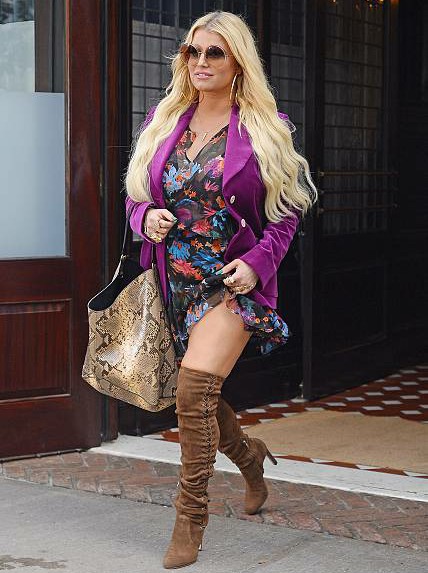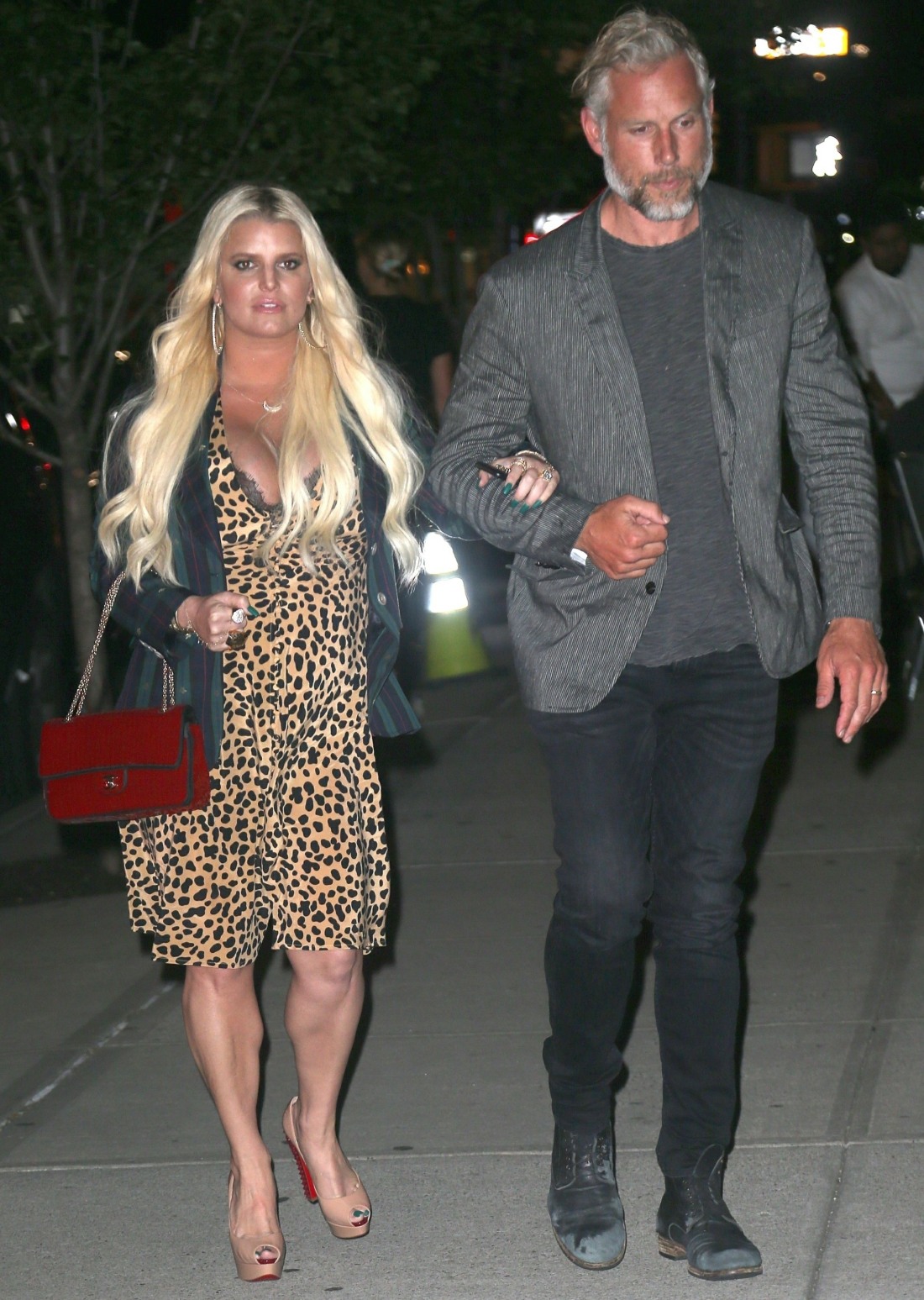 Photos courtesy of Avalon Red and Backgrid.