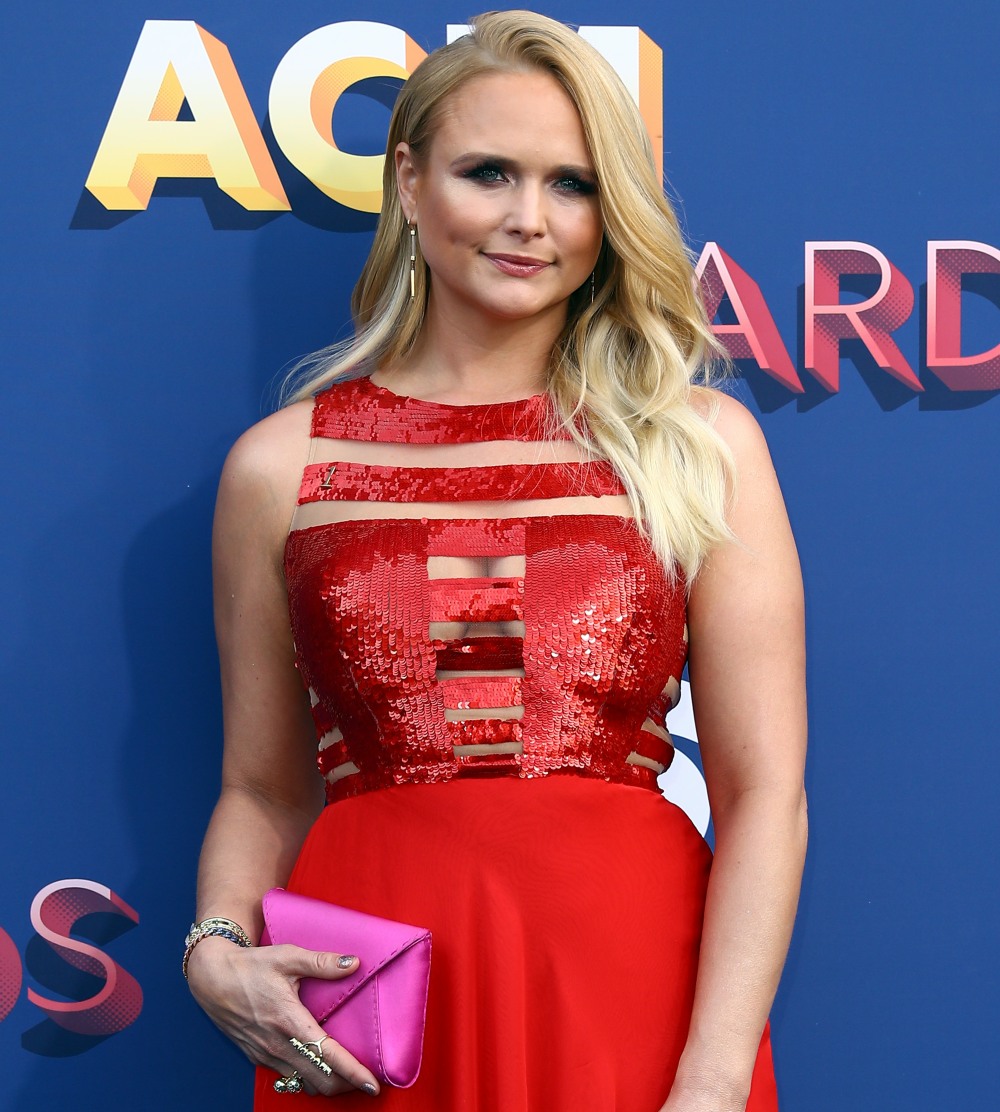 Miranda Lambert is known for getting with married men. She's like a cardboard cutout of a "homewrecking" character in a bad screenplay. It seems like Miranda only gets hot for guys that are "taken," either married men or men with girlfriends. Then she gets bored once they're with her. So Miranda has to create some drama for herself. Currently, Miranda is with Evan Felker, a guy who was married when she met him. He left his wife within the span of a week after meeting Miranda, and he and Miranda have been together ever since. Evan's estranged wife is named Staci Felker, and she hasn't been hiding. She's gotten a lot of sympathy, and she's on social media too. Which is how this happened:
Hotline bling! Staci Felker seemingly called out estranged husband Evan Felker's girlfriend, Miranda Lambert, for allegedly trying to contact her multiple times.

"FYI, if you're crazy and crazy famous, this is how your number comes up. Wife's number doesn't change," Staci captioned an Instagram Story photo of her call log on Tuesday, July 31, featuring many missed calls from an unknown caller as well as another number from Caldwell, Idaho, that she crossed out. "Seems problematic. 10 times in one night #insecure #rightfullyso."

In a follow-up post, Staci clarified the callers' identities. "The Idaho number is my husband," she affirmed. "The other … is the person who is tired of him calling home."

Although she implies that Lambert was the unknown number, a source tells Us Weekly there is absolutely no truth that the Grammy winner called or attempted to make contact with Staci.
I mean… of course it's Miranda. The fact that a source even tried to deny it to Us Weekly proves that Miranda is keeping tabs on her boyfriend's estranged wife. And Miranda really must be THAT insecure, right? Evan Felker can't even call to check in with the wife he dumped and ghosted for months without Miranda freaking the f–k out. Also: I love that Staci Felker is stirring some sh-t. Good for you, girl.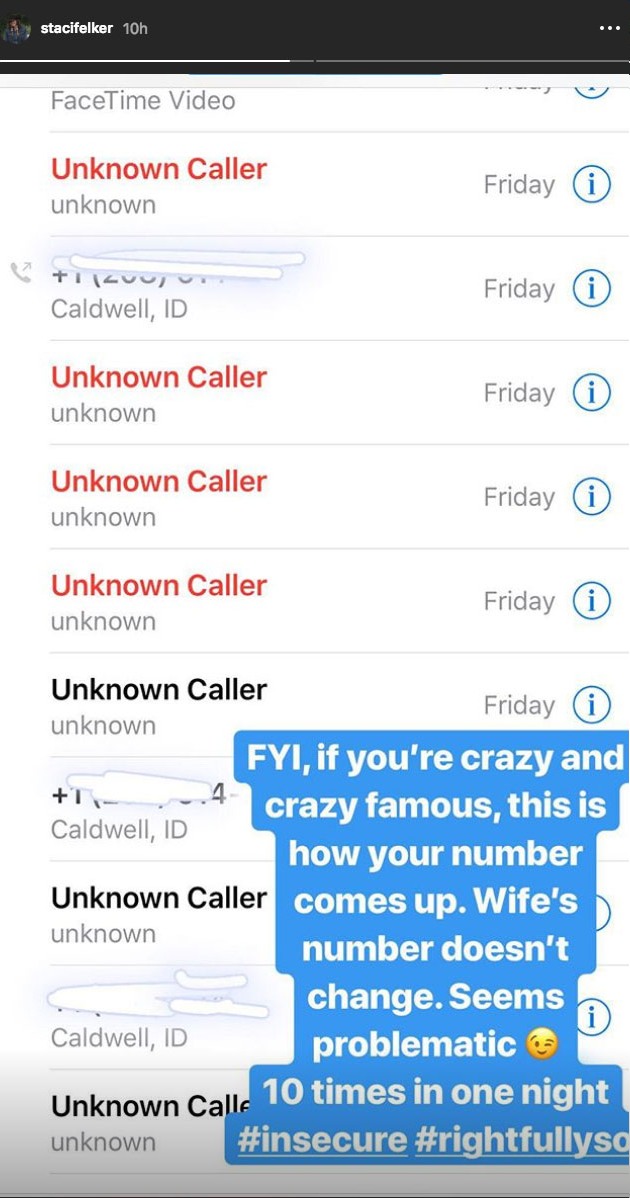 Photos courtesy of WENN & Staci's Instagram.