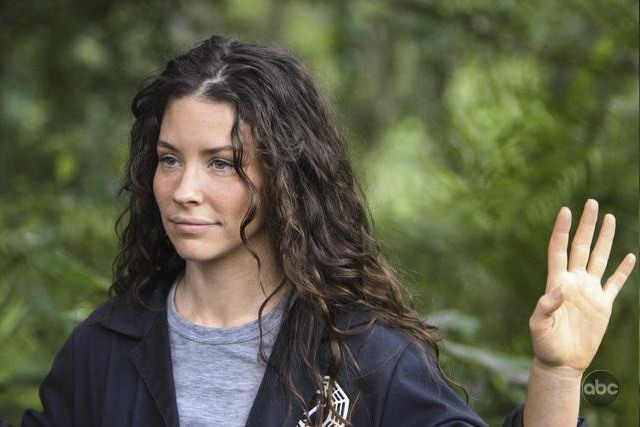 As I get older, I have less patience to hang with long-running TV shows, nor do I have the openness to immediately accept new TV shows. It's a weird thing, I know. If anything, I should be more patient, right? But I can count on one hand the number of TV shows I've seen from start to finish in the past 15 years: The West Wing, 30 Rock, Game of Thrones (I'm there 'til the bitter end), Mad Men… and Lost. I watched Lost. I was hate-watching it for those last seasons. It was awful but I wanted to know how they would end it. And my God, the end was even worse than the previous 30 episodes.
Anyway, Lost made Evangeline Lilly a huge star. She was not good on the show, but she was pretty and they really made her into the Sexy Manic Tomboy Dream Girl of the show. That was not Evangeline's doing at all, it was the writing. Which is what Evangeline says now. She did an interview with The Lost Boys podcast, and she ended up going OFF about the sh-tty writing for her character. Some highlights:
She thought her Kate character was annoying: Lilly said she "always" thought her character "was obnoxious…. At the beginning, she was kind of cool. And then as the show went on, I felt like she became more and more predictable and obnoxious. I felt like my character went from being autonomous—really having her own story and her own journey and her own agendas—to chasing to men around the island. And that irritated the s–t out of me. I did throw scripts across rooms when I'd read them," she said, "because I would get very frustrated by the diminishing amount of autonomy she had and the diminishing amount of her own story there was to play."

She's not opposed to playing a woman with romantic entanglements: Lilly clarified that she wasn't "opposed to having romance in a woman's life." In fact, she said, "I've never been able to be single; I'm one of those unfortunate women who goes from relationship to relationship. So, there's nothing wrong with women's lives being characterized by their relationships; I think that often happens to men and women. But, there was this eventual lack of dimension to what was going on with her. It was just really, 'Jack? Sawyer? Jack? Sawyer?"

The story line where Kate was used as a bargaining chip. "That irritated the s–t out of me, because I felt like her chasing after Jack seemed so immature, and I wanted her to be better [than to chase after Jack]. But the great thing about that is that she was flawed, and that's so important. If you don't have flaws in the women onscreen, then you're telling the world that women have to be perfect if they're going to be lovable. If you have flawed women onscreen who are also icons of femininity, who are also beloved, then it gives us all permission to be flawed. In a way, the things that irritated me about her were probably totally necessary—and important, even."
Evangeline also talks about writers and directors on the show repeatedly pressuring her to take off her clothes for scenes, and for framing shots so they would be about her body. Which really happened, and it was super-annoying as a viewer too. They created this character who was a bad-ass con woman with agency, and then they spent years making her chase guys and trying to make her "the bad girl with the heart of gold." It was idiotic and a real turn-off for me as a female viewer. Maybe Lost is one of the reasons why I rarely dedicate myself to watching hour-long dramas nowadays? Because everything Evangeline says here is dead-on. I'm glad she's saying it. I mean, we been knew. But still, it's good for her to say out loud.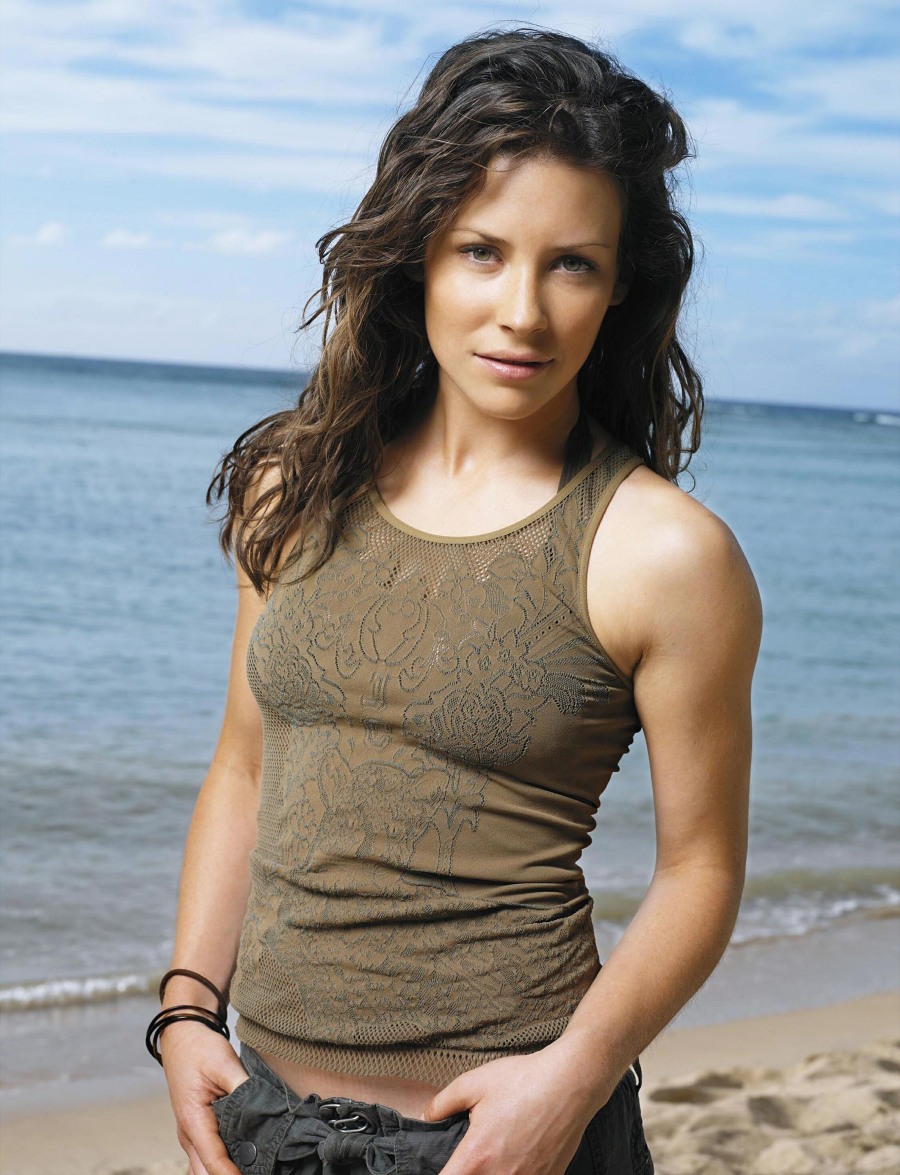 Photos courtesy of ABC, 'Lost' promotion.