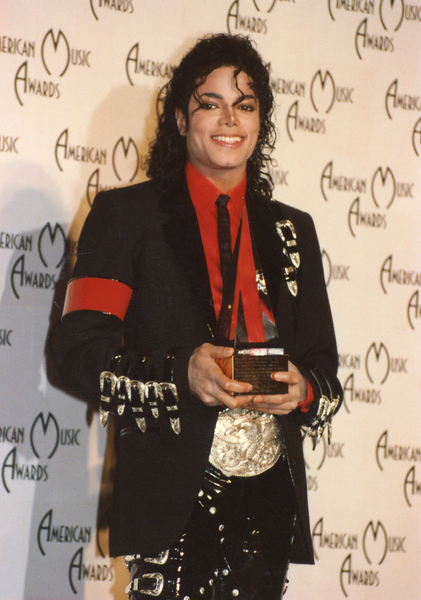 The LAPD is coming under fire for failing to immediately secure the scene after Michael Jackson died in his home last week. Their reasoning is that they didn't see it as a crime scene when they arrived – Jackson had not been ruled dead, and there were no signs of foul play. Thus it seemed more like a medical emergency. Others are arguing that they should have played it safe and secured the scene if for no other reason than it's Michael Jackson.
The investigation of Michael Jackson's death is widening as questions intensify about the drugs he took, the doctors who provided them and the actions of police.

Why didn't police seal the mansion where he had been living? Why didn't they get immediate search warrants? Why did they tow away a doctor's car right after the death but not declare the home a crime scene? And why was Jackson's sister Janet allowed to move possessions out of the mansion two days after the death, before police searched it?

Los Angeles police say proper procedures were followed based on the circumstances officers encountered when they were called to the home at 12:21 p.m. on June 25. A doctor was attending to Jackson and stayed with him when he was placed in an ambulance at 1:07 p.m. There was no sign of foul play.

Others say police should have assumed it was possible a crime occurred and taken precautions to ensure the scene was not disrupted so evidence wasn't lost or tainted.

"If I was the chief detective on the case, I would have said, 'We don't know what's going on. We should seal the scene,'" said defense attorney Harland Braun, who has represented celebrities including Robert Blake, Roseanne and Gary Busey. "You always have to think of the worst-case scenario and you have to think fast. I would have sealed the scene just because it was Michael Jackson."
[From the Huffington Post]
There are obviously a lot of holes in this story and the LAPD has not yet provided a full accounting of their actions. A lot of their failures do make sense given the nature of their involvement in the beginning of the ordeal – it seemed to be an entirely medical case. Given that, it makes sense not to seal off an enormous mansion. There's only so much man power and you have to prioritize. But without knowing the specifics, it's all just guessing. The first officer at the scene generally makes the most critical initial decisions, and his or her choices can make or break the success of an investigation. A famous example is the first officer to show up at Jon Benet Ramsey's house. If he'd sealed off the home, everything would have been different. But he didn't, and as a result dozens of people walked through over the course of several hours, completely contaminating the scene. Which is why there are still so many unanswered questions today. But I do agree with Harland Braun – even though it didn't look like a crime scene, the home should have been sealed off just because it's Michael Jackson.
There are two choices I find especially strange: immediately impounding the doctor's car and letting Janet Jackson remove items from the home two days later. Why was this one car deemed so important if the home wasn't even a crime scene yet? It logically leads one to believe that by this point the LAPD realized a crime may have occurred. Thus if you're going to impound the car, the home should have been sealed as well. And nothing should be removed from a crime scene after two days, no matter what.
Hopefully the case hasn't been irreversibly bungled – and it probably hasn't been. The home itself does not appear to play a major part in the investigation and the potential crime. What will probably matter most is tracing Jackson's doctors and figuring out who wrote illegal prescriptions.
Michael Jackson and Eddie Murphy are shown in 1989. Credit: PRN/PRPhotos