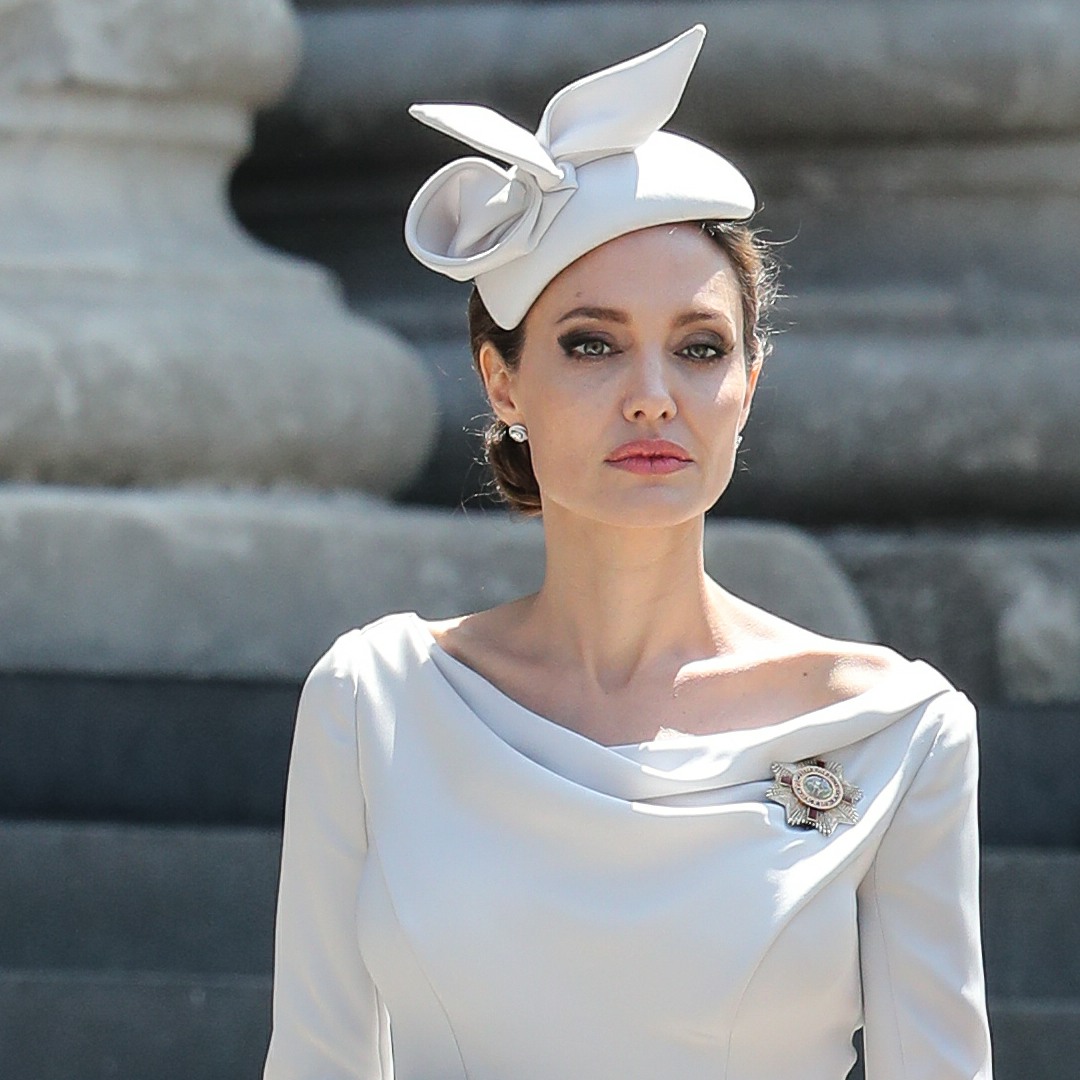 A curious story dropped early Saturday morning on TMZ. According to their sources… Angelina Jolie's lawyer, Laura Wasser, is divorcing Jolie. As in, Wasser is quitting Angelina and the Jolie-Pitt divorce case. What's very curious about this is the sourcing. It's no shock or surprise that Laura Wasser would or could leak something to TMZ – many of her clients leak to TMZ, and I suspect Wasser has done and will continue to do some leaking to TMZ as well. But note the sourcing in this piece… this comes from "one source connected to Brad." Why is Brad Pitt leaking to TMZ about his wife's lawyer?
Angelina Jolie is fighting Brad Pitt so hard and nasty in their divorce and child custody dispute, her lawyer is quitting her … sources tell TMZ. Sources familiar with the matter say Angelina has been out for blood. As one source connected to Brad tells us, they believe she wants to kill any relationship he has with his kids. We're told there has been a lot of screaming on Angie's part … as one source said, "She's fueled with anger and has gotten ridiculously unreasonable."

Our sources say her lawyer, Laura Wasser, is going to quit and made that known to her, because it's gotten too venomous. It seems like this was not a good match, because Wasser has made a name for herself in divorce circles by promoting settlements and co-parenting.

We're told Angelina has hired another law firm to take over when Wasser officially leaves, but for now the divorce is nowhere near settling … it's more like all-out war.
Before we get to the carefully worded denial – and there is a denial – let's just analyze and parse what just happened. TMZ seems to have gotten this information from Brad's side, that much is clear. I suspect that Brad's lawyers are in contact with Wasser quite regularly. I suspect that this is Brad's lawyer's take on this situation, that Wasser's default is that divorcing parents should put aside their differences and figure out a way to be civil to each other, and Angelina Jolie still don't give a sh-t about making peace. She still wants full custody. She still refuses to allow Brad to dictate terms in their divorce. Now, here's the carefully worded denial:
Angelina Jolie's ongoing divorce with Brad Pitt is "entering a new phase," a source says — and her lawyer, Laura Wasser, will be there by the actress' side. Despite a TMZ report that high-powered Hollywood divorce attorney Wasser is quitting over internal conflicts with Jolie, a spokesperson for the Oscar winner and mother of six tells PEOPLE the two are still working together.

"I've spoken directly to Laura," said Jolie's spokesperson, Mindy Nyby. "The TMZ story is not true. She's not quitting now or in the future."

A source close to the situation tells PEOPLE that "the characterization of problems between Laura and Angie is not true."

TMZ reported that the 43-year-old actress was hiring another law firm, something the source confirms but says is not to replace Wasser. "Someone is misinterpreting bringing in the experts, which is common at this point in the case," says the insider. "It's entering a new phase."

Jolie has "tried to bridge the gap between the kids and their dad," the source tells PEOPLE. "She's worked to achieve reinstatement for them. But it's now between Brad, his kids, and the court. The court will determine things."
Wasser isn't quitting, but Angelina is hiring another law firm to work alongside Wasser. My guess, as someone who never stepped foot inside a law school or a family court, is that Jolie will still employ Wasser for the divorce aspect, but that Jolie is bringing in lawyers who specialize in brutal custody battles. That's my take: Jolie wants a "war-time consigliere," someone who will "go to the mattresses" for her, to extend The Godfather references.
But this is interesting too, right? "The characterization of problems between Laura and Angie is not true." It's not "there are no problems between Wasser and Jolie," it's that Brad's lawyer knew that there were issues between Wasser and Jolie, but Team Pitt completely mischaracterized those issues. Dear Laura Wasser: stop playing nice. This is what Brad Pitt and his lawyers are doing, they're leaking to TMZ about you and your client.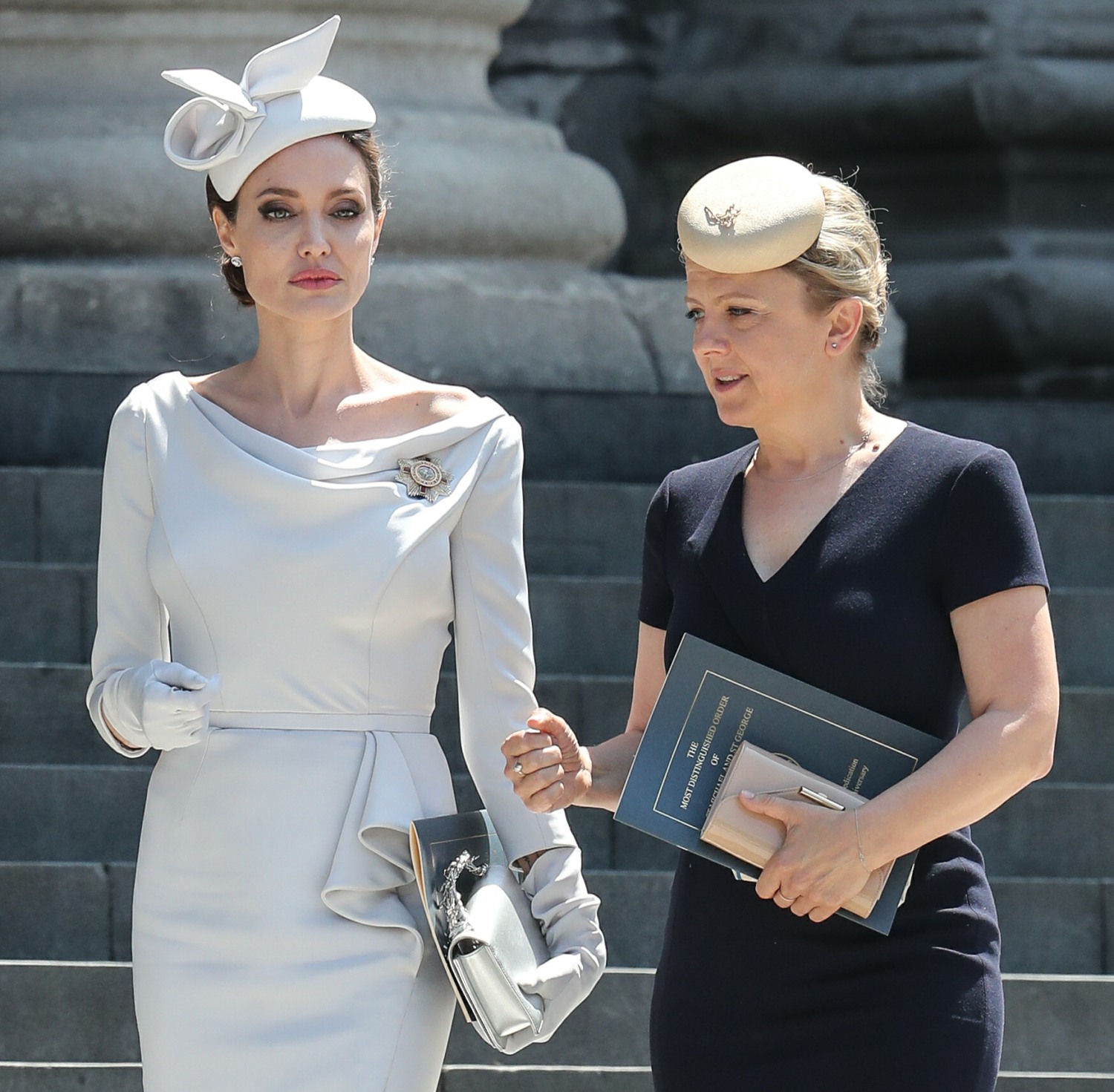 Photos courtesy of WENN.