When I had a dog, I was always pretty concerned that he would bite or snap at someone. He was very grumpy and even though he was big and ferocious-looking, he was a big scaredy cat who hated to be surprised or man-handled by someone he didn't know. Like, he didn't like when strangers would come up to pet him at all. He wanted to be formally introduced to someone and have a few minutes to sniff them and suss them out. That being said, my dog was different around kids. I was always surprised by his patience with little ones, even if I could see his displeasure, he always kept his cool or simply moved away from a kid who was getting too close. I knew all of this about my dog and I was careful with him. I don't think Kendall Jenner is the same way. Kendall has a big Doberman, which I didn't know. She brings her Doberman out in public, to sit with her while she's out for brunch. And her Doberman bit someone.
Kendall Jenner had cops called on her this weekend while out with her boyfriend, Ben Simmons, after her dog allegedly bit a little girl. Law enforcement sources tell us a call to LAPD came in Sunday morning regarding a dog bite at the Beverly Glen Deli in L.A. that was allegedly inflicted by Kendall's Doberman Pinscher.

We're told a mother and her young daughter were eating on the patio of the restaurant — where Kendall and Ben were also seated — when for some reason her harnessed dog nipped the girl. Sources say there were no obvious puncture wounds from the bite, so the deli's staff simply administered ice from inside for her injury.

We're told when the mother came back outside to confront Kendall and Ben, they'd already paid their bill and vanished — leaving behind no contact info or note. As a result, sources say 911 was called. The police department referred the case to Animal Control. Paramedics were not required for the girl's injuries, BTW.
This is poor form all around. It says the dog was harnessed… but I would assume he wasn't muzzled. Most people don't muzzle their dogs anyway, so that's no big deal. If he was harnessed, I suspect that the little girl went up to see the dog and – this is just my assumption – perhaps surprised the dog, or maybe even grabbed at the dog before he knew what was happening, and that's why he nipped her. Truly this is Kendall's responsibility as a dog owner, but at the same time children need to be taught not to go up to stranger's dogs and try to play with them. Also: who brings their Doberman out to brunch, for their love of God? Dobermans are HUGE, it's not like bringing your Bichon out. Also: if the Doberman had been truly upset, he would have broken the skin. He nipped the child because she scared him or grabbed him and he was annoyed.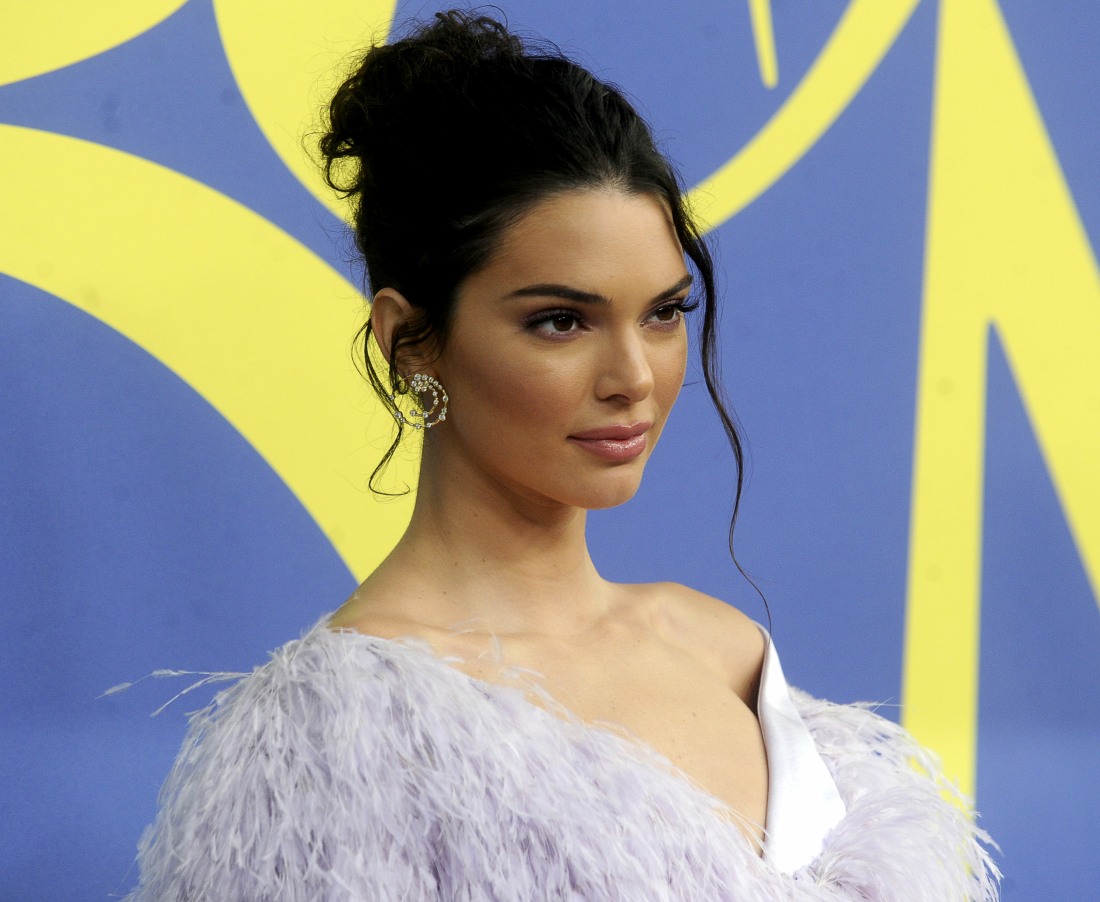 Photos courtesy of WENN, Instagram.