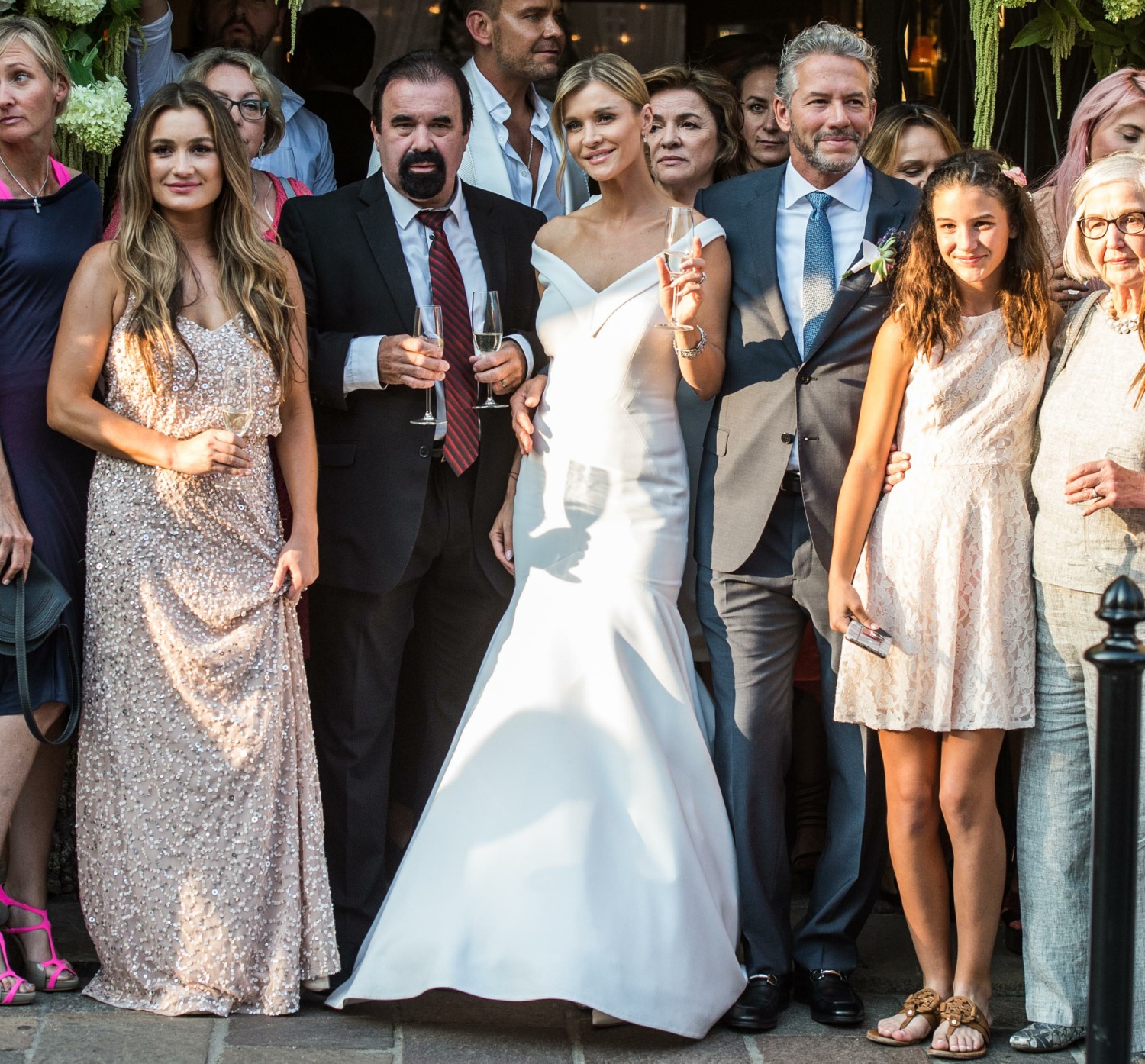 Honestly, I couldn't care less about Real Housewives of Miami "star" Joanna Krupa. But I do love wedding photos, even if they're of some minor reality star, so here we go. The last time I paid attention to Krupa, she split from her husband Romain Zago (who I always thought was using a fake name, but whatever). They split up last year, and announced the split in May 2017. Months later, Krupa revealed that she was dating a tech-company co-founder named Douglas Nunes, and then BAM, they were engaged too, which happened about five months ago. I honestly don't even remember reading about it, but then again, I couldn't care less. So, Krupa and Nunes have been together less than a year. And they got married this weekend.
Joanna wanted to be a bride in her homeland of Poland, so they threw a big wedding party in Krakow. These photos are paparazzi shots of the wedding party after the church wedding, it seems. Everybody wanted to get in the photos! Krupa wore a "Sylwia Romaniuk gown with a mermaid silhouette and a formfitting V-neck bodice and a flowing veil over an elegant updo." Her sister Marta was her bridesmaid. On Instagram, Krupa described the wedding as "a very private and small family gathering … wish I could have shared it with all the people that I love." Meaning what exactly? Some of the people she loved didn't want to go all the way to Poland to see her get married?
Thoughts on the dress? I like the general silhouette (I love a V-neck), but I feel like this was not a well-made gown. I can see the puckering on the stitching from here. I also think her bouquet was WAY too big. I do like her simple hairstyle though. Simple makeup too – she didn't look like a Drag Race contestant, which is nice.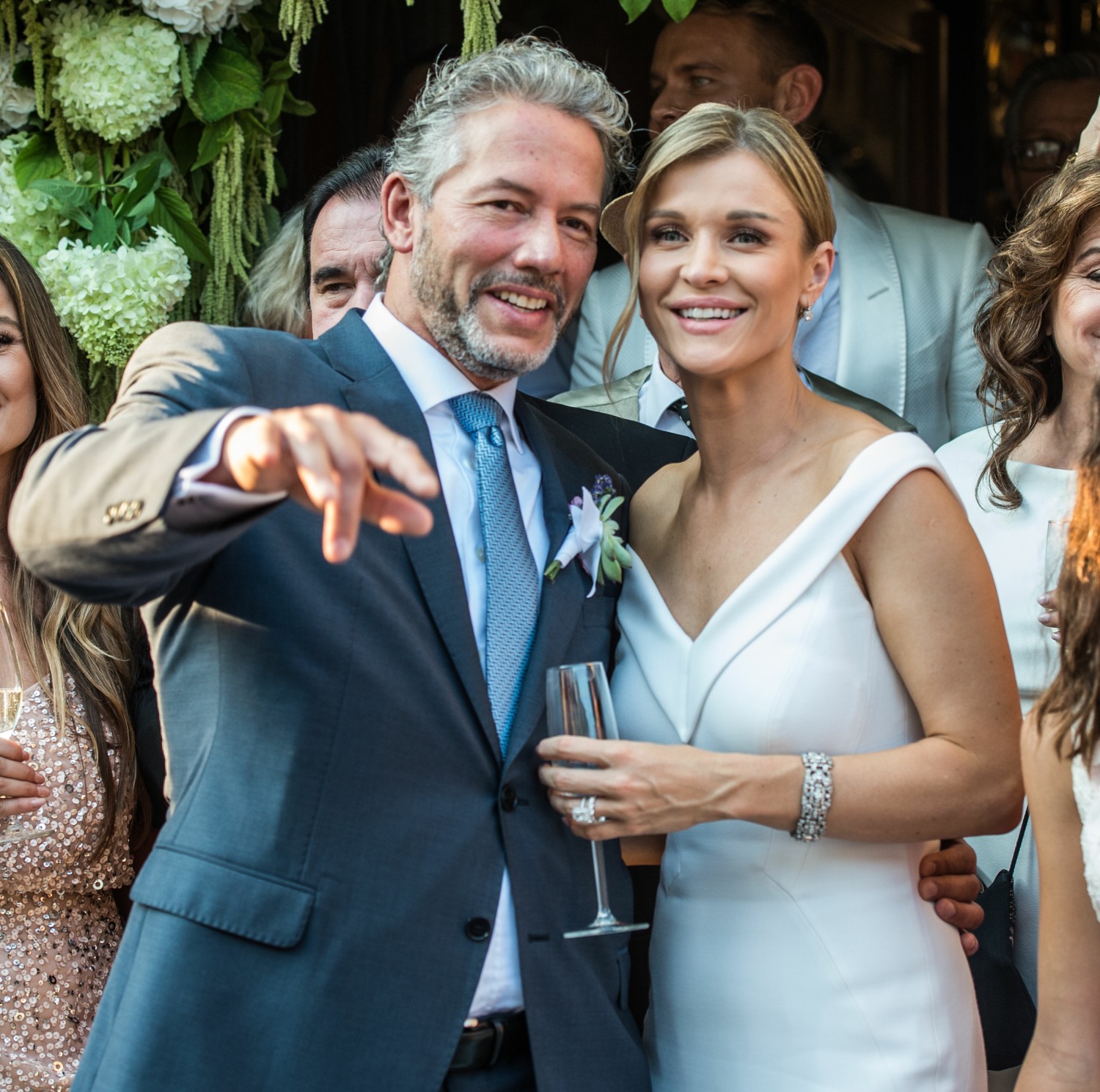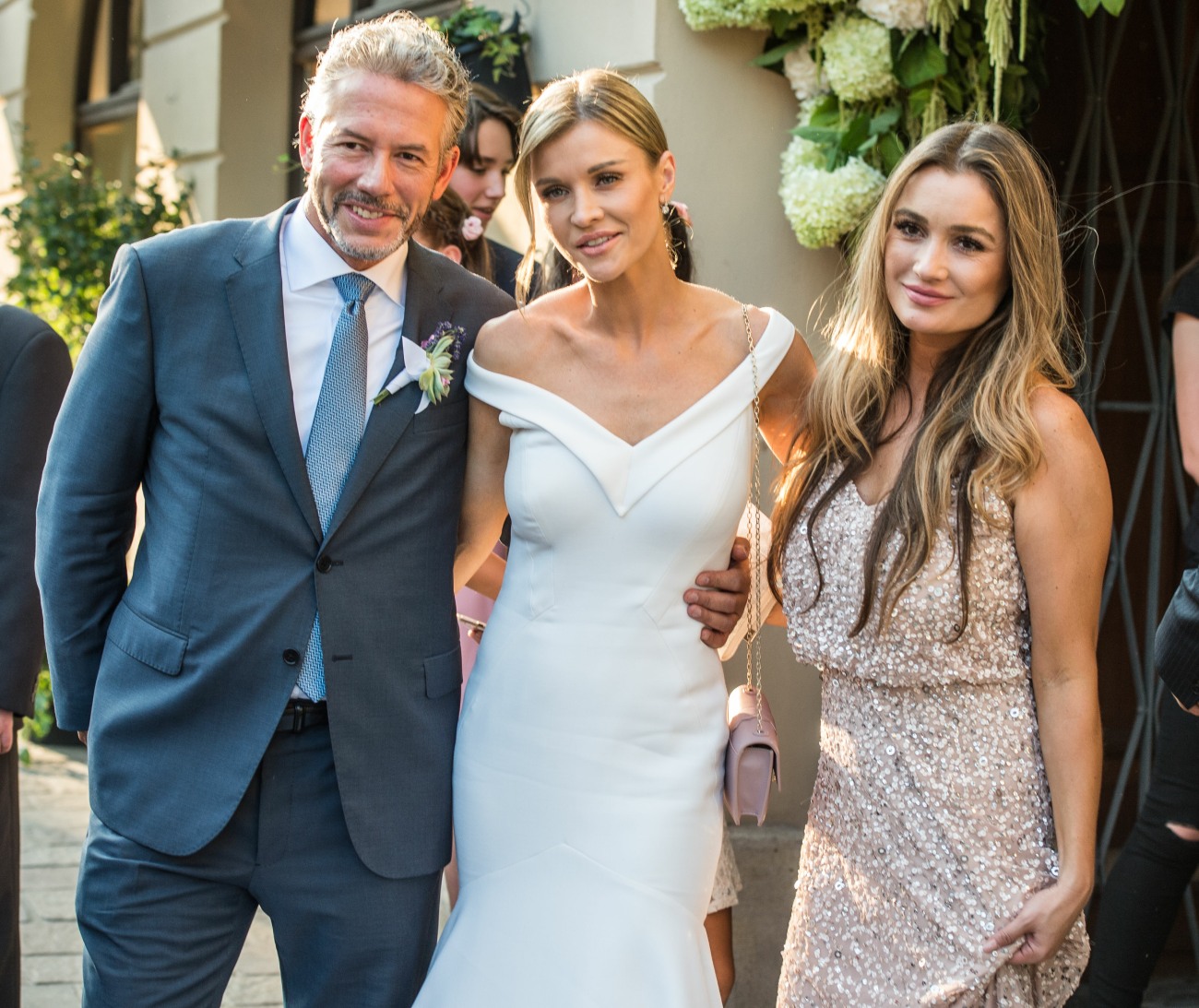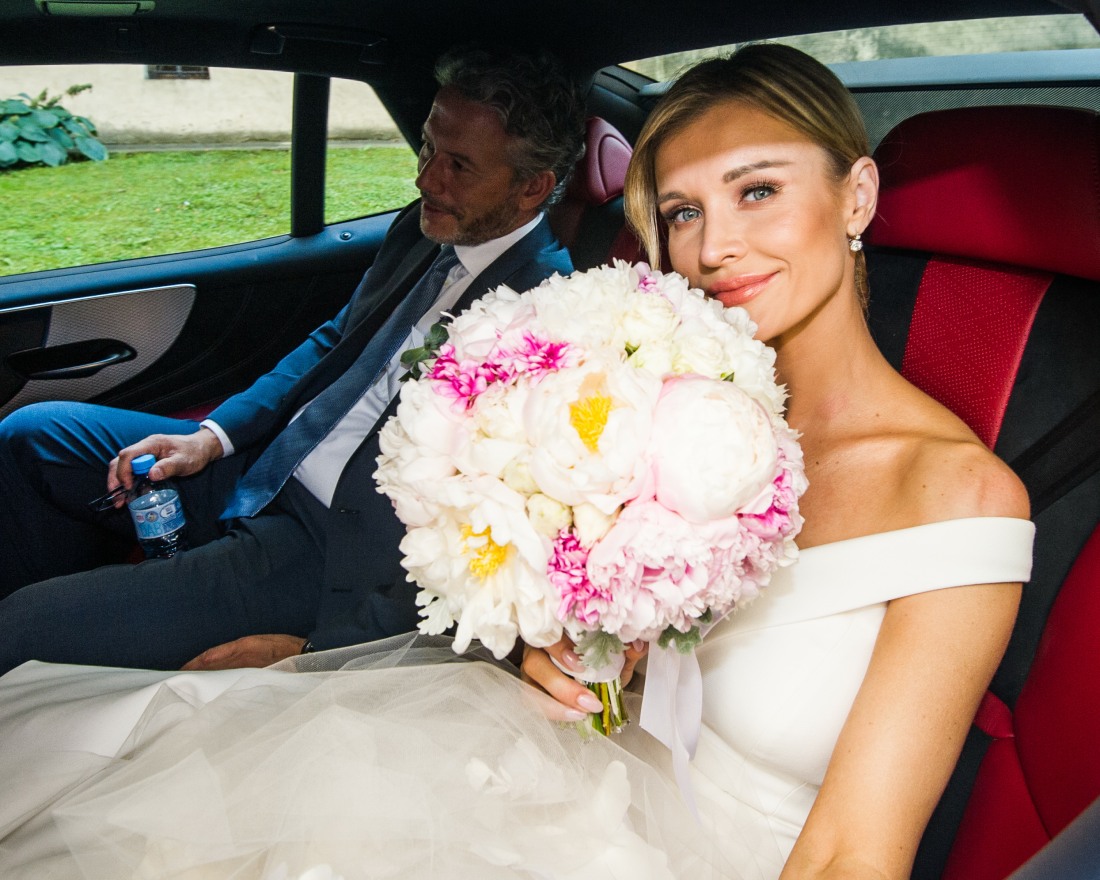 Photos courtesy of WENN.